It is estimated that up to one-third of British Sailors in World War I was under the age of 18. Many lied about their age to enlist.
Jack Cornwell was the third youngest recipient of the Victoria Cross, having died in combat at the age of 16.
While he might have been referred to as Boy Cornwell and the official designation given him by the Royal Navy might have been Boy (1st Class), he was nothing less than a man doing his duty.
A Short Life in the Great War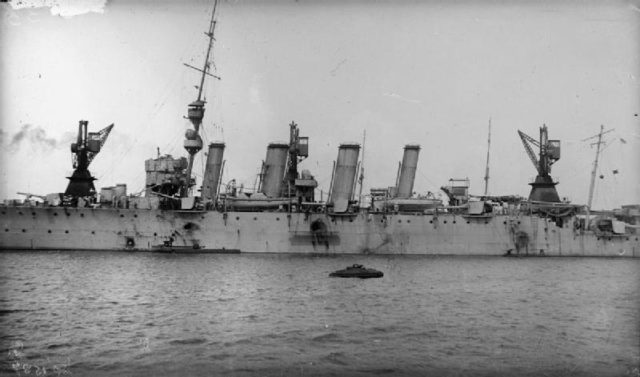 Jack Cornwell was born at the turn of the century on January 8th, 1900. Whatever one might say about Jack Cornwell's upbringing, they certainly can't say that he lived the privileged life. With a family struggling to make ends meet, he left school at age 13 to work as a Brook Bond van tea boy.
The boy who just three years later would receive the Commonwealth's highest military honor was delivering tea as a 13-year-old in need of a paycheck.
When war broke out in 1914 Jack, like many youths of his time, would attempt to lie about his age in order to enlist. And while he was initially unsuccessful, he was eventually able to join the Royal Navy at the age of 15 as a Boy sailor, which was an official designation by the Royal Navy as an underage sailor.
With the massive Royal Navy in a constant need for manpower, there has long been a Naval tradition of teaching young men the sea life at an early age.
For young Jack, that would mean basic training at Keyham Naval Barracks in Davenport and subsequent training as a sight setter or gun layer.
He was posted to the HMS Chester in May of 1916 as a Boy 1st class sailor and within a few weeks, Jack would pass away a hero in one of the most striking Naval Battles of World War 1.
Battle of Jutland
In what would be the largest and most significant Naval battle of World War 1, the German Navy would attempt to divide, surprise, and devastate British. In this way they hoped to break the naval blockade on Germany.
Commanded by Admiral Scheer, the plan was to attack British shipping in an attempt to draw out a portion of the British Navy. However, codebreakers had clued the British into a major naval action on behalf of the Germans, and they were ready.
On May 31st, the German fleet initially scored major hits on a smaller British naval force, before running head on into the full body of the British Royal Navy.
On one ship, HMS Chester, was the 16-year-old future Victoria Cross recipient aboard. The gun positions on board were vulnerable to enemy fire making, and the HMS Chester was hit over 17 times in three minutes by 150mm shellfire.
In one blast, Cornwell's entire gun crew was killed and strewn across the deck. Massively wounded with shrapnel sticking out of his chest, 16-year-old Jack Cornwell picked himself up and returned to his gun ready for battle.
While he could have easily sought medical attention for his wounds, but he refused to leave his post. When medical crews found Cornwell, he was mortally wounded and on the verge of death, but still waiting at his gun for further orders.
A Boy Worthy of Honor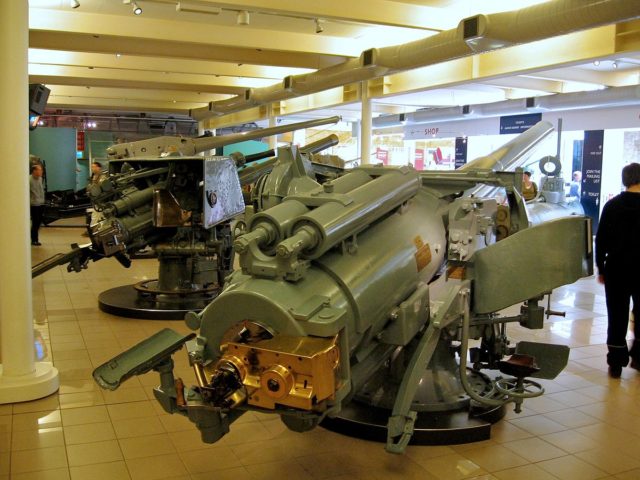 Young Jack was transported to a hospital on the mainland but died the morning of June 2nd before his mother could arrive to see him. Jack was initially buried in a very inconspicuous grave with just a few family members present.
However, after word got out of his story, his body was exhumed and he was given a full military burial with all military honors. With many public dignitaries following on foot behind the coffin, the story of Jack Cornwell became a sensation in England as a nation recognized the bravery of a boy not yet 17 years old, standing firm in the face of the German fleet.
Less than three months later, Jack Cornwell was recommended for the Victoria Cross for conspicuous gallantry, which he had demonstrated by returning to his gun while mortally wounded.
Regardless of his age, few can deny the bravery displayed by this young man. In the face of danger and death, he stood firm.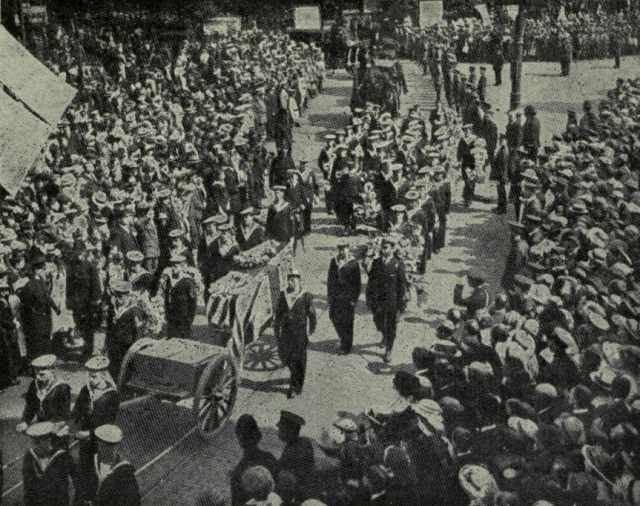 His mother received the Victoria Cross on his behalf on November 16th, 1916 by King George V at Buckingham Palace. The young boy had become a national hero and a stellar representative for all the young men who served in the British Navy during the war.
There was not a picture of young Jack available, and most representations you see of him are those of his younger brother dressed up in a naval uniform to convey his likeness.
While history may never be ever to lay eyes on the young man, it will not forget the third youngest human ever to receive the Victoria Cross.