Self-propelled guns played an important part in the Second World War, making heavy firepower mobile more cheaply than tanks did. Here are some of the self-propelled weapons fielded by Germany in the war.
Brummbar / Sturmpanzer Assault Gun
Built using the chassis of a PzKpfw IV tank, the Brummbar (Grumbler) or Sturmpanzer was a tracked version of a short-range assault gun. Its 15cm StuH 43 gun could smash through almost any obstacle.
Introduced in July 1943, it first saw action in the Battle of Kursk and went on to be used on all fronts where the Germans were fighting.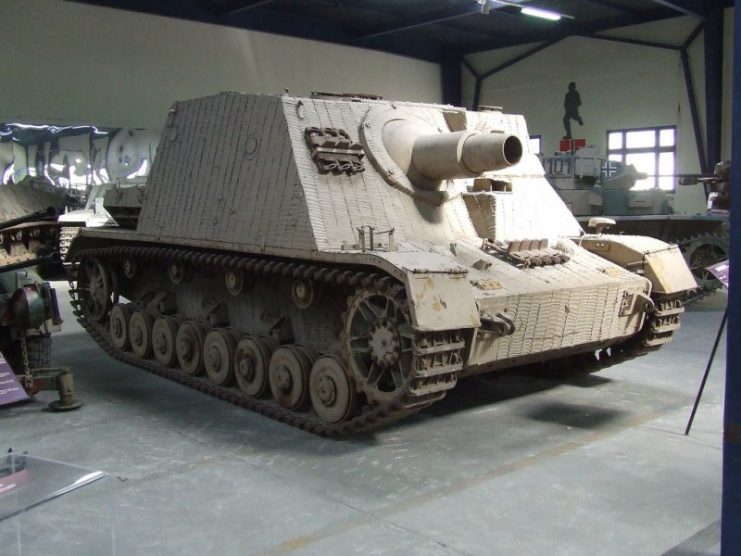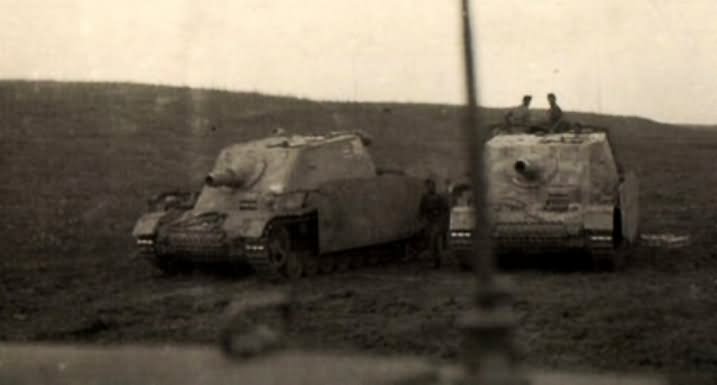 Elefant Tank Destroyer
When one of Porsche's tank designs was rejected by the German army, they found themselves with 90 chassis going spare, having produced them in a moment of over-confidence.
Rather than let them go to waste, they decided to turn these vehicles into heavy tank destroyers. The internal layout was adjusted and an 88mm gun fitted at the front.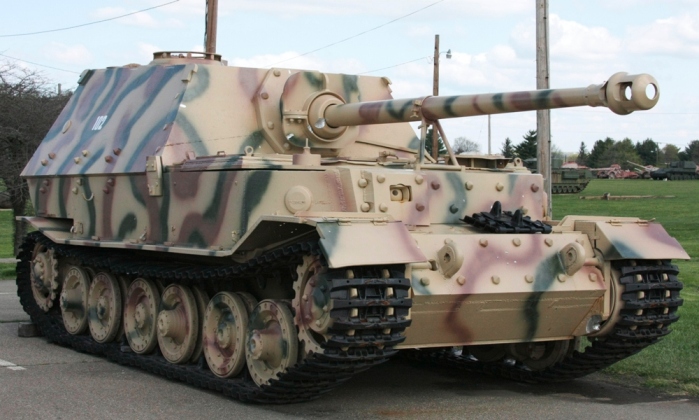 The resulting Elefant went into battle at Kursk in 1943. But the designers had made a critical oversight in not fitting a secondary weapon. Consequently, the vehicle was very vulnerable to infantry coming from the sides and rear.
Between this and mechanical unreliability, all 90 Elefants were out of action by the start of 1945.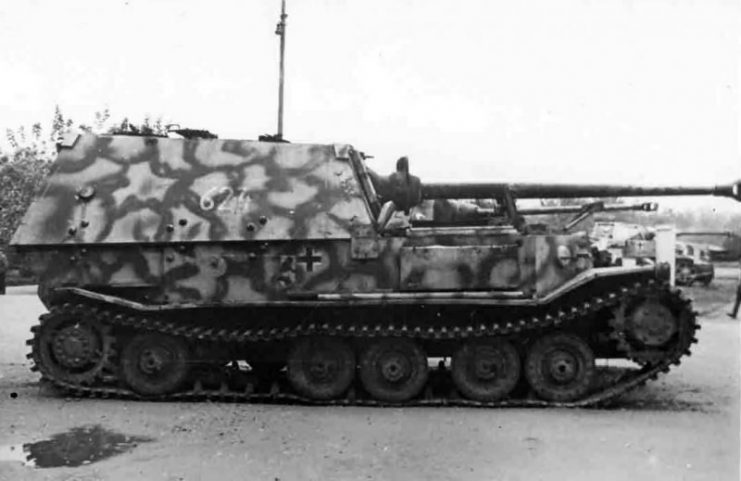 Hetzer Tank Destroyer
Built at the request of General Guderian, the Hetzer was a light tank destroyer with a low profile and good protection. It used components from the obsolete Czech TNHP tank, and when it proved successful, all TNHP facilities switched to producing Hetzers.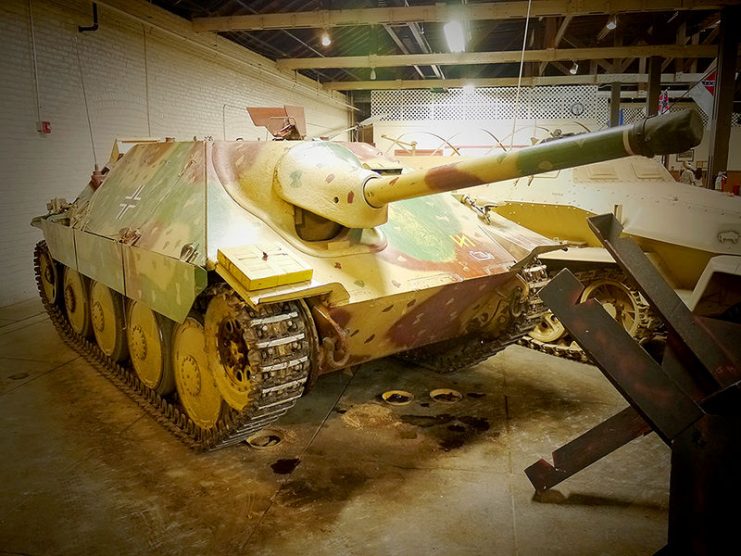 Hetzers remained in use by the Czech army after the war and were also sold to Switzerland.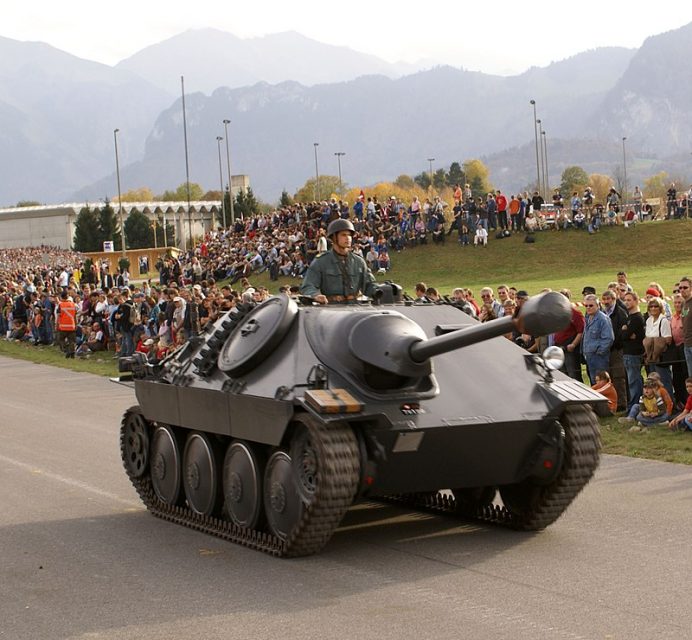 Hummel Self-Propelled Gun
A late war addition, the Hummel (Bumblebee) was the closest the Germans came to self-propelled artillery rather than assault cannons. It was built using parts from the PzKpfw III and IV tanks.
Because of limited space, every group of four Hummels was accompanied by a similar vehicle without the gun, which carried their spare ammunition.
By the time the Hummel entered service in 1944, the needs of the Eastern Front had changed, so it was mostly used as an assault gun instead of in its distinctive artillery role.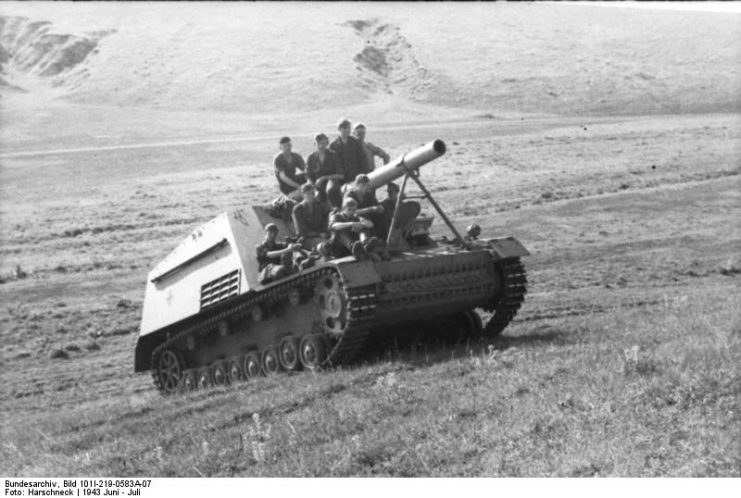 Jagdpanther Tank Destroyer
First fielded in 1944, the Jagdpanther was the best tank destroyer Germany created. Combining the chassis of a Panther tank with an 88mm gun, it had a low silhouette, good armor, and a powerful gun that could be easily targeted thanks to the vehicle's maneuverability.
Though it was in high demand, only 392 were built, as Allied bombing of factories disrupted production.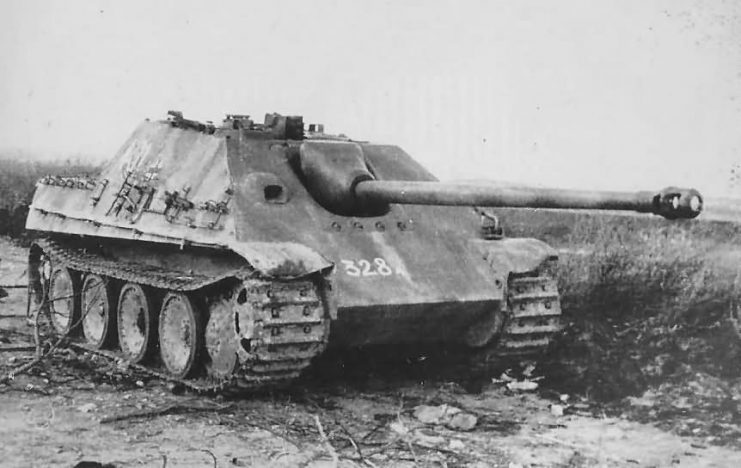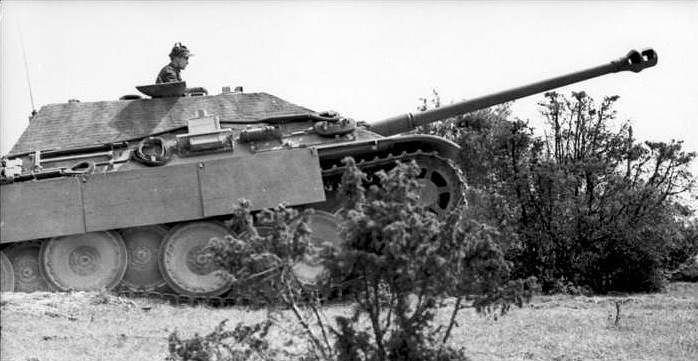 Jagdtiger Tank Destroyer
Another adaptation of one of Germany's top tanks, the Jagdtiger, was far less successful than the Jagdpanther. It carried an impressive 128mm gun and was heavily armored, a combination that overloaded the engine and transmission.
Unreliability and limited mobility made it an ineffective weapon.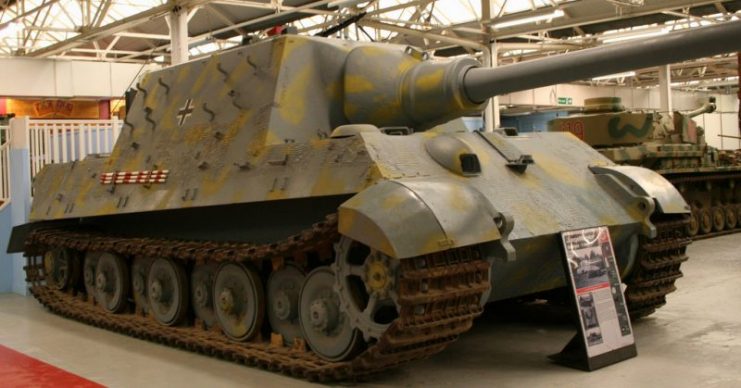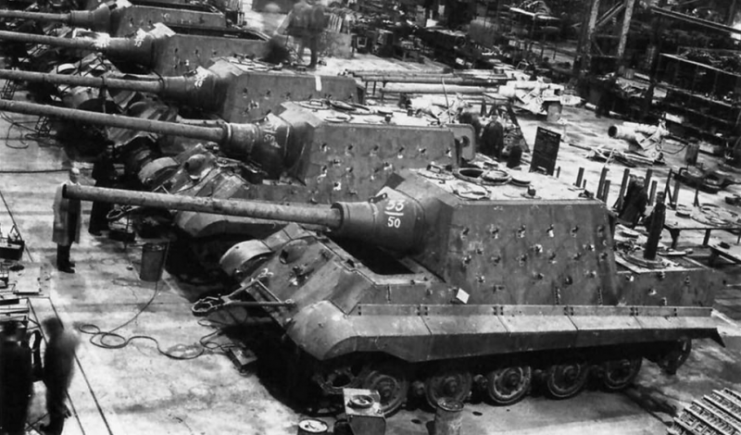 Karl Self-Propelled Guns
The largest self-propelled guns of the war, these six siege howitzers were named after General Karl Becker, Chief of Artillery Development. Each had its own name: Adam, Eva, Thor, Odin, Loki, and Ziu.
They were initially equipped with 60cm caliber barrels, though 54cm alternatives were later produced for better range.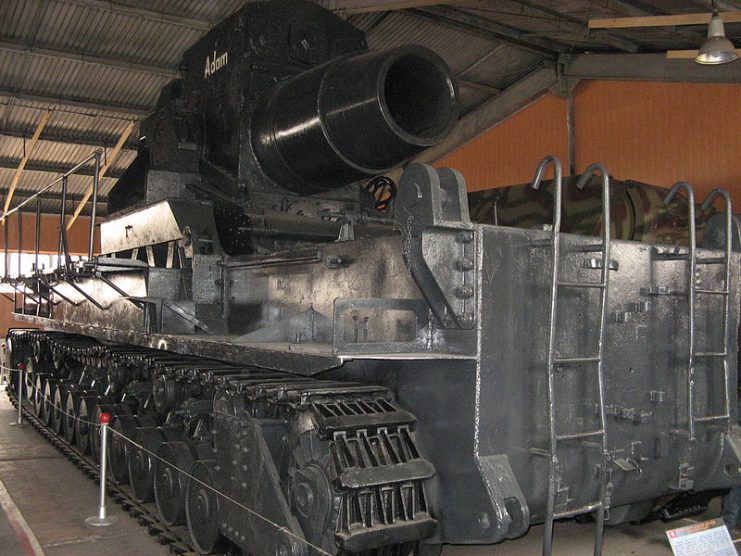 The Karls were used during the Siege of Sebastopol in 1942 and the Warsaw Uprising of 1944 but otherwise saw little action.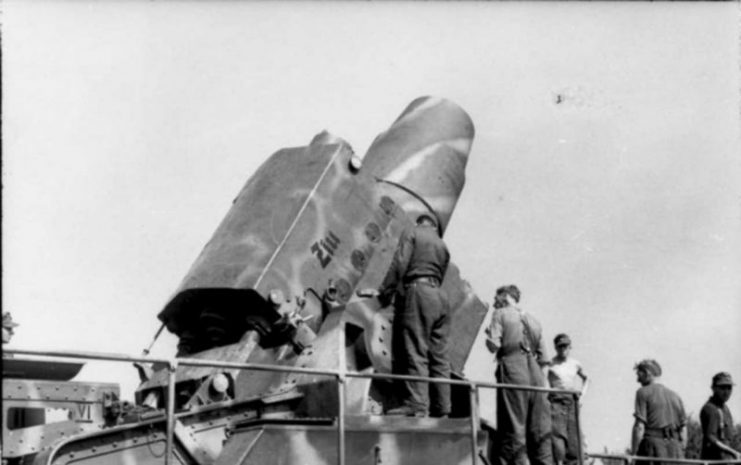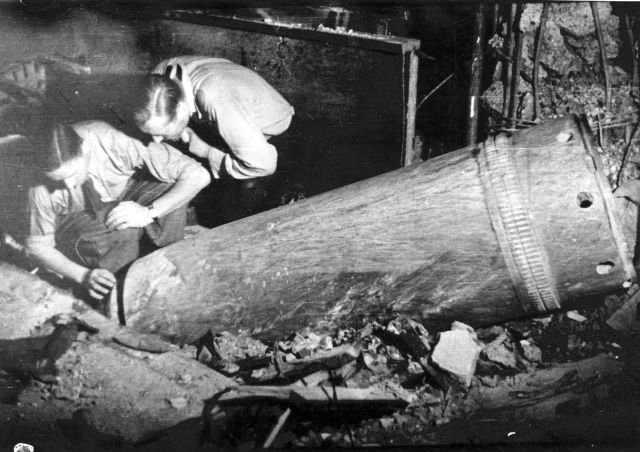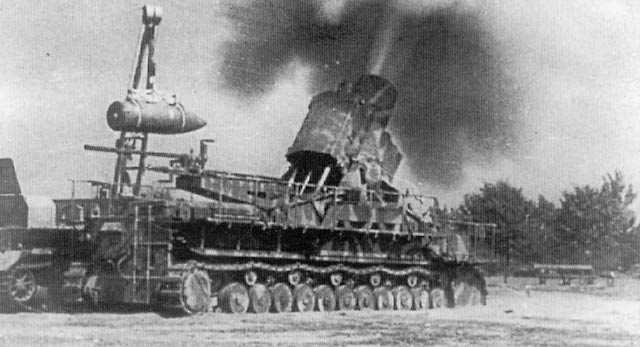 Marder Self-Propelled Guns
The name Marder (Marten) was given to three different self-propelled guns, each based on the chassis of a different vehicle. Marder I used a French personnel carrier, Marder II the German PzKpfw II tank, and Marder III the Czech TNHP tank.
They all carried the same 75mm gun, and each was an improvement on its predecessor. Production ended in 1944, as all TNHP chassis production was committed to the Hetzer.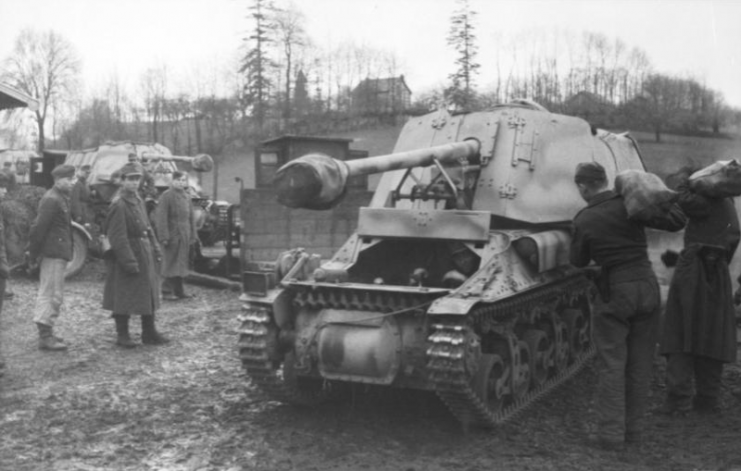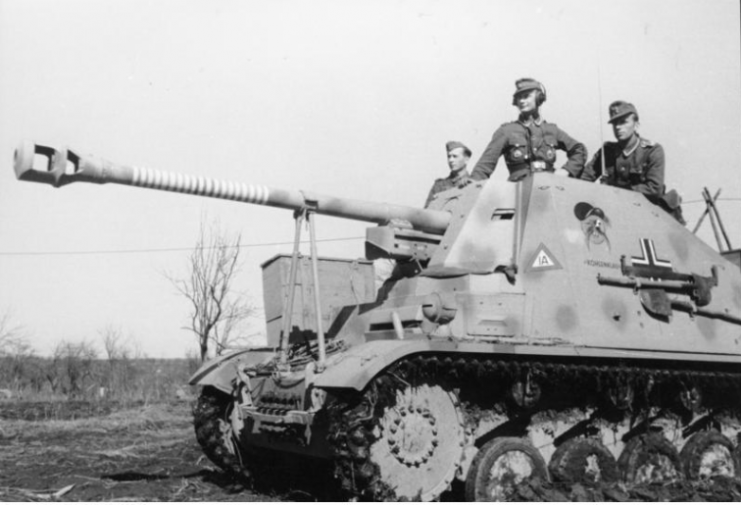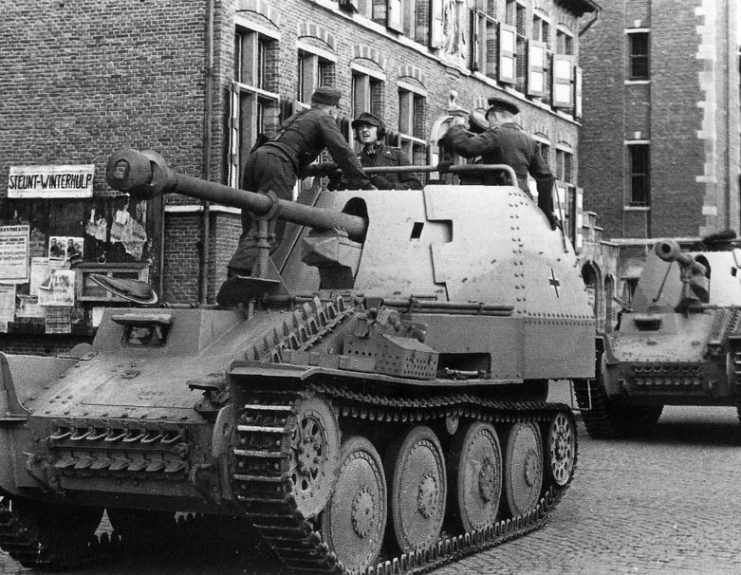 Panzerwerfer 42 Self-Propelled Rocket Launcher
The Nebelwerfer rocket launcher was one of Germany's more successful weapons, but its short range and field mounting meant that its crew was vulnerable to attack. To solve this, in 1942 it was mounted on the Opel Maultier half-track truck to give it more mobility.
Once again, this proved successful, and so the launcher was redesigned, going from six to ten barrels. 300 of these vehicles were made, alongside 289 ammunition transports to accompany them.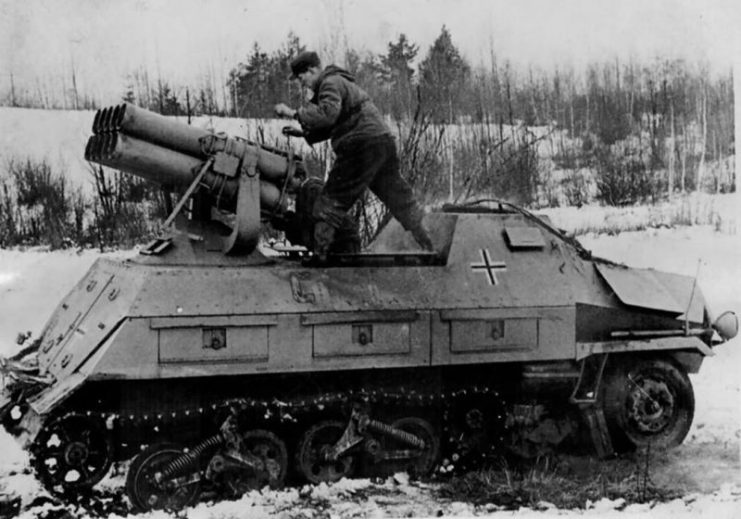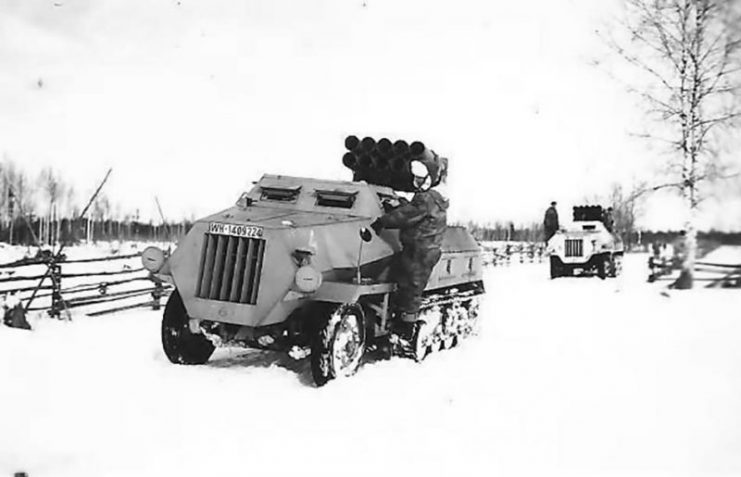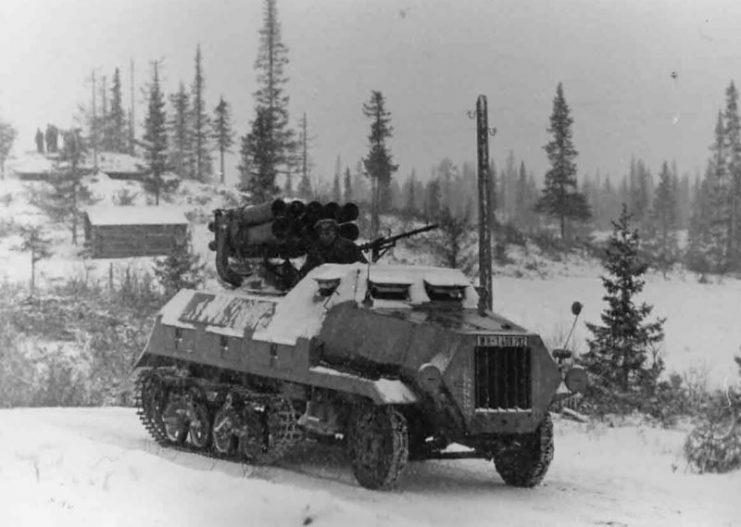 Sturmgeschutz III Assault Gun
The most successful German self-propelled gun of the war, 7,893 Sturgmeschutz III's (StuG IIIs) were produced and fought across Europe.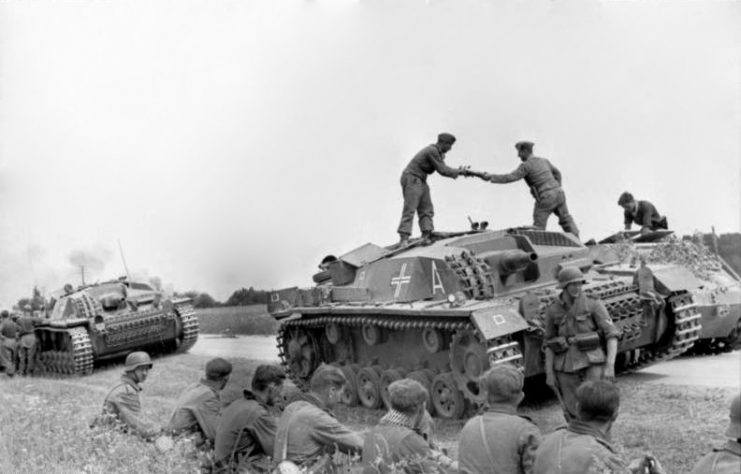 The StuG III was built in response to a German Army request of 1936 for a low silhouette tracked vehicle carrying a large-caliber low-velocity gun. The original design saw action in France in 1940 and proved effective enough to ensure continued production.
The StuG III was repeatedly refined over the course of the war, with changes in armor, weaponry, and other features keeping it relevant as other weapons were introduced.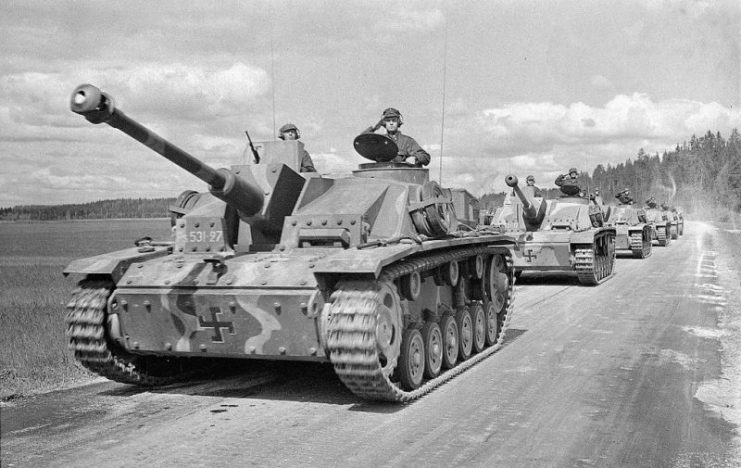 Sturmmorser 38 Self-Propelled Rocket Launcher
The Sturmmorser was produced in response to a request for a large howitzer that could accompany tank advances. The Tiger chassis was chosen for the vehicle, but the weapon proved harder to find, and the designers eventually created a new 38cm rocket launcher instead of the howitzer.
A curved face in the breech block, leading to vents around the gun barrel, ingeniously reduced recoil from firing the weapon to avoid disrupting the rocket's flight. A crane was fitted at the rear to lift in the 344kg rockets.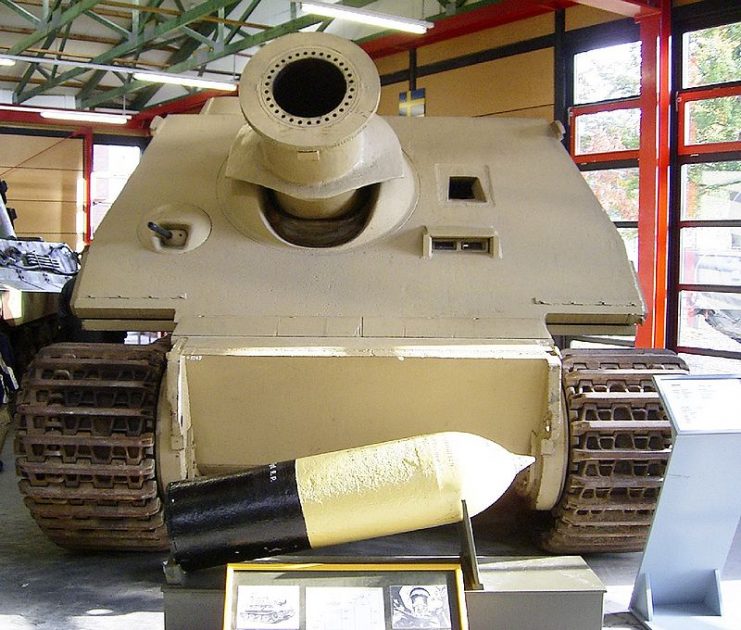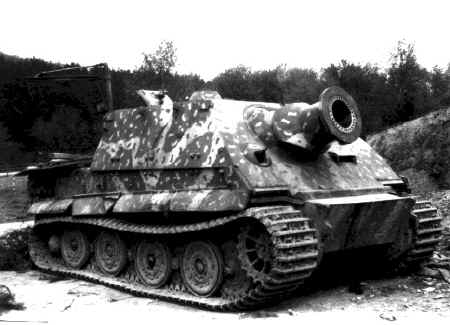 Wirbelwind Anti-Aircraft Gun
Based on a PzKpfw IV chassis, the Wirbelwind (Whirlwind) had an open-topped polygonal turret carrying four 20mm guns.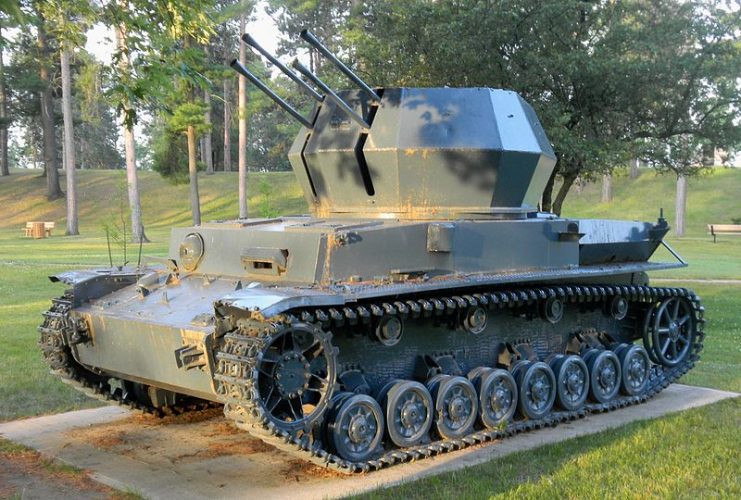 Read another story from us: King of the Battlefield: 26 Pictures of The Hummel Self-Propelled Artillery
By the time it entered the action in 1944, it was clear that these weapons lacked the range and damage to be truly effective against modern planes. However, it could put out a lot of firepower at once and Germany needed an anti-aircraft weapon.
86 were produced before manufacturers moved on to concentrate on heavier weapons.