There are few moments in Naval History which better demonstrate how tenacity and skill can outweigh size and strength than the story of the Pickering and the L'Egypte Conquise. While a little-known story from an almost forgotten war, this nine-hour engagement, and the man who won it, helped to create a precedent for behavior in the fledgling United States Navy.
The story begins with the Brig Pickering, laid down in 1797 at Newburyport Massachusetts as a Cutter in the United States Revenue Marine. The Revenue Marine, predecessor of the Revenue Cutter Service and later Coast Guard, was a maritime law enforcement agency, tasked with collecting taxes and protecting shipping lanes. Much of their time was spent hunting small, coastal smugglers who could move quickly and dart in and out of shallow water with ease. This meant that all Revenue Marine ships called Cutters, had to be maneuverable and very fast under a good press of sail. When tensions mounted with the French in 1798, this small fleet of fast ships became indispensable.
In the late 1790s, the French began to harass American shipping, in anger over the U.S.'s continued trade with England. The United States responded by allowing her fledgling Navy to openly fight French ships and privateers in what is today known as the "Quasi-War." During this time, the Revenue Marine combined with the Navy's fleet, which had just been reestablished in 1798, and began to attack the Privateers. The Cutters proved up to the task, and performed very well, even when facing a larger, heavier ship.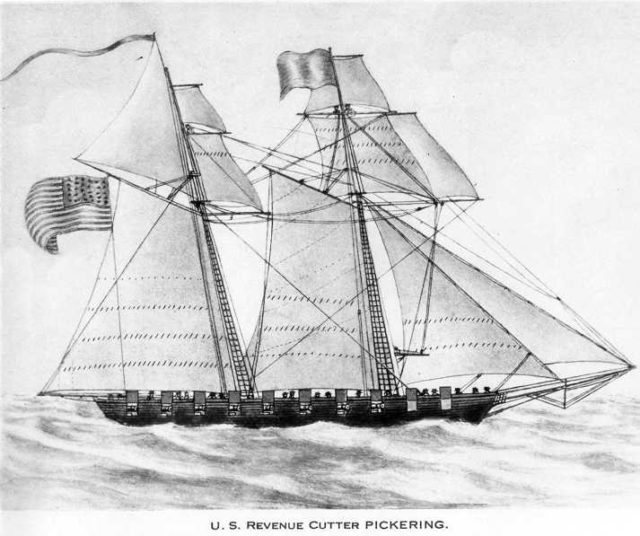 The Pickering was no exception and under her three different Master's she became well known as a dangerous opponent. The Pickering's first captain, Jonathan Chapman, was a Master in the Revenue Marine and commanded the vessel until January 1799. Then Lieutenant Edward Preble, later Commodore Preble, of the US Navy took command. It was unique to have a Navy officer commanding a Revenue Marine Cutter at the time, all others being commanded by Revenue Marine Masters. But Mr. Preble's dedication to seamanship, excellent skill, and will to fight undoubtedly had a strong positive effect on the Pickering's next Master: Benjamin Hill. Hill had served as a Mate, essentially a junior officer, under both Chapman and Preble, and knew the Pickering well. Under both former commanders, he would have learned seamanship, military discipline, and battle tactics, especially having helped defeat two French Privateers while serving under Lieutenant Preble.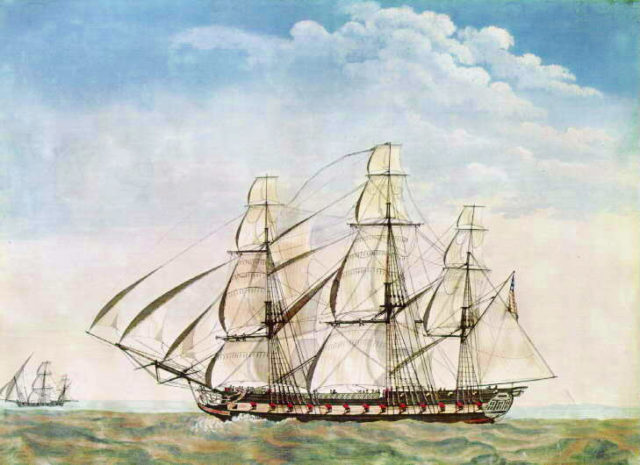 By the time Hiller took command he knew the ship through and through. He knew how to sail her right, and how to use her speed and lightweight to his advantage. He must have gotten to know the crew, and their skills as well. And he was probably well-liked, if only because he was familiar to many of them. He combined this skill with an aggressive style he most likely learned from Mr. Preble, who, in 1781, had captured a British ship with a boarding party of only 14 men. Clearly, by 1799 Hiller and the Pickering were a force to be reckoned with.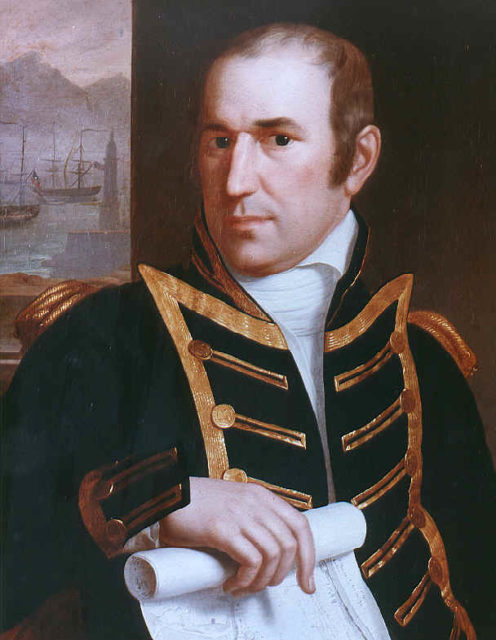 In his first few months, he proved this time and again. After taking command, he recaptured five vessels, all of which the French had taken as prizes. But this attracted unwanted attention, and soon the French began to focus on Pickering's success. The Privateer l'Egypte Conquise, a French ship usually carrying 14 nine-pounder cannons and around 120 men armed herself to take down Hiller and his crew. The Privateer doubled her men to 250 and added four six-pounder cannons. This meant her broadside weight, of about 75 pounds of iron, far outweighed the Pickering's 14 four-pounder cannons and 28 pounds of iron in a broadside. By the 8th of October, 1798 the two ships had closed on each other.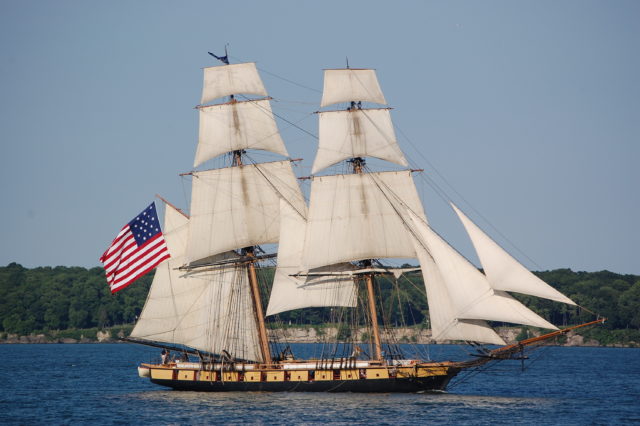 While the information on the battle is scarce (the Pickering, her entire crew, and her logbooks were lost at sea in 1800), what we know is this: the battle lasted for a total of nine hours, and was said to be very severe. One source describes how Hiller continuously brought his ship darting into and out of combat, each time releasing a murderous hail of iron and lead; this was the culmination of the tactics he had learned, and his knowledge of his ship. The l'Egypte Conquise had put too much importance on her broadside and boarding capabilities, and thus weighed herself down. Because of this, she was unable to compete with the faster more nimble Revenue Cutter.
After the first shot, the battle raged for five hours. After this first duel, both ships seemed to have inexplicably agreed on a ceasefire. The historical evidence for why this happened is scarce, but it was likely to bury the dead, or feed the men. From a moral perspective, this respite likely sealed the fate of the French crew. They must have convinced themselves that they were invincible, with more than twice the men and firepower of Pickering. But still, this defiant little brig refused to give in, and continued to pepper the Frenchmen with cannon fire. This certainly frustrated the l'Egypte Conquise's crew and captain, and probably shook their pride and sense of protection.
After an hour long siesta, though, the battle recommenced. No accounts indicate that Hiller changed his tactics, and likely he continued to outsail the overladen French ship. Finally, after three more hours of bloodshed, the French ship capitulated and struck her colors.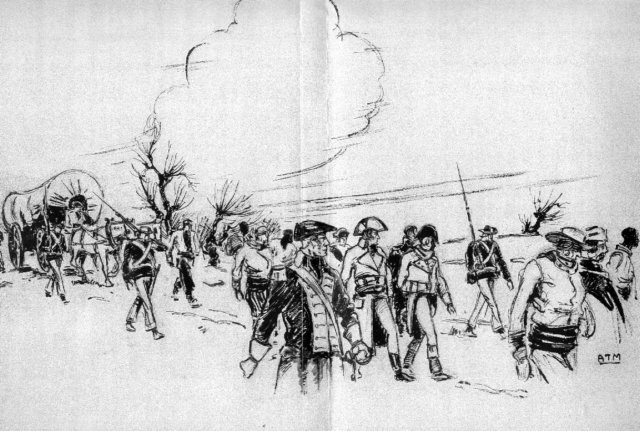 The l'Egypte Conquise was one of the greatest captures of the Quasi-War and the David and Goliath story behind it, though almost lost to history now, was very popular with the press and Navy at the time. Hiller had a reputation for being a perfect officer; he was always diligently working and believed in taking the action to the enemy. Thanks to men like him a new precedent for the United States Navy was being established. Simply put Naval officers were expected to know their ship, know their crew, and most importantly: ATTACK!