There weren't too many units in World War Two that fought vigorously enough to earn the nickname "the Devil's Brigade," besides the First Special Service Force.
This American-Canadian commando unit was one of the most notorious among all the Allied troops. But even these battle-hardened guys had a daredevil of their own: Tommy Prince, a soldier who was feared by his enemies and held in awe by his comrades.
Life before the War
Tommy Prince was a member of the indigenous Canadian Brokenhead Ojibway nation. Born in Winnipeg in 1916, he was one of eleven children as well as a descendant of the famous chief Peguis of the Saulteaux tribe.
The chief, who was Tommy's great-great-grandfather, was one of the few natives who had welcomed settlers and he was one of the first to convert to Christianity.
When he became a Christian, Chief Peguis' baptized name was William King. His descendants took on the surname "Prince."
Ever since the time of Chief Peguis, who had served the Crown during the Red River Rebellion, Brokenhead Ojibways have always been loyal and Tommy was no exception.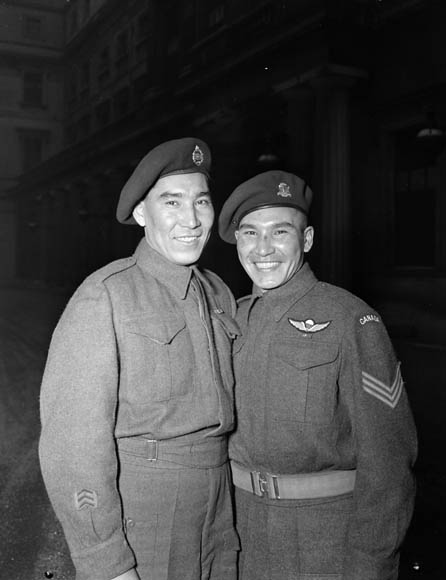 As a young boy, Tommy was a true rascal, always filled with energy. He missed school classes to spend as much time as possible outdoors. He preferred hunting in the woods to holding a book in his hands. Consequently, he quit the education system once he had finished the eighth grade.
Because he had to find a job to help his family, Tommy started working as a lumberjack. While employment gave him some security in life, it held back his vivacious nature.
He fondly remembered his days in the Army Cadets youth program, and the feeling of pride when he was wearing the uniform. He had enjoyed being a cadet and so decided to join the army once the war started in 1939.
Life in the Army
In June 1940, Tommy Prince joined the Royal Canadian Engineers to become a sapper. At the time he was 24 years old and hungry for action. After he finished his six-week sapper training, Tommy was sent to England, where, despite his expectations, he found little action.
It appeared that the life of a military engineer in England was reduced to guard duty, which was too boring for Tommy. In order to beat the monotony, he trained a lot — more than any of his comrades.
He is reported to have said that he didn't come to England just to sit around and drink tea, but to fight.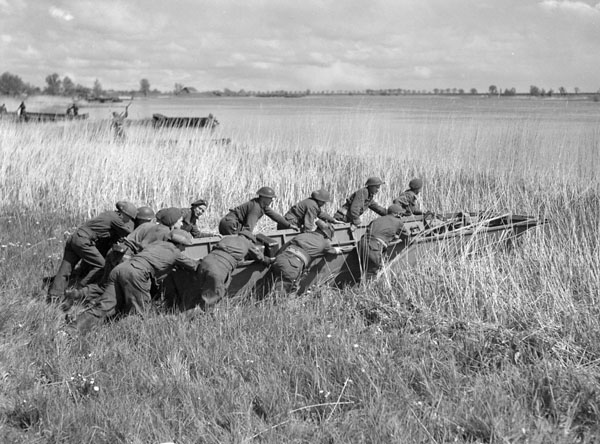 A real chance to see some action finally appeared when the "2nd Canadian Parachute Battalion" called for volunteers. Tommy Prince was among the first to sign up at the parachute training school at Ringway near Manchester, England.
Not only did Tommy easily meet the rigorous medical requirements, but he also successfully went through the exhausting training. At the end, he was one of nine recruits out of a hundred to earn parachute wings.
Tommy was promoted to Lance Corporal. Once the training was finished in September 1942, he flew back to Canada to join the 1st Parachute Battalion.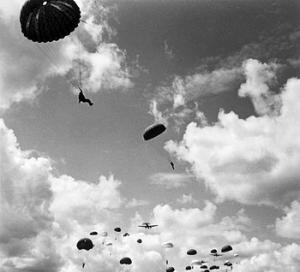 Both the 2nd Parachute Battalion and its training were actually a cover for Project Plough, which aimed to form a joint American-Canadian unit for special operations. Tommy and the entire unit were attached to the newly formed First Special Service Force (FSSF) under the command of the U.S. 5th Army.
At Fort Benning, Georgia, Tommy went through even more rigorous training to become a commando. Having a natural talent for tracking and crossing terrain silently, Tommy was perfectly suited for reconnaissance and scouting. It was a daring role for a daredevil soldier.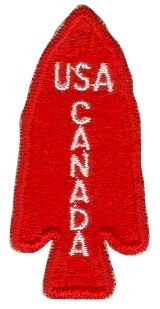 The Aleutian Mission
While Tommy might have been craving some action, it still seemed that he wasn't destined for it. The first official mission for the First Special Service Force was to liberate the islands of Attu and Kiska. These Aleutian Islands had been captured by the Japanese in 1942.
In August 1943, soldiers of the FSSF disembarked on both islands only to find that the Japanese had already fled. For Tommy Prince, it was a big disappointment.
Italy
As soon as the unit came back to the States, they were ordered to sail to Europe. Their skills were much needed in Italy where, after the successful conquest of Sicily, the Allies were expecting to encounter stiff resistance from the Germans in the southern parts of the country.
In September 1943, the FSSF and the entire 5th Army landed at Salerno, launching Operation Avalanche.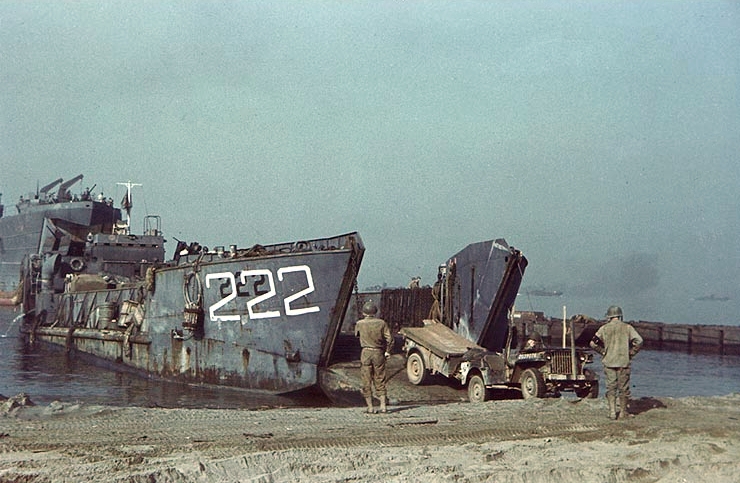 Although the Salerno landings were tough for Allied soldiers, they were nothing compared to what was waiting for them.
The Gustave Line was a thoroughly prepared defense line that allowed the Germans to hold back the Allied advance for several months, inflicting severe casualties in the meantime.
It was there, at Mount Majo, that Sergeant Tommy Prince saw the true nature of war. Surrounded by the sounds of German mortars, machine guns, and wounded soldiers crying for help, Tommy had no choice but to continue doing what he did best.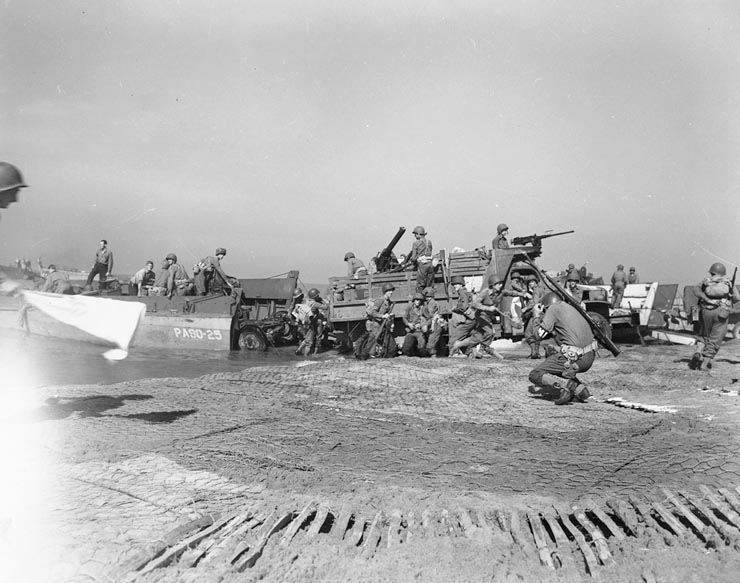 In no time, Tommy Prince became a subject of wonder to his unit. No mission was dangerous enough for him.
He would just slip away at night toward an enemy position. No one ever found out for certain how he managed to pass by enemy sentries, then return with a detailed report about the enemy and their activities.
All his fellow soldiers knew was that he always carried a pair of moccasins in his bag. It appeared that Tommy was relying on skills he learned as a young boy in Manitoba to stay invisible on the battlefield.
To his enemies, he was like a ghost. Deathly quiet, he would sneak all the way to their posts, leaving a card or other item as proof he had been there. Occasionally, he would slit someone's throat to avoid their alerting anyone else to his presence.
Tales of his night visits quickly spread among the Germans, who believed he was an evil spirit of the woods.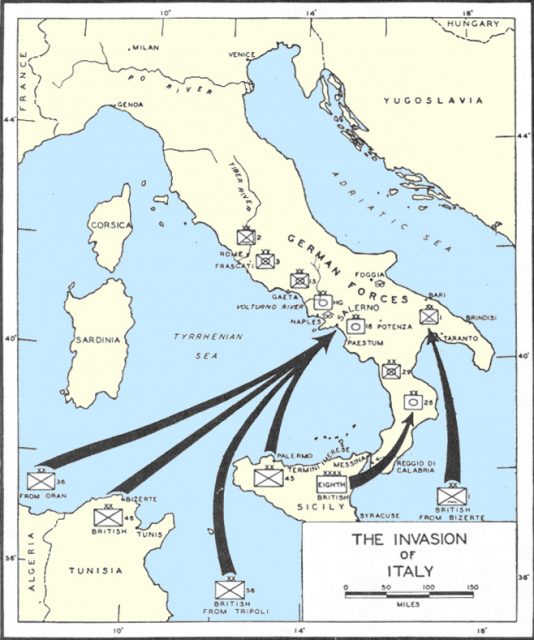 Anzio
Wherever it was tough, the FSSF and Sergeant Tommy Prince were there. Since the German lines at Monte Casino were impenetrable, Allied commanders decided to outflank them by landing at the Port of Anzio.
The assault on Anzio on January 22, 1944, was quite successful and a complete surprise for the Germans. However, it didn't take much time for them to hit back. The Germans sent strong forces against the Allies, hoping to push them back into the sea.
During such fierce attacks, the FSSF managed to protect the line in their sector for 90 days. It was during this time that Tommy earned his first medal.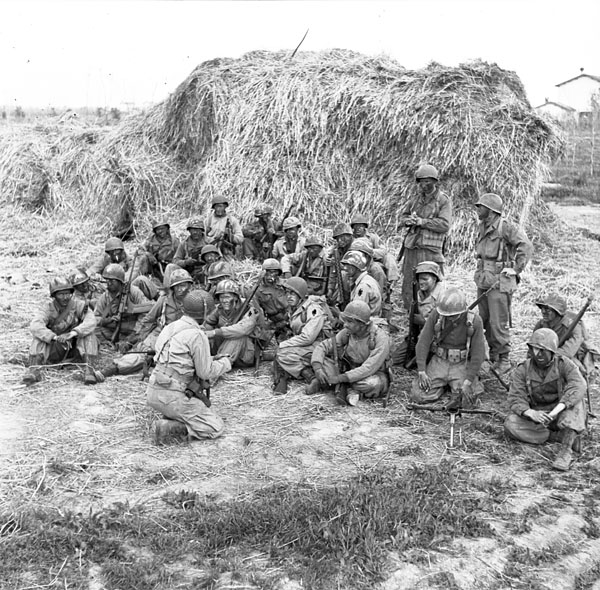 While protecting the east flank of the beachhead, Tommy and his comrades suffered a devastating barrage from German tanks and artillery. The Allies couldn't respond because they had no idea of the enemy's location. It was Tommy's task to find that out.
On February 8, late in the evening, Tommy sneaked behind enemy lines, running 1,800 yards (1,646 meters) of telephone wire behind him.
He picked a small abandoned yellow farmhouse from which he could clearly see German positions. Once undercover, Tommy established a communication line with his command, giving them exact data about the position of German artillery.
The following day, communication suddenly stopped as German artillery cut the line while shooting at his position. The dire situation required a man of Tommy's courage and boldness to get out of it.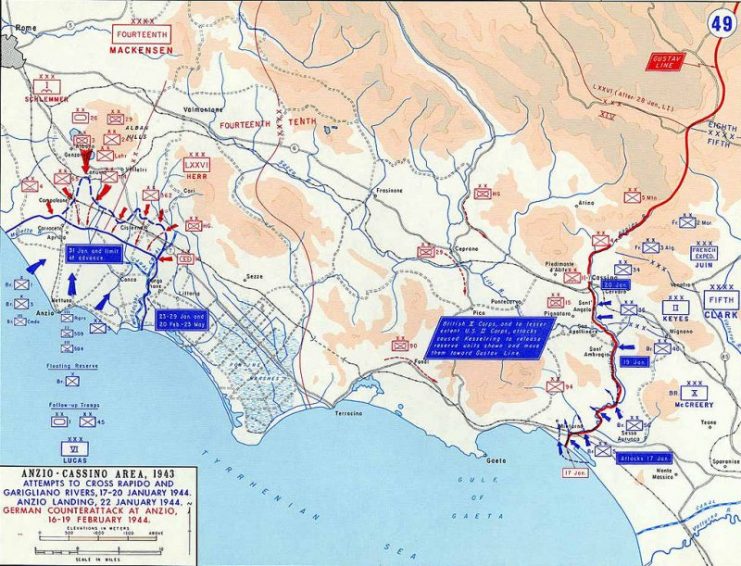 Inside the house, Tommy found some old clothes that he used to disguise himself as an Italian farmer. Then he went out and started to walk around the farm, pretending to do some chores. What he was actually doing was looking for where the wire had been cut.
Once he identified the problem, he knelt down as if he was tying his shoelaces and repaired the line. He then continued to walk around the farm for some time, shaking his fist both at the Germans and the Allies.
Tommy pretended to be an angry Italian farmer and it worked. The Germans stopped shelling the farm and he continued reporting about their positions.
When night fell, Tommy returned to his side. Both his fellow soldiers and officers were more than impressed by his bravery as he then went on to help destroy four German artillery positions. His commander, Lieutenant Colonel Gilday immediately recommended him to be awarded the Military Medal.
The FSSF continued to fight at the Anzio beachhead until late in May 1944, when they finally broke through German lines and marched toward Rome. Tommy Prince was among the first Allied soldiers to enter the Italian capital on June 4, 1944. This event marked the end of his stay in Italy.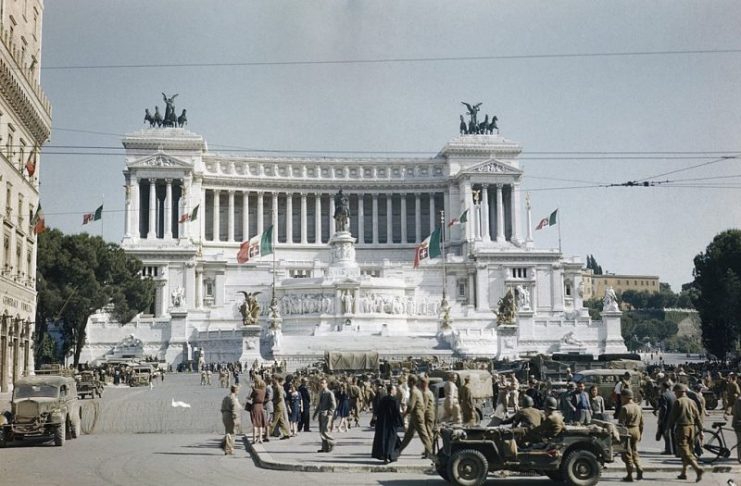 France
Next stop was France. As a part of the 6th Army Group, the FSSF participated in the French Riviera landings on August 15, 1944.
Tommy and his fellow 1st Canadian Special Service Battalion members were the only Canadians at the time to fight in France. After a successful landing, they faced stronger resistance in the area around Nice.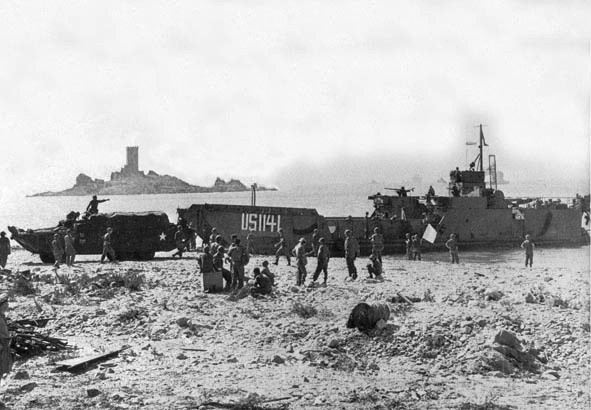 On September 1, Tommy received an order to gather information about German gun positions and potential bivouacs. He took another soldier with him.
While returning from the mission, the two of them ran across a skirmish between the Germans and French partisans. Unnoticed by the combatants, Tommy and his comrade used their sniper rifles to pick off Germans.
After sustaining several casualties, the Germans decided to withdraw, still totally unaware of the presence of the two Canadians.
Grateful for the aid the duo had provided, the partisan commander asked Tommy where the rest of his company was. He was utterly shocked when Tommy pointed only to himself and the private accompanying him.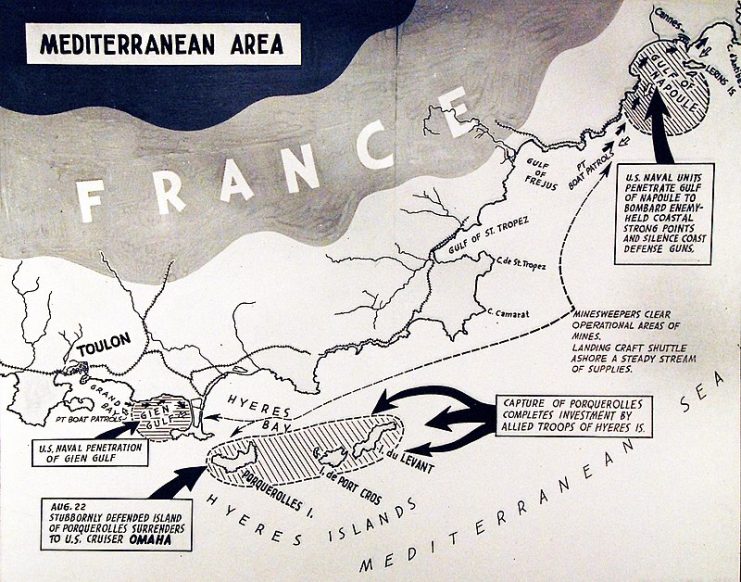 After three days and more than 40 miles of reconnaissance without food or sleep, Tommy and his companion finally returned to base. They delivered a detailed report on enemy positions, which assisted in the destruction of a huge German bivouac in the nearby vicinity.
For his bravery on this mission, Tommy Prince was awarded the Silver Star.
This was one of Tommy's last missions in the war. On December 5, 1944, the FSSF was disbanded, and the soldiers of the 1st Canadian Special Service Battalion were sent back to England.
Tommy was summoned to Buckingham Palace, where King George VI decorated him with both the Military Medal for his service to the Crown and the Silver Star on behalf of the President of the United States of America.
For Tommy Prince, scout of the First Special Service Force, the war was over. On June 24, 1945, he returned to Winnipeg.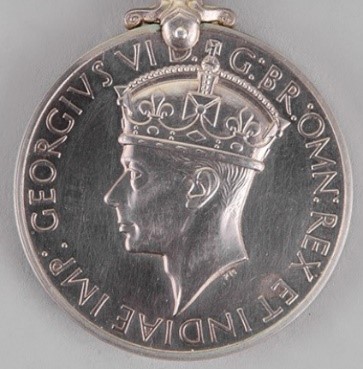 After the War
Unfortunately, there was no return to normality for Tommy after what he had lived through during the past three years. He did try though. He started a cleaning business, and was picked by the Manitoba Indian Association as its spokesperson and vice-president.
He realized that, in peacetime, he was fighting not the Germans but for his people's rights. He and the rest of the Canadian First Nations were still seen as second-class citizens.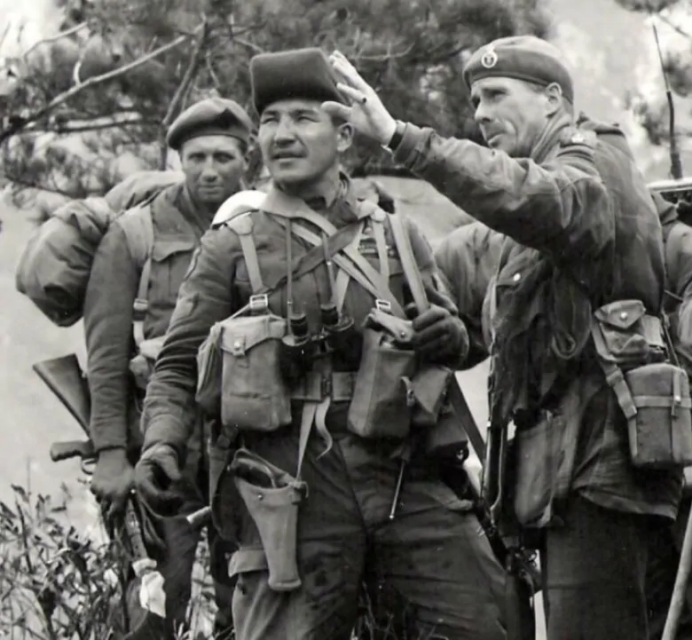 To make things worse, his business back home collapsed. With his life in a downward spiral, his last chance was to revive his military career as it was the only thing he really enjoyed doing.
In August 1950, Tommy Prince volunteered to fight in Korea. Serving in the elite Princess Patricia's Canadian Light Infantry, Tommy did two tours in Korea.
Even though he was back in his element, Korea deepened Tommy's problems. Thirsty for action, he pushed himself too far in a war that was even more stressful for him than the previous one had been. His service in two wars began to take its toll both physically and psychologically.
Read another story from us: June 1944 – Rome Falls To The Allies In The Second World War
When he returned home from Korea, Tommy Prince became a victim of his own courage and boldness. Haunted by sorrowful memories and pain in his legs, he descended to alcoholism and poverty.
In 1977, Tommy Prince died at the Deer Lodge Hospital for Veterans. More than a hundred people of various races, ages, and social status came to pay a last tribute to a man who knew no fear.