Not all aircraft are as sleek and appealing as they are mission effective, such as the F-117 Nighthawk or the F-22 Raptor. Even heavy aircraft like the C-17 Globemaster or the KC-135 look great as they soar through the sky as force multipliers. The following 5 military aircraft are a little rough around the edges and horrible on the eyes, but the United States wouldn't have been able to carry the fight to the enemy without them.
Aero Spacelines Super Guppy
While not a U.S. military aircraft, the Super Guppy has faithfully NASA for over 50 years as a major mover of rockets and other space launch parts. Its first flight was in August of 1965.
The Super Guppy can transport up to 54,000 pounds of cargo at a cruising speed of 300 mph. The jet got its name from its resemblance to a pregnant guppy fish, with its wide belly and tiny fins (wings).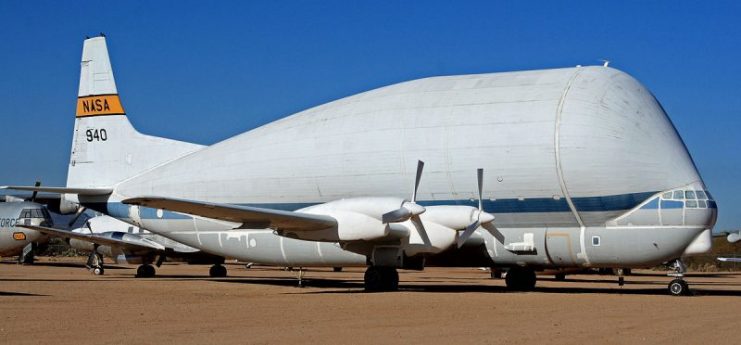 A total of five Super Guppies were built and put into service. One is currently serving NASA, based out of El Paso International Airport. The other four are on static display. One is at Pima Air and Space Museum in Tucson, Arizona, and the other three are overseas in Germany, the United Kingdom, and France.
https://youtu.be/LUEc-RR7_6k
The Super Guppy was critical for transporting various rocket stages to key space launch bases like Cape Canaveral in Florida or Vandenberg AFB in California.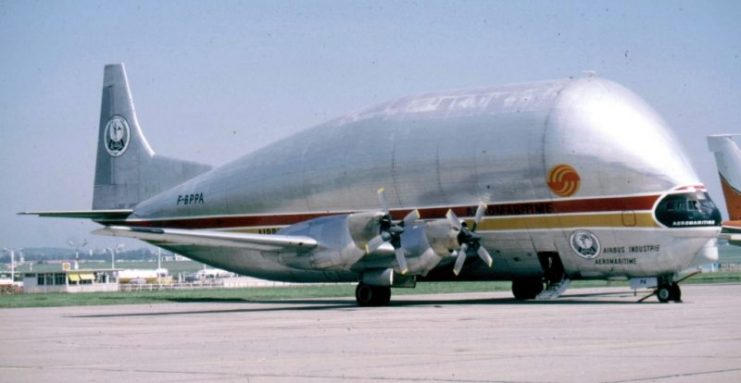 The components, vital for putting various military satellites in the sky to enable the warfighter, were usually too big to fit on a conventional over-the-road transport system and required special movers.
Look! It's a bird? It's a plane? No…it's a Super Guppy carrying the first stage of a rocket that will go into space!
Airbus Beluga – A300-600ST (Super Transporter)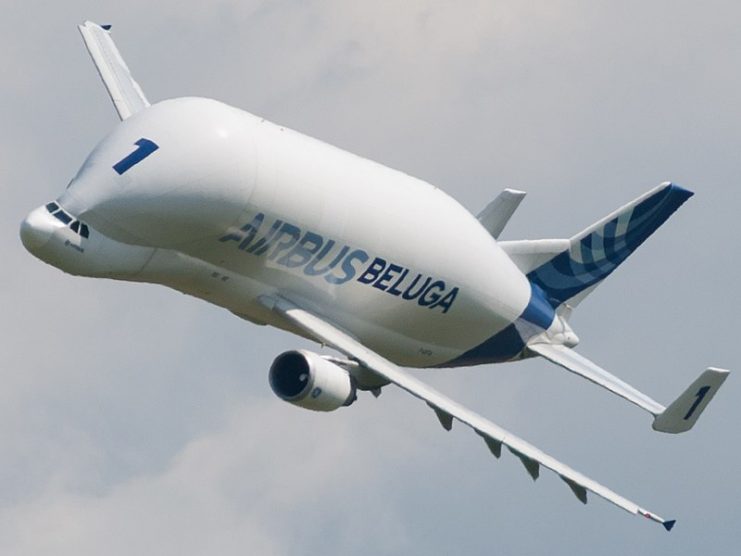 We would be remiss if we called out the Super Guppy but didn't give a nod to its younger, newer cousin. The Airbus Beluga looks just like that–a big flying whale. After its first flight in September 1994 and its entry into service a year later, the flying whale picked up exactly where the Super Guppy left off.
https://youtu.be/AJizIQwoCQ8
It has double the Super Guppy's cargo capacity at 47 tons and is powered by 2 GE turbofan engines. The Airbus Beluga continues to carry key aeronautical parts such as fuselages as well as other space launch-related cargo. The Beluga is scheduled to fly through 2025.
E-2D Advanced Hawkeye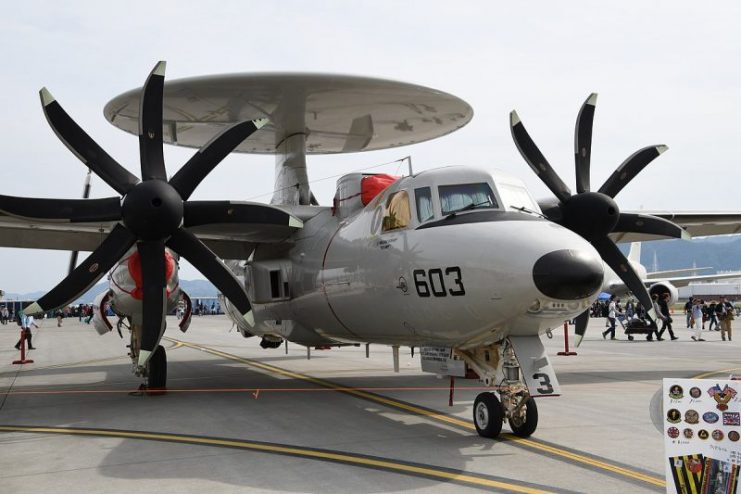 The Advanced Hawkeye has been a tremendous asset for command and control as well as an airborne early warning aircraft for the United States Navy.
Distinguished by 4 turboprop engines and its big radome saucer on top, coupled with the 4 vertical stabs on the tail, this aircraft is master of the sky. It is operated by several other allied nations as well, including Egypt, France, Israel, Japan, Singapore, and Taiwan.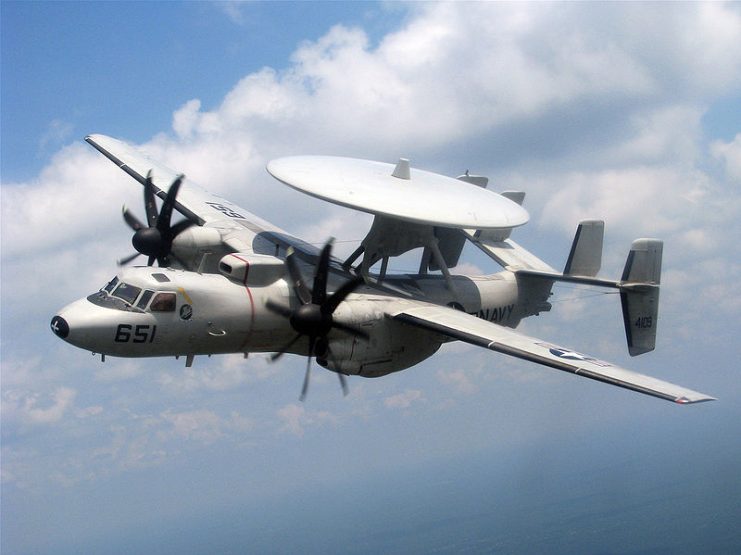 The Advanced Hawkeye has a crew of 5: besides the pilot and co-pilot, there are radar, combat information center, and aircraft control officers onboard. This flying command post can track up to 2,000 targets simultaneously–while detecting 10 times more than that at the same time.
It has seen action in Operation Inherent Resolve and Operation Desert Storm, where it was directly involved when 2 F/A-18s shot down 2 Iraqi MiG-21s. Its eye(sore) is definitely it!
A-7 Corsair II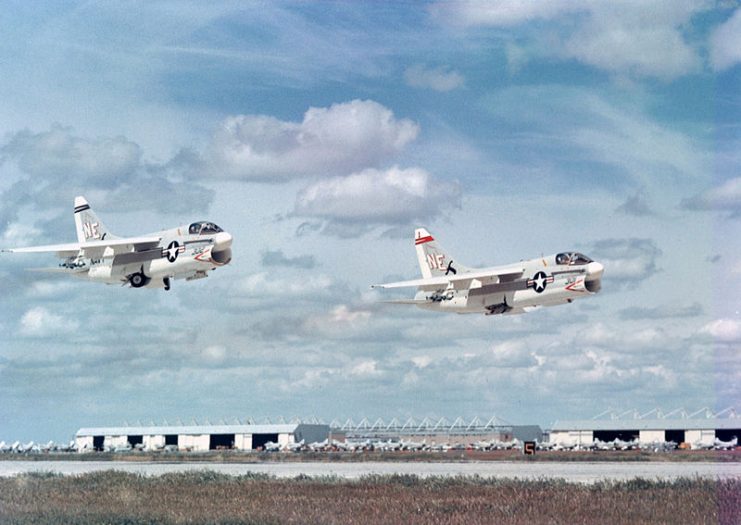 The A-7 Corsair II played a significant role in American air-to-ground attack operations in Vietnam. With over 1,500 produced and in service from 1967 to 1993, this platform was a sortie producing machine reluctantly loved by pilots. Because its engine intake was mounted under the cockpit, the jet looked like the heavy foam planes we all played with growing up, including the heavy plastic tip to prevent it from being damaged.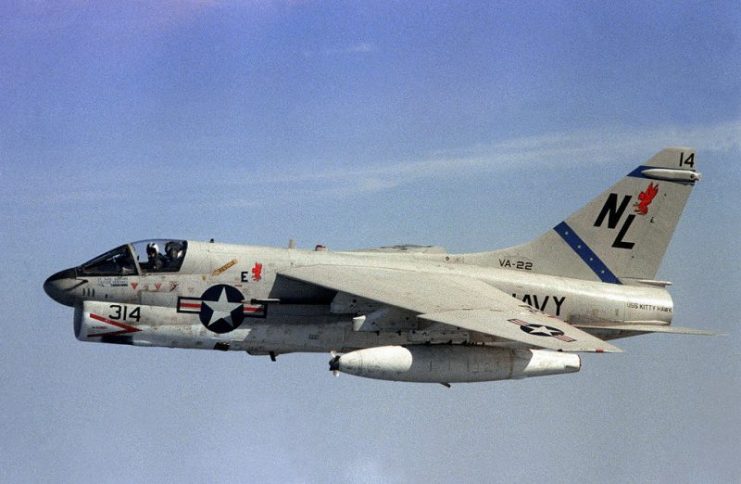 The Corsair II was designed for longer range and heavier bomb payloads, with significant improvements in radar, communications, and mission effectiveness than the A-4. Despite those advantages, the appearance and slow speed of the Corsair earned it the nickname "SLUF" from its operators: "Slow Little Ugly F***er!"
Fairchild C-119 "Flying Boxcar"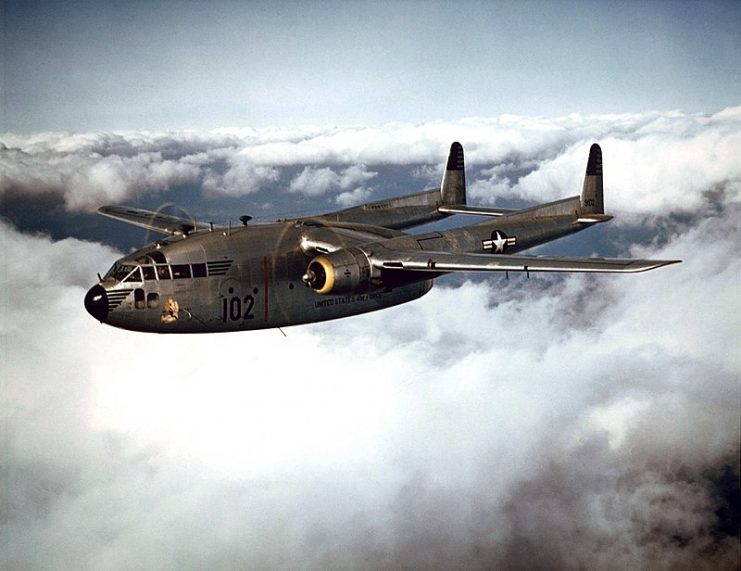 Those in the aviation world know flying boxes are good – with the exception of the C-119 "Flying Boxcar." This aeronautical juggernaut served the US Air Force, Navy, and Marine Corps from 1949 until 1995 with over 1,100 built. With its stubby fuselage that didn't extend through the tail and "twin everything" design approach (twin engines, twin boom, and twin tail) this was not a twin you would want to look like.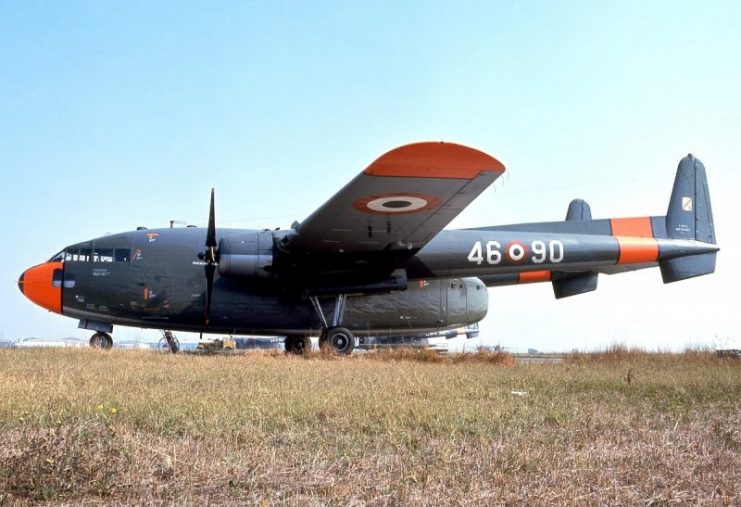 It more than carried its weight though. With a cargo capacity of nearly 28,000 pounds, this jet was leaned on to move equipment and troops during the Korean War. The success of the C-119 for Military Air Transport Service led to a follow-on design, the AC-119G "Shadow."
Read another story from us: 5 Old NATO and Soviet Military Aircraft Still Used Today
The Shadow was a highly lethal gunship fitted with four six-barrel mini-guns, armor plating, and night-vision infrared equipment, which ultimately led to the AC-130 that succeeded it.