May 8th, 1945, was greeted with elation, parades, and revelry around the world. On this day, Victory in Europe was officially achieved, and the Second World War was coming to a close. But in Halifax, Nova Scotia, the day was met with vandalism, burning street cars, and a drunken mob.
The city of Halifax had always been a port town, with a population hovering around 75,000 citizens for most of its existence. Sailors, seamen, and city folk had always coexisted without incident, which was necessary for the maritime trade which fueled the city's economy. But war changes everything, and World War 2 was no exception. With the declaration of war in 1939 came a flood of soldiers, sailors, and airmen. In just six years of conflict, the city's population had increased to 125,000.
Unlike most cities dealing with an influx of personnel, the Military and Civil authorities in Halifax never took the necessary steps to ensure that the servicemen were properly cared for. Because of this, when a serviceman was let loose on leave or shore liberty, he would be met with high prices everywhere he went.
The hotels, hostels, and boarding houses were almost always full, and those that weren't were charging exorbitant prices. Likewise, the restaurants would have long lines running out into the street, making it nearly impossible to have a relaxing dinner with your mates, or more importantly, a girlfriend.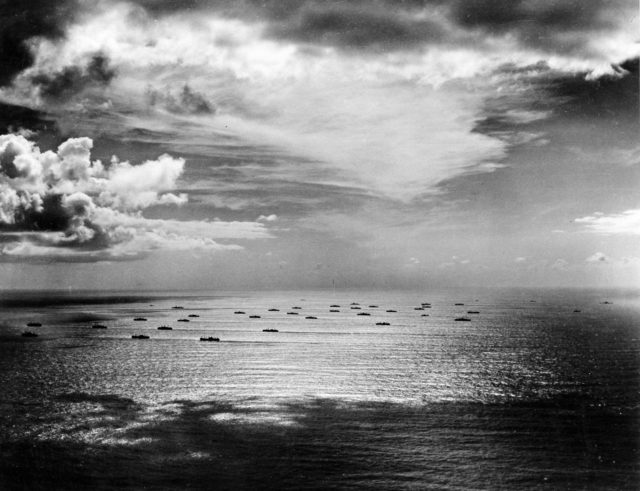 The civilians, too, suffered under this strain. They were constantly frustrated by the floods of blue and khaki which would show up whenever liberty was granted, filling their streets with servicemen who always had a little too much money to spend. What's more, their stores and shelves never seemed to have what they needed. Halifax, being a naval town, was also a home base for Allied shipping convoys crossing the Atlantic. Whenever a convoy left, they would stock up on essential items, toiletries, and food. This often left the stores and markets which the civilians relied on for their daily shopping devoid of most of what they needed. What was left was often sold at an incredibly high price.
This constant chafing and frustration between the military and civilian populations ground on for six years. But come 1945 it was clear that the war was coming to a close. Most cities organized a parade or large patriotic show for the celebration, but Halifax took a different route. After a long debate between the Mayor, Police, and each branch of the military, it was decided that each group would organize and control their own people. When V-E Day did come, there was little communication or cooperation between those in charge.
Finally, the powder of anger and annoyance found a spark. Edward Kennedy, a journalist with the Associated Press, reported that Alfred Jodl, Chief of Staff for the Wehrmacht, signed an unconditional surrender in a small schoolhouse in Reims, France.
Within hours this story was flying off the presses around the Allied world, and in Halifax, Rear Admiral Leonard Murray, commander of the Naval forces there, gave his men an overnight liberty on shore. 9,000 sailors walked down their gangplanks, and to the tram stops which would take them downtown. But unbeknownst to Murray, the Mayor of Halifax had ordered all shops, restaurants, and liquor stores closed in honor of the event. The tram cars were supposed to have stopped as well, but that order didn't get enforced.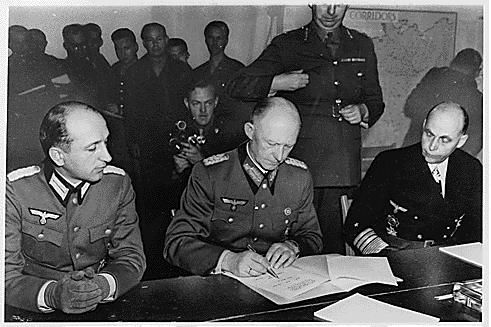 The servicemen arrived in the city proper to find it devoid of food, beer, or anything to do. After a few hours, the destruction began. It's not clear who truly started it, but we know that a group of sailors walked down the main shopping streets with wooden 2x4s. They would smash the large glass shop fronts, and a crowd quickly grew behind them.
Finally, they made their way into the Harris Street liquor store, and the mob quenched its thirst. But most hadn't eaten dinner, and it didn't take long for the alcohol to have its natural effect.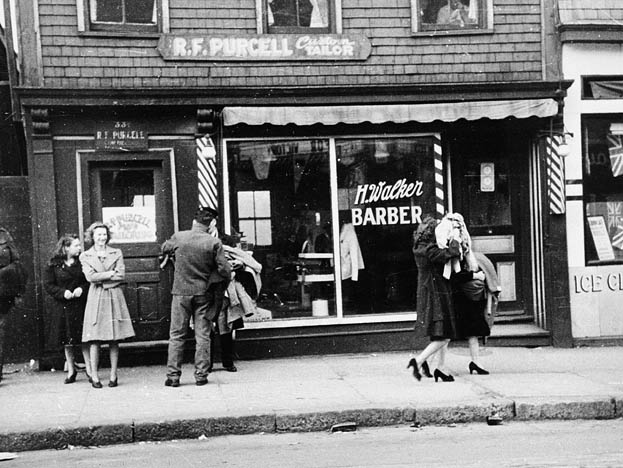 Spectators on Monday night described the mob as being in a celebratory, rather than destructive mood. Their war had just ended; they wanted to enjoy their first chance at letting loose after six years of fear and anger. But as the night went on, their actions became more and more violent. By midnight, there were 12,000 people all with in a few blocks of downtown Halifax, and nearly all of them were drunk. The night reached its crescendo when tram cars were pulled off their tracks and lined up in the street.
A crowd of around 7,000 watched as the conductors desperately tried to restore power to the cars. But sailors began breaking the glass windows, making sure not to leave a single shard left. Finally, they set fire to one of the cars. The police were immediately dispatched. But the crowd there was just too strong, and instead, the policemen were made to watch while their wagon was vandalized as well. After this, the crowd slowly dispersed, tired and drunk they stumbled back to their beds and barracks. Many were still carrying the furs, coats, shoes, and boots which had been looted earlier in the day.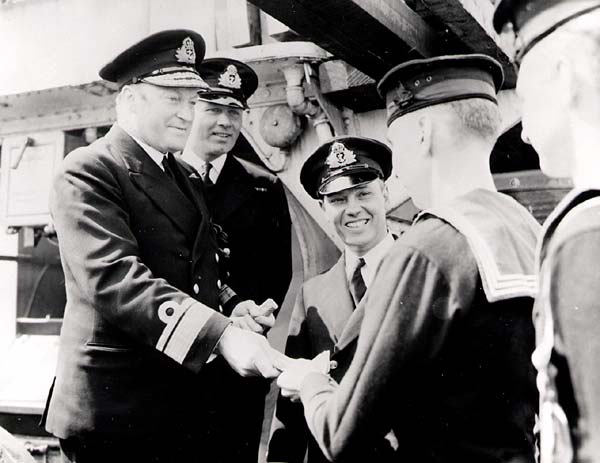 Due to the lack of communication between civilian and military authorities, Rear Admiral Murray wasn't made aware of the troubles of the night before until he read it in the morning paper. He immediately dismissed it as the civilian media blaming his sailors for the actions of civilians and other branches, believing that no more than 200 could have been involved. As such, he opened the gangways again, and let loose an additional 9,500 sailors into the town.
May 8th, started slower than the first. By noon the hungover and tired rioters stumbled out of their beds and wandered into the town. But the day spiraled out of control again. What hadn't been looted the day before was now ransacked. Anything not permanently held down was taken. One sailor even jumped behind the counter of a shoe store and started taking orders from rioters!
Over the next few hours, ten blocks of downtown Halifax had their windows smashed, goods looted, and alcohol stolen; the rioters even breaking into a brewery and carting away cases upon cases of beer. The military and civilian police forces attempted to calm the crowds. But many of these men ended up joining the mob themselves, and any authority which they might have had was broken.
Finally realizing his mistake, Rear Admiral Murray and the Mayor of Halifax began driving around the city, ordering the crowds to stand down and return him. This seemed to be the only thing which could work, and people finally started to listen, though this could just as well have been due to a dwindling alcohol supply or exhaustion.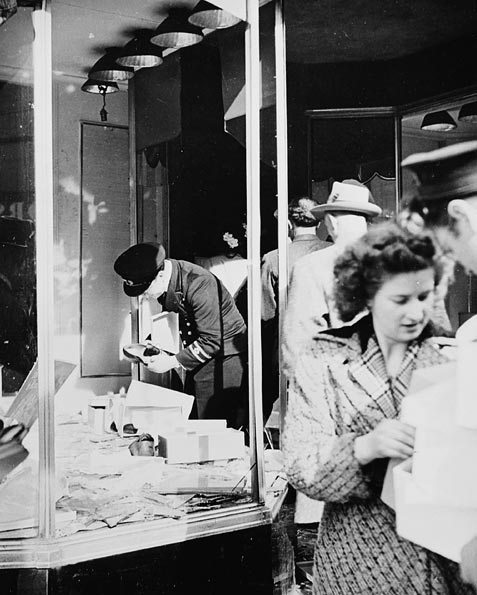 As the crowds dispersed and the damage was surveyed, the full extent of these riots was realized. The most gruesome result was three men dead, two Navy personnel, from alcohol poisoning, and one officer from a suspicious head wound. While claims of murder floated around his case, it was more likely he was in the wrong place at the wrong time, and an attempted vandalism turned into an unfortunate manslaughter.
From a material side, 654 shops were vandalized, 207 looted, 65,000 quarts of liquor were stolen, 8,000 cases of beer, 1,500 cases of wine, all in all totaling $5 million in damages. This included the cost of replacing 2,624 sheets of plate glass.
The Halifax Riots were a true, and avoidable tragedy on what should have been a joyous occasion. While the death toll was remarkably low, the monetary and human cost was high. Many of the shops represented the sole income source for a family, and 5 million dollars in damages is hard to replace. These events must be remembered to remind us not to overlook the smaller details behind a war, which can just as powerful an effect on the lives of servicemen and civilians.