British officers who commanded tanks during WW2 were often told that naval tactics could be used effectively by tanks. However, this advice was not often put into practice.
But there was one officer who took such wisdom to heart: Lieutenant John Reginald Gorman of the Irish Guards.
In 1944, while serving with the 2nd Armored Battalion of the Guards Armored Division in France during the Second World War, Gorman managed to take out a German super-tank: a 70-ton Königstiger. This tank was thought to be almost invincible against Allied tanks, but Gorman used some rather unconventional tactics to prove them all wrong.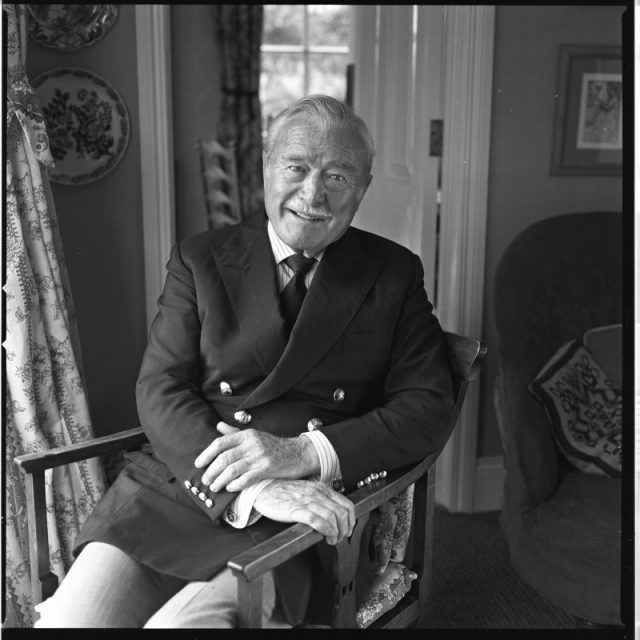 Gorman's measured use of such tactics and the fact that he was able to keep a cool head under extreme pressure likely stemmed from his upbringing in Ireland as the son of a prominent Royal Irish Constabulary Officer. Gorman joined the Irish Guards at the age of 19 and was commissioned as a second lieutenant shortly after that, on December 5th, 1942.
It wouldn't be too long before Gorman saw action as a tank commander. The young lieutenant landed in Normandy in late June 1944, shortly after the Allied D-Day invasion. The incident for which he achieved recognition happened a mere month after he and his men arrived on French soil.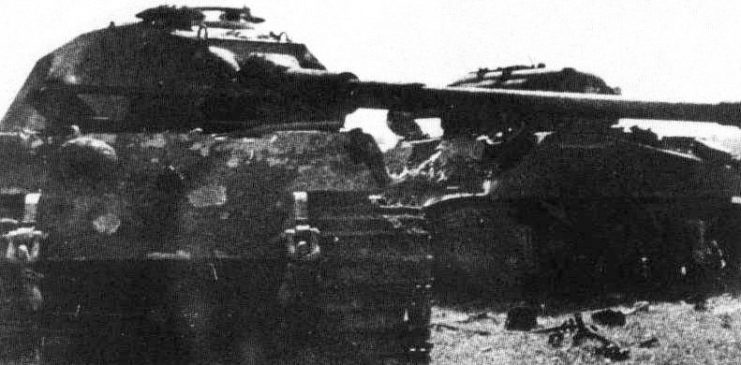 As part of Operation Goodwood, Gorman's group of M4 Sherman tanks were part of the British offensive launched to take Caen and the Bourguébus Ridge. These were strategic locations which were of vital importance in the Allied push to take France.
The battle wasn't going to be an easy one, especially since the Germans possessed the Königstiger, otherwise known as the Tiger II. This particular model of tank had frontal armor that was virtually impervious to most ammunition the Allied tanks could fire at it.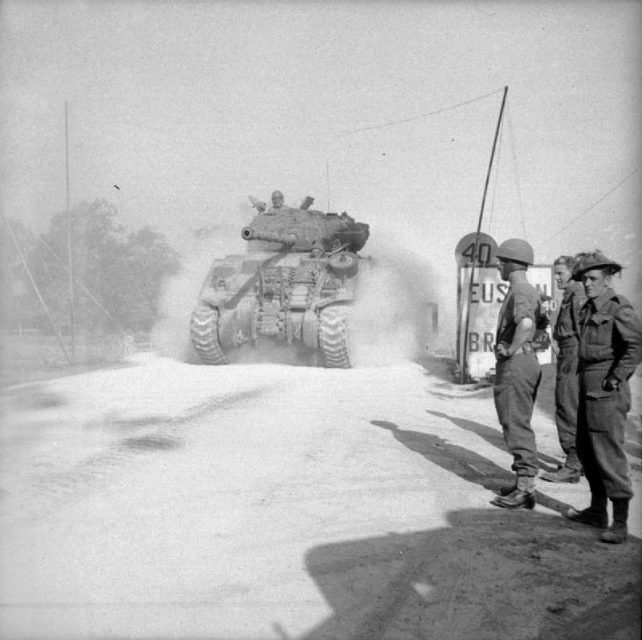 The Königstiger also had another advantage over the Allied tanks: its main armament could take out pretty much any Allied tank at a range of up to 1.6 miles (2.5km). Understandably, Allied tank crews were nervous about the prospect of engaging these monsters in open combat.
On July 18th, 1944, outside Cagny, Lieutenant Gorman and his men came across a group of four German tanks comprised of a Panther, a Tiger I, an old Mark IV — and one Königstiger. Lieutenant Gorman knew he would have to think outside the box if he was to have any hope of taking out the super-tank.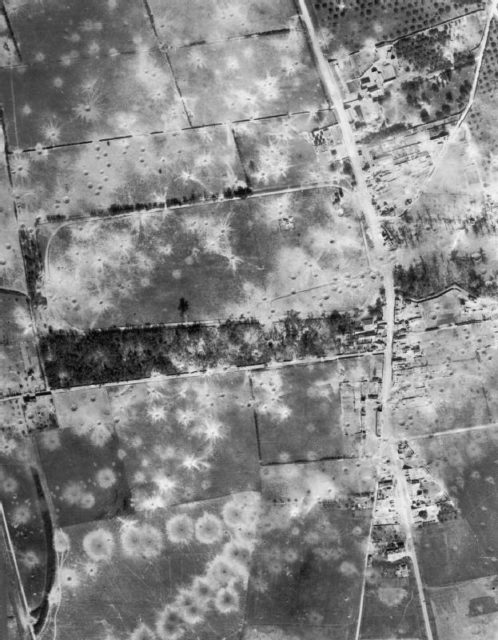 Prior to sighting the tanks, Gorman had been in charge of three Sherman tanks. Unfortunately, the tank he was in had gotten stuck in a stream, and he'd been obliged to abandon it. He had gotten into one of the other Shermans and carried on.
When the two Shermans came across the four German tanks, they might have been outnumbered, but they did at least have the advantage of higher ground.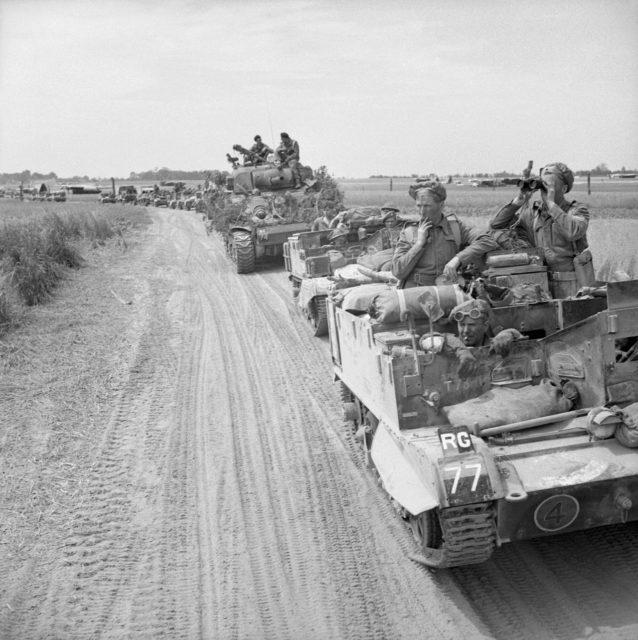 Gorman found himself at the top of a ridge, looking down at a field in which the German tanks were gathered. Only 900 feet (274 meters) of open ground stood between him and the feared Königstiger. He knew that if he didn't act immediately, his two Sherman tanks would likely be taken out. This was when he decided to put a naval tactic to good use.
By then, the Germans had spotted the Shermans. The huge gun of the closest tank – the Königstiger – was swinging around to take them out. Gorman yelled out what must have sounded like an almost suicidal order: "Ram it!"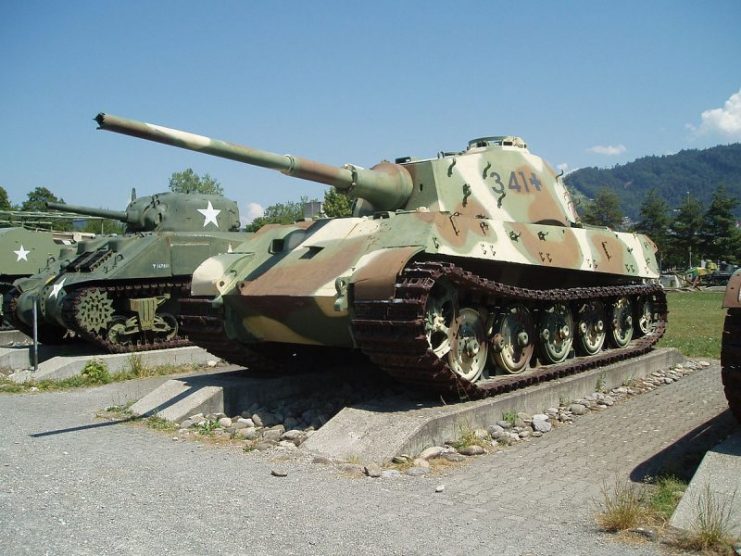 The Sherman (named "Ballyragget") roared at full speed down the slope, propelled so fast by gravity and its own motor that it almost skidded out of control. But the maneuver worked. Before the Königstiger could take a shot at Ballyragget, the Sherman smashed into its rear at speed.
The collision incapacitated both tanks. The Germans, shocked by what had just happened, scrambled out of their tank with their hands up.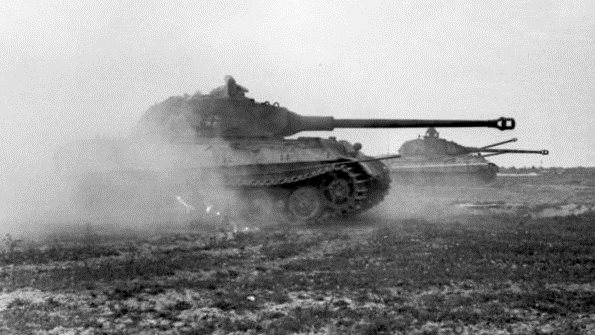 Although the Königstiger was knocked out of the fight, the three other German tanks were, unfortunately, still perfectly operational. They turned their guns on the other Sherman, commanded by Sergeant Harbinson.
Out in the open, without the element of surprise Gorman's tank had exploited, the three German tanks pounded it with their main guns, killing three crew members and putting the Sherman out of action.
Gorman and his crew took the opportunity provided by this distraction to escape from their own disabled Sherman. They fled the field before they, too, could be shot.
However, Gorman was determined to destroy the remaining three German tanks. The wounded crew members of Harbinson's tank had taken refuge in a nearby cornfield. After assuring them that he would return, Gorman struck out on his own.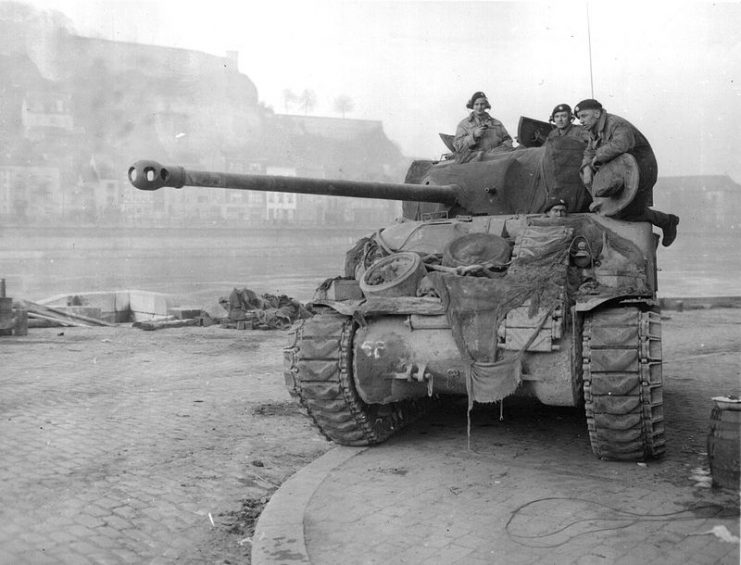 He managed to find a Sherman Firefly with a 17-pounder gun that he knew would be effective against the German tanks. The gunner inside the Firefly was dead. His body was trapping the other crew members, who were in shock. Gorman helped them to extricate themselves from the corpse and calmed them down.
He then took the Firefly back to the field. The remaining three German tanks were still there. He instructed his gunner to fire on the Tiger I, which, after a few missed shots, he hit. Then he focused his attention on the disabled Königstiger, which he hit and set aflame.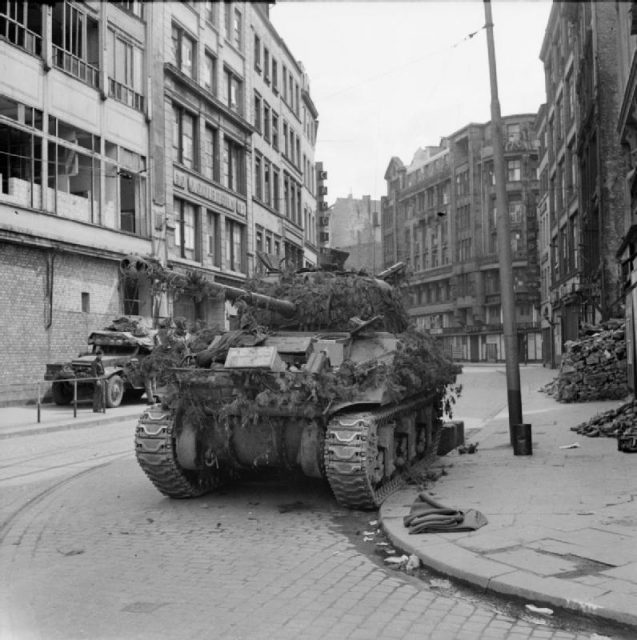 At this point, the remaining German tanks fought back. Outnumbered, Gorman had no choice but to order a retreat.
He picked up Harbinson's crew and returned to safety. Gorman was awarded the Military Cross for his action in taking out the tanks. Indeed, the Königstiger he incapacitated was still there a year later.
Read another story from us: Amazing Photos of the King Tiger – Some We Haven't Seen Before
After the war, Gorman returned to Northern Ireland and went on to work with the Royal Ulster Constabulary (RUC) as well as with the British Secret Intelligence Service, assisting them with undercover work against the IRA. Gorman also had a long and successful career in politics. He passed away in 2014 at the age of 91.