Few words are more disheartening to Americans than Franklin D. Roosevelt's "day of infamy," and few photos more provocative than the image of the burning USS Arizona. Pearl Harbor was a calamity for America, a great catalyzing event which brought the USA into the war and changed history forever. In the same way that the destruction of the twin towers defined American foreign policy and opinion at the start of the 21st century, Pearl Harbor made sure that nothing would ever be the same again.
Twenty-four hundred lives were lost, and another 1100 people were wounded. Eighteen ships were sunk or damaged. However, a new book claims it that it should have been a turkey shoot for the U.S. Navy, as they had prior warning of the attack.
War History Online is proud to present this exclusive sneak-peak by the Author.
On August 18th, 1941, four months before the attack on Pearl Harbor, British double agent Dusko Popov — on loan from MI6 to the FBI — met with FBI Assistant Director Earl J. Connelley at the Commodore Hotel. Joining them were Dick Ellis, Popov's British Security Coordination supervisor, and Special Agent Charles Lanman, Popov's FBI case officer.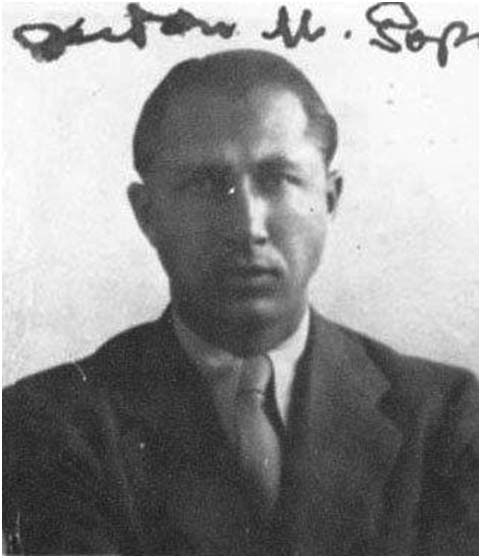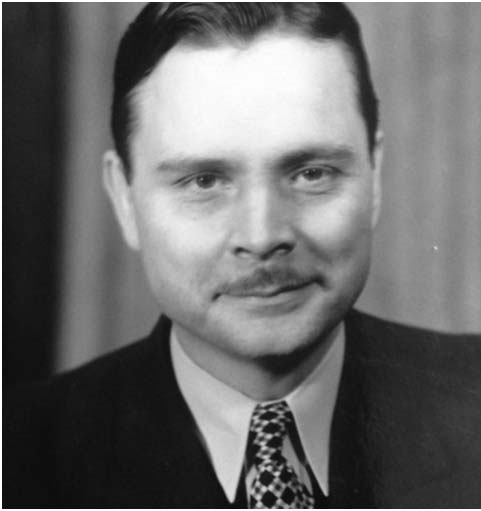 Dusko Popov's MI5 file photo. FBI Asst. Director Earl J. Connelley.
According to the memo that Connelley sent to FBI Director J. Edgar Hoover the following day, the meeting lasted three hours. After giving a brief explanation of how he became a German agent, and then a British double agent, Popov explained the two reasons the Abwehr had sent him to the U.S.: 1) to set up a German espionage network to be based in New York; and 2) to investigate the defenses at the Pearl Harbor naval base.
Dusko explained that Johann Jebsen, a recruiter for the Abwehr and Popov's best friend, had recently returned from Taranto, Italy, with Baron Wolfgang von Gronau, Germany's air attaché in Tokyo. Gronau and Jebsen, whose family owned a shipping empire, had been sent to investigate Taranto's naval base, Popov explained, which had been pummeled by a surprise British air raid on November 11-12, 1940. The base had been heavily defended by anti-aircraft guns, torpedo nets, and barrage balloons, and the Japanese wanted details of how the British raid succeeded against these defenses. Gronau told Jebsen, and Jebsen told Popov, that the Taranto raid would be a blueprint for a similar attack by the Japanese on a U.S. naval base.
During the meeting, Popov and Ellis gave the FBI officers Popov's two-page German questionnaire, translated. Only one naval base was mentioned — Pearl Harbor — which comprised forty percent of the document's instructions. Eleven times Pearl Harbor, Hawaii, or base airports were mentioned. The document confirmed Jebsen's comment that Taranto would be a blueprint for a similar raid … on Pearl Harbor.
Earl Connelley's twelve-page memo to Hoover on August 19, 1941, included the full two-page questionnaire. Inexplicably, Hoover told no one. Not President Roosevelt. Not Admiral Husband Kimmel, Pacific Fleet Commander. Not Naval Intelligence. Apparently intent on hiding the Pearl Harbor information from FDR, Hoover sent correspondence to the President about microdots — a new German technology for sending coded messages — "discovered" from a German spy [actually provided to the FBI by Popov], but said nothing of Popov's Pearl Harbor assignment. Not only that, the portion of the questionnaire that Hoover sent was clipped so that only the last section of the document, which said nothing of Hawaii or Pearl Harbor, was shown.
Hoover actively withheld the information from the President. Later, during the eight Pearl Harbor investigations, Hoover buried the information in classified FBI files, never to see the light of day. Popov, Ellis, and the countless MI5, MI6, and British Secret Service officers who knew of the document were gagged by Britain's Official Secrets Act. They could say nothing.
Hoover's secret was safe for decades.
In my new book, INTO THE LION'S MOUTH: The True Story of Dusko Popov—World War II Spy, Patriot, and the Real-Life Inspiration for James Bond (Berkley, June 14, 2016), I detail the entire saga, and include Popov's Pearl Harbor questionnaire, Connelley's memorandum to Hoover, and J. Edgar's correspondence to President Roosevelt. The conclusion, it appears, is simple.
Every textbook in America will have to change.