War History Online proudly presents this Guest Piece from Abraham Garcia
First Lieutenant Manuela Orquejo started her military service when she signed the Oath of Allegiance on July 1, 1942, at the age of 18, right after High School. On October 15, 1942, she was promoted to the rank of Second Lieutenant and was assigned to the Medical Corps headed by Captain Dr. Ladanga and held workshops for 2 hours 3 times a week.
Her mission during those early years, aside from learning nursing skills, included training in the techniques necessary to survey Japanese encampments in the province of Laguna in the Philippines; essentially, observing Japanese troop movements, the number of soldiers withdrawn and troop replacements in Lumban and other towns in Laguna.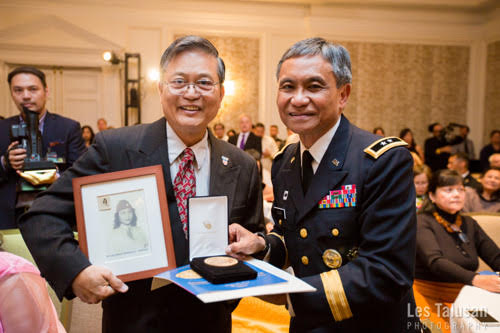 She was so successful in this capacity that her commanding officer commended her and 12 men under her command. On July 19, 1943, she was promoted to the rank of First Lieutenant under Col. Hugh Straughn, overall commander of Filipino-American Irregular Troops (F.A.I.T) and assigned to the Intelligence Operation, for which she had ample experience.
She was also trained in self-defense, proper handling of different types of firearms, to read and draw geographical maps, use signal codes and passwords, and continued as a First Aid provider in the Medical Corps.
Lt. Manuela Orquejo was attached with the US 6th Army's Alamo Scouts on February 1945. Her mission brought her into frequent dangerous situations and the risk of being caught, interrogated and killed.
On one occasion, she was caught and interrogated on the suspicion of being a member of the underground movement but with the help of 2 other members of her group who were disguised as civilians, she was released.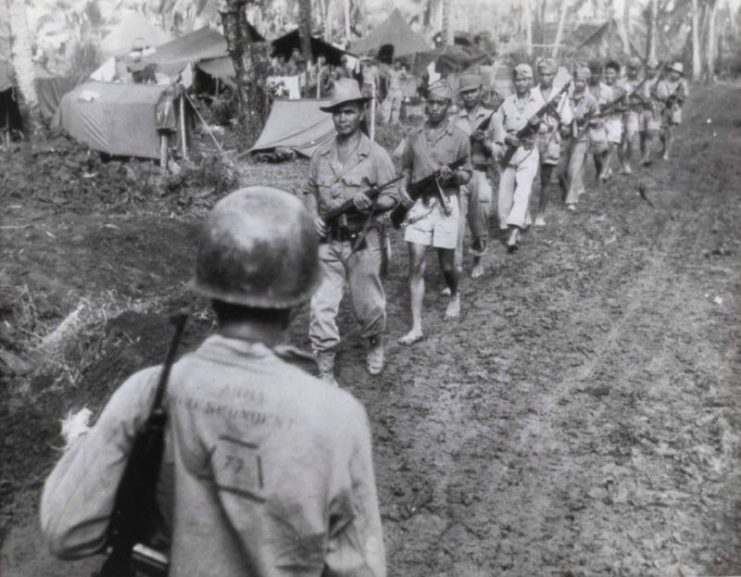 She was an active participant in many combat battles with her combat group under. Lt. Col. Eliseo De Lumban. With 12 guerillas under her command, several Japanese encampments were pinpointed, and their position and range were reported to American aviators.
Her new orders were then to go to Manila to contact guerrilla leaders in the province of Laguna and set-up meetings among the various guerrilla groups. She made several forays into Japanese held territory for this purpose. While in Manila, she sold foods and fruits, the proceeds from which were used to purchase equipment, firearms, and medical supplies.
On February 23, 1945, Lt. Manuela Orquejo participated in the liberation and evacuation of over 2,000 American POWs and civilians held in Los Banos internment camp in Laguna, 38 miles southeast of Manila and 20 miles deep behind the Japanese lines. Her guerrilla group was one of four that raided the POW camp. She treated the wounded, sick and emaciated soldiers and civilians.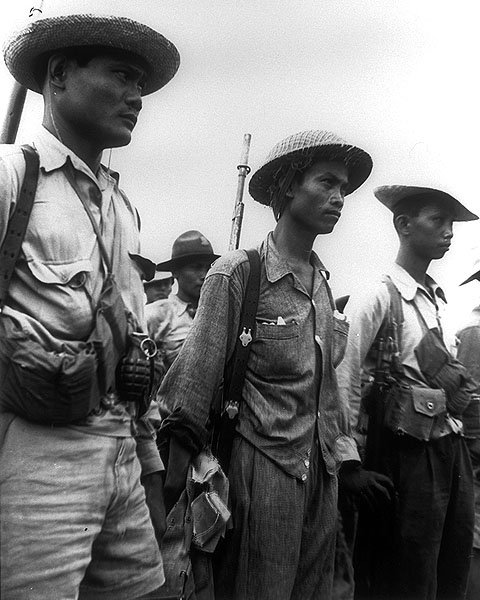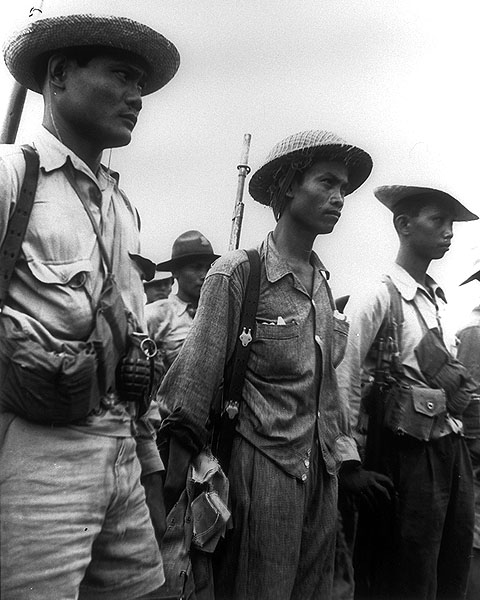 Lt. Col. Elision De Lumban, commanding officer of Lt. Manuela, wrote an evaluation of the gallantry of the said veteran. It reads:
"That, subject First Lieutenant Manuela P. Orquejo was commended by our command to be the most outstanding member of the Intelligence Operation because of her exemplary services rendered and commendations were as follows: by assuming different characters and brilliant technique employed by the said veteran.
All of the encounters made by our command would not have been successfully victorious, and that more or less 100 launches by the Japanese pinpointing our HDQ, and information was relayed to the headquarters of the American aviators in the province of Mindoro. That said launches were totally destroyed by the American planes that raided along the river of Pagsanjan and Lumban, Laguna.
That subject veteran also took active participation in the evacuation of civilians in the Municipality of Lumban and also of Pagsanjan, Laguna, where targets of the American planes could be made prior to the scheduled date and time in the early part of 1945 or prior to the liberation of both towns; places of targets were all pinpointed by the Intelligence Operatives in which the subject veteran was a member. Her name was one among the most deserving guerrillas."
On October 1, 1945, First Lieutenant Manuela P. Orquejo was Honorably Discharged from active duty. Orquejo, my mother, passed away on October 7, 2002. On October 25, 2017, on behalf of my mother, I received the long-delayed Congressional Gold Medal from the United States Congress.