Imagine yourself as an American sailor; the year is 1804. You are 30 years old, born in 1774, and have spent most of your adult life at sea as a merchant sailor. You have seen nearly every port in England, many in Brazil, and even some in India. Your home port has always been Boston. You know you are an American citizen, subject to that nation's laws, and live under its rights and privileges.
On a return voyage from the West Indies, a British ship commands yours to heave to. Your captain obliges, cautiously, knowing the possible dangers for his crew.
The English officers come on board. They read over your ship's register, looking through names and ages. They come to you, ask your name, age, and place of birth. You answer truthfully but immediately regret it.
You were born in Boston before the American Revolution when it was still officially British territory. You are therefore considered to be a British subject, required to serve the King as a sailor in the Royal Navy. They take you away, and you spend the next three years of your life fighting the enemies of the British Empire.
This story, while fictional, could have happened to American sailors before, and during, the War of 1812. The British used a system known as "impressment" to bolster their recruitment for the Navy.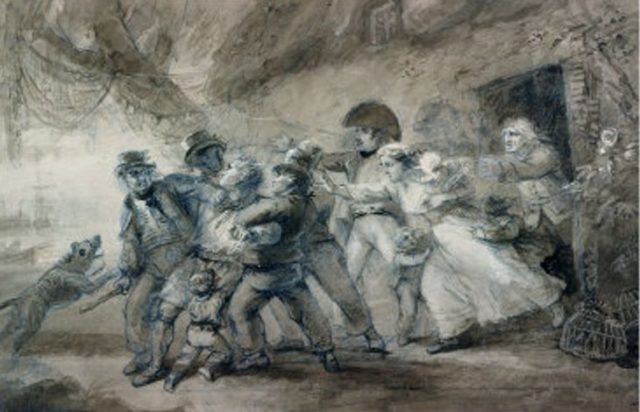 Dating back to 1664 the Royal Navy took men and "pressed" them into Naval service, similar to a modern draft. At first, they pulled people from both land and sea, but later, in 1740, modified the law to be limited to seamen, or men in a maritime profession. Officially, they could only press people who were British subjects, but this law was often overlooked, or the officers found loopholes.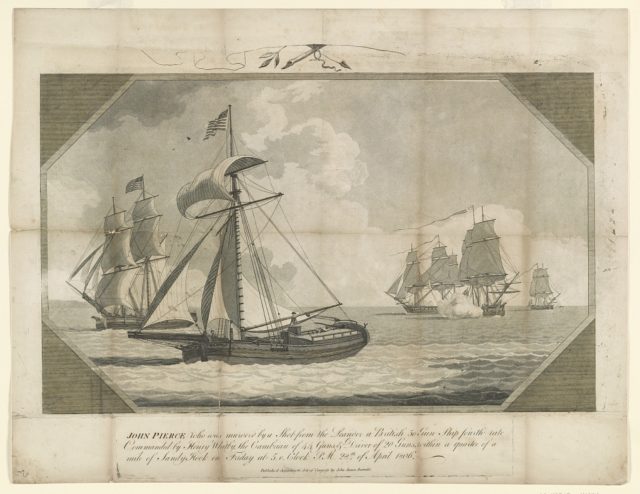 American citizens in the 1790s and early 1800s intensely disliked this practice and complained to their government about it. The Jay Treaty of 1795 was designed to address many outstanding issues following the American Revolutionary War (roughly 1775-1783), such as land and trade disputes.
The impressment of Americans, however, was conspicuously absent. It was considered too touchy a subject to address without creating unneeded tension between Great Britain and the U.S.
Britain was at war with France and had been off and on for nearly 100 years. The Royal Navy needed to quickly increase in size in response to the new, faster, and stronger French ships being produced.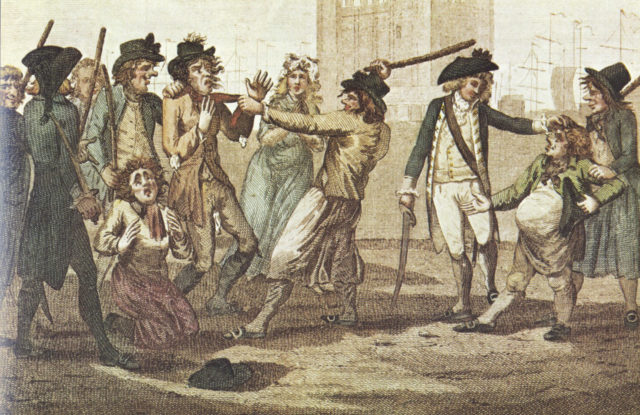 The Navy's view was that all British sailors had a duty to defend their mother country, regardless of what nation they might claim allegiance to. What made it even more complicated was the Americans had taken part in impressment as well. One Irishman named Charles Davis, escaped from USS Constitution while in port in Spithead, southern England, in 1811.
Neither side was free from fault, and it did not help men rarely carried clear identification with them while at sea, making citizenship difficult to prove.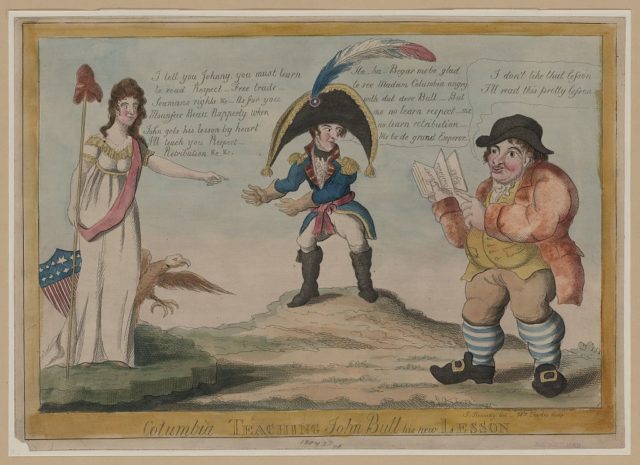 While neither side was innocent, the American maritime community certainly took the practice more personally than their English counterparts. They viewed it as an infringement of their sovereignty as Americans, as well as an embarrassment to their nation.
For over 20 years the issue festered, with both sides becoming increasingly belligerent. In 1812, American President James Madison declared war. The public support behind that decision stemmed heavily from the sailors and merchants, who wanted to see an end to impressment.