Born of the mixed parentage of an English father and a Creek mother, Osceola is a prominent figure in Seminole tribal history, recognized by many as the defender of the Seminoles during the Second Seminole War. This conflict began in 1835 when the U.S. Government made efforts to forcefully evict Native Americans from their homes in Florida and relocate them to "Indian Territory" west of the Mississippi River.
Osceola opposed General Andrew Jackson and the United States by stabbing the Treaty of Fort Gibson with his pocket knife, in obvious defiance of the U.S., and by proclaiming the rights of the Seminole tribe to their land in Florida.
Although he was not a chief, he earned the respect of the Seminole people through his actions and leadership skills, and they treated him in that regard. Other prominent chiefs of the tribe shared his convictions regarding the treaty, including Micanopy, the senior chief of the Seminoles to whom Osceola acted as adviser.
This negation of the treaty was evidence of ardent resistance to the United States Government, and resulted in rapid deterioration of relations between the U.S. government and the Seminoles.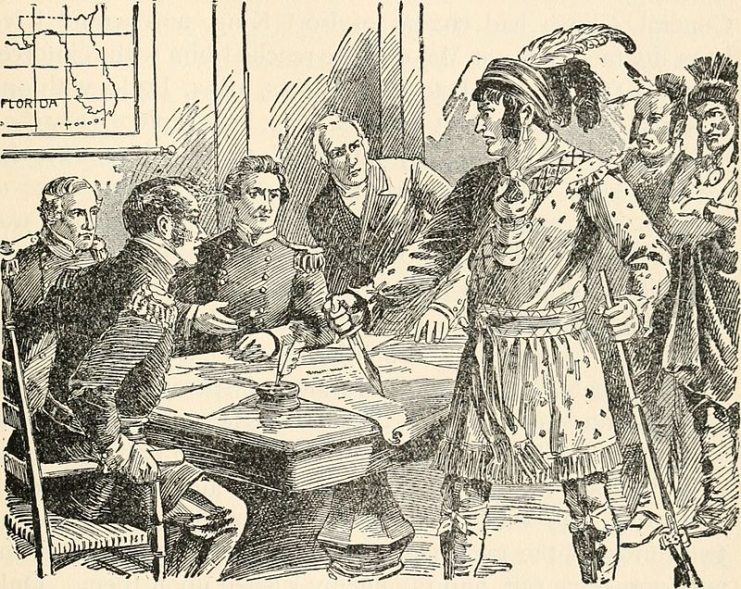 Subsequently, U.S. Indian Agent Wiley Thompson eliminated the diplomatic status of Micanopy and four others who stood with him against the enactment of the treaty. He also stopped the trade of ammunition to the tribe, now seeing them as a threat rather than allies.
Osceola felt insulted by Thompson's actions, condemning them as barbaric. Prior to this feud, the two had shared somewhat close relations and had mutually respected each other. However, the recent events pitched the country against its people, so the two individuals, now at odds with each other, could no longer relate as casually as they once did.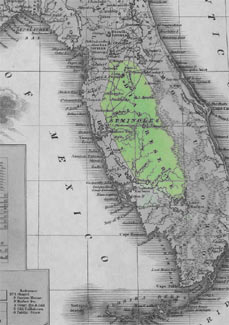 On one occasion, while the events of the Seminole defiance were still unfolding, Osceola angrily barged into Thompson's office, as was his custom, to express his dissatisfaction with the latter's actions against his people. Thompson was aware of his role in the opposition of the treaty, so he ordered Osceola's arrest and had him spend six nights at Fort King until he agreed to sign the treaty.
Osceola was sorely embittered by his imprisonment and by Thompson's heavy-handed "persuasion" to sign the treaty, and while he penned down his signature, he swore to get even with the American agent.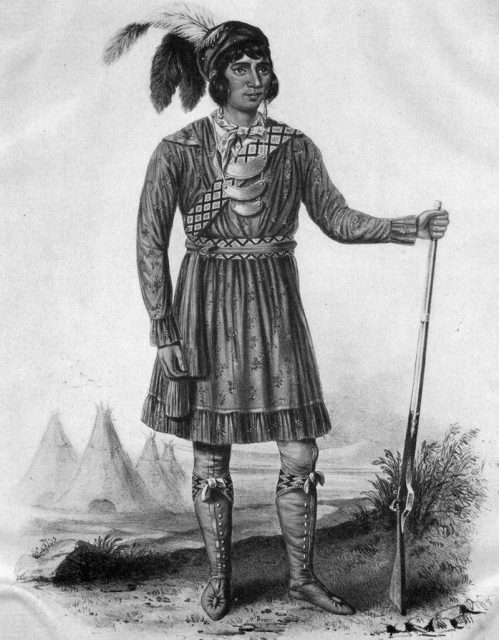 The opportunity presented itself on 28 December, 1835, and Osceola alongside Micanopy orchestrated two attacks on the U.S. that escalated the Seminole defiance into war.
While Osceola led a small band of natives to Fort King on a personal vendetta against Thompson, Micanopy put together a force of 180 men who ambushed and killed all but three of the U.S. Army troops under the command of Major Francis L. Dade, who had been marching from Fort Brooke to Thompson's location at Fort King.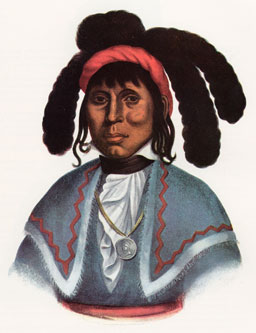 Osceola had told the Seminole warriors to proceed ahead of him while he took care of "a little business", with plans to rejoin them later in their assault against Dade's army. The assault, however, proceeded without him after a long time of waiting. The first shot fired of Micanopy's rifle killed Major Dade, sending a shock wave of panic among the American troops.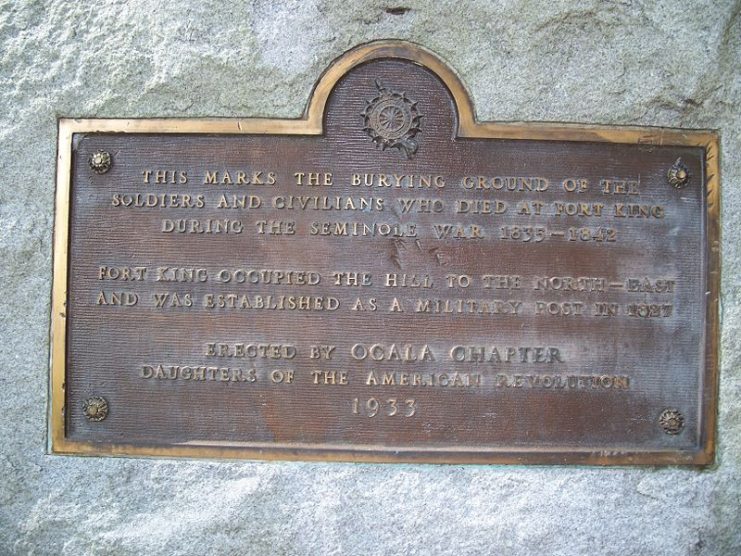 Meanwhile at Fort King, twenty-five miles north of the location of the attack on Dade's troops, Osceola was busy exerting his revenge on Thompson. He shot and killed Thompson with the same rifle that the agent had given to him as a gift during the ongoing ammunition trade dispute. A few officers present attempted to strike back, but were shot down by the Seminoles, who subsequently escaped.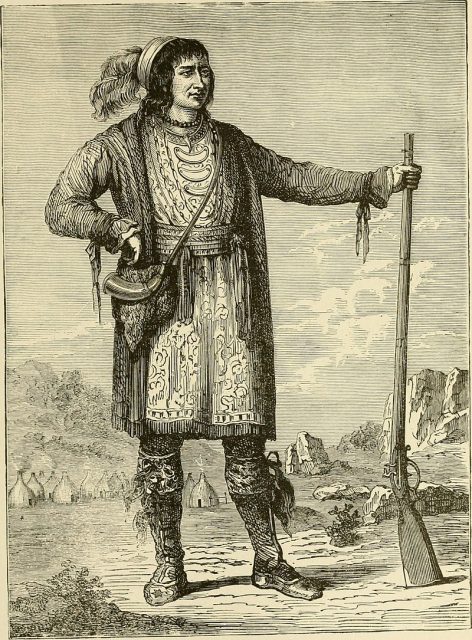 It was a terrible day for the Americans in Florida. Micanopy and his men killed and wounded almost all of the American troops, including Major Dade, while aggrieved slaves who were sheltered by the Seminole people murdered those who were injured during the battle.
The number of American casualties was 107 against with only 3 Seminole casualties. Topping that off was the death of the senior U.S. agent, Thompson, along with six others at Fort King.
Osceola and the other chiefs were now officially wanted men. On October 21, 1837, General Thomas Jesup of the U.S. Army baited Osceola by waving a white flag of truce and inviting him and his followers to peace talks, which they promptly attended in hopes of a beneficial agreement.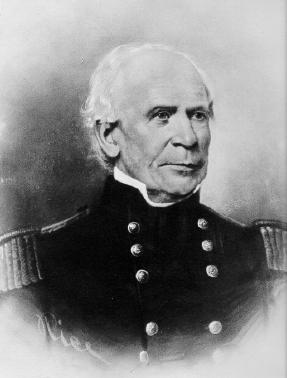 Negotiations turned sour when instead, Osceola was captured at Fort Peyton and transferred to Fort Marion near St. Augustine, Florida. His last and final transfer in December that year was to Fort Moultrie in South Carolina, where he was imprisoned for three months.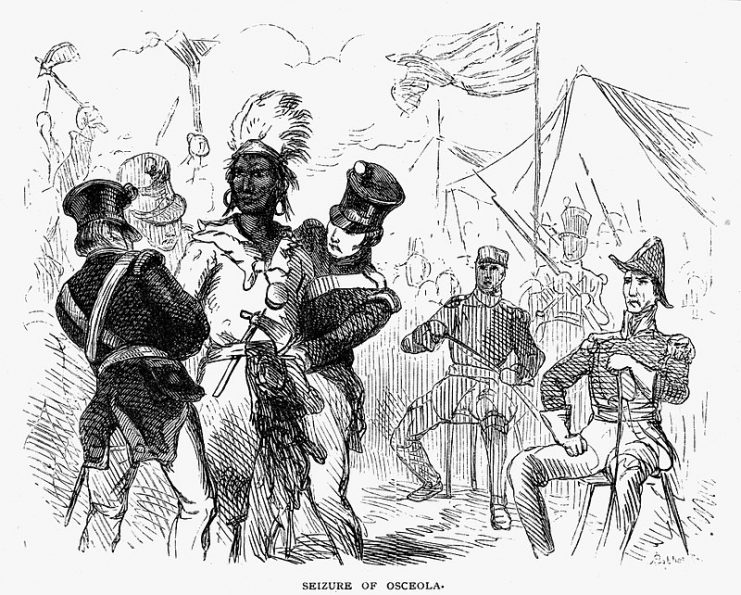 Despite public disapproval of the circumstances surrounding his arrest, Osceola would remain imprisoned until his death on January 30, 1838 from a throat infection. He refused to be treated with the "white man's medicine", seeing it as a contradiction to everything he stood for.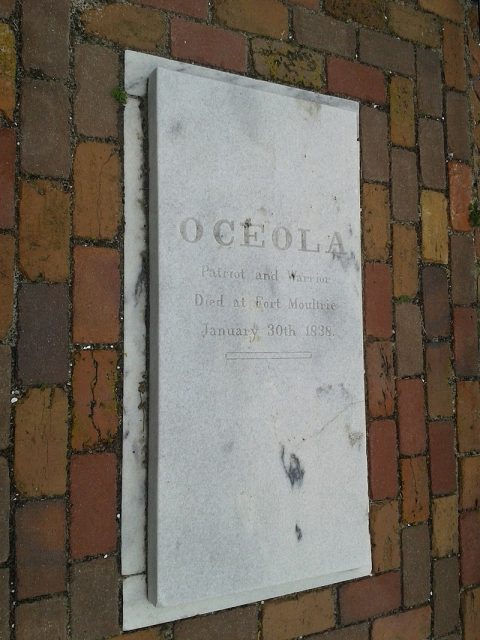 After his death, he was given a proper military burial at Fort Moultrie. However, he was decapitated postmortem for scientific study by U.S. Army Surgeon Frederick Weedon.
Read another story from us: Kansas/Missouri Border War – Lawrence Massacre and 'Burnt District'
Osceola is remembered as an activist for Seminole rights and as the initiator of the longest and most expensive war ever fought by the Native Americans against forceful migration. His defiance of the U.S. Government, as well his military tactics during the war, earned him prominent recognition among many.