It can be said of most, if not all, recipients of the nation's highest military honor that they had no thoughts of such accolades when they acted as they did. In fact, for many who receive the award, it is like emerging from their darkest day to high praise.
Such was the case for Senior Chief Special Warfare Operator (SEAL) Britt Slabinski at the Battle of Takur Ghar in Afghanistan.
After a helicopter carrying Navy SEALs was significantly damaged and one man lost, it was Slabinski who rallied the remaining team members to the rescue.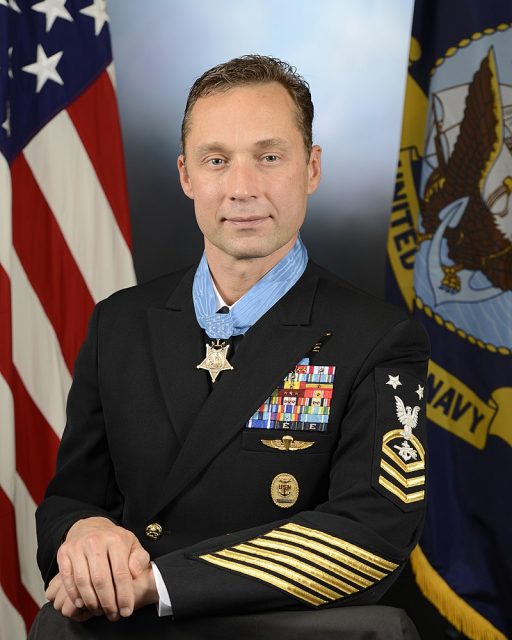 Charging the enemy, calling for fire, and rallying his men to action, Slabinski's leadership in the face of overwhelming odds was credited with saving the members who were able to survive the ill-fated engagement.
In all, seven SEALs, twenty Army Rangers, and three Airmen would fall, with countless others being wounded. The coalition forces would eventually force the enemy to withdraw, but not before the Special Operations Community would pay a heavy price.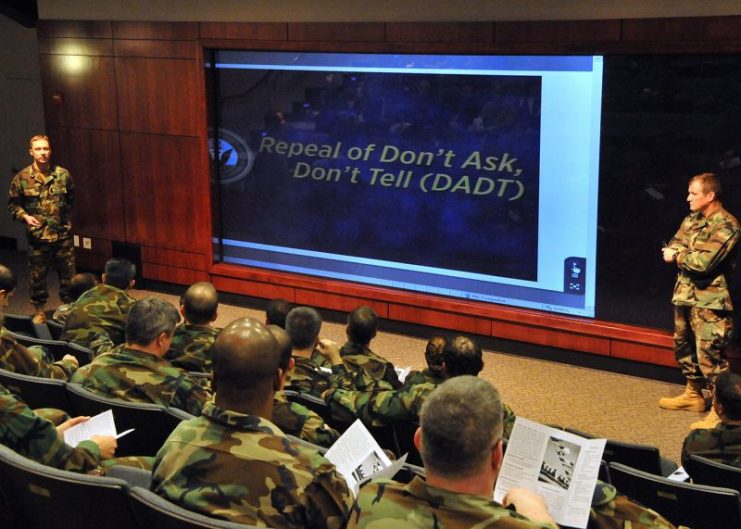 Due to the controversy of the battle, it would be some 16 years later before Britt Slabinski's leadership and gallantry were finally recognized with the Medal of Honor.
From Radioman to Navy SEAL
Britt Slabinski was born in 1969 in Northampton, Massachusetts. He graduated from Smith Vocational and Agricultural High School in 1988. After graduation, he opted to enlist in the United States Navy and became a Radioman in 1989.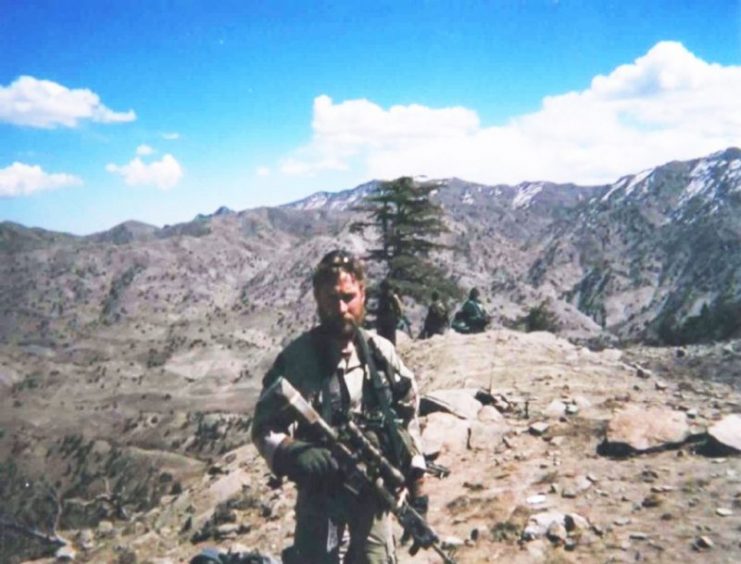 Without delay, Slabinski pursued the one goal he had in mind after joining the Navy: to become one of the elite Navy SEALs. He accomplished his goal in January of 1990, graduating with BUD/S Class 164.
He didn't know it at the time, but this was a decision that would lead him to complete nine overseas deployments and fifteen combat deployments in support of the Global War on Terrorism.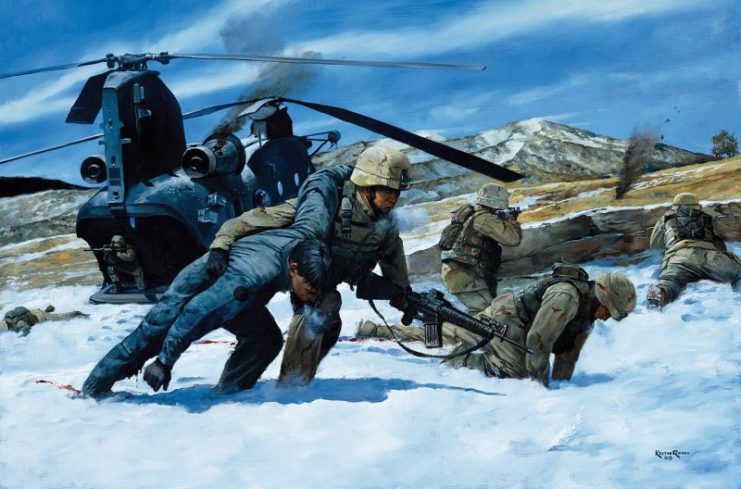 However, it was a controversial battle in the mountains of Afghanistan that would lead him to his place in military history.

In March of 2002, coalition forces launched Operation Anaconda which was designed to dislodge Taliban forces from the Shahi-Kot Valley of Afghanistan and destroy them. While the operation would ultimately accomplish its objectives, the path to victory was riddled with loss as well as acts of gallantry.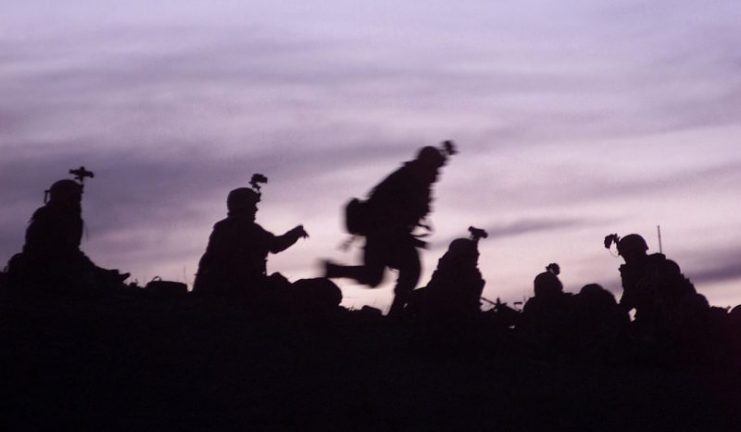 Tragedy at Takur Ghar
On March 4th, Senior Chief Slabinski was tasked with leading a team of special operatives to a snow-covered mountain. The orders were to insert and move to contact. At the point of insertion, the SEALs were greeted with a violent explosion of enemy fire and rockets.
The helicopter they were in sustained severe damage. When an RPG landed a direct hit, one of Slabinski's team members was ejected from the craft down to the snow-covered mountain below. The helicopter was able to make a hasty hard landing seven kilometers (just over four miles) away.
Despite the fact that the mountain was crawling with the enemy, Slabinski's first thoughts were to rescue his comrade. After organizing assets to render the assault, Slabinski and an Air Force combat controller who would also go on to earn the Medal of Honor called in fire where possible.
The team began maneuvers to rescue their friend.
Overwhelming Enemy Fire
Upon arrival, they were greeted with withering enemy fire from multiple directions.
Slabinski and a fellow team member instantly pressed the assault with little regard for their own safety. After clearing the first bunker, they then found themselves taking fire from a hardened position just 20 meters (21 yards) away.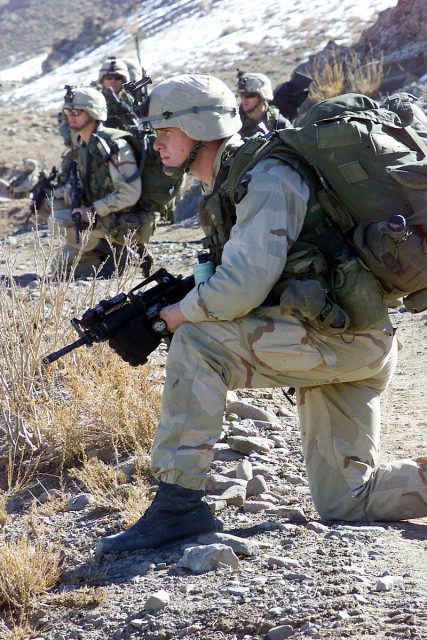 Again, with little regard for his own safety, Slabinski led his men in close quarters fighting until the overwhelming enemy fire, lack of support, and numerous casualties made the position untenable. Slabinski was faced with the difficult decision to disengage from contact.
As daylight arrived, enemy mortar fire began to find its mark on the team, and Slabinski was forced to move positions again. Personally carrying one wounded team member through deep snow, he continued to lead the fight and take care of his team.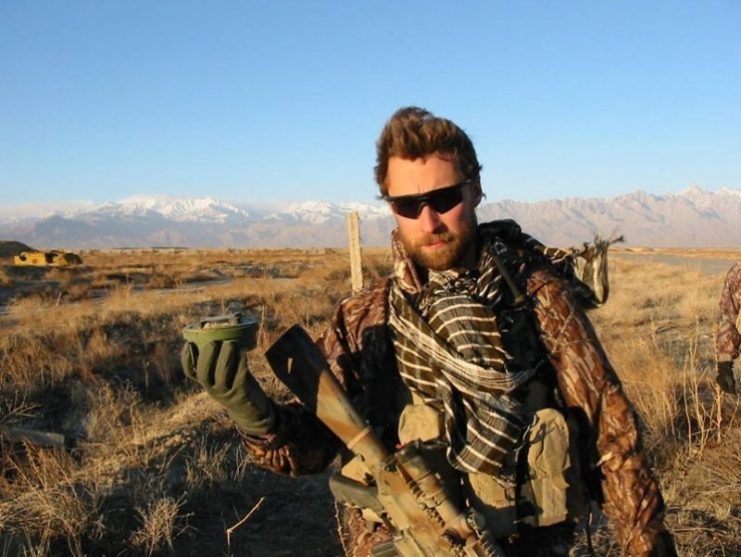 In all, it was for a total of 14 hours under devastating fire that Slabinski had to hold his team together.
The controversy surrounding the ill-fated battle would delay proper recognition not only for Slabinski but also for Air Force combat controller John Chapman, who would eventually be awarded the Medal of Honor.
Chapman was thought dead when the team withdrew, but later investigations revealed he had survived his initial wounds and continued the fight alone until he succumbed to his injuries.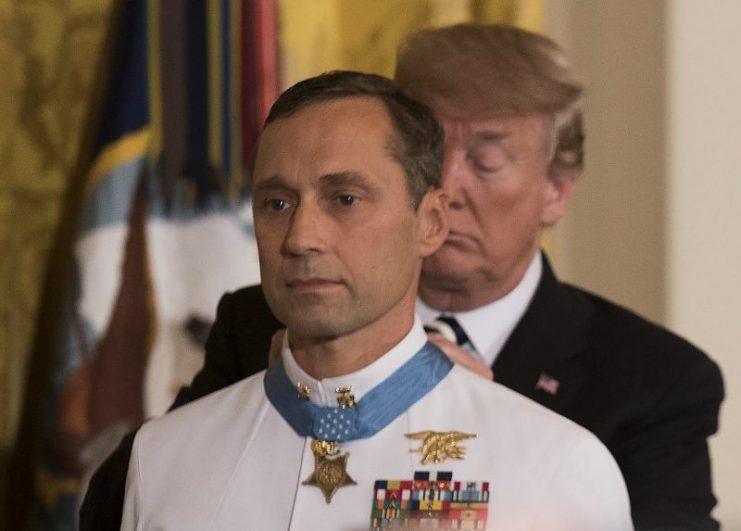 As more information came to light, it became clear that Slabinski had acted above and beyond the call of duty under the harshest of conditions.
Read another story from us: Mistaken for Dead, John Chapman Made a Gallant Lone Stand at the Battle of Takur Ghar
On May 24, 2018, Master Chief Special Warfare Operator (SEAL) Britt Slabinski would step into his rightful place in military history, even though such recognition was far from his mind that day. For Slabinski, the safe return of his entire team would have been his preference.
Nevertheless, on his darkest day, his gallantry shined through.