Given that melee weapons still played an important role on battlefields into the 19th century, the sword remained one of the primary weapons of the officer class.
By the time the First World War was fought, the types of rifles issued to enlisted troops on all sides were lethally accurate up to an effective range of over 1,600 feet or more – yet officers still carried only pistols or revolvers, which were only effective at far shorter ranges. Why was this?
The answer to that question goes back a few centuries to a time when firearms were a lot more primitive and temperamental, and swords were still seen as the primary weapon of choice.
While the weapons human beings have used in warfare throughout history have often evolved at a rapid pace, the tactics used to wield these weapons – and direct the men who wield them – have often been slow to catch up with the pace of the continually evolving technology.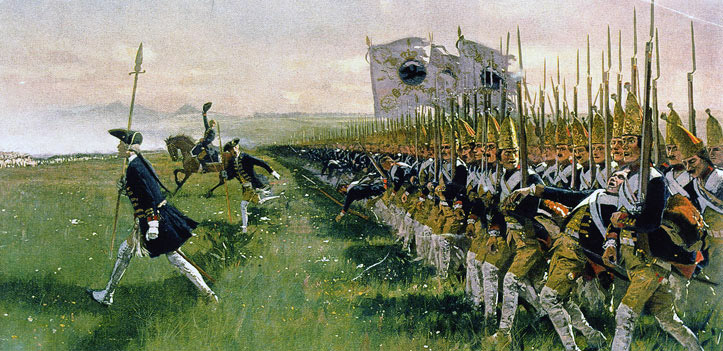 The case in point – that of military officers carrying only sidearms in an age of lethally-effective long-range rifles and machine guns – is a perfect example of tactics failing to keep pace with technological developments, and the stubbornness of old military traditions, even in the face of (lethal) impracticality.
Early Firearms in War
The use of sidearms by officers goes back to the earliest segments of the gunpowder era, as well as the era that preceded it. For most of human history (with a few notable exceptions, such as the meritocratic Mongol armies) officers have been drawn from the noble classes, and given their commands because of their family names, wealth, and hereditary titles.
As such, tradition and money were both huge factors when it came to the arms officers bore compared to those with which enlisted troops were issued. Early pistols were expensive to make, and thus only wealthy men could afford pistols for much of the early era of firearms.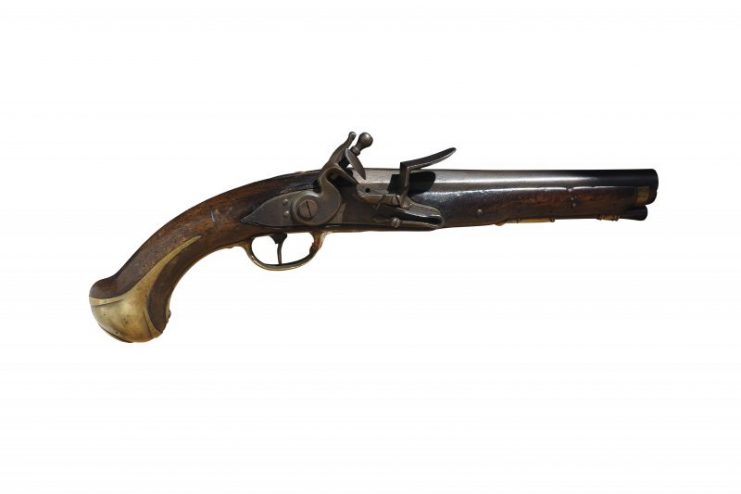 Also, even though firearms such as muskets and arquebuses were relatively effective weapons (more so in general than pistols) and so were issued to the rank and file, they were also somewhat impractical on earlier battlefields. The main problems with these early firearms were reliability and smoke.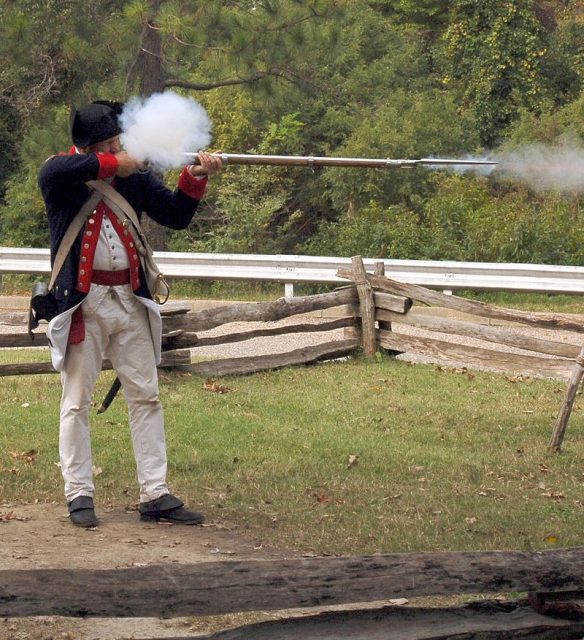 Even with the development of the flintlock mechanism, which greatly improved the reliability of muskets in wet weather, in heavy rain or particularly damp conditions even flintlock muskets could be rendered ineffective.
Then there was the issue of smoke. Black powder firearms produce a tremendous amount of smoke, and when many hundreds or thousands of troops were massed together on a battlefield, all firing muskets, the battlefield soon became enveloped in a cloud of smoke, which seriously hampered visibility – and the ability to locate and fire on faraway enemy troops.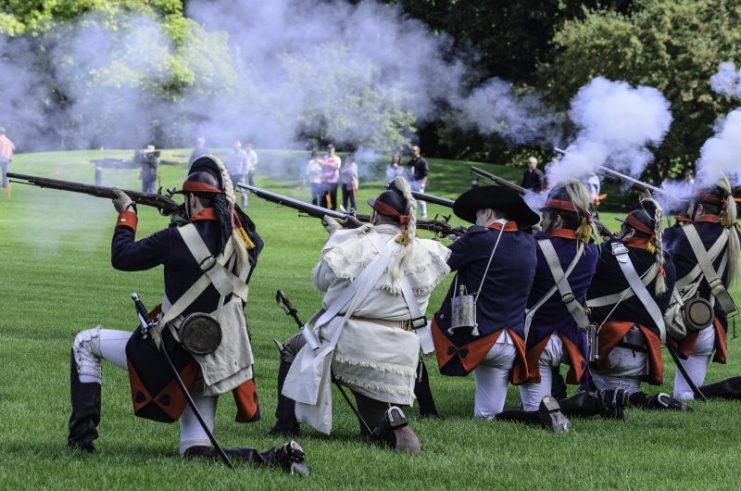 For this reason, close range weapons – from pikes to bayonets to swords – remained crucially important on the battlefield right up to the 18th century. While pikes were eventually completely replaced by bayonets as bayonet designs became more effective, swords were kept on as weapons to be used in battle by officers right up until the early 20th century (and are still worn ceremoniously by many officers today).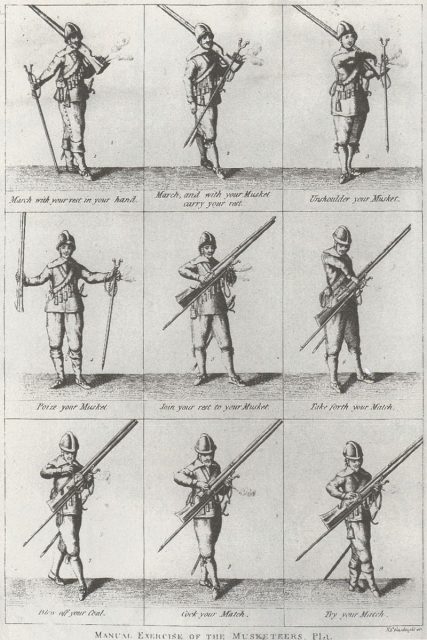 Weapons of Distinction
The fact that officers carried swords again goes back to the fact that for most of history, officers were drawn from the nobility. Swords have, for many centuries, been the weapons of wealthy warriors, from the late Dark Ages right up until the 18th and 19th centuries.
This was not merely a carry-over from the age of mounted knights in Europe. Instead, it seems to have been a concept that was almost universal across cultures; for example, in Japan only samurai were permitted to wear swords.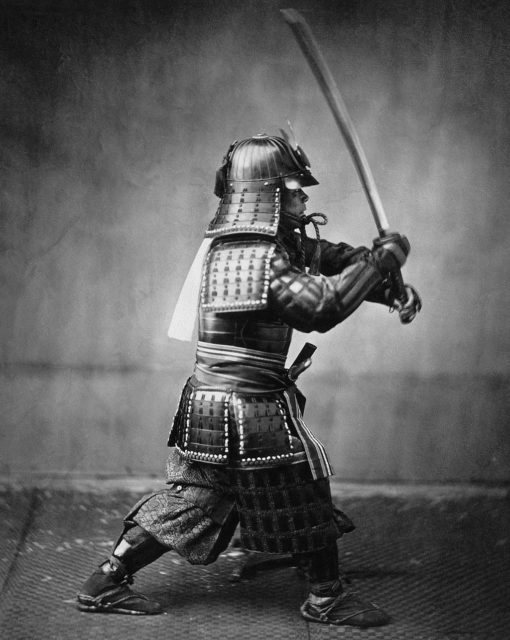 This was because swords were difficult and expensive to make, and many years of training were required to perfect the art of swordsmanship. Weapons such as spears were far easier and simpler to produce, and far easier to train conscripts to use fairly effectively in a short space of time. Thus, for a long time only men of the noble/officer class could afford to own and learn to use a sword.
Also, ranged weapons such as bows and crossbows, at least in Western Europe, were seen as unchivalrous. This was despite the fact that longbows, for example, were tremendously effective in battle, and required years of training by specialized troops. They were not used by knights, who saw such weapons as beneath them.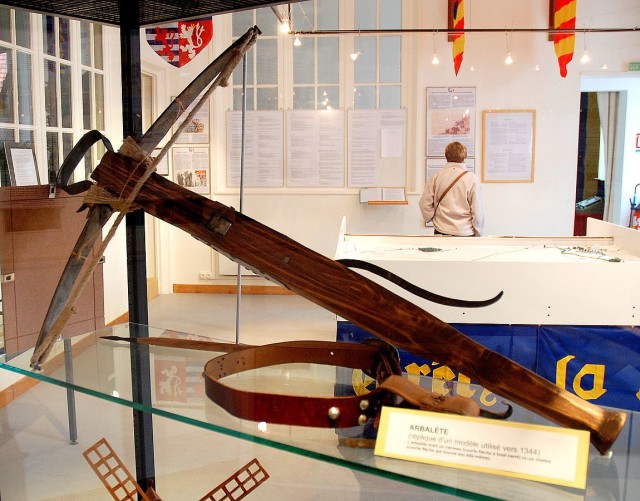 Thus, having a ranged weapon was something seen as the preserve of the enlisted soldier. These sentiments were carried over into the age of gunpowder, even as armor and the knight were rendered obsolete by the power of muskets.
Even in this era, though, battles were still often won or lost by bayonet charges or cavalry charges, owing to the slow reload process of muskets and the fact that they created so much smoke which greatly reduced visibility on the battlefield.
Given that melee weapons still played an important role on battlefields into the 19th century, the sword remained one of the primary weapons of the officer class. It held a symbolic weight too, imbuing the man who carried it with an aura of power.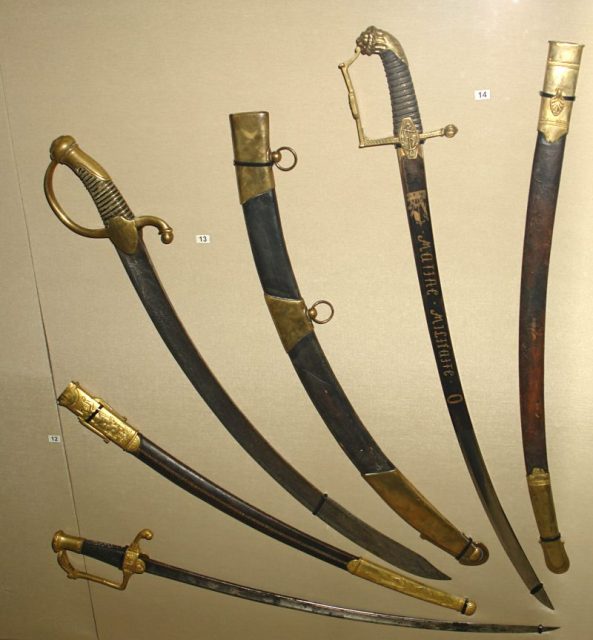 A Marriage of Practicality and Authority
Of course, with the development of the flintlock mechanism and the evolution of firearms, pistols evolved from the extremely expensive, impractical and unreliable items they had once been. For a man who carried a sword in one hand, a pistol, which could simultaneously be fired from the other hand, was a sensible choice if fighting got to within close ranges, which it often did.
Furthermore, for much of history, officers were mounted men, even when they commanded infantry units. Firing a pistol from horseback is much easier than firing a rifle.
Then, over the past few centuries, there has been another issue which necessitated officers carrying pistols or revolvers rather than muskets or rifles: the issue of discipline.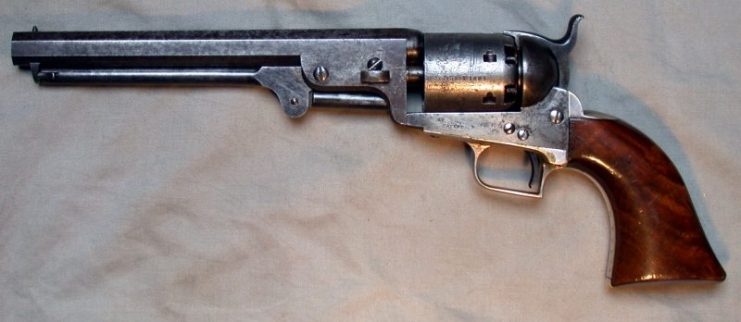 When the discipline of one's troops could mean the difference between winning the battle or being overrun by the enemy, an officer's pistol was a potent reminder of the extent of his authority. In dire circumstances, officers could keep their troops in formation by threatening to shoot them if they broke ranks.
Revolvers, which were first developed in the early 19th century, proved to be excellent motivators for discipline. When an officer had a weapon in his hand that could fire six or more shots without reloading in between, and he was threatening to shoot you and your comrades if you turned tail and ran – suddenly, fleeing from the battlefield began to seem like a far less attractive option.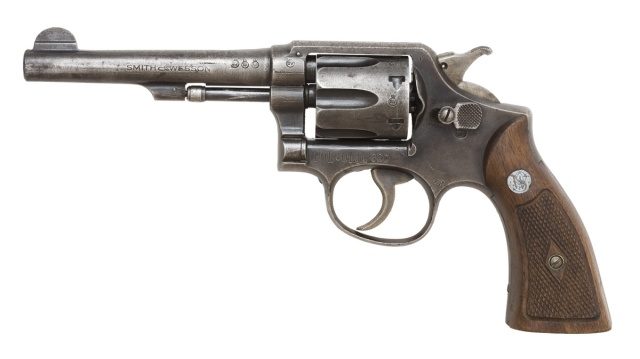 Rapid Changes and a Lingering Tradition
The invention of (and then widespread use of) rifling in muskets (to make rifles), cartridge style bullets, and finally smokeless gunpowder, changed battlefields drastically, especially toward the end of the 19th century.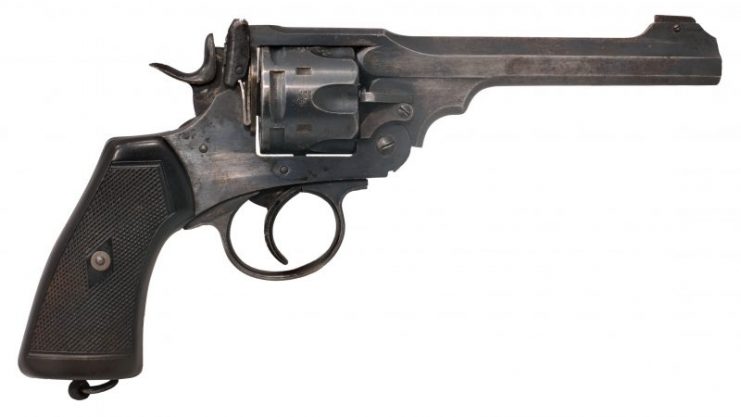 Suddenly, rifles were readily available that could fire up to 15 rounds a minute, were lethally effective up to ranges of 500 yards and beyond, were cheap to mass produce, and didn't cover the battlefield in a fog of impenetrable smoke. Also, machine guns which would spit out hundreds of rounds per minute were invented.
The first major wars in which such weapons were widely used – the Spanish-American War of 1898 and the South African War of 1899-1902 – saw massive casualties on the battlefields, as outdated tactics met these modern weapons.
Read another story from us: The Iconic Luger versus the Iconic Colt 1911
Despite these changes, the tradition of officers carrying pistols and swords continued well into the First World War. Even with pistols and revolvers being ineffective at long ranges, they were still useful during close fighting in trenches and for maintaining discipline.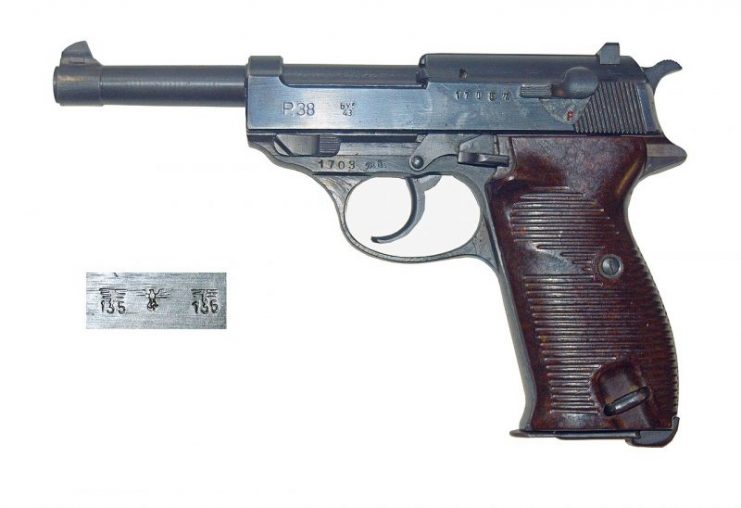 Swords finally ceased to be used by officers during WWI, and this age-old tradition finally died, except for ceremonial purposes. Pistols and revolvers have not followed suit, however, and remain the official sidearm for officers of various branches of the world's militaries.