Looking back through history it is rare to find a single person who was responsible for a major shift in thought. It is rarer to find one who operated not as a politician, or general, but as a tradesman. One such is Joshua Humphreys, and his fantastic ship designs, who clearly had a powerful impact on the United States Navy during the War of 1812.
On June 17, 1751, Humphreys was born into a well-established Pennsylvania family, the grandson of William Penn's personal physician. He lived in the family home outside Philadelphia. His family was well connected in Quaker society, which dominated much of Pennsylvania's establishment. Undoubtedly, this helped him get a position as an apprentice shipwright in Philadelphia, which, at the time, was a center of commerce and construction.
While little is known about his early life as a shipwright, it is clear that he was a natural builder and designer. He probably began his apprenticeship in 1765, at the age of 14. By the 1770s at the end of his indenture (period required to serve as an apprentice) his master died, and he took over the yard. With the outbreak of the American Revolution in 1775, the Wharton Humphreys yard was well established and ready to produce warships for the Continental Navy.
His first commission was the frigate Randolph, with 32 guns. The Continental Navy was in desperate need of bigger ships. It relied on converted merchants, which were often too small to stand against their larger Royal Navy adversaries.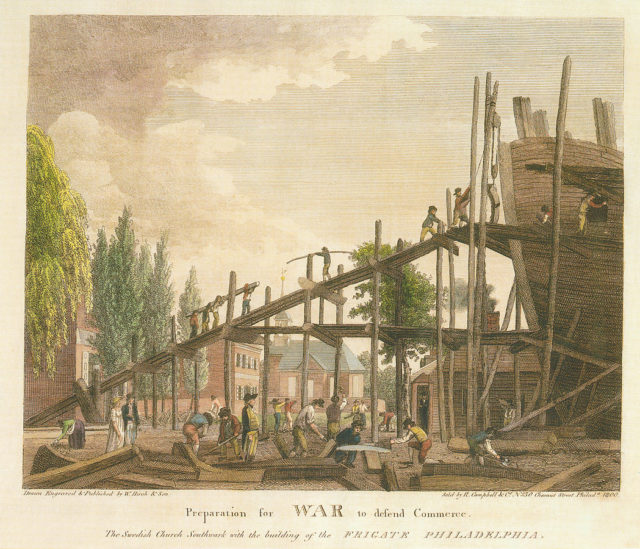 After construction had begun on Randolph, Humphreys was ordered to start refitting Andrew Doria, a merchant brig moored at his yard. The Continental Congress authorized her purchase in October 1775. She was finally launched as a warship in November 1776, along with Cabot, another merchant brig refitted by the Wharton Humphreys yard.
After the Revolutionary War, the Continental Navy was disbanded, and Humphreys was no longer needed to produce warships. However, with commerce resuming, and many merchant ships having been lost in the war, Humphreys' business boomed. He continued to produce merchant craft until 1794 when the United States Congress called for the creation of a new Navy.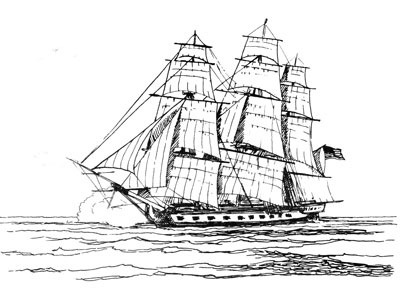 With Humphreys as an adviser and chief designer, they began creating a new class of warship. Humphreys argued they could create a mid-range ship, somewhere between a frigate, usually 28-44 guns, and a ship of the line, 50-100 guns. He believed if they built their ships heavier, larger, and stronger than the Europeans, it would give them the edge they needed in any future wars. They opted for six ships of a class sometimes called the "super frigates" of the United States Navy. These were:
USS Constitution (44 guns, launched 1797)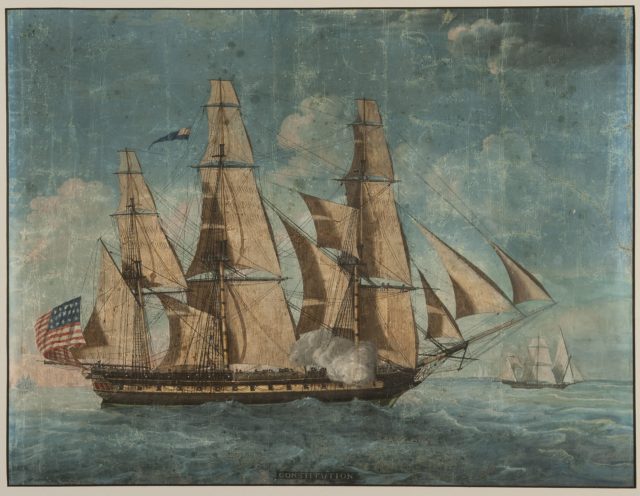 USS United States (44 guns, launched 1797)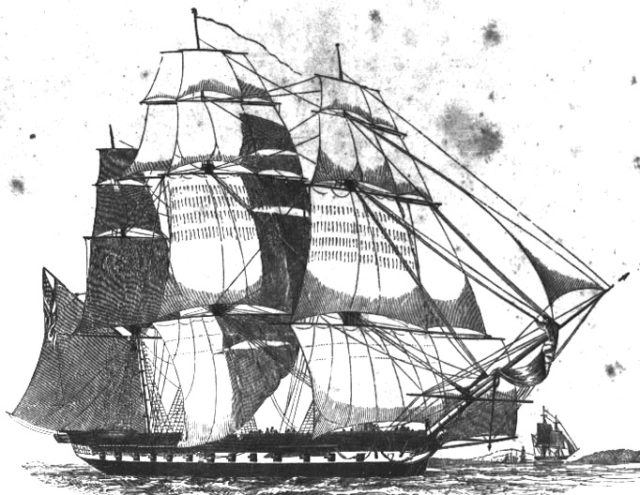 USS Constellation (38 guns, launched 1797)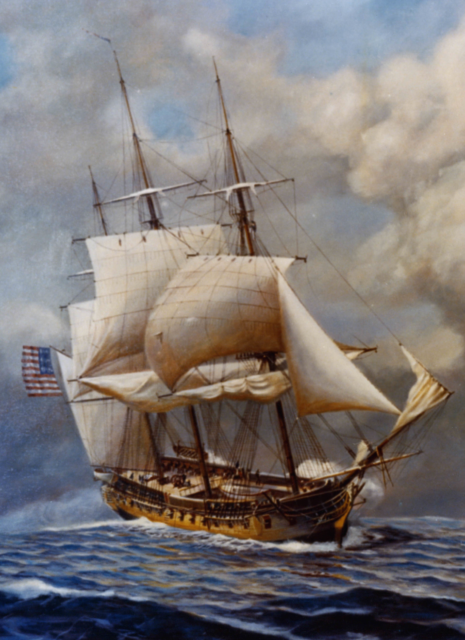 USS Chesapeake (38 guns, launched 1799)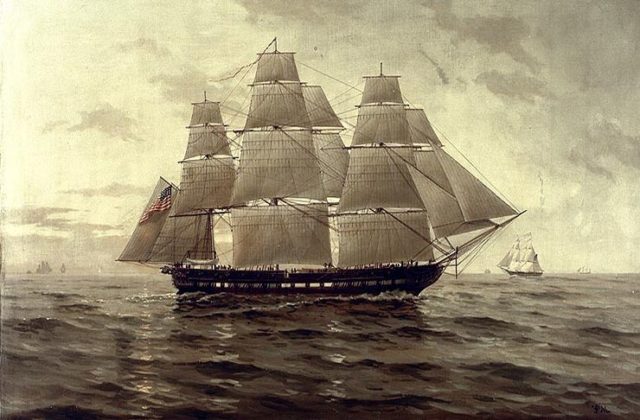 USS Congress (38 Guns, launched 1799)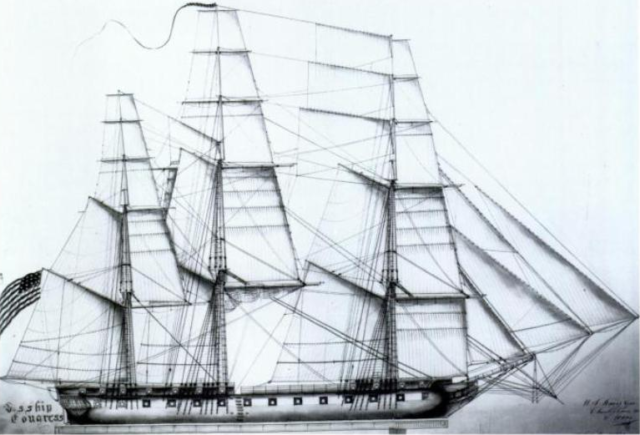 USS President (44 guns, launched 1800)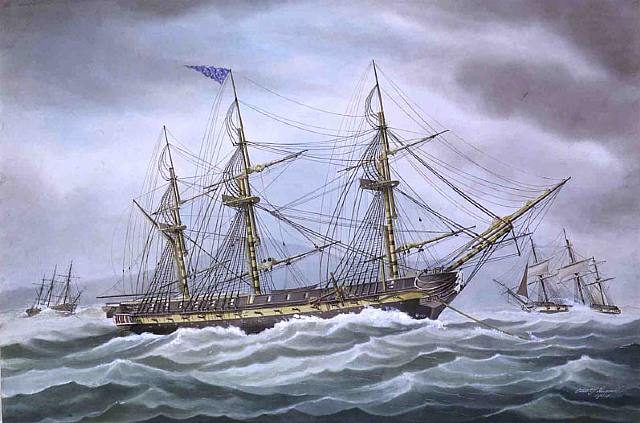 While these ships were all built at different yards, the molds and designs all came from Humphreys in Philadelphia and represented a major advancement in ship construction.
Most warships are built for a trio of characteristics: speed, hull strength, and armament.
For a fast ship, with powerful cannons, a thick hull would need to be abandoned making the ship weaker. Or a heavier hull and many cannons would produce a slow ship. It was rare armament was ever sacrificed, as it could make the biggest difference in combat.
Humphreys' designs used a layered hull, with two white oak planks (a traditional shipbuilding wood) sandwiched over live oak planking and frames. This gave the hull a solid, almost cannon-proof strength.
Of course, this added weight, and Humphreys counteracted the loss in speed by making his ships longer and thinner than most other frigates. Typically this would mean the ship would bend or bow in the middle, weakening it and causing it to lose speed. Humphreys used diagonal supports to make the hulls stiffer, allowing them to be longer, narrower, and heavier, but faster than any ship of similar size.
The Constitution outran 5 Royal Navy ships in 1812. Constitution is also known for having had cannon balls, fired at almost point blank range, roll down her hull, rather than penetrate. These radical new designs proved incredibly successful, and Constitution is still afloat today.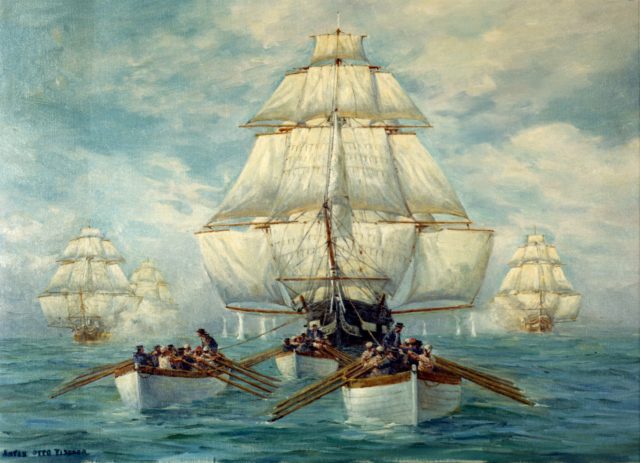 Humphreys lost favor after angering members of Congress in the early 1800s. However, his son, Samuel, took over his Philadelphia yard and kept their family name active in the shipbuilding world for decades. Joshua Humphreys passed away on January 12, 1838.