With a range of over 3,000 km (1,900 miles), a de Havilland Mosquito could fly from London to Warsaw and back.
Are you tired of traffic jams? Or would you simply like to fly away from the mundanities of everyday life? It couldn't be simpler with your very own de Havilland Mosquito! And by chance, one is on sale.
This is a legendary aircraft, so the price is epic too: 7,250,000 USD. Although it's got a large price tag, one simply can't measure the historical value of this aircraft in any currency.
The Wooden Wonder, or just "Mossie" to her lovers, is one of the most unusual planes of World War II. It's fast, light, multi-role, and sexy. In 1941, it was the fastest operational plane in the sky.
Manufactured to be a fighter, fighter-bomber, night fighter, bomber, or a reconnaissance aircraft, it was made mainly from wood. This innovative approach to its frame resulted in one of the most successful designs of the war and earned it the nickname of the "Wooden Wonder."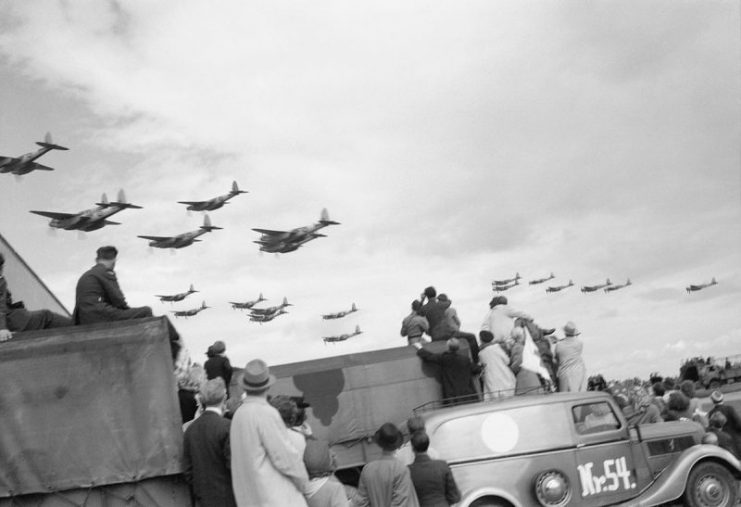 The Mosquito was introduced too late to take part in the Battle of Britain as its first sortie occurred on 20 September 1941. Next year, in May, Mossie scored its first "probable."
From that point, its career went smoothly. By the end of 1942, The Mossie became operational and appreciated. As the number of these planes increased, air superiority over Europe began to fall into Allied hands.
Until the end of the war, pilots of Mosquitos shot down over 600 enemy aircraft over Great Britain and served gallantly all over the skies of Western Europe and the Far East.
They were very active during D-Day in June 1944 and invaluable up until Germany's surrender in May 1945. Some were license-built in Canada and Australia. Production in Britain didn't stop until 1950.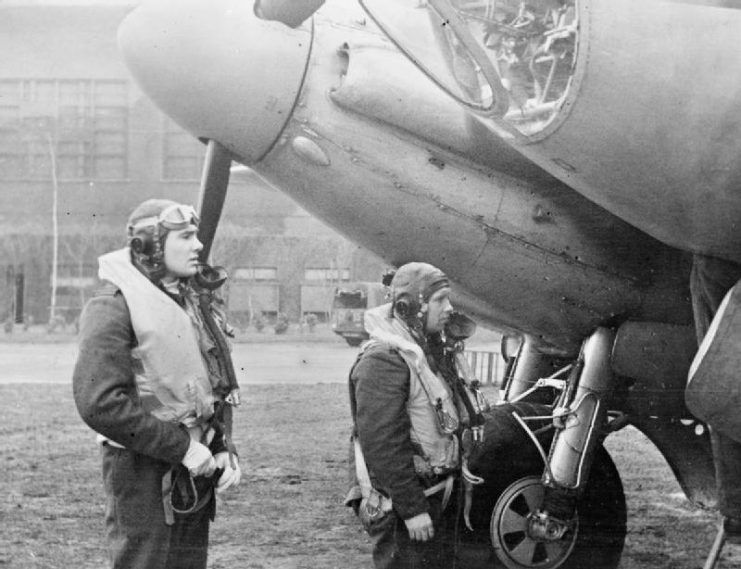 It was an excellent machine for the purposes of being both a night-fighter and a day-fighter. Unexpectedly, it could carry more bombs than was initially planned. As a result, the Mark VI became a very efficient fighter-bomber as well.
A Mosquito could easily accommodate four 500 lb bombs (being four lots of 226kg bombs) as well as fully-loaded cannons and machine-guns. A later version, the Mark IX, was able to carry double the weight of bomb load.
https://www.youtube.com/watch?v=uBuBn65v3CE
With a range of over 3,000 km (1,900 miles), a de Havilland Mosquito could fly from London to Warsaw and back, or from Los Angeles to Chicago with a little reserve.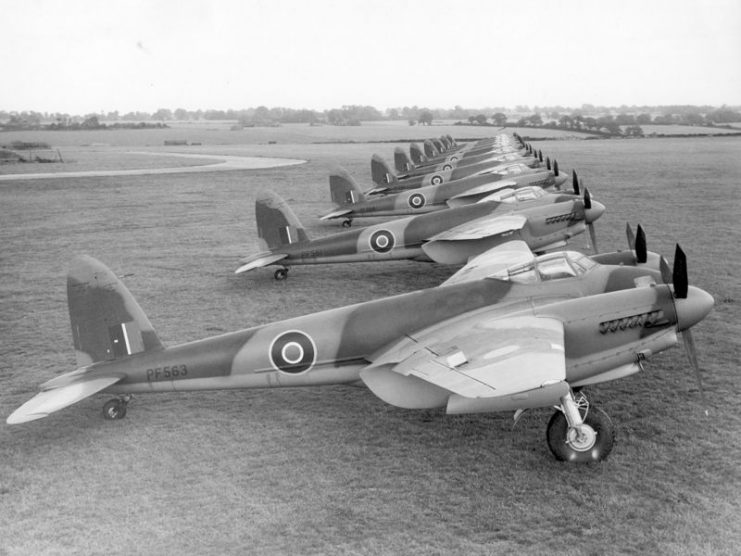 During the war, almost 8,000 were built. In 2019, there are around only 30 existing examples of this extraordinary piece of aviation. And one of them is looking for a new owner.
Mosquito Aircraft Restoration Limited offers this once in a lifetime opportunity to own a part-restored "Mossie."
This company has already presented the world with three airworthy Mosquitos in the past, in partnership with AVspecs from New Zealand.
The one they are offering now is close to completion.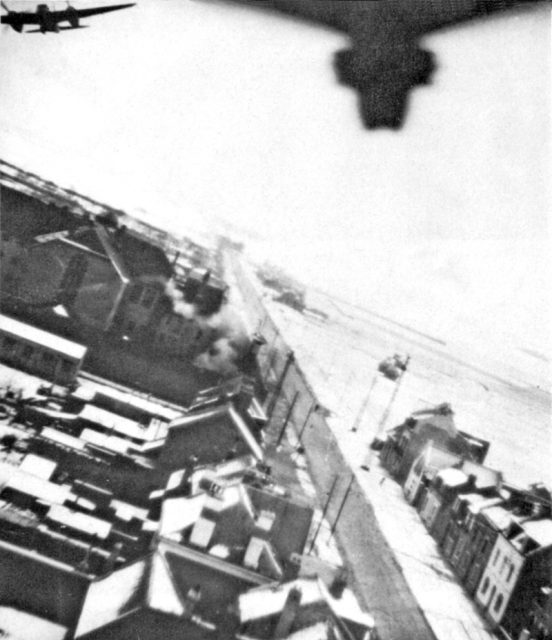 One of the most daring missions where Mossies were used was Operation Jericho in 1944. This was a low-level bomb raid with the aim of destroying the prison's walls and guards quarters to give the prisoners a chance to escape.
Out of over 700 prisoners, mainly French resistance, 102 were killed and another 75 were wounded, but 258 escaped. Unfortunately, the majority of them were later recaptured.
Another brave mission was a raid on Berlin, which proved Hermann Göring wrong when he claimed that such a mission was impossible. Ironically, it happened in 1943, on the 10th anniversary of Hitler's seizure of power.
Also worthy of note is a spectacular low-level raid where Mosquitos bombarded the Gestapo HQ at Copenhagen in occupied Denmark.
Are you interested in owning your very own Mosquito? You can contact the seller here. If you've got a spare 7 million dollars, you can own a great piece of history.
More photos of de Havilland Mosquito: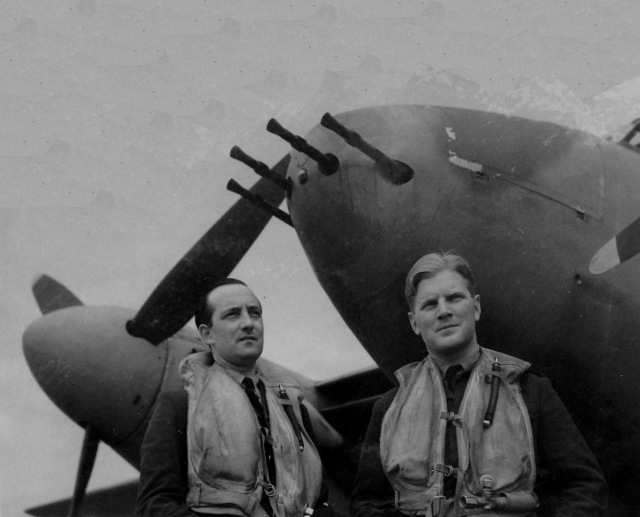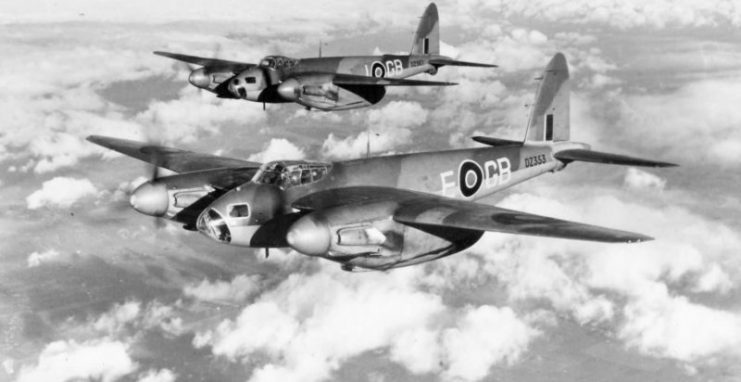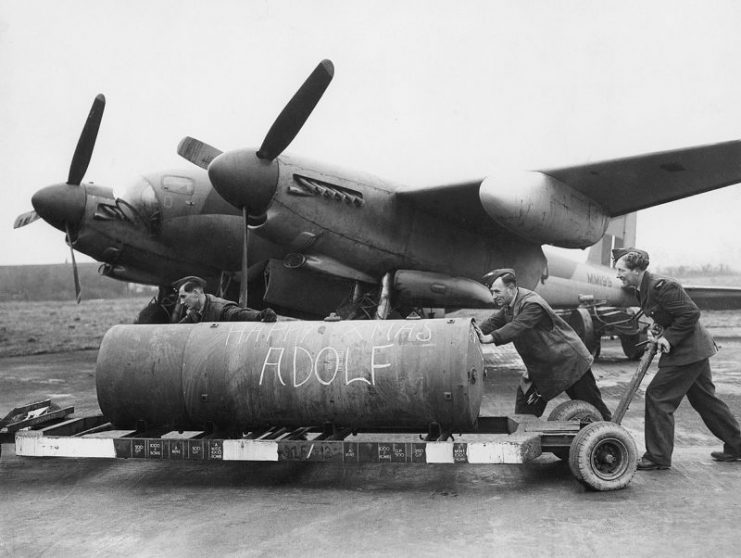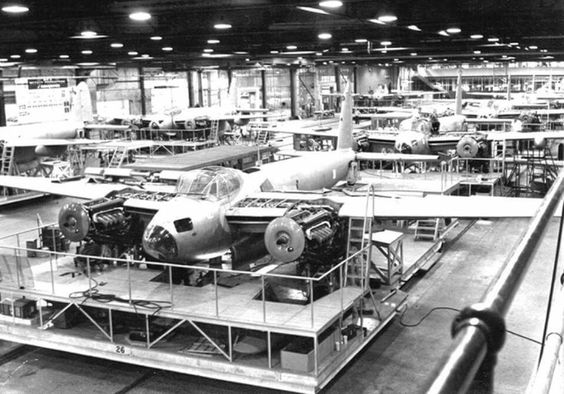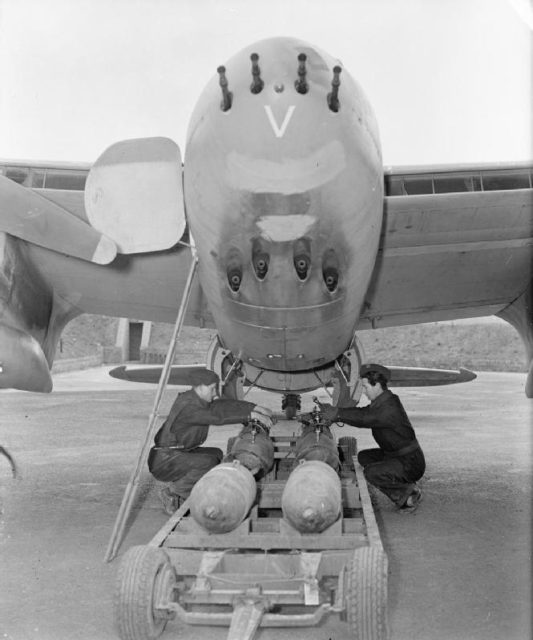 Read another story from us: 34 Pictures of the Best Warbird of WWII – De Havilland Mosquito