On June 25th, President Trump awarded the Medal of Honor to an almost forgotten American hero. This was Garlin Murl Conner, whose heroism had unfortunately faded with the passage of time. Luckily for the American public, the mechanisms exist for a soldiers' files and story to be reviewed and corrected when an oversight has been committed.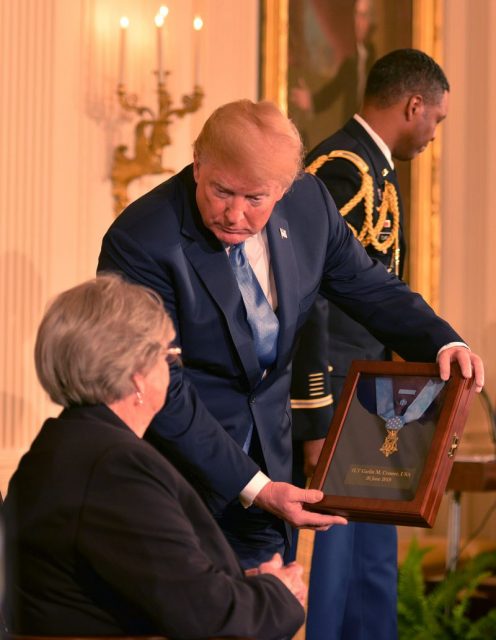 In a way, the awarding of the Medal of Honor to Lieutenant Conner comes at just the perfect time: though it was a shame that he did not receive America's highest military honor in his lifetime (he passed in 1998), the award reminds us today of the heroes of a generation that is passing into history. There can be no better reminder of the sacrifice of the "Greatest Generation" than the stories of its heroes.
Lieutenant Garlin's bravery was not unrecognized at the time: he had received three Purple Hearts for seven wounds in action, the Bronze Star, four Silver Stars , the French Croix de Guerre, and the Distinguished Service Cross (or "DSC",which this year was upgraded to the Medal of Honor). Though it is vain to compare the heroism of such men, these citations put him second only to another little known soldier from WWII, Lieutenant Colonel Matt Urban, in terms of citations, and the famed Texan Audie L. Murphy.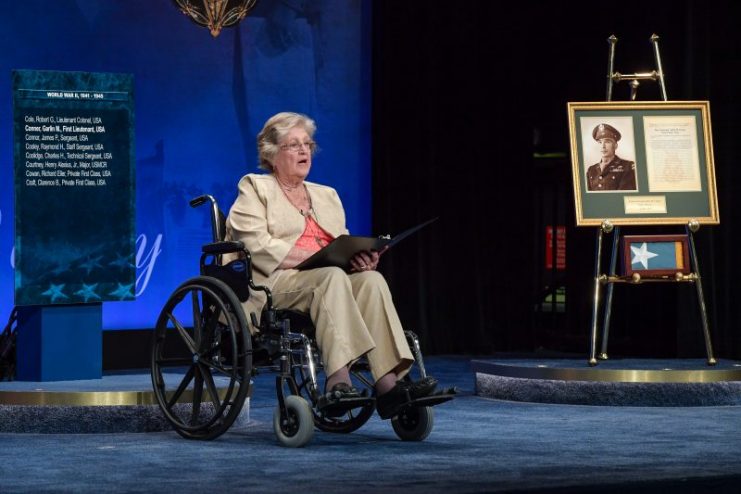 In some ways, Garlin Conner's story is similar to Murphy's. They were both rather small men: Conner stood only 5'6" and weighed perhaps 130 pounds soaking wet and Murphy was 5'5". Both were country boys from a rough Depression background: Conner was a Kentuckian and Murphy a Texan. Both were of Irish descent.
Both came from extremely large families: Conner had ten brothers and sisters and Murphy eleven. They both fought in one of the most illustrious units in American military history, the Third Infantry Division, which fought from Africa to Italy to southern France and then to Germany itself.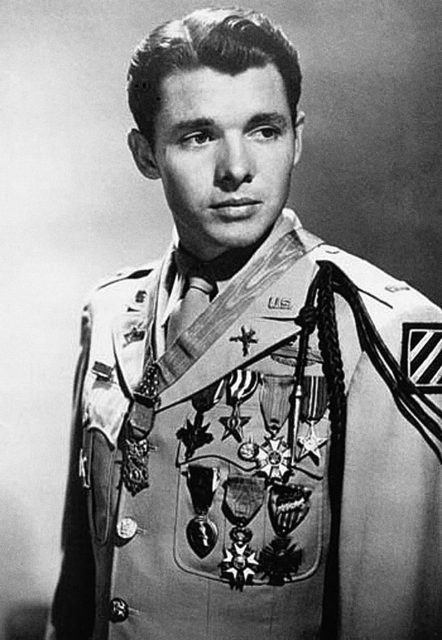 Garlin and the Third Division arrived in Africa in November 1942. Conner was awarded his first Silver Star for actions taken during the African Campaign. Then Sergeant Conner left his covered position to make contact with a group of men cut-off by a German counter-attack. These were not men under Conner's direct command – he was the company communications sergeant. He moved into the cut-off position, rallied the troops, gave first aid and stayed with them until finally relieved.
His second Silver Star was awarded during the Anzio Campaign in Italy in the first month of 1944. His unit had been held up by a strong enemy position in a fortified house. Previous attacks on the house had failed. Conner took four men with him: a bazooka team and two men equipped with rifle grenades.
Between Conner and the German position were fifty yards of open ground. He and his men charged across half of it, and laid down such heavy fire that one heavy machine gun and two other positions were destroyed. The crew of another German machine gun retreated in panic.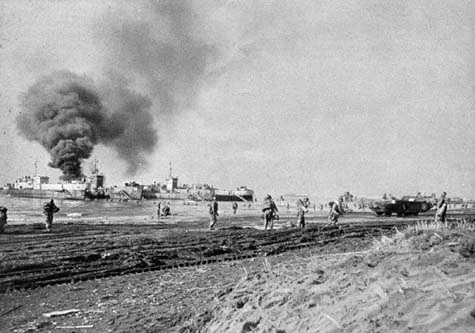 In southern France in the early fall of 1944, he received his 3rd Silver Star for leading an assault on a heavily defended road junction. He crawled alone for over two hundred fifty yards under fire until he discovered a way around the German position. He then led his troops through to this position and overran it, killing three Germans, capturing seven and routing the rest.
His fourth Silver Star was awarded in February 1945 in France by the German border. By this time a First Lieutenant, Conner took command of a shattered rifle company, and led it under fire into a hand to hand assault on a German position. Twelve of the enemy were killed and seventy -five captured, allowing the Americans to also capture a nearby town.
Lieutenant Conner was awarded the Distinguished Service Cross that same month, for at the end of January, he had led an action with such disregard of personal safety that those who witnessed it still could not believe it had happened after it was over.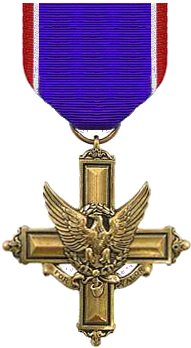 As was mentioned at the beginning of this article, Conner's DSC was upgraded to the Medal of Honor this year.
He volunteered for one of the most dangerous jobs in the military – forward artillery spotter. He would be out in front of friendly lines, looking for the enemy and calling in and directing artillery fire on them. Artillery spotters were prime targets. Nonetheless, Conner volunteered. He had been wounded shortly before and left the hospital without authorization to re-join his unit.
So on January 24th 1945, Garlin Conner walked into history across four hundred yards of ground under intense German artillery fire. Spooling telephone wire behind him, Conner finally landed in a very shallow ditch to call in fire on an approaching German column of six armored vehicles, among them the dreaded Mark VI Tiger tanks. Behind the armored spearhead were an estimated six hundred German troops. The Germans were making a concerted effort to overrun Conner's entire 3rd Battalion.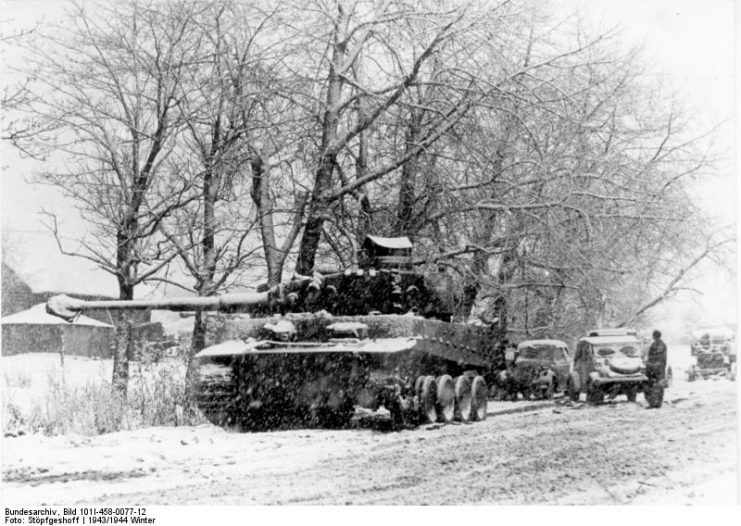 Facing them thirty yards ahead of the nearest friendly company, Garlin Conner called in artillery fire on the Germans from a ditch one foot deep. Lying flat with his eyes just above the edge of the ditch, Conner called in round after round on the Germans, who sometimes came within five yards of his position. He did this for three hours.
Towards the end of this time, it appeared that the Germans had collected themselves for one last intense push at the enemy. Realizing this, Conner called artillery in on his own position. "Fire on me!", he yelled.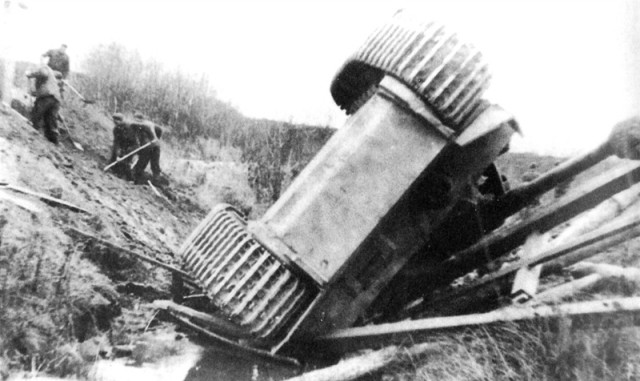 American shells landed with five yards of Conner's position and wounded a man who had joined him to help him call in rounds (this man was also cited for bravery). This barrage lasted for what seemed ages, but finally broke the German attack.
When it was finished, fifty Germans lay dead around Conner's position, and another hundred lay wounded. He had prevented the Germans from breaking through to run riot behind American lines, saving untold lives.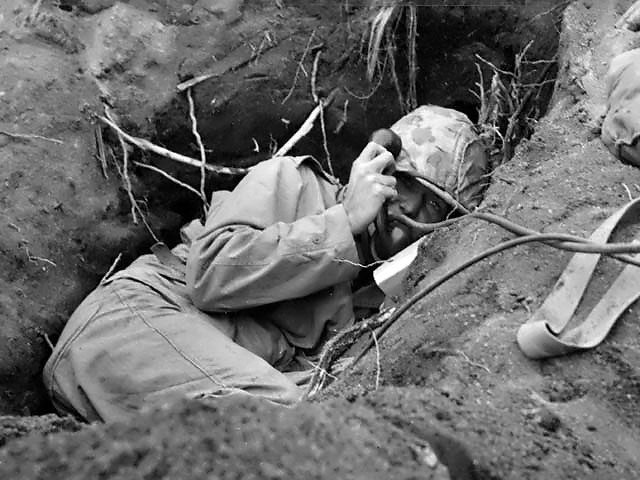 For reasons still unknown, his actions at the time were only recommended for the DSC. In the last two years of his life and after his death, Conner's wife Pauline, his family and some of his comrades campaigned to have his award upgraded to the Medal of Honor.
They compared Conner's actions to those of Audie Murphy, who held off a similarly sized German column single-handedly just two days after Conner's action. In 2014, the appeal was rejected by a federal judge for bureaucratic reasons. However, an appeal was approved and the Army's Board for Correction of Military Records approved the MOH on Conner's behalf.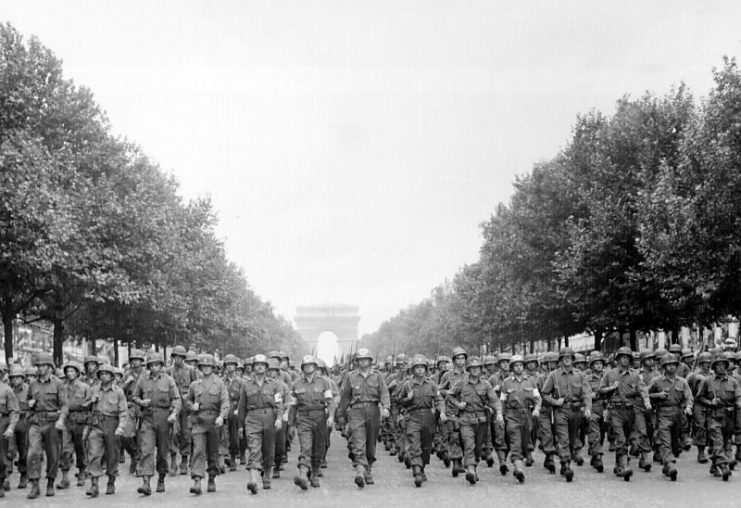 Returning home to a parade in his honor, Conner was sighted by a young woman who didn't believe that such a short and slight man could have done all of the things they said he did. Surely that man had to be built like superman. That woman married Garlin Conner five months later, and they stayed that way until Conner's death over fifty years later.