The Medal of Honor is America's greatest military award for acts of valor. Nineteen people have received it twice. However, one man was about to get a third until the government put a stop to it.
Daniel Joseph "Dan" Daly was born on November 11, 1873, in Glen Cove, New York. To earn extra money, and perhaps because he stood 5-feet 6-inches tall and weighed only 132 pounds, he became an amateur boxer.
When the Spanish-American War broke out in 1898, he turned in his gloves to join the Marine Corps the following year. He was still in training, however, when the war ended.
In 1900 Daly was posted to China to deal with the "Boxers" or the Society of the Righteous and Harmonious Fists – and they were hopping mad. China was being torn apart and plundered by foreign countries, and they had had enough.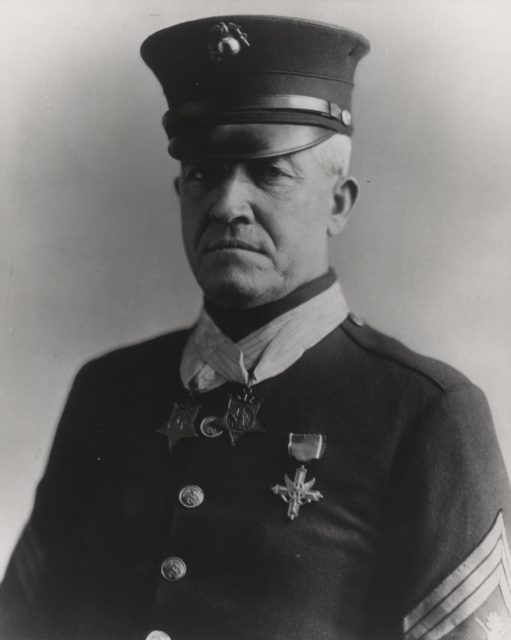 The Boxers had a motto "Support the Ching (China's ruling dynasty), destroy the foreigner!" All of them. Christian missionaries, Chinese converts, and those who did business with foreigners were the first targets.
The Legation Quarter in Beijing was next – a walled compound that housed all the foreign embassies and trade legations. The Boxers attacked it on June 20, vowing to slaughter all the foreigners inside – including some 2,800 Chinese Christian refugees.
Daly was on guard duty when the attack came. Americans, British, French, Germans, Russians, and Japanese focused on defending their section of the wall until disaster hit. On June 30, the Germans were pushed back – allowing the Boxers to move closer to the American compound.
At 2 AM on July 3, US Captain John T. Meyers led an assault on the Boxer position with a group of British, Russian, and American troops. It worked because they caught the Boxers sleeping. Those who were not killed were pushed back behind the wall.
Events were becoming desperate by August 14, so Captain Newt Hall of the 1st Regiment Marines and Daly scoped out the area around the US compound. They needed supplies to reinforce their position, but someone had to stay and guard their pulverized section of the wall while that was being undertaken.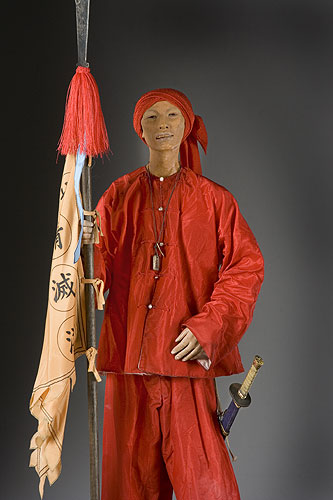 "I can't leave you here alone," Hall said, as all Daly had was a bolt-action rifle and bayonet (although others claim he had a Colt–Browning M1895 machine gun). Daly just smiled, "See you in the morning, captain."
Night fell, and the Boxers flexed their muscles. Only one American defender!? A piece of cake! Or so they thought.
When reinforcements arrived the next morning, they had to walk over about 200 dead Boxers. Some dispute this number, others suggest it was proof that Daly had a machine gun. Most of the Boxers were poor, emaciated peasants who had no guns.
Whatever the case, Daly had his first Medal of Honor. Haiti was next.
American and German businesses had been vying for control over the Island's resources. As with China, the peasants (Cacos) were fed up, resulting in six presidents between 1911 and 1915. America, too, was fed up, which was why they landed Marines in January 1914.
Despite this, the US occupation of Haiti officially began on July 28, 1915. By then, Daly was a senior noncommissioned officer whose job was to hunt down the pesky Cacos and let them know who the boss was. The Cacos were equally unhappy about the Americans and were not shy about expressing their feelings.
Some 400 of them attacked Daly's unit of 35 men while they were crossing a river on the evening of October 24. The Marines retreated to a more defensible position, but they had lost several horses and a mule. The latter was particularly devastating because it had carried their only machine gun. Without it, they were as good as dead.
Daly, with bullets whizzing past, repeatedly plunged into the river, desperately looking for the machine gun in the dark. Incredibly, he found it, and when the shooting stopped, he returned to his men. The next morning, the Marines fanned out and gunned down the Cacos.
Daly had his second Medal of Honor. Europe was next on his list.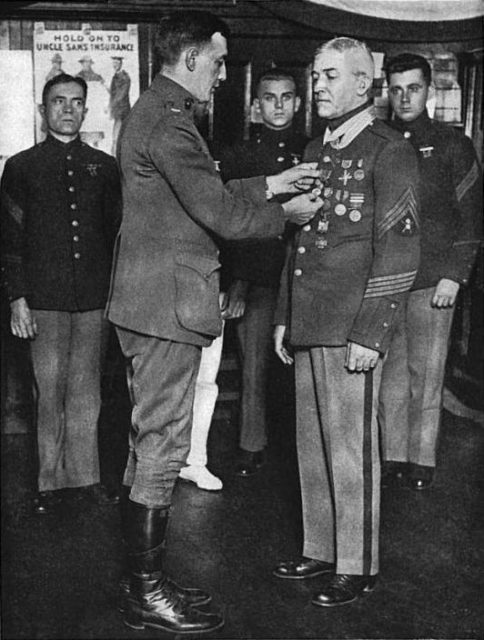 As the First Sergeant of the 73rd Machine Gun Company of the 3rd Battalion 6th Marines, Daly got to work.
The German Spring Offensive near France's Marne River began on June 1, 1918 – launching the Battle of Belleau Wood.
On June 5, Daly risked his life by putting out a burning ammunition dump at Lucy-le-Bocage. Two days later, he visited all his machine gun positions to cheer his men on despite heavy continued enemy fire. It was on June 10, however, that he truly shone.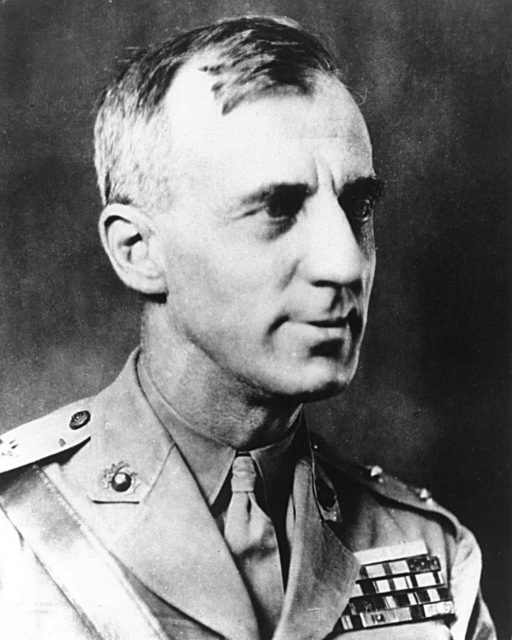 He single-handedly attacked and captured a German machine gun nest with an automatic pistol and grenades. When the Germans attacked at Bouresches, Daly rescued six wounded Marines who were pinned down by heavy fire. The fighting had been going on for hours, and the Americans were exhausted.
To rally his men for yet another attack, Daly rose up in full view of the enemy and yelled, "Come on, you sons of bitches. Do you want to live forever!?" Then he attacked. He was hurt on June 21 but insisted on joining two more battles.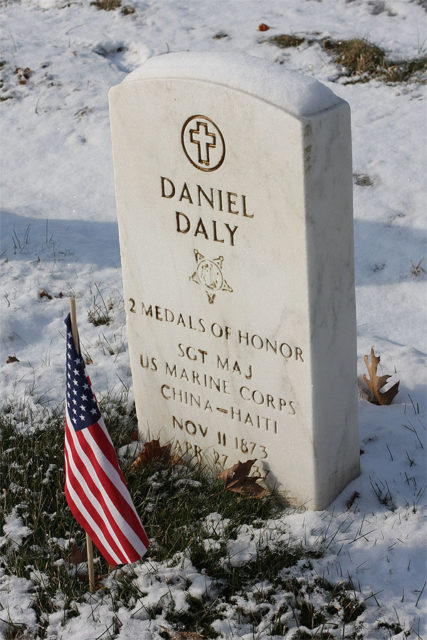 They wanted to give him a third Medal of Honor, but the top brass thought that was going too far. They gave him a Navy Cross, instead.
Of all Daly's awards, citations, and medals, perhaps the greatest one he received came from Marine Corps Major General Smedley Darlington Butler – the most decorated Marine in American history.
When asked about Daly, Butler said that he was, "The fightin'est Marine I ever knew!"