While no Blackbird was ever shot down by enemy action, that didn't mean that nobody tried to achieve this.
While the Lockheed Martin SR-71 Blackbird, flown by the United States Air Force from 1964, was officially retired in 1990 (albeit with a brief return to service from 1995-1998), it established the record for the fastest "air-breathing manned aircraft" in the world back in 1976 and to this day, that record has never been broken.
The Blackbird – as the SR-71 came to be known, due to its entirely matte black exterior – was able to travel at an astonishing 2,199.65 mph (3,540 km/h), and could reach an altitude of 85,000 feet. The Blackbird was thus theoretically able to outrun any enemy aircraft on earth, as well as being able to outrun any SAM (surface-to-air missile) fired at it.
During the entire course of its operational history, no Blackbird was ever lost to enemy action.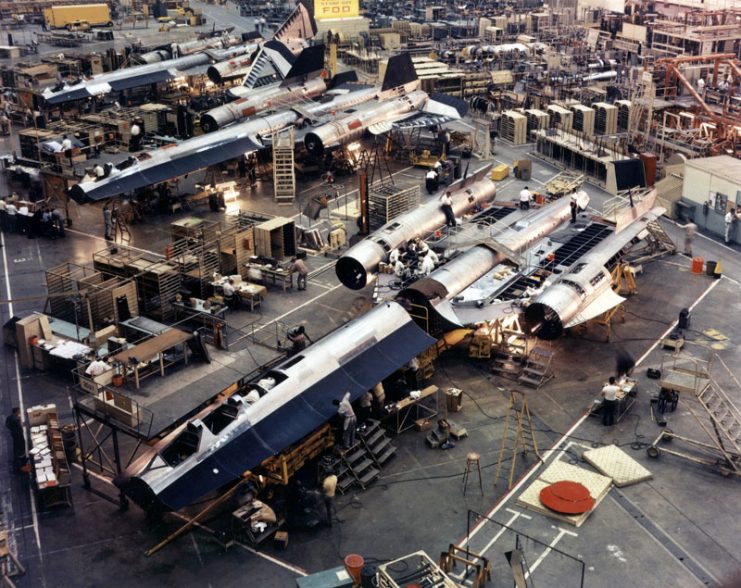 What is quite amazing about the SR-71 Blackbird is just how incredibly advanced the technology used in its design was for its time.
Design started on the Blackbird in 1958 – a mere thirteen years after the end of WWII – after the CIA approached Lockheed to design and build a spy plane that would be as close to undetectable as possible, and able to replace (and significantly outperform) the Lockheed U-2 spy planes that were used at the time.
After a few years of design and development, the first SR-71 was flown on 22 December 1964.
As a strategic reconnaissance aircraft, stealth and speed were vital to the Blackbird's design, and it excels in both of these areas. As already stated, it was capable of flying at speeds of over Mach 3.3 (rumored by some, though, to be over Mach 4), a feat unequaled before or since by any other manned aircraft.
With regard to stealth, the Blackbird had a Radar Cross Section (RCS) of a light aircraft, a feat of deception achieved by the incredible design and unusual materials that were used for the plane.
This near-invisibility to enemy radar was made possible by the use of epoxy and asbestos in the Blackbird's vertical rudders and leading edges, as well as the use of an iron ferrite-based anti-radar coating on the leading edges.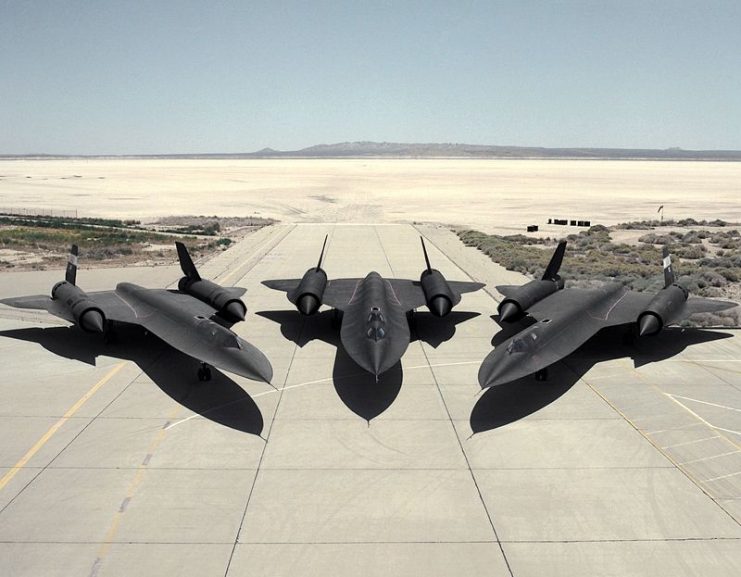 The rest of the Blackbird's skin, around 85% of it, was made from titanium and titanium alloy, while the internal airframe was made largely from aluminum. These elements all meant that, all in all, the Blackbird's RCS was a mere tenth of something like an F-15's, which meant it would show up – if detected at all – on enemy radar as a minuscule target.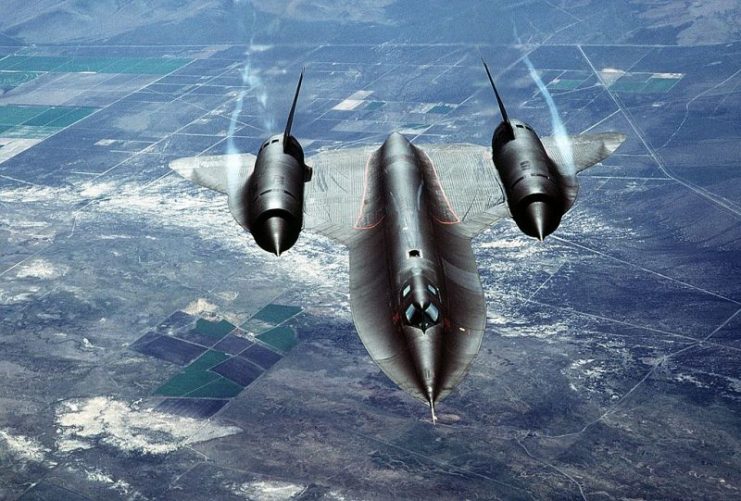 The materials used to reduce the Blackbird's RCS also contributed to the plane's ability to withstand the extremely high temperatures generated by flying at the massive speeds of which it was capable. The matte black coating which covered the entire aircraft also provided visual camouflage against dark skies.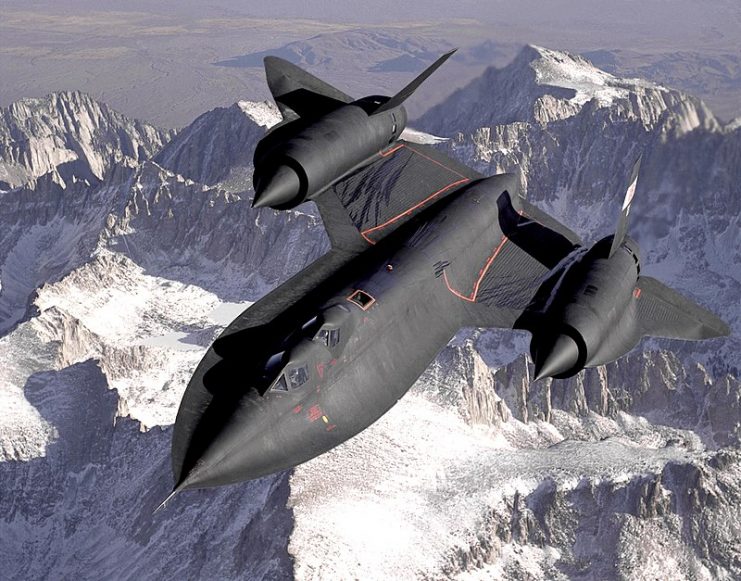 Because the Blackbird flew at such high altitudes, standard oxygen masks and flight suits would not be adequate for the pilots of the SR-71. Thus, the flight suits designed for and worn by Blackbird pilots had more in common with astronauts' space suits than anything worn by pilots of other military aircraft.
These suits were extremely necessary owing to the fact that if anything went wrong at 85,000 feet, such as the loss of cabin pressure or the need to eject, death would be almost instantaneous in most other flight suits. Thus a pressure suit, Model 1030, was designed by the David Clark Company specifically for Blackbird pilots.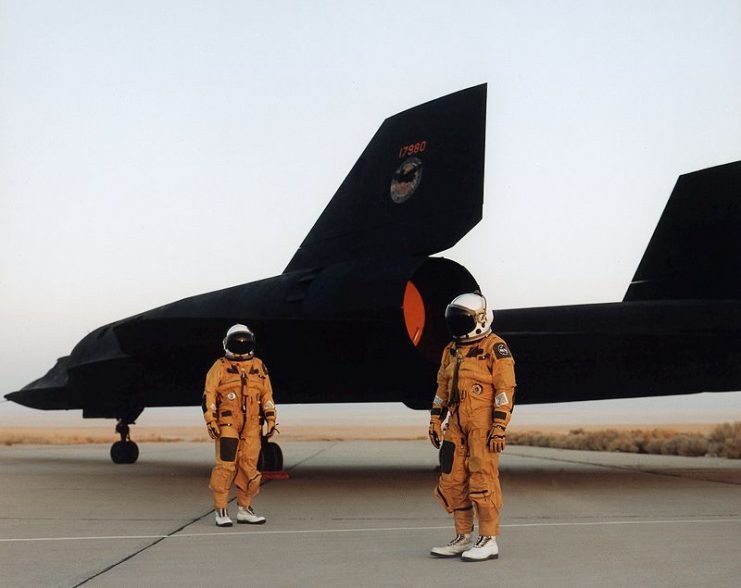 While no Blackbird was ever shot down by enemy action, that didn't mean that nobody tried to achieve this. In 1981, on August 26, Reconnaissance Systems Officer Major Ed McKinn and Major Maury Rosenberg were making multiple passes over the demilitarized zone (DMZ) between North Korea and South Korea when they sighted a SAM headed their way.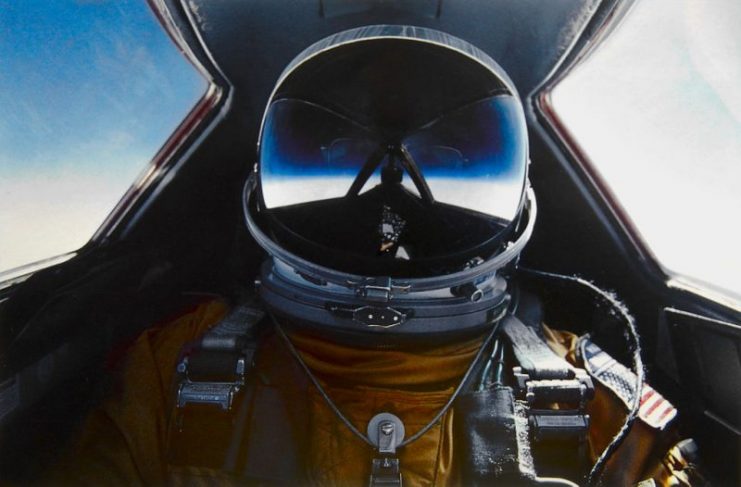 Using the incredible speed of the Blackbird, they were able to evade the missile, which detonated around a mile away for them – which, in terms of how fast this plane could fly, counts as a pretty close shave.
It has been estimated that a couple hundred missiles were fired at Blackbirds over the few decades in which they were operational, but this was about the closest a missile ever came to hitting one.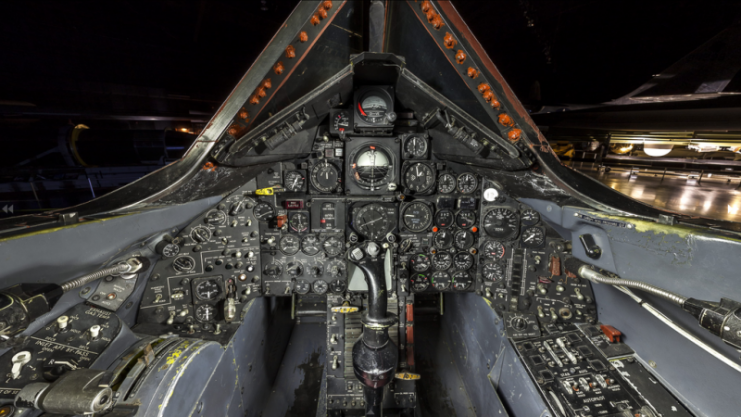 With such outstanding – indeed, unmatched – performance as a strategic reconnaissance aircraft, why then was the Blackbird retired permanently from service back in 1998?
One factor was undoubtedly cost: the Blackbird's design called for extremely specialized maintenance, and the plane used very unique (and expensive) fuel. It has been estimated that with all the costs taken into account, a Blackbird could cost $200,000 per hour to operate.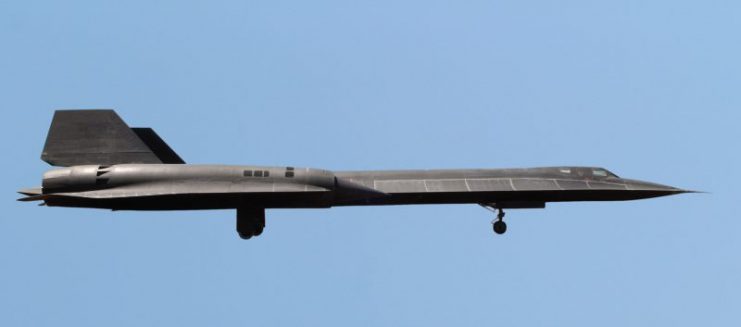 Another factor in the Blackbird's retirement was the development of improved reconnaissance satellites, which could be operated much more cheaply and efficiently.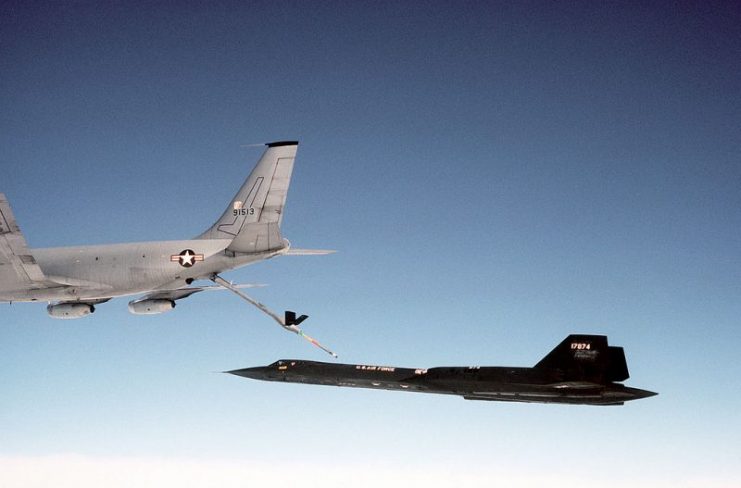 Read another story from us: Top 5 US Military Spy Planes – Eyes in the Sky
Finally, there was internal Pentagon politics and disagreements. All of these factors meant that the world's fastest plane was permanently retired toward the end of 1998.
The records held by the Blackbird still stand unbroken, though. While surely they will eventually be surpassed by a more advanced aircraft, for now this airplane remains the king of speed in the skies.