When Japan bombed Pearl Harbor in 1941, Japanese-Americans became enemy aliens and were sent to internment camps. One responded in a most spectacular way.
Daniel Ken "Dan" Inouye was born on September 7, 1923, in Honolulu, Hawaii to Japanese immigrants. Although Hawaii was a US territory, it had not yet achieved statehood; something that would later benefit Inouye.
In 1941, he was 17 and working as a medical volunteer with dreams of becoming a doctor. Then Japan bombed Pearl Harbor on December 7. President Franklin D. Roosevelt retaliated by passing Executive Order 9066 on February 19, 1942; the mandatory imprisonment of all Japanese in America.
Of the roughly 130,000 Japanese who lived on the US mainland, some 126,000 were interred. Hawaii was home to about 157,000 Japanese; about one-third of the territory's population. Only about 1,800 of them were sent to camps as Hawaii's economy would have collapsed otherwise.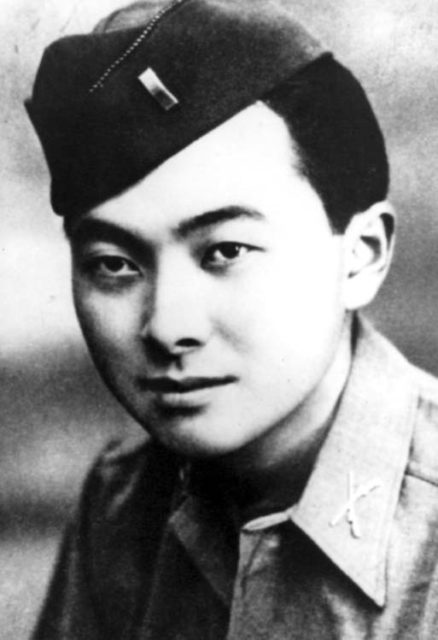 Inouye was able to continue pre-medical studies at the University of Hawaii. Not that it made him feel much better as he, and all the other Japanese, now held a 4C designation – meaning "Enemy Alien." The native Hawaiians, Chinese, and other non-whites looked at him with suspicion.
In 1943 the US Army allowed Japanese-Americans to enlist; provided they were in segregated units like African-Americans. They were not permitted to serve in the Pacific Theater against the Japanese, although there were no qualms about sending Italian-Americans and German-Americans to Europe.
Eager to get rid of his 4C status and prove where his loyalties lay, Inouye dropped out of college to join the Nisei 442nd Regimental Combat Team. Their motto was "Go for Broke" – a name they lived up to, and sadly, explained their high mortality rate.
By 1944, Inouye was a platoon sergeant and sent to Europe. The Nisei first saw combat during the Rome-Arno Campaign at the Italian town of Suvereto. On June 26, they drove out the Germans, earning themselves a Presidential Unit Citation. It was on October 24, however, that things became heated.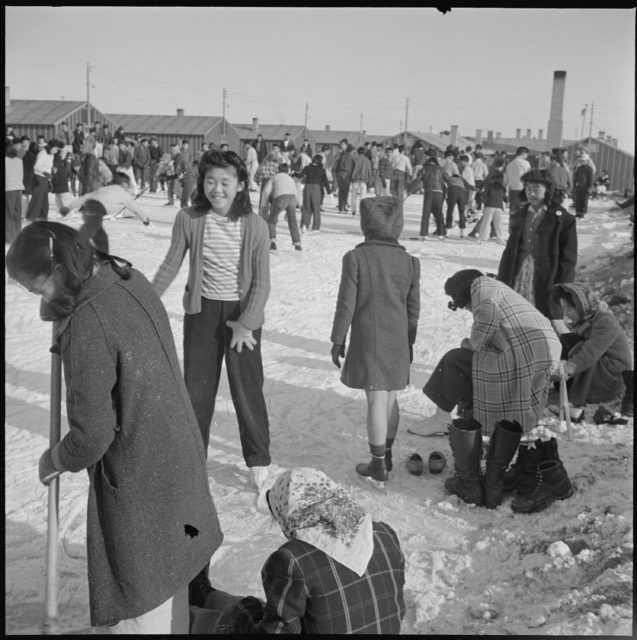 Defying his superiors, Major General John E. Dahlquist ordered the Texas Battalion to attack a German force in the Vosges Mountains. When they were encircled by the enemy, two units were sent to rescue them, but both failed.
The Nisei were called in for a third (and successful) rescue attempt. As a result, however, over 800 Nisei lost their lives to save 211 men. Inouye was shot in the chest just above his heart. Fortunately, he had two silver dollars in his breast pocket, which stopped the bullet from punching a hole through him. From that point on, he kept those dollars as a good luck charm; until he lost them the following year.
Due to their high casualty rates, the Nisei had to be replaced often. Of the 14,000 who served in the Nisei, 9,486 earned Purple Hearts and eight Presidential Unit Citations (five in a single day), which was why they were called the Purple Heart Battalion. They were allowed to take a much-needed break in France, but not for long.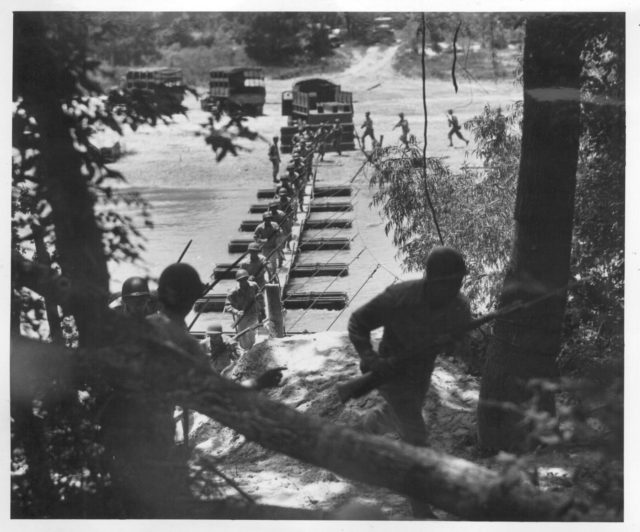 The Germans had used over 15,000 prisoners to build more than 2,000 fortified posts along the Gothic Line in Northern Italy. Part of that line included the Colle Musatello; a ridge near San Terenzo in Tuscany.
On April 21, 1945, Inouye was ordered to take the ridge, which was protected by three machine gun nests. It was not the first time they had assaulted the Line, but the 20-year-old had had a bad feeling since the previous day when he had lost his silver dollars. He spent half the night looking for them, but they were nowhere to be found.
Two other rifle platoons attacked the ridge head on, while Inouye's 3rd attacked the left flank. They quickly disabled a German patrol, and further on, a mortar position which put them in the range of one of the main machine gun nests.
The two forward platoons got bogged down by stiff German resistance. Inouye forgot his silver dollars as he led his platoon to within grenade-throwing range of their target further along the ridge. Now he had to make a decision – wait for the other platoons so they could attack together or go it alone?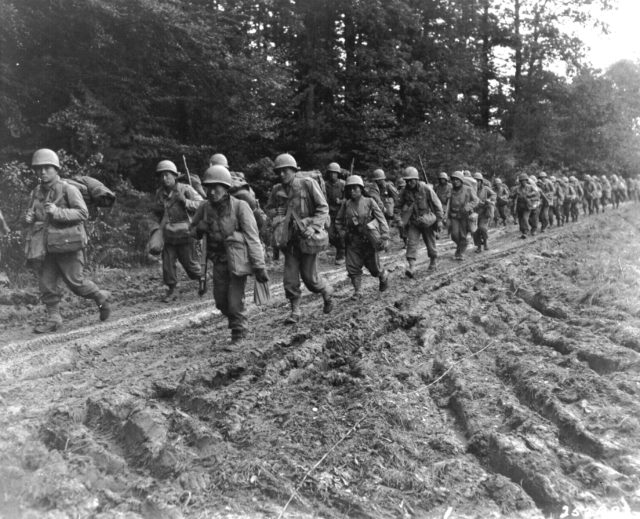 Hoping the Germans would be distracted by the other two Nisei platoons, Inouye and his men ran forward. A hail of bullets came at them, forcing everyone to scramble for cover.
Inouye stood up to attack but instead got shot in the stomach. Ignoring his wound he charged the first machine gun nest while chucking grenades at it. When he ran out of those, his Thompson submachine gun followed. His men begged him to let the medics attend to his injury but only after destroying the second machine gun nest did he collapse from blood loss.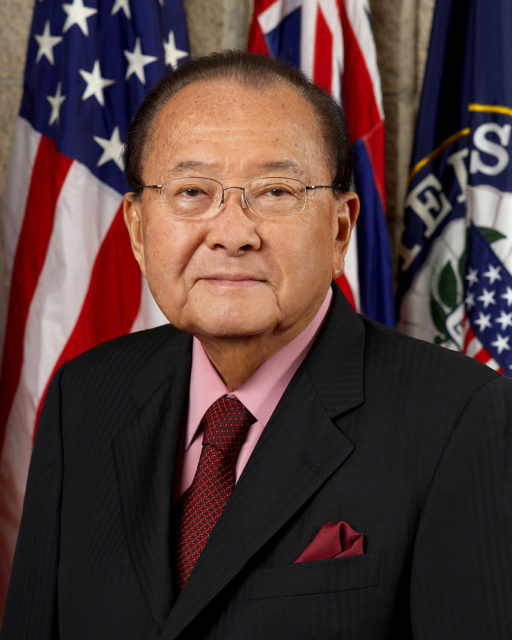 While his men continued fighting, he crawled to the third bunker. He raised his arm to chuck a grenade just as a German fired at him with a rifle grenade which hit his right elbow.
Inouye's right arm and hand were now useless but his fist was still clenched around the live grenade in a death grip. Yelling at his men to stay back in case the grenade exploded he prised it from his unusable right hand with his left hand and threw it before the German could reload.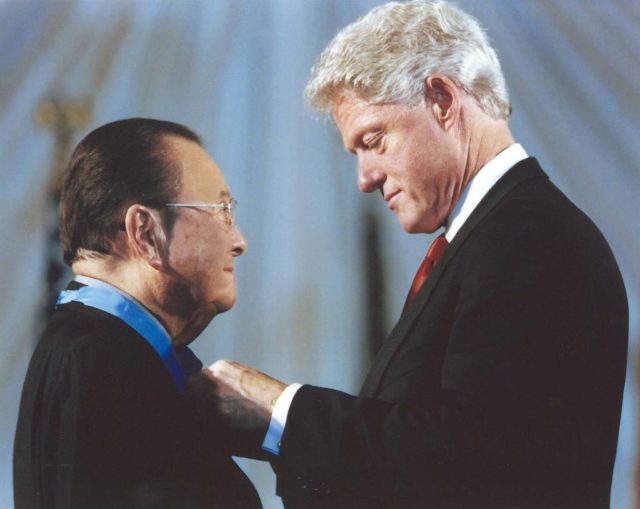 Fortunately, the grenade hit, taking out the third nest. Cocking his Thompson in his left arm, he fired at another bunker until it went silent but not before he had been shot in the leg. He then passed out and slipped down the ridge. When he came to and saw his men were concerned about him he yelled at them to continue fighting saying "Nobody called off the war!"
Inouye had his right arm amputated but stayed in the army until 1947. He was initially awarded the Distinguished Service Cross for his bravery by it was upgraded to a Medal of Honor. He became a US Senator in 1963, and President pro tempore of the US Senate in 2010. Not bad for an enemy alien.