World War II resulted in a rapid development of self-propelled artillery, because the advancements made in the early stages of the war made it clear that artillery was needed that was capable of maneuvering without the help of a towing vehicle.
In fact, the German army recognized the necessity of such artillery prior to the war, and started developing their own self-propelled artillery pieces such as Sturmpanzer I Bison, which saw action from 1940 to 1943.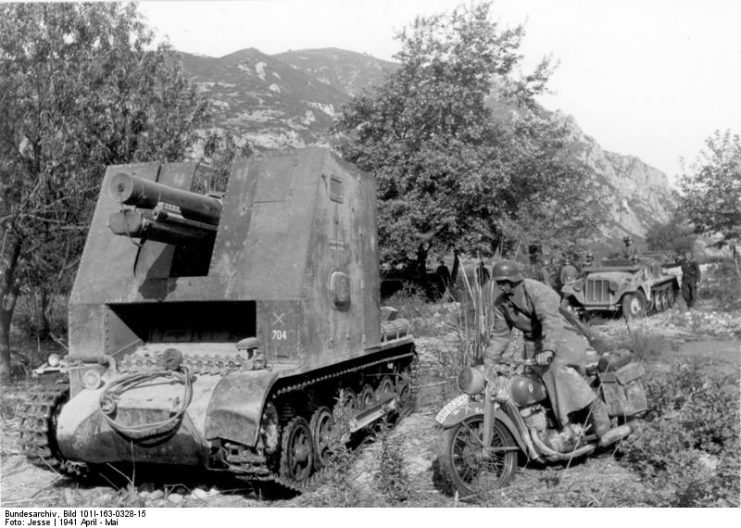 But after experiencing great losses in 1943, primarily on the Eastern Front, the German High Command decided to upgrade its self-propelled artillery arsenal by introducing the Grille series.
The initial prototype, which was eventually reproduced into 200 units, used the chassis of a Panzer 38(t) Ausf. H, which had its engine in the rear, since it had served as a tank prior to the modification. It was fitted with a 15 cm sIG 33 infantry gun, and instead of a turret, it had a protective superstructure enclosing a fighting compartment.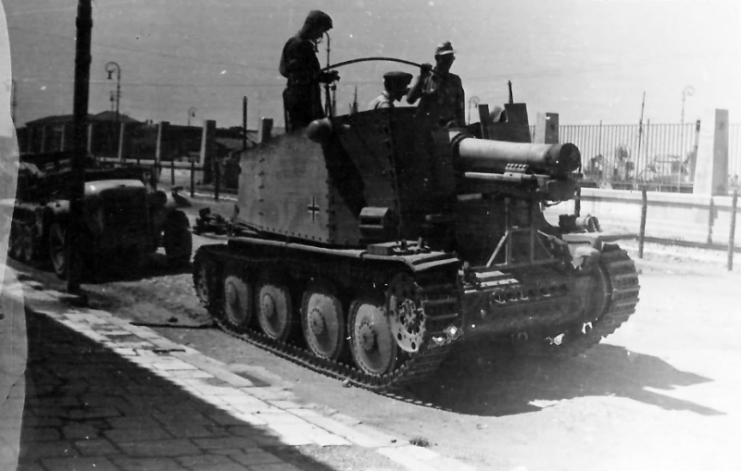 This basis came from a Czech-produced tank, Panzer 38(t). During the war the ČKD Praga production facilities in Prague were re-established as factories exclusively tasked with producing tanks and other weapons for the Wehrmacht, and were renamed Böhmisch-Mährische Maschinenfabrik AG (BMM).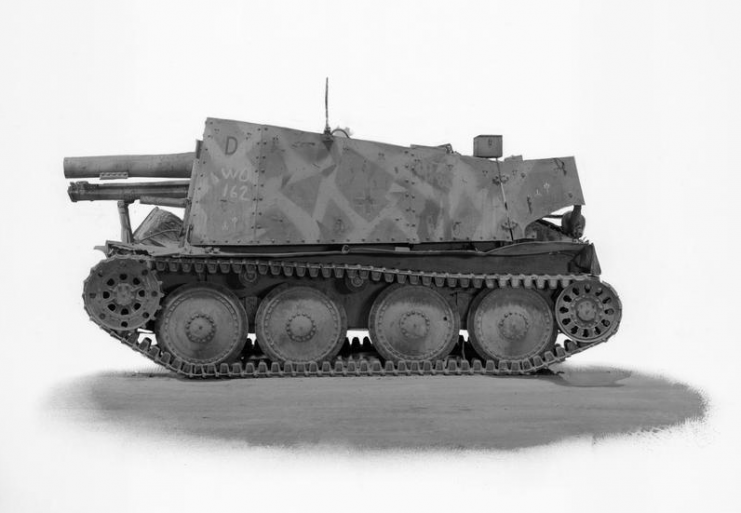 Other Grille variants, like the ones based on Ausf. M and Ausf. K chassis, had their engines relocated to the center of the vehicle, leaving space for the gun to be fitted in the rear. This resulted in a somewhat smaller and higher placed fighting compartment. Between 1943 and 1945, a total of 179 units were produced and designated within Panzergrenadier regiments.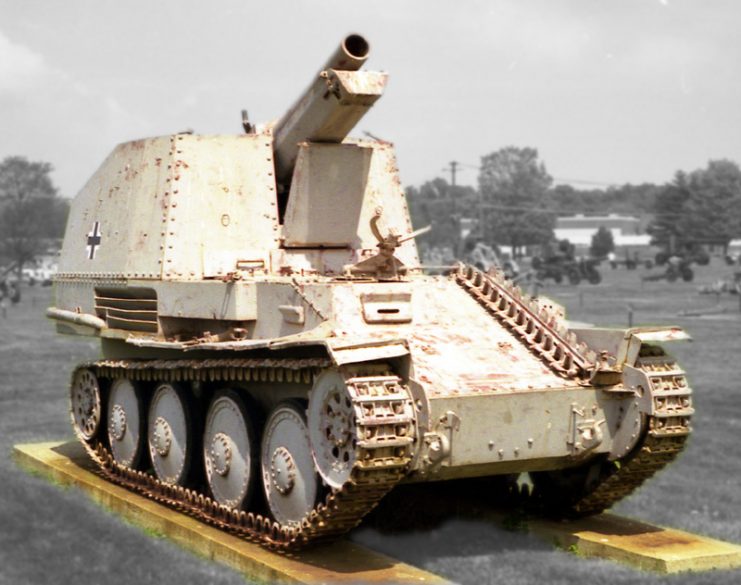 The Ausf. K version in particular was primarily designed to serve as an ammunition carrier, because the Grille could only carry 15 shells within the fighting compartment.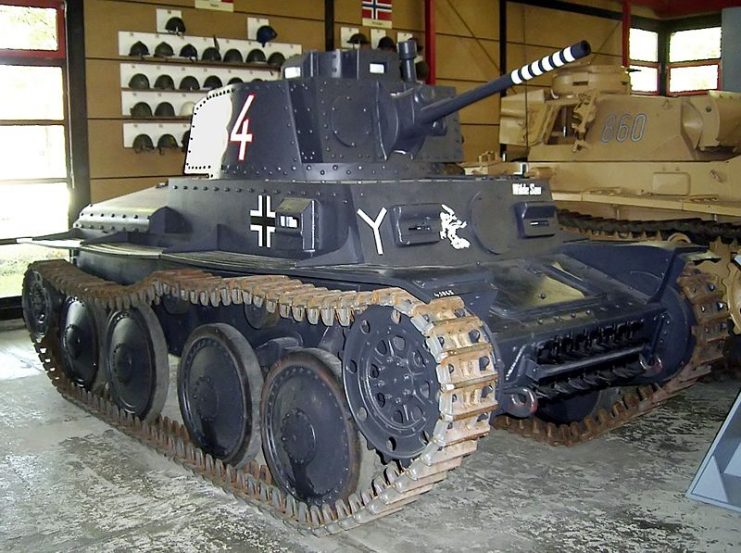 However, the Ausf. K was easily converted into a fighting vehicle by removing the ammunition racks and adapting the 15 cm gun in their place. This conversion was possible in field condition, so it remains unclear how many of the 102 units produced actually saw combat as self-propelled artillery guns.