In the decades following the Vietnam War, there would be conflict, battle, and loss of life. But for the United States Marine Corps whose tradition and esprit de corps are steeped in heroism, they would have to wait over 30 years before a Marine would be awarded the nation's highest military honor again.
Remarkably, both Corporal Jason Dunham and the last Marine to throw himself on a live grenade in Vietnam both served with 3rd Battalion 7th Marines and their actions took place almost exactly to the same week 34 years apart.
Corporal Jason Dunham's actions in Iraq would prove in keeping with the best traditions of the Marine Corps and demonstrate him to be a worthy recipient of the Medal of Honor.
Trained in Gallantry and Heroism
Modern Marine recruits are taught not only the history of the Marine Corps, but the conspicuous gallantry displayed by the Marines who were awarded the Medal of Honor. During a final training event known as the Crucible, future Marines will be required to navigate obstacle courses named after past Medal of Honor recipients where their actions are read aloud before recruits are asked to demonstrate the same ingenuity and problem-solving skills commonly required in war.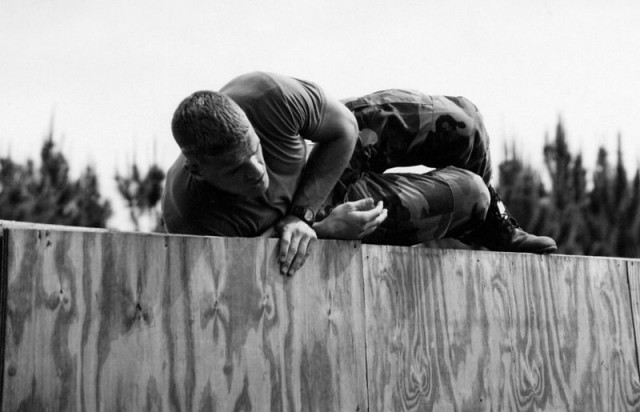 Jason Dunham joined the Marine Corps in the year 2000, and it was unlikely when recruit Dunham was navigating the obstacle courses that he could have pondered that one would soon be named after him in the coming years.
Graduating Boot Camp less than a year before 9-11, it is unlikely many Marines could have foreseen the years of hard combat that awaited them, but Corporal Dunham joined out of a sense of duty and for a Marine born on November 10th, the birthday of the Marine Corps, it would seem he was destined to go down in Marine Corps history.
Corporal Dunham was initially assigned to Security Forces where he would guard ballistic missile nuclear submarines at Naval Submarine Base Kings Bay Georgia. In late 2003, he would be transferred to the Marine Fleet Force and was assigned to Kilo Company 3rd Battalion 7th Marines. Shortly after, his battalion would be deployed to Iraq in early 2004 to western Al-Anbar Province.
This tour would include responsibility for Husaybah, Iraq, which was the primary border crossing point between Syria and Iraq. It was here near Husaybah that Corporal Dunham would display exceptional bravery and save the lives of his fellow Marines at the cost of his own.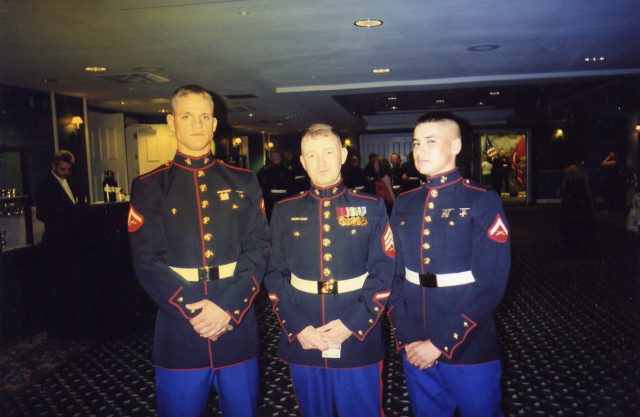 A Foreshadowing Conversation
In the weeks prior to the date of Corporal Dunham's action, Dunham along with other Marines was actually sitting on an outpost in Iraq musing about the best way to survive a grenade attack. It is a common conversation amongst deployed Marines with some suggesting that laying on it face down while allowing the ballistic plate in your chest to absorb the blast would be the best course.
Other Marines, in typical gallows humor that is common in the field, might muse they will simply help you be awarded the Medal of Honor by pushing you down on top of it. But for this particular conversation, the men who took part remember vividly that Corporal Dunham believed throwing the kevlar helmet on top of the grenade followed by your body would be the best course. Unfortunately, just a few weeks later Dunham would have to put his theory to the test.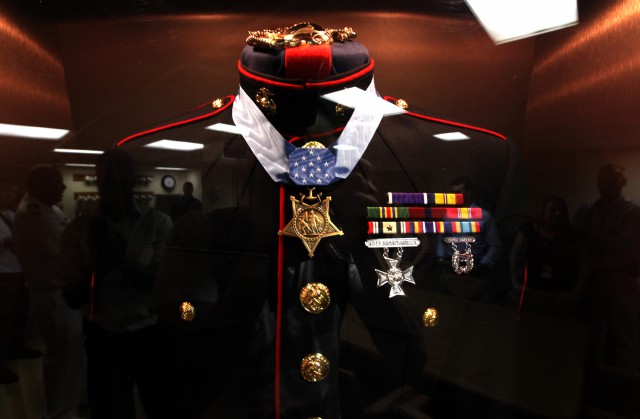 On April 14th, 2004, Corporal Dunham's squad was conducting a reconnaissance mission in Karabilah, Iraq. Meanwhile, just a few kilometers to the west, the Battalion Commander's convoy drove into an ambush, and a flurry of small arms and rocket-propelled grenades began to fly. Upon hearing the action, Corporal Dunham maneuvered his squad to get into the fight and immediately headed towards the sound of fire to provide support for the Battalion Commander's convoy.
Just south of the convoy, Dunham and a fire team discovered seven vehicles attempting to depart the area. Believing them to be involved in the ambush, Corporal Dunham moved in to search for weapons. When Dunham approached a run-down white Toyota typical for the region, the driver lunged out and attacked Corporal Dunham.
During the hand to hand struggle, the insurgent dropped a grenade that had already been prepared before Dunham approached the truck. Immediately warning his fellow Marines to back off while still engaged with the enemy, Corporal Dunham threw his Kevlar on the grenade followed by his body. The blast thrust Corporal Dunham into the air, but the other Marines and even the insurgent just received minor shrapnel wounds. Remarkably, the wounded insurgent got up to take off running, but the surviving Marines cut him down in a hail of bullets.
A Final Goodbye to His Parents
Mortally wounded, but not yet dead, Corporal Dunham was evacuated out for medical care. First to a hospital in Baghdad and then Germany, Dunham had suffered massive head injuries and needed emergency surgery to reduce the swelling on his brain. Corporal Dunham would eventually make his way to the National Naval Medical Center in Maryland where he continued to remain in a coma and very critical condition. The Marine Corps gave Dunham's parents tickets from their home Scio, New York to Maryland for them to be by his side.
Dunham never regained consciousness as shrapnel had traveled down the side of his brain and the damage was irreversible. In keeping with Corporal Dunham's pre-war wishes, he was taken off life support and died with his parents by his side on April 22nd, 2004 at the age of 22.
For his actions that day, Corporal Jason Dunham would become the first Marine to receive the Medal of Honor since Vietnam.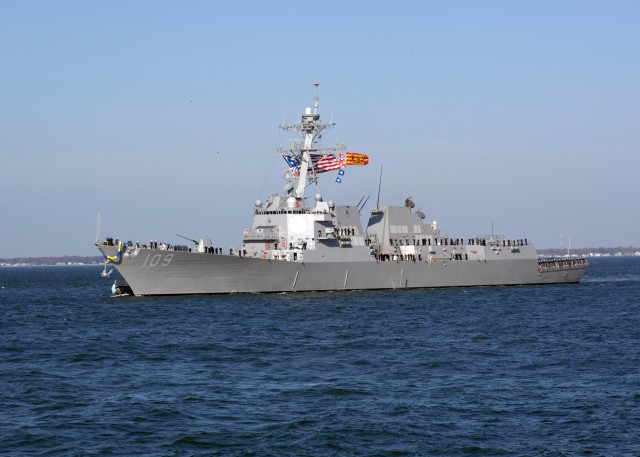 In 2009, the guided-missile destroyer USS Jason Dunham was commissioned in his honor. In addition, a crucible warrior station was named in honor of Dunham at both Parris Island and San Diego Marine Recruit Depots. And just as Corporal Dunham's journey as a Marine began in 2000, the future generation of Marines will learn of Dunham's actions and aspire to live up to the gallantry displayed on that fateful day in Iraq.
The young Marine, who was born on November 10th of all days, had his Marine Corps experience come full circle, and a nation is indebted to him for his sacrifice.