They say gaining real life experience in any given field is the only way to truly learn something, to help you retain the valuable information you picked up along the way.
Well, Arnold Ridley seemingly took this advice to heart.
Whether he knew it or not at the time, Ridley's early start as a wide-eyed soldier would prove useful in his later years. His stint in the military would eventually help lead him to a popular role as an army medic on the small screen, bringing a whole new meaning to the concept of 'method' acting.
Ridley's Early Interest in the Arts Becomes a Lifelong Endeavor
Born in the quiet countryside of Walcot, England, Arnold Ridley took an early interest in his studies, as he wanted to broaden his education and direct his focus in arts. He attended the Clarendon School before making his way up through the University of Bristol, and centered his attention on the education department, with an acute interest in teaching.
He took a chance on making this a career goal, and Arnold began teaching students at a nearby elementary school in Bristol to hone his skills at the head of the classroom.
In the meantime, Ridley also made his debut onstage in a student-led rendition of Shakespeare's play Hamlet. Beyond this, he further went on to the bigger, theatrical leagues by starring in the stage play Prunella, which he performed at the Theater Royal in Bristol.
However, it was at this time that Ridley decided to volunteer for the British Army Service in August 1914, at the start of WWI – a decision that would derail his earlier plans and change his life forever.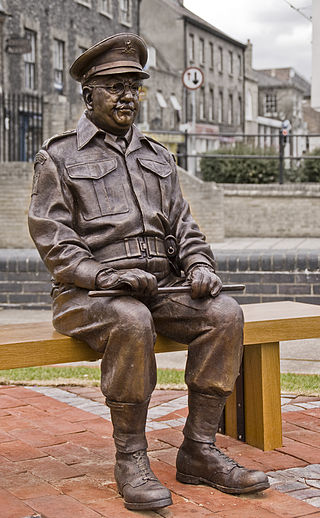 The Army Leaves its Impression, Both Physically and Mentally
While Arnold initially didn't make the so-called 'cut' to get into the military service due to an earlier toe injury, he was later able to enlist himself in the Somerset Light Infantry in 1915.
Unfortunately, this opportunity would leave Ridley with physical ailments that would never truly mend. During his active service, he sustained injuries to his left hand that left it irreparably damaged, leaving it sadly more-or-less useless for the remainder of his life.
Beyond this, he would also undergo other injuries, including getting blasted in the legs with shrapnel, taking a bayonet straight to the groin area, and taking the butt of a German soldier's rifle to the head that would leave Ridley susceptible to occasional blackouts for the rest of his life.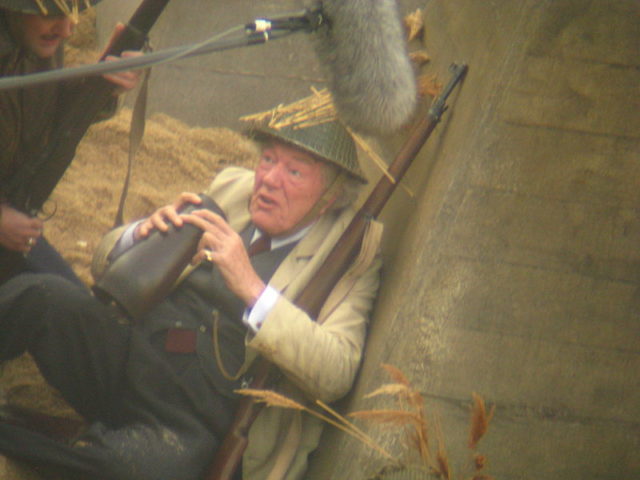 Due to these mishaps, Ridley was able to be medically discharged from the army. And thankfully, he left with something to show for his brave efforts: his ranking as captain.
While this first excursion into the military wouldn't be his last one, Ridley took his newfound freedom at the time and put all of his attention back to his true passion: acting. Once he took the reins of his career and steered himself back into the limelight again, he also tried his hand at becoming a playwright. This venture into the theater and the arts would lead him into many projects that would solidify his names in the acting world.
By 1918, Ridley went on to play over 40 different roles on stage. And not to be stuck in a single medium, he also tried his hand at his first play, titled The Ghost Train, a story about stranded passengers dealing with the horrors of a haunted railway station in Cornwall.
The play won rave reviews and gained popularity over time, leading its story to be retold over 665 times onstage at London's West End, as well as making its way to the silver screen. Due to this critical success, Ridley would go on to write upwards of 30 more plays, including Keepers of Youth, The Wreckers, The Flying Fool, and Recipe For Murder.
However, the start of WWII led Ridley right back into the fray. In 1939, Ridley returned to the battlefield – but at least his efforts wouldn't end up being for naught.
With More Wartime Experience Under His Belt, Ridley Puts His Experience to Good Use
Commissioned into the general list as a second lieutenant, Ridley served under the British Expeditionary Force during the "Phony War," taking on the task of supervising journalists who bumped their way up to the front lines. While this job as a "conducting officer" proved itself useful, Arnold was once again discharged for health reasons, relinquishing his commission as captain in June 1940.
This left him to resettle himself into the acting world once more, and he resumed his playwriting and stage work well through the 1940s and 50s.
By the 1960s, however, Ridley decided to take his talents to another arena this time: as a television actor. Taking on roles himself in the British comedy Crooks in Cloisters and the soaps The Archers and Crossroads, Arnold began to seek regular work on the small screen and on radio.
It inevitably led to the beginning of his rise to stardom, as not only a master writer but as a cinematic star of his own making. And this newfound television success led Ridley to the role he'd unwittingly been preparing his entire life to play: as the character Private Charles Godfrey, a platoon medic in the popular British comedy Dad's Army that stayed on the air for nearly a decade.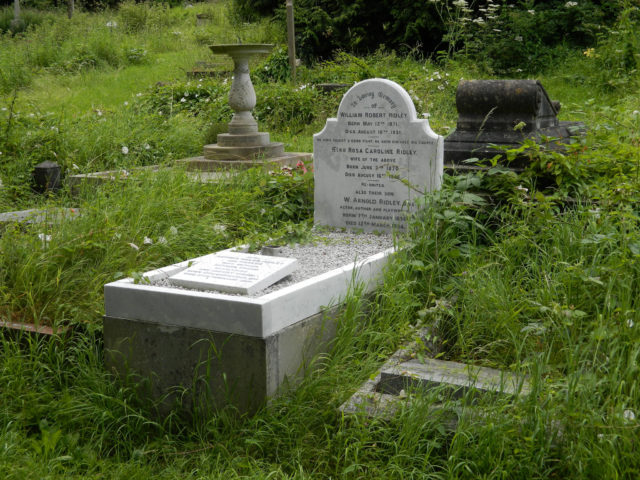 This stint would become his most notable role, leading Ridley to become a household name, and forever leaving his mark in television history. No doubt, his knowledge of military know-how gained through the perils of both World Wars left Arnold with on-the-job experience that made his television counterpart all the more enjoyable to watch.
Through the remainder of his years, Arnold Ridley continued down this path, delving into the many artistic outlets he loved until the day of his passing on March 12th, 1984. And while the course of his life also took him on a personal trial through three rocky marriages, another little bundle of joy down the line would carry on his flair for the arts: the arrival of his great niece, Daisy Ridley, who played the character of Rey in the latest Star Wars: The Force Awakens.
Clearly, the acting bug runs in the family.