The United States Air Force is considering whether to continue with, modify, or replace the venerable A-10 close-air-support aircraft, fondly nicknamed "Warthog," which was first used in 1975. The topic has been under discussion for about two years.
Originally, the Air Force planned to replace the Warthog with the F-35 Joint Strike Fighter, but that project has been burdened with problems, including a ballooning price tag. And the cost of F-35s isn't their only drawback, according to some critics.
In March 2016, Retired Naval Commander Chris Harmer told CNN that using an F-35 to fly close air support against insurgents would be like "buying a brand new Rolls Royce to take the garbage to the dump."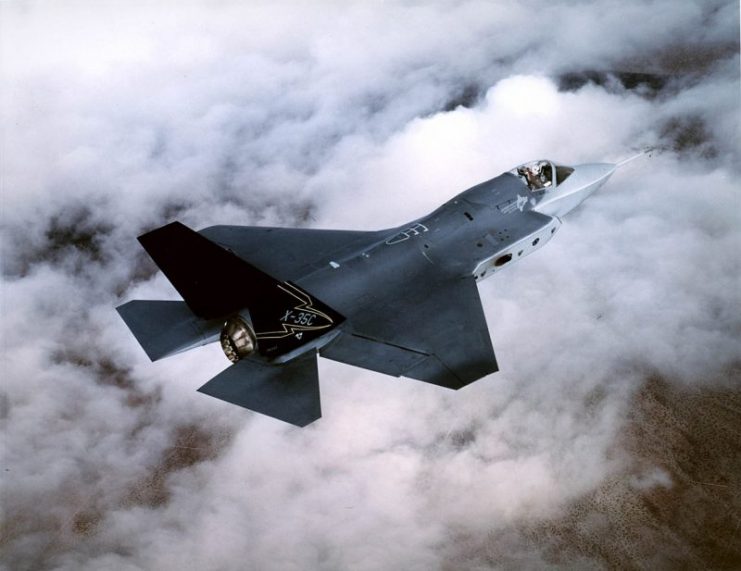 The A-10 has served the Air Force reliably since the days of the Cold War, through Vietnam and the Gulf Wars. Its many advantages include its ability to fly slowly enough that pilots can see precisely who they're aiming at, reducing incidents of "friendly fire." It was intentionally designed for close combat.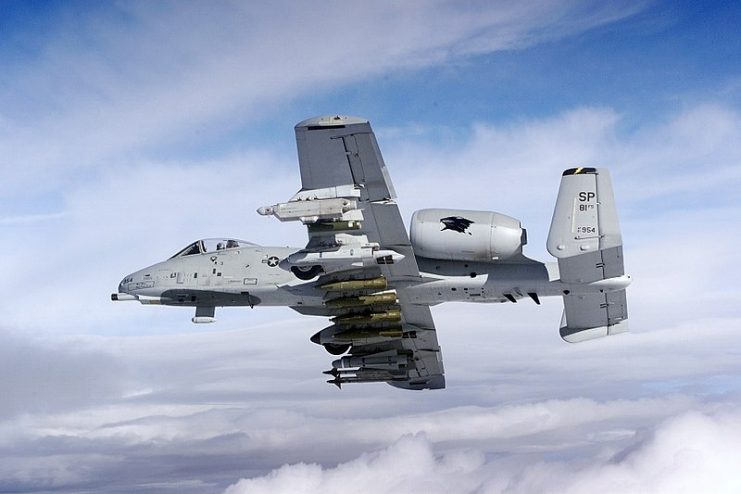 Some Air Force personnel are convinced that actually expanding the inventory of Warthogs is the way to go, but others are not as certain. In May 2018, Lieutenant Colonel (ret.) Michael Buck and Major General (ret.) Lawrence Stutziem, both of whom are with the Mitchell Institute for Aerospace Studies, co-authored a paper on the subject.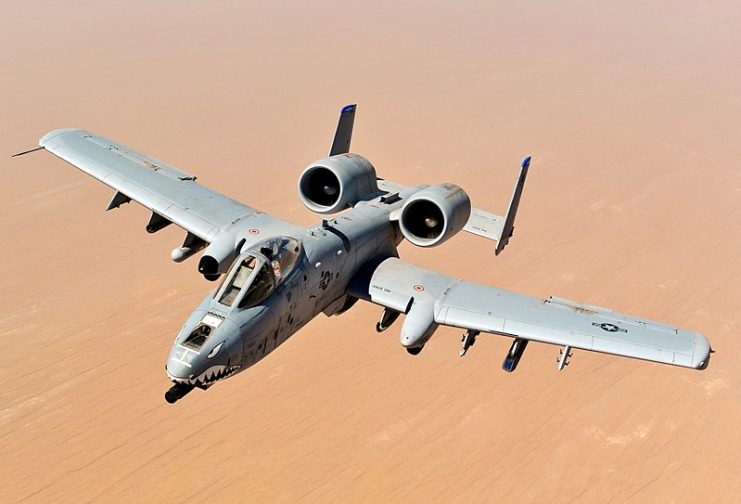 "If we develop a long-term program of continuous development, I think it will pay off in spades," Buck said when the paper was released on May 18. But enlarging attack aircraft inventory would be a significant change in direction for the United States, which has reduced its purchasing of these planes in the past three and a half decades.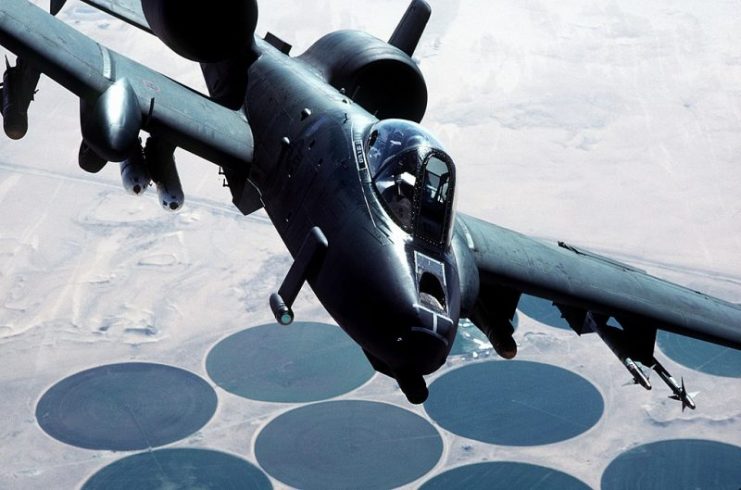 Two years ago, Lieutenant General Mike Holmes told the Air Force Association, "I don't think there is anything that's off the table," referencing how many options the Air Force is weighing. "We will continue to look at it. But right now we have no programs of record that are doing this."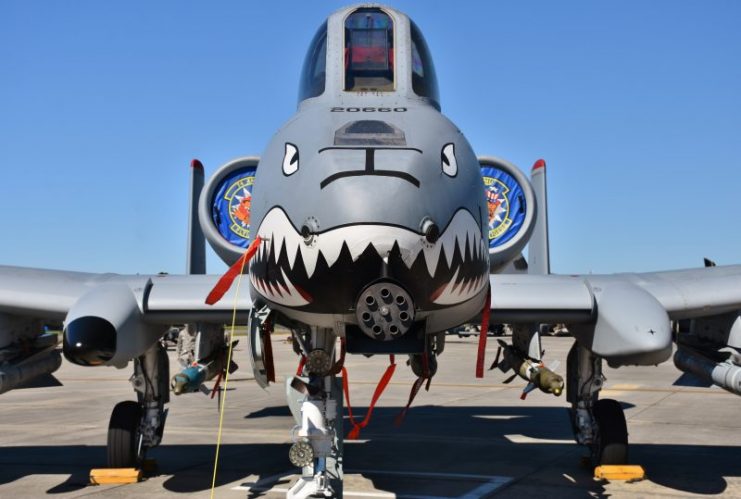 No one is going to pull the Warthog from service without a viable replacement on the horizon. A-10s carry as many as eight tons of bombs and missiles, and are equipped with Gatling guns that can fire 3,900 rounds of ammunition per minute. Another key element of the "replace or extend" debate is cost.
https://youtu.be/7nbjhfA-vR4
The F-35 comes with a price tag of $135 million per plane, while the Warthog costs a comparatively low $18.8 million per plane. Furthermore, the A-10's operating costs are $45,000 per flight, while the F-35's costs run much higher.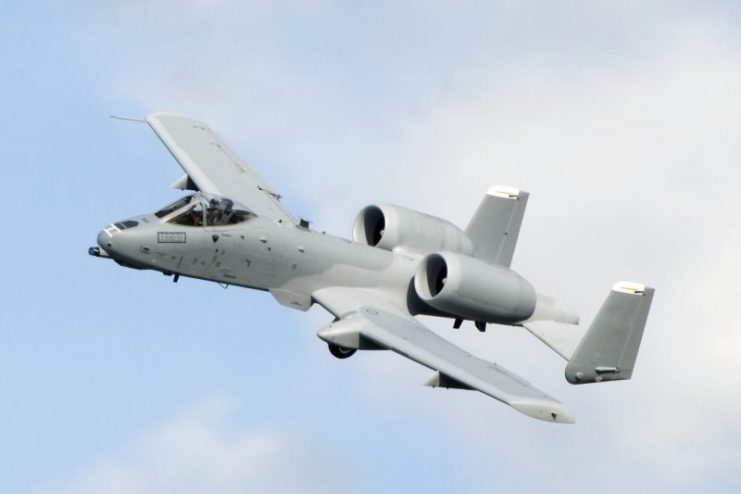 One outspoken advocate of keeping but improving the Warthog is Representative Martha McSally of Arizona. When the U.S. government announced it would not simply cut the Warthog without an acceptable alternative, McSally said, "This is a big victory."
She added that she was "glad to see the (federal) administration recognize the flaws in seeking to eliminate the A-10 before we have a tested, proven replacement."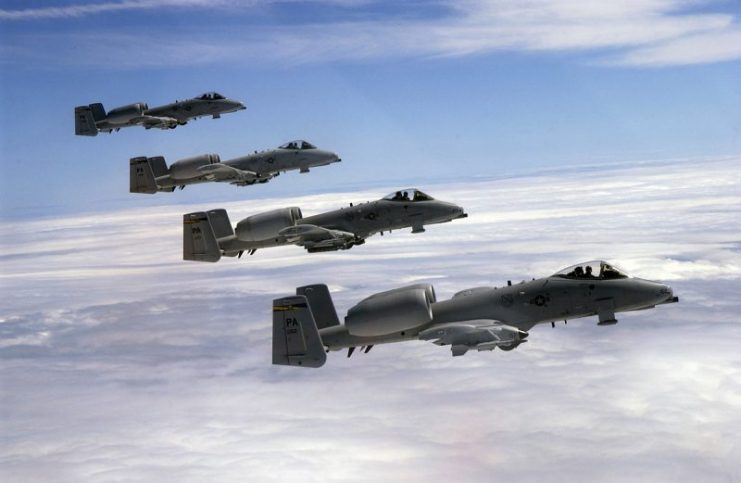 Read another story from us: Fantastic Plane, Better Pilot – Kim Campbell Brings Her A10 Warthog Home Heavily Damaged
McSally continued, "As a result of our advocacy, the Air Force will begin…consideration of upgrading our current fleet to extend its service life. This is the exact approach for which I've advocated."
Officials agree that a decision is still a long way off, and that any final choice is likely to be based on financial considerations.