Throughout history, many celebrities have joined the war effort, from actors and musicians to authors and comedians. Here are ten celebrities who you'll instantly recognize, who all served their country in one way or another, whether in the Navy, Air Force, Army or another field of service.
You may just be surprised at the people you see!
1. Hugh Hefner
Before he became the Playboy icon that everyone knows today, Hef served in World War II from 1944 to 1946. He was an infantry clerk and also a rather talented cartoonist for several army newspapers.
He joined right after high school, and after he was discharged in 1946, he took some art classes and continued drawing cartoons while getting his bachelor's degree.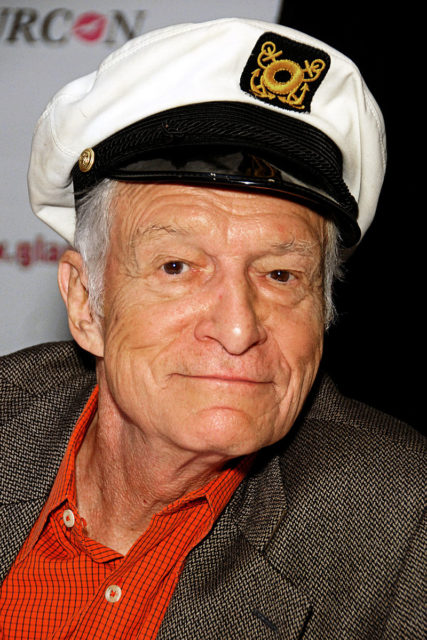 2. Mickey Rooney
Funny man Mickey Rooney also served from 1944 to 1946. He left to serve in the middle of filming a movie, though he was originally not accepted for service due to high blood pressure. However, on his next try to enlist, he was accepted.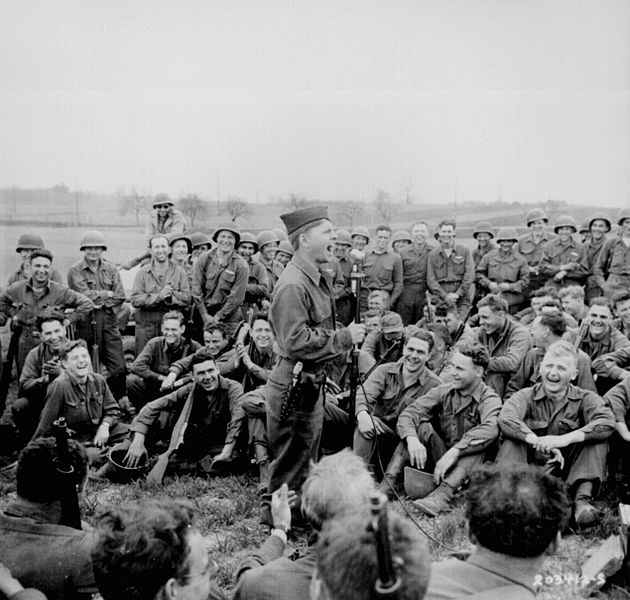 He was trained in chemical warfare and spent a large amount of time entertaining the troops, in addition to his normal army-assigned duties in Europe.
3. Humphrey Bogart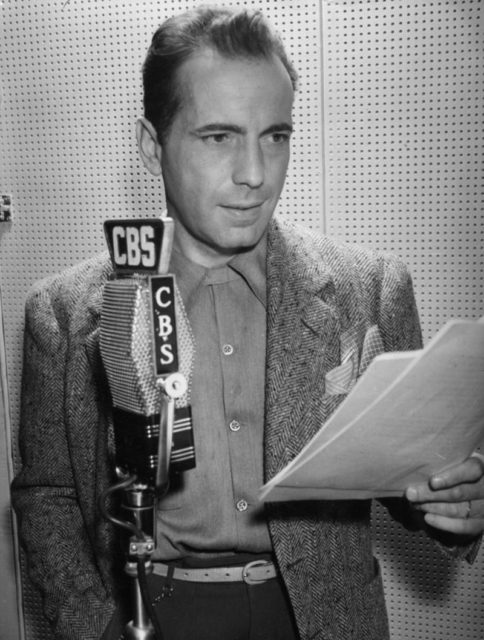 A gorgeous guy with undeniable star status, Bogart served in World War I, from 1918 to 1919. He enlisted in the Navy after dropping out of Yale. Most of his time was spent aboard ships going between the United States and Europe, transporting armed forces.
Many found that he came back from his time in the Navy a changed man after he was honorably discharged in 1919. He began working in various industries until he joined show business, and the rest is history.
4. Johnny Cash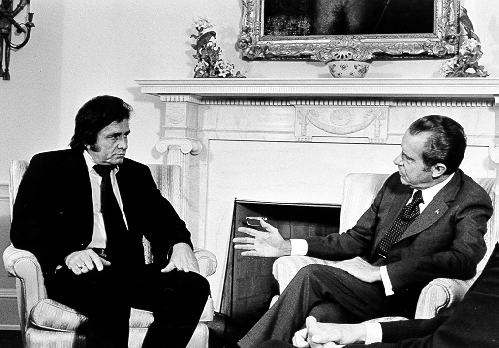 Johnny Cash spent a fair amount of time serving in the Korean War. While he was not on the front lines, he was stationed for four years in Germany as part of the Air Force, where he was an intercept operator, working with Morse code.
His career in the Air Force helped put him on the track to music stardom, as it was those paychecks that allowed him to buy his first guitar.
5. Elvis Presley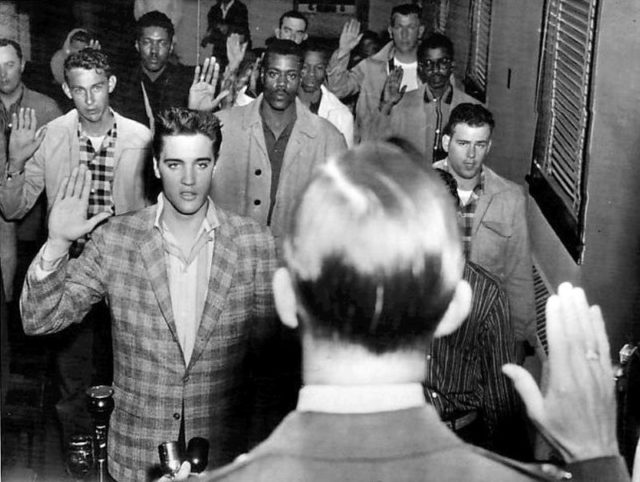 Probably the most recognizable music star to boast military service, Elvis Presley was drafted in 1958. At the point of his draft, though, he was already pretty recognizable and wealthy for his music, as the song "Hound Dog" had just been released.
He spent time with the Army in both Texas and Germany, where he met his later wife, Priscilla. He was honorably discharged in 1960.
6. Clint Eastwood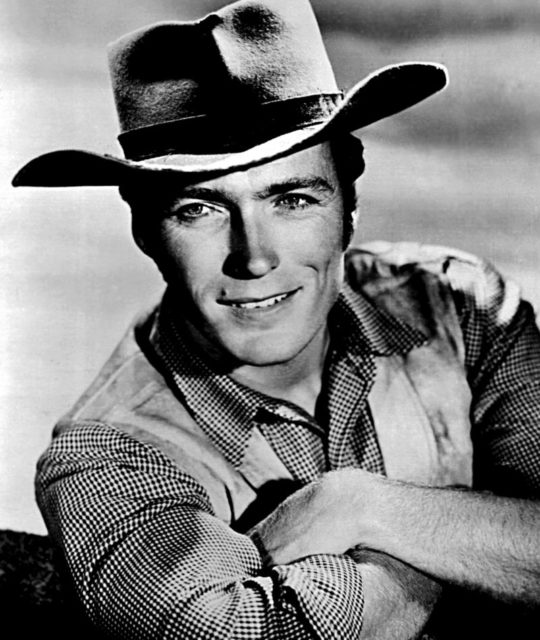 Everyone knows that Clint Eastwood is definitely a tough, not-to-be-messed-with guy, from the multitude of roles he's played, from his time as a cowboy onwards. He was drafted during the Korean War, however, because of his great swimming skills, he was appointed as a swimming instructor.
He never really saw any real action with this job, but, once, while he was flying on a Navy plane, a torpedo bomber, in fact, the plane suffered a malfunction and had to make a water landing. With no way to make it back to shore, Eastwood and the crew had to swim more than a mile to get to safety.
7. Tony Bennett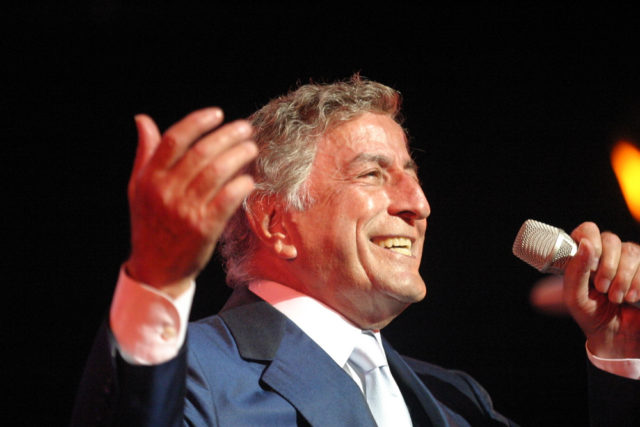 Famous crooner Tony Bennet was drafted during World War II, in 1944, to serve in the army. He was an infantryman in Europe, particularly stationed in both France and Germany. However, the singer has said that it was a horrifically frightening experience, for both sides, and that those on the front lines didn't really want to kill each other.
It was just a fact that that's what they had to do, whether they liked it or not. Bennet served for two years before being discharged. Afterward, he became known as a top-selling recording artist and one of the best performers of the 20th century.
8. Kurt Vonnegut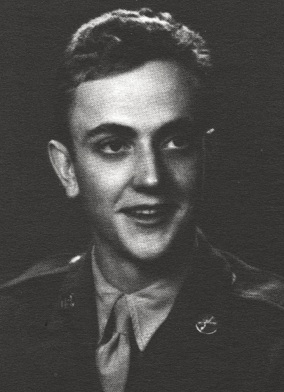 While not a famous face that you'll instantly know upon first glance, if you're not a literature fan, Kurt Vonnegut is a powerful writer with an impressive military experience under his belt. The author of Slaughterhouse Five fought in the Battle of the Bulge in World War II in 1944 and was captured by Germany at a later date.
He was imprisoned in a POW camp for a while in 1945. He's said to have experienced many horrors during his time there. For his service, he's received a Purple Heart and three Bronze service stars.
9. James Doohan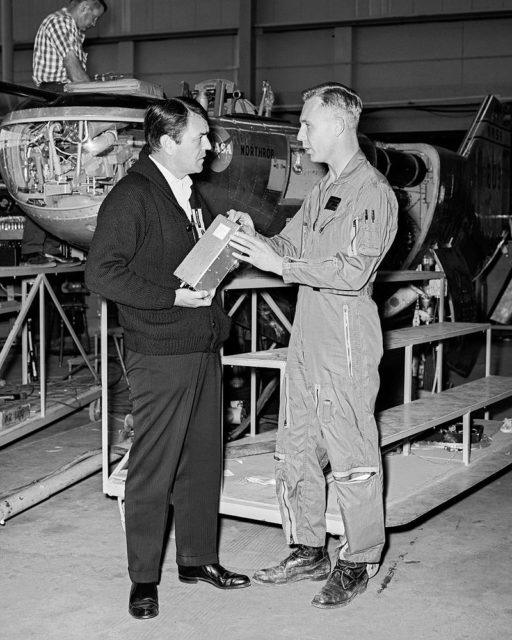 James Doohan is best known for his memorable role in the original Star Trek, as Scotty. He was a member of the Royal Canadian Artillery during World War II. He accomplished some impressive feats, including leading troops during the Normandy invasion on D-Day.
Unfortunately, he was shot six times by friendly fire, when one of his fellow Canadians mistook him for an enemy soldier. He took four bullets in the leg, one shot off a finger, and another went straight for his chest. Thankfully for Star Trek fans everywhere, that bullet was stopped by a silver cigarette case.
10. Bob Ross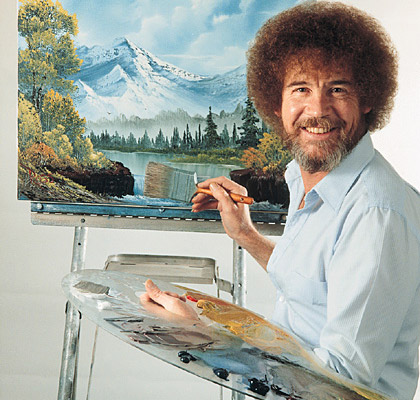 Would you imagine that perfectly peaceful Bob Ross spent 20 years as a sergeant in the United States Air Force? The painter and television icon was known for his toughness and strictness.
After finally getting tired of being the "mean guy," he left the Air Force and took up painting for the masses. There are very few pictures of Bob Ross, as he was a very private person outside of his television program.
Here's another 10 famous faces who you might not have known spent time in the military – some who we have covered above, some who we haven't.