The 20 mm guns had a muzzle velocity of nearly 3,000 feet per second and could hit targets a couple of miles away, destroying tanks, ships, and other aircraft with ease.
Sometimes it's not size or appearance that matters when it comes to deadliness. For instance, the small and ugly looking Puffer Fish has spikes that carry enough poison to kill 30 people, and that poison is much more powerful than cyanide.
With that thought in mind, what pairing of weapon and aircraft makes for the deadliest combination? Here, in ascending order, is a list of "Top Ten Deadliest Combinations."
10. Fokker Eindecker
Nationality: German
Period: 1915 to 1916
These simple yet deadly aircraft appeared just 12 years after the first powered, heavier-than-air aircraft flight in 1903 by the Wright brothers. Though the Eindecker could only stay in the air for 90 minutes and was capable of little more than 87 mph, it could fly up to an altitude of 12,000 feet.
Its most outstanding feature was that it was the first mass-produced aircraft in history that mounted a machine gun that could be fired through the propeller area. This was possible due to an interrupter gear which allowed the Eindecker to fire its single 7.92mm machine gun without blowing off its own propeller. For a brief time in WWI, this gave the Germans a very distinct advantage over the Allies who had nothing remotely similar.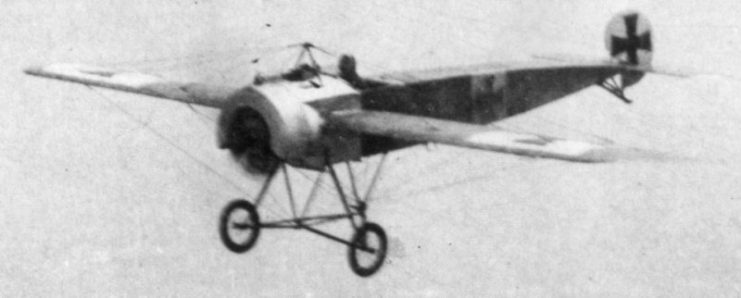 However, the Eindecker was quickly outclassed as the Allies introduced their own, much better biplanes with synchronized machine guns. But for a short while in the autumn of 1915, the Eindecker reigned supreme in what the British press would come to call the "Fokker Scourge."
Indeed, an Eindecker diving out of the sun and firing ten rounds of 7.92mm every second at your own flimsy, wooden-framed canvas aircraft must have been unnerving, if not deadly, to say the least!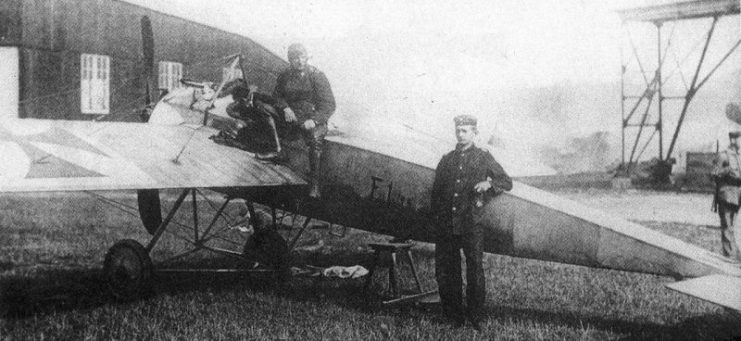 9. De Havilland Mosquito
Nationality: British
Period: 1941 to late 1950s
The British De Havilland Mosquito was a highly versatile twin-engined aircraft that saw service in World War II. It was considered unusual because it was constructed mostly of wood. This meant the aircraft was incredibly fast for that era and could also absorb a tremendous amount of damage.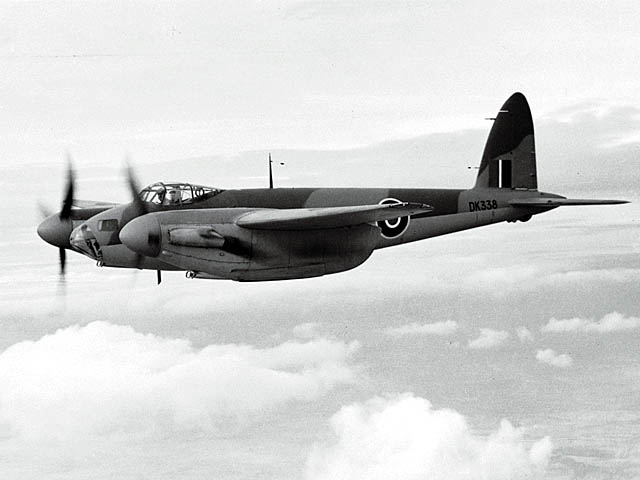 Over 7,000 were built, and many versions were armed with four 20 mm Hispano Mk II cannons housed in the fuselage and another four .303 Browning medium machine guns in the nose.
https://youtu.be/Gupn_9hF7rU
This armament gave the Mosquito a devastating volume of fire against a variety of targets. The 20 mm guns had a muzzle velocity of nearly 3,000 feet per second and could hit targets a couple of miles away, destroying tanks, ships, and other aircraft with ease. Meanwhile, the four machine guns could, in a three-second burst during a strafing run, cover an area with around two hundred and forty bullets, crippling any truck or infantry formation.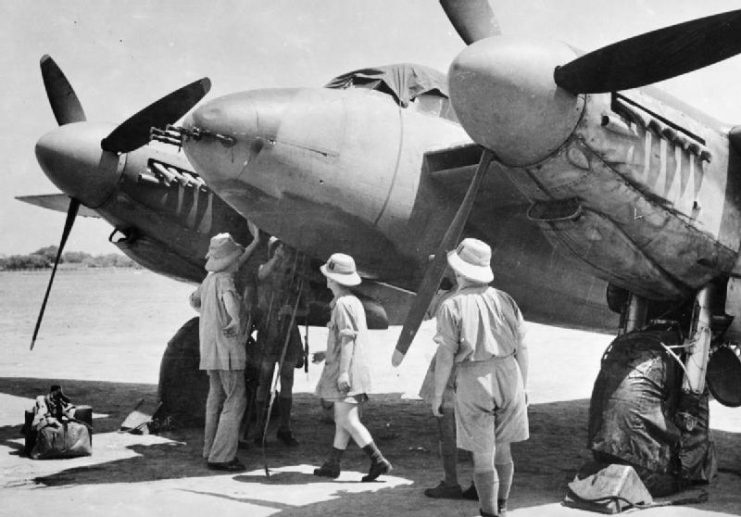 8. The Henschel Hs 129 B-3 "Tank Cracker"
Nationality: German
Period: 1944 to 1945
The legendary Stuka Ju-87, though it was a fine ground attack aircraft in its early days, it was limited in what it could do. As WWII progressed, the Luftwaffe needed a more nimble and versatile aircraft with better survivability in the low-level ground attack role. The Henschel Hs 129 was seen as the solution.
It used captured French engines and was designed to be as small and well armored as possible. The result was an underpowered, cramped aircraft with poor handling characteristics. But the reason it makes it onto this list is that the B-3 version was equipped with the impressive Bordkanone 75mm aerial anti-tank gun, among the most powerful guns ever fitted to an aircraft.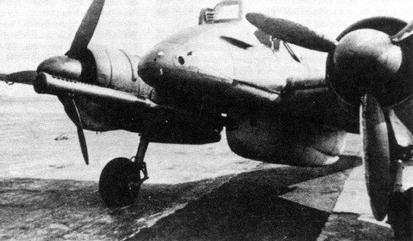 The Bordkanone was based on the venerable 75mm Pak 40 anti-tank gun, the same gun that was used on the Panzer IV tank. But the Bordkanone was fully automatic, lighter, and included an auto loader and a specially built in recoil-dampening system. The gun could potentially destroy any tank in the world at that time.
But this came at a price for the "Tank Cracker." The extra weight made the aircraft even more underpowered and difficult to control—so much so that it was almost unflyable. Only 25 of the B-3s were ever built, but that does not detract from the fact that they managed to carry a gun with such devastating firepower.
7. F-14D Tomcat
Nationality: US
Period: 1974 to 2006
The iconic F-14 Tomcat was the US Navy's premier air superiority fighter for over three decades, and in its heyday, it reigned supreme over the oceans of the world. It was very fast and long-ranged, and though it was not designed as a dogfighter, it did have reasonable maneuverability in that role since its wing sweep could be varied between 20° and 68° while in flight.
What really made the Tomcat so special as a killing machine was its pairing with the AIM-54 Phoenix radar guided air to air missile. The F-14D could use its APG-71 radar, which has a range of 230 miles, to engage six separate targets from up to 60 miles away.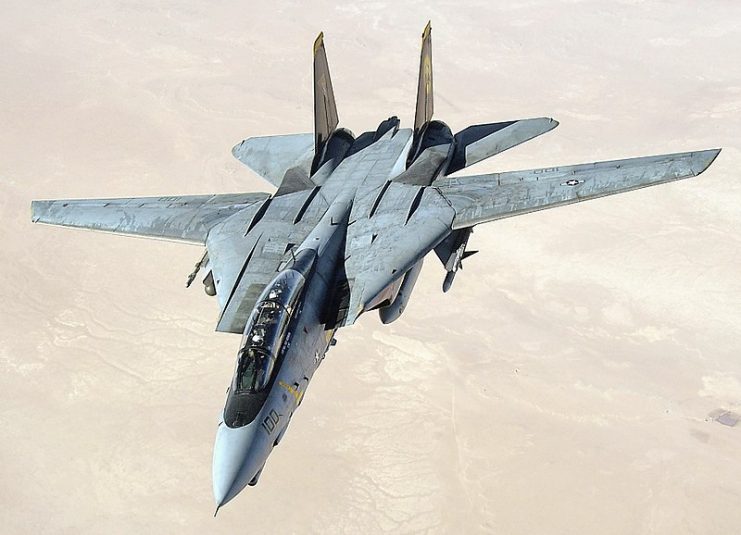 As for the Phoenix missile, though it was never tested in combat its performance proved to be most impressive during test firings. It is thought to have a range of around 100 miles and can travel up to speeds of over 3,500 miles an hour, or around a mile per second. The warhead contains a massive 135 lbs of high explosives.
The Tomcat could comfortably carry four of these. As if this were not enough, the F-14D had an internal 20mm cannon and could carry both Sparrow and Sidewinder air to air missiles as well.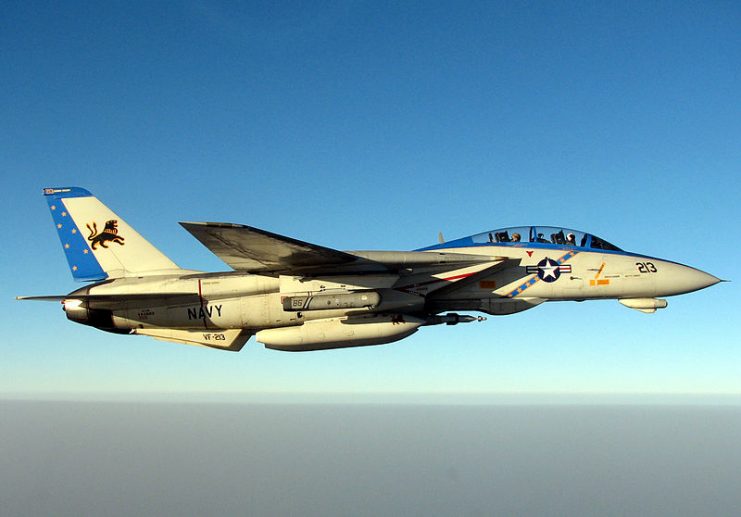 6. Ilyushin Il-2 Shturmovik
Nationality: Russian
Period: 1941 to 1954
It may seem unusual to include the Shturmovik on this list because although it was a highly successful Soviet ground attack aircraft, it was by no means exceptional. Its flying characteristics and armament gave it only a modest edge over to its contemporaries.
Il-2M3 Ju 87B
Speed 257 mph 242 mph
Range 450 miles 311 miles
Service Ceiling 18,000 ft 27,000 ft
Rate of climb (per min) 2,050ft 1,500 ft
Bomb load: 1,300Ibs 1,000 Ibs

Its armament was more than adequate for ground attack, with its highly effective tank-busting pair of 23mm cannons. This was backed up with an additional two 7.62mm medium machine guns and a rear facing heavy machine gun.
What made the Shturmovik special was the sheer number of them produced, totaling just over 36,000. To put this in perspective, Germany built around 6,500 Ju 87 Stukas, and 8,553 Panzer IV tanks (all variants). So wave after wave of these aircraft were able to attack the German forces on the Eastern front in what seemed to be in never ending numbers, making this an aircraft to be reckoned with.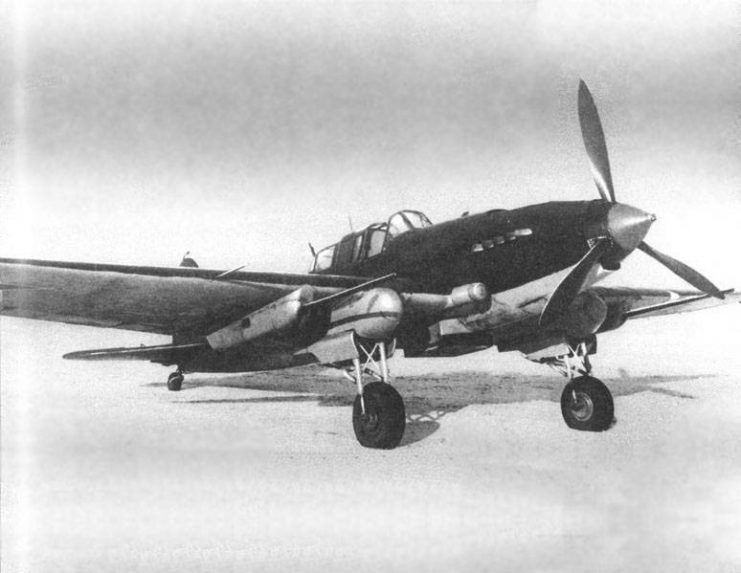 5. B-17G Flying Fortress
Nationality: US
Period: 1943 to 1945
The B-17 was a classic and was in some ways the ultimate workhorse of the Allied bombing campaign in Europe. It was a four-engined bomber that was built in massive numbers, and was highly adaptable and incredibly reliable.
By the time the G version was introduced in 1943, it was bristling with a formidable defensive armament consisting of thirteen .50 caliber heavy machine guns. This meant it could fire a total of 6,000 rounds per minute in all directions in 5-7 round bursts.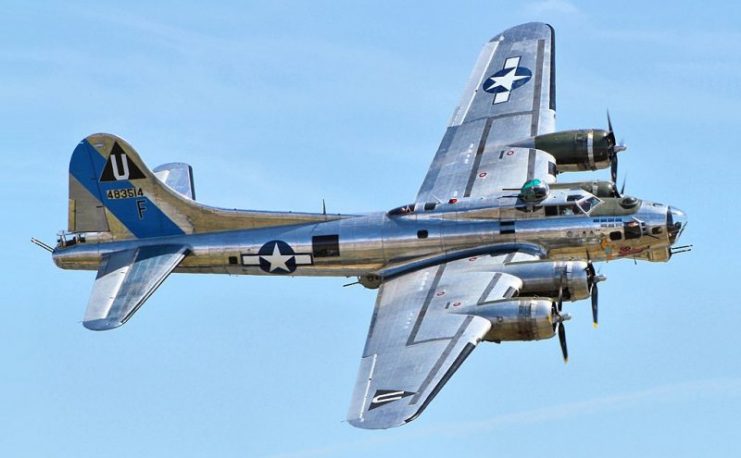 4. Boeing YAL-1
Nationality: US
Period: 2002 to 2014
The concept of knocking out ballistic missiles while they are still in flight has the potential to be a game changer, so there have been several attempts to develop an aircraft that can do so.
The Boeing YAL-1, a heavily modified cargo version of the 747 (the 400F) with a laser mounted in its nose, was the latest attempt to make a workable Airborne Laser (ABL) anti-ballistic missile weapon system. Other, similar costly failures had been the Soviet airborne Sokol Eshelon aerial laser and the US Boeing NKC-135.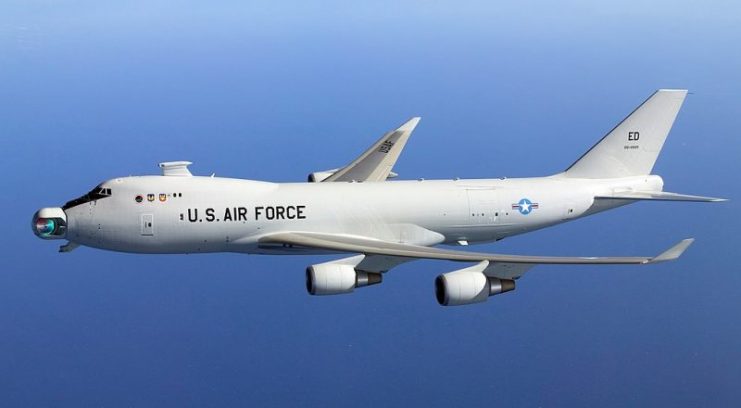 The YAL-1 was 232 feet long and weighed around 400 tons, making it by far the biggest and heaviest aircraft on this list. Though much of the program is still classified, it is known that in tests against missiles, it did manage to destroy or damage several of them.
The fundamental problem with the system at the time was that it was expensive, impractical, and had severe limitations, so the project was canceled in 2014. Currently, the United States is looking at mounting laser anti-missile defenses on unmanned combat aerial vehicles.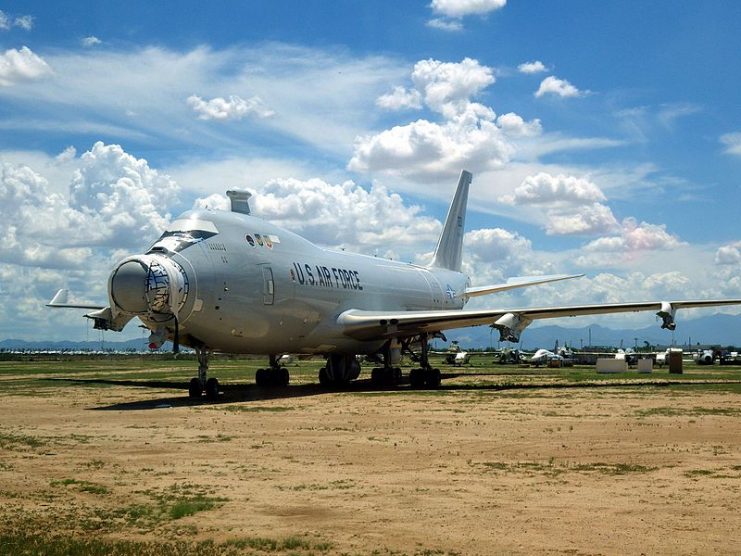 3. AC-130H Spectre
Nationality: US
Period: 1972 to 2015
In a trend that began in the Vietnam War, during which the US converted cargo planes into gunships, a whole array of lethal and versatile AC-130 based gunships were produced including the Spectre, Spooky III, Ghost Rider, and Stinger II versions.
The AC-130H Spectre version was armed with two 20 mm M61 Vulcan Gatling cannons, a 40 mm L/60 Bofors heavy cannon, and a 105 mm M102 Howitzer. This meant the Spectre could rain down terror from above against any enemy it might encounter, whether that was infantry, trucks, or tanks.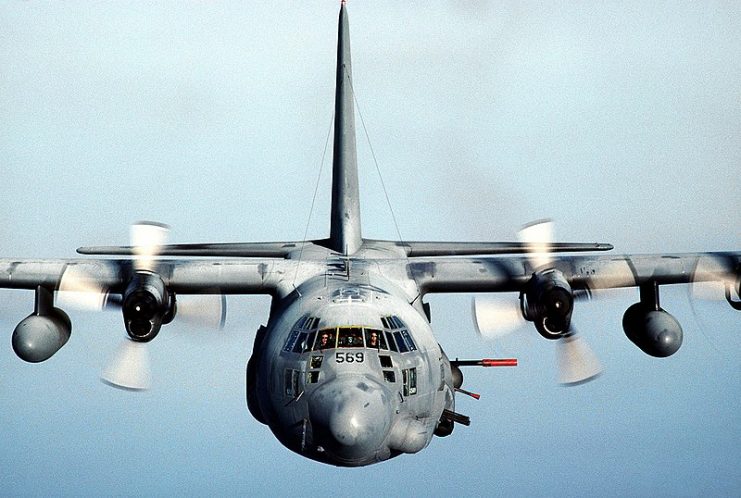 Even if they were hiding in buildings or forests. Even if there were snow storms, fog, or any other adverse weather conditions. Not even night time could hamper the Spectre's ability to hunt down and destroy the enemy. All this was made possible by a highly effective assortment of radars, infrared sensors, low light television cameras with high level zoom-in capability, and an advanced fire control system.
With its ability to stay in the air for hours, vast stocks of ammunition, and high first hit probability, this was an aircraft to be feared and respected.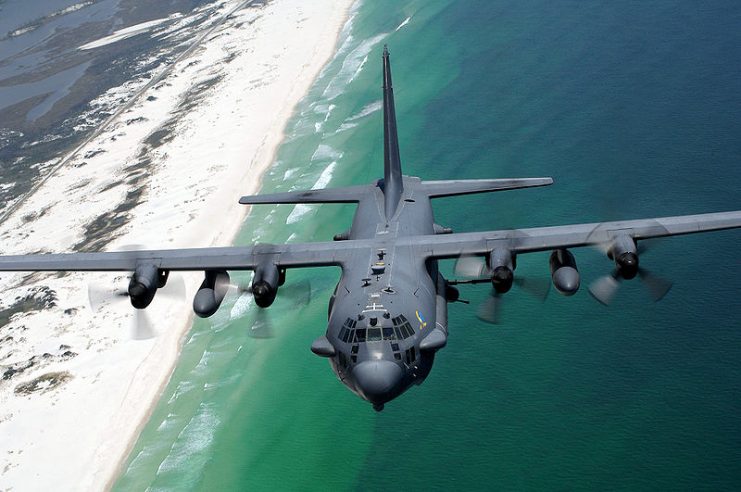 2. A-10 Thunderbolt II
Nationality: US
Period: 1977 to present
It was inevitable that the A-10 would appear high on this list, as its potent combination of flexibility, weapons and protection makes it arguably the most impressive and lethal ground attack aircraft in history. It is also easy to maintain, needs only a short runway, and has a proven battle record in conflicts like the Gulf War (1990 to 1992).
It is heavily armored so it can survive in the close air support environment for which it is specifically designed. It can survive multiple hits from weapons up to 23mm caliber, has multi-redundancy systems, and can still fly if one of its two engines becomes disabled.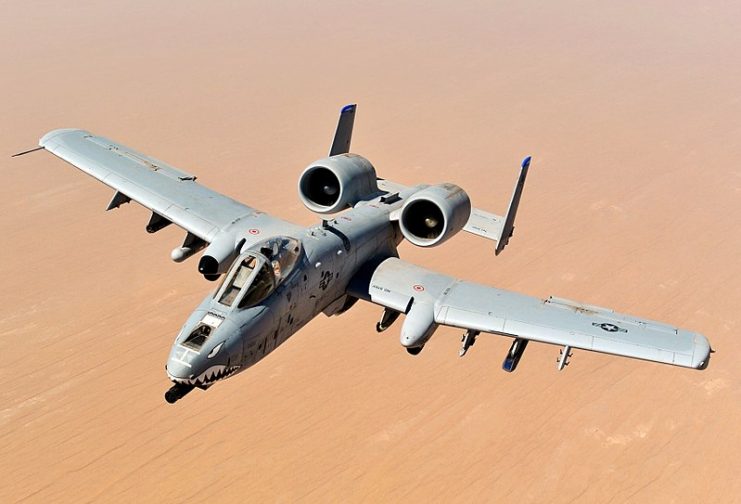 It has a total of 11 pylons and can carry of 16,000 lbs of assorted ordnance including rockets, laser-guided bombs, and both air to ground and air to air missiles. Its payload is twice that of its predecessor, the Douglas A-1 Skyraider.
What really sets it apart is its unique 30 mm GAU-8/A Avenger rotary cannon with its 7.5 ft long barrel. This has an effective range of 4,000 feet and can fire up to 65 rounds per second of armor piercing or high explosive ammunition. The aircraft can carry over 1,100 rounds of ammunition for this gun. The armor piercing incendiary round, in particular, has a depleted uranium core and can defeat the armor of any tank in existence.
Though it has been in service since the 1970s, the A-10 fleet is not retiring in the near future. The airframe's life expectancy is calculated to last until 2040, so this simple, yet highly effective aircraft could serve its country diligently for another 20 years.
1. Convair F-106 Delta Dart
Nationality: US
Period: 1957 to 1985
The pairing of the 1,525 mph Convair F-106 Delta Dart interceptor aircraft with the AIR-2 nuclear tip missile made for a deadly combination. It was designed to break up enemy bomber formations.
The F-106 used a complex fire control system which could be linked to the Semi-Automatic Ground Environment network for ground-controlled interception.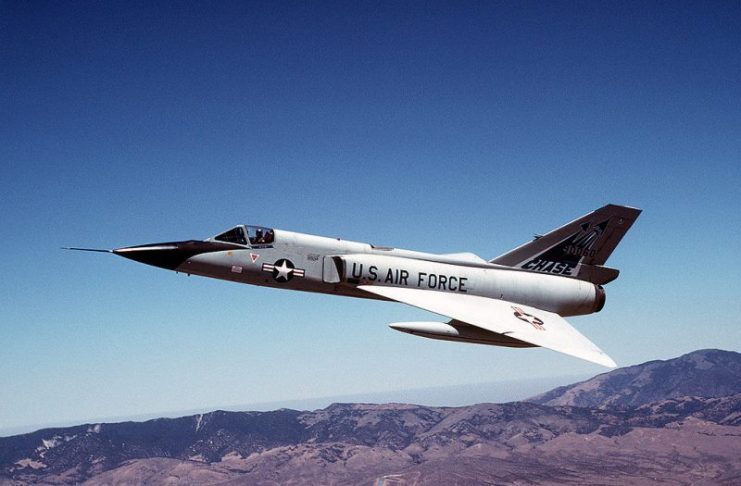 The AIR-2 was unguided and had a speed of 2,400 mph and a range of 6 miles. It had a 1.5 kiloton nuclear warhead and was said to have a 1,000-ft lethal blast radius. The missile used a time delay fuse, theoretically allowing the F-106 to get well clear of the area before detonation.
Read another story from us: If the Cold War Went Hot, the Skies of WW3 Would Look Like This
In reality, the F-106's fire control system never worked properly, so the concept of hitting a fast-moving bomber with an unguided time delayed missile while using a temperamental (at best) fire control system was optimistic. But in terms of sheer power, nothing can compare to this monster of an airborne weapon.