War History online proudly presents this Guest Piece from Jeremy P. Ämick, who is a military historian and writes on behalf of the Silver Star Families of America.
The period of World War II has left us with many stories of heroism, often that are associated with individuals so filled with patriotism and a voluntary spirit that they chose to serve their nation despite any obvious threats to their safety. Sadly, many of these bold personal narratives come with the death of the servicemember and loved ones left behind to mourn an unexpected loss.
One such tale originates from Kansas City, Missouri, and describes James D. Ellis—the only member of the Missouri Highway Patrol to have lost his life while serving in the military. Though his passing is now decades in hindsight, it has inspired one organization to share his story and seek ways to honor his memory by beautifying his final resting site.
"Before entering the army … Captain (James) Ellis was in charge of the fingerprint department at the Lee's Summit highway patrol office and before that was stationed at the patrol's headquarters at Jefferson City," reported the Maryville Daily Forum on March 19, 1943.
Prior to his decision to enlist in the U.S. Army during World War II, Ellis served as a lieutenant with the Missouri National Guard's Battery D, 129th Field Artillery Regiment, which became known as "Truman's Own" since it was the regiment with whom President Harry S. Truman served during the First World War.
Records obtained from the Missouri State Highway Patrol confirm that Ellis attended the patrol academy in 1935 followed by his assignment to General Headquarters in Jefferson City, where he was serving when he married the former Kathleen Hufflines in 1936.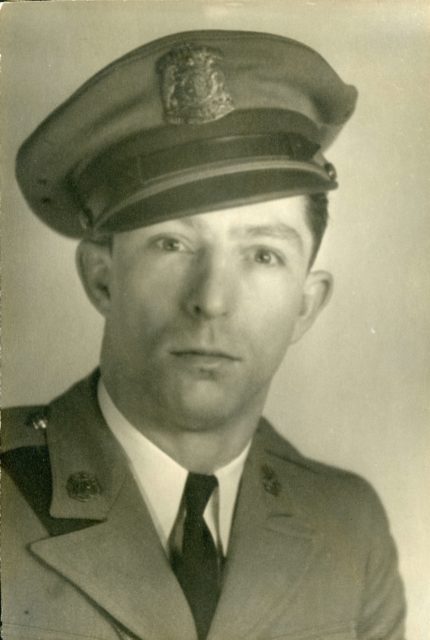 The 29-year-old trooper was transferred to Lee's Summit in August 1937 and less than three years later made the decision to leave his position as a citizen/soldier with the Missouri National Guard to serve his country as an officer in the U.S. Army.
Granted a leave of absence from his patrol duties on June 30, 1941, Ellis "was assigned to the Philippines and served in the field artillery," wrote retired Col. Fred M. Mills, former superintendent of the Missouri Highway Patrol.
Records accessed through the U.S. National Archives and Records Administration establish that Ellis was promoted to captain and assigned to the 88th Field Artillery Regiment. The regiment, as noted in the book "World War II Order of Battle" by Shelby L. Stanton, was "partially activated at Ft. Stotsenberg, Philippines," on April 19, 1941.
Trevor Nevitt Dupuy's book, "Asiatic Land Battles: Japanese Ambitions in the Pacific," summarizes the horrid struggle that soon ensued in the Philippines. As Dupuy explained, by December 1941, "(General) MacArthur's force consisted of 13,000 American troops, plus 12,000 excellent Filipino soldiers … (and a) Philippine Commonwealth Army (that) consisted of about 100,000 (poorly trained) men."
The Japanese were focused on capturing Luzon, the principal island of the Philippines, and as Dupy further explained, they had "nearly 60,000 combat troops (and were) supported by the powerful Japanese Third Fleet."
Former Trooper Ellis, now an artillery officer in the U.S. Army, would experience the nightmare that quickly followed. On December 8, 1941—the day after much of the U.S. fleet was crippled at Pearl Harbor—Japanese planes destroyed many American aircraft during an attack of Clark Field, Luzon. A couple of days later, Japanese landings began on the northern coast of Luzon.
Overwhelmed by the violent Japanese assaults and lacking adequate reinforcements, U.S. troops soon had to withdraw south toward Bataan. In the coming weeks, supplies began to diminish and the lack of food weakened those who struggled to keep up the fight. On April 3, 1942, the Japanese launched their final attack and, on April 9, 1942, the 88th Field Artillery Regiment along with the other American forces surrendered.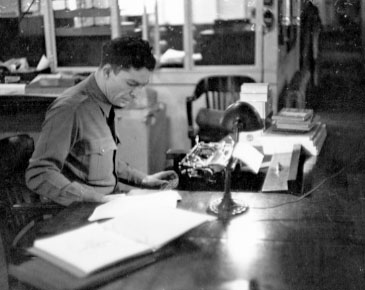 Much has been written about the "Bataan Death March" that followed, during which hundreds of Allied survivors were forced to march in sweltering heat to prisons in Manila. Though much suffering occurred during this timeframe, Ellis, who was wounded in combat prior to the surrender, "remained behind on Bataan in a Japanese prisoner of war camp at Cabcaben, which also served as a field hospital," explained James Erickson.
"A file from the National Archives and Records Administration indicates Ellis later died from malaria on October 16, 1942 in Ward 12—the officer's ward—of the Cabanatuan #1 POW camp hospital," explained Erickson, whose own father, Capt. Albert Erickson, was held in the same ward during a portion of his 3-1/2 years of imprisonment by the Japanese.
He added, "I do not know that my father and Capt. Ellis knew one another but I seems probable."
The Sunday News and Tribune reported on July 11, 1943, "Capt. J.D. Ellis, formerly finger print expert of the Highway Patrol in Jefferson City, died in a Japanese prison camp according to word received here yesterday by friends,"
The artillery officer's body was eventually returned to the United States and interred in Floral Hills Cemetery in Raytown, Missouri. His wife, with whom he never had any children and who never remarried, passed away in 1986 and is buried in the Lee's Summit Historical Cemetery.
Fred Mills is a past president of the Missouri Association of State Troopers Emergency Relief Society (MASTERS)—a benevolent fund that provides aid to a trooper's immediate surviving family member (wife or husband) and children if he or she is killed in the line of duty. As he explained, MASTERS wishes to honor Ellis' memory by connecting with any relatives to work together to improve and maintain the trooper's gravesite.
"We feel that it is important that Trooper Ellis' story becomes a permanent part of the Patrol's history," Mills said. "It is our wish to honor his unselfish service for not just maintaining, but living the Patrol's motto of 'Service and Protection.'
"MASTERS was formed in 1979 with the commitment to support the families of troopers who died in the line of duty and while Ellis' death was not a Patrol line-of-duty death, he is the only trooper to have died while on military leave." Mills added, "As such we feel that we have a moral responsibility to honor his sacrifice and work toward providing a grave marker that recognizes both his Patrol and military service."
Anyone with information that will assist MASTERS in connecting with any direct family members of James D. Ellis, please contact Fred Mills at fmmcallhome@comcast.net.