I have been visiting Normandy for 35 years and living there for the last eighteen. As a fledgling battlefield tour guide in the early days, I was one of maybe a dozen guides working full time escorting visitors to the D-Day beaches and memorials.
As of 2019, there are around 150 tour guides making a living from D-Day touring – and that's just those actually living in Normandy.
Some work for large tour companies with fleets of minibusses, while others are independent guides working freelance. Typical group sizes are 2-16 people and the busy season runs from March to October.
According to Calvados Magazine (Spring 2019), the 51 sites in Normandy classified as being concerned with the "Memory of War" (the military museums, war cemeteries, and official battlefields) receive an incredible 5 million visits per year.
I predict that, this year, that figure will double and, if the application for the D-Day beaches to be UNESCO listed is successful, industry experts predict an increase of 30%.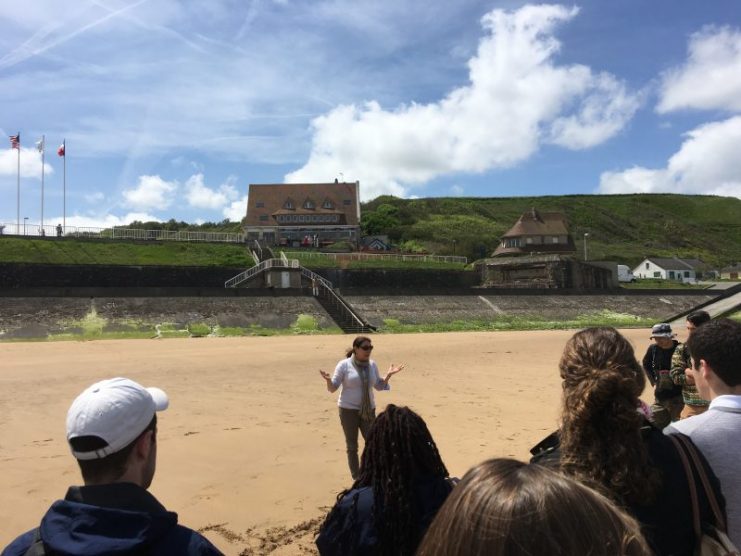 So, where do visitors with an interest in WWII go in Normandy? This is where the article's title becomes clear as there are the seven sites I think are the most visited:
Omaha Beach – Dog Green sector
Arromanches – the Mulberry harbour
Pointe du Hoc
The American Cemetery overlooking Omaha Beach
Sainte-Mère-Église
Utah Beach
Pegasus Bridge
Readers might argue that other sites like Merville Battery, Juno Beach, Longues sur Mer, Carentan, Montormel, Hill 112, and other battlefields get visitors too — and of course they do, but not in the numbers enjoyed by the "Magnificent Seven" as I rather ironically call them.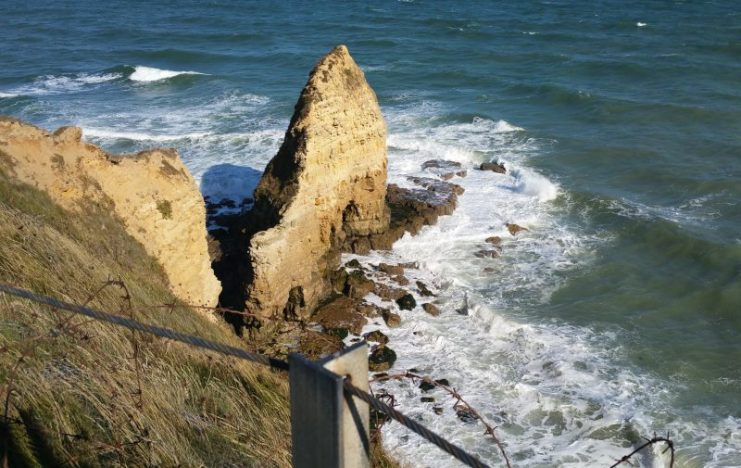 The actual battlefields in Normandy stretch over 10,000 square miles. There are at least 2,000 memorials to see – no-one has ever counted them all, and even I frequently discover ones previously unknown to me on my travels.
The simple problem is: the average visitor does not allow enough time to see Normandy properly.
Even if you focus on just one country's role on June 6th, the first day of the invasion, I would always recommend one to two days. If you want to get to grips with the epic battles inland, the grudging campaign through village after village, I would suggest a week.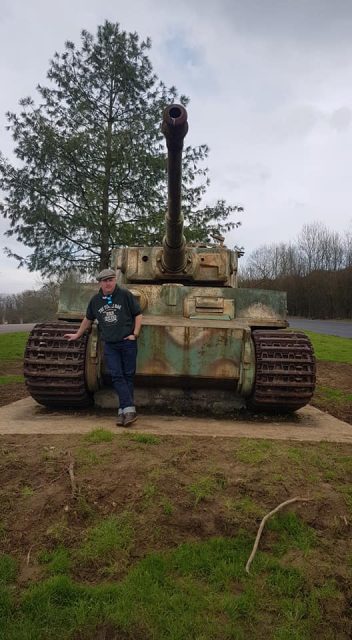 The reason why the Magnificent Seven get the attention is largely due to habit. Visitor A takes a one-day tour and sees most or all of the seven sites. He has a great day and suggests to his friend, Visitor B, that he hits those same "must see" sites.
Consequently, those seven sites get featured again and again on social-media and tourism review websites. These sites are of course important, world famous, and visually rich and so deserve such attention, but no-one ever questions whether or not they should have ventured elsewhere in Normandy.
This pattern has been repeated over the last 20 years. It is reinforced by the many guide-books and websites as well as the popularity of movies, TV shows, and video games. Now, in 2019, the visitor to the historic battlefields is rather stuck in a rut.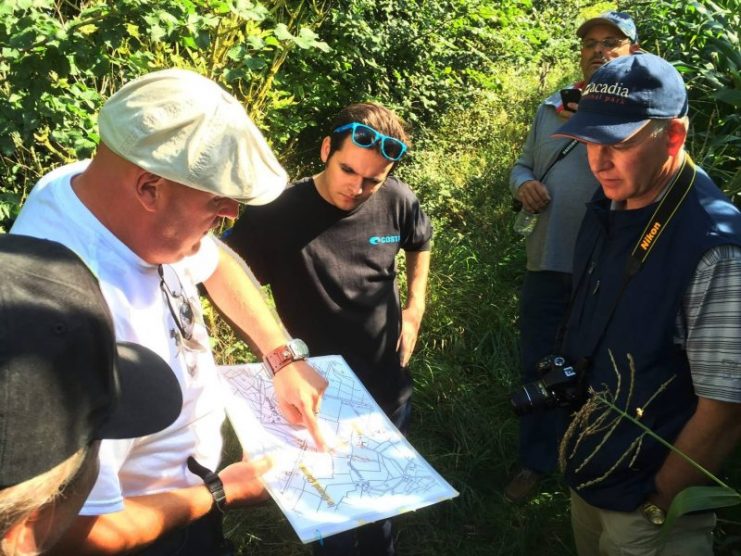 As a tour guide myself, here are my tips for a visit:
1) Don't just focus on the landing beaches and Airborne drops. Head inland and explore the key battles for Cherbourg, Saint-Lô, Mortain, Avranches, and Falaise – to name just five.
2) Read up before coming. I thoroughly recommend the following books. All of which are general histories covering the whole campaign:
D-Day: Piercing the Atlantic Wall by Robert Kershaw
The Americans at Normandy by John C McManus
Stout Hearts. The British and Canadians in Normandy 1944 by Ben Kite
The Juno Beach Trilogy by Mark Zuehlke
And, new this year:
Normandy 44 and the Battle for France by James Holland
These books are a great place to start, but there are many other valuable publications such as guide books with driving-routes you can follow.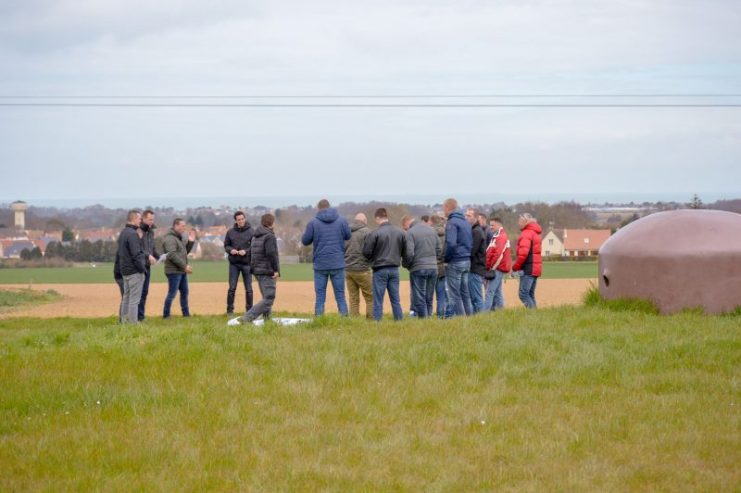 3) Book a knowledgeable tour guide. There are many — too many to list here — but do your own research. There are excellent French and British tour guides and, indeed, guides of other nationalities.
They will have specialized local information not found in books, they won't waste any time navigating and will take you to fascinating sites, some of which you would never find on your own.
When you book, check that they are fully compliant with EU laws. To transport paying clients they should be able to produce a Transport Licence – VTC or LOTI. In addition, to guide in certain places like Mont St Michel they require a National Guide Card. They should also have public liability insurance and specialized documentation to ensure your trip is worry-free.
Look at their reviews and follow their advice about how best to spend your time. They would love the chance to take you to their favorite places beyond the Magnificent Seven.
The Normandy Battlefield Tour Guides Association is also worth checking out. Guides listed there will be legal, experienced, and knowledgeable.
However, don't underestimate how far in advance you will need to book your guide. The very best guides are often booked for May and June especially before the end of December.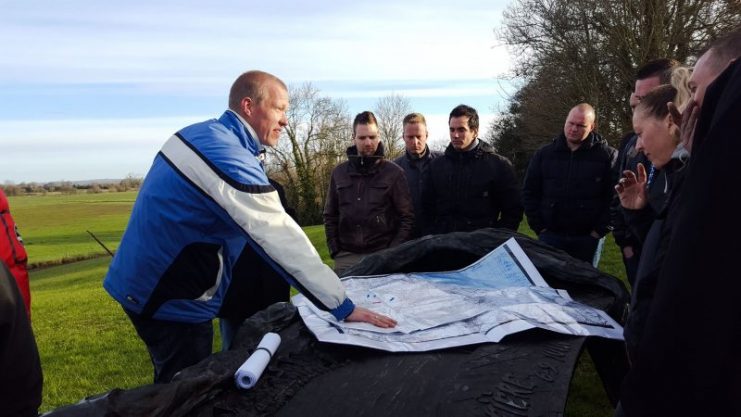 4) Most importantly, however long you plan to spend in Normandy – add on another day right now. If you planned on two days, spend three. You will thank me later.
Read another story from us: Did The C47 Pilots Nerves on D-Day Cause Casualties?
The Battle for Normandy was so much more than D-Day. Only a small percentage of the men who died did so on that first day. Over the next 70 days, thousands more were killed and wounded in epic engagements inland where the beaches were miles behind them.
Paul Woodadge is an author, film-maker and WWII historian living in Normandy.
Websites Ddayhistorian.com and ww2tv.com
Normandy battlefield tour guides association