War History Online presents this Guest Piece by Hans Weisman
Right after the successful Japanese raid on Pearl Harbor/ Hawaii on Dec 7, 1941, many American citizens must have panicked over the next aggressive move from the Empire of the Sun. There were allegations that they soon would steam up with a huge fleet to invade California. That scenario seemed unrealistic as the surprise factor that worked wonder in Hawaii could hardly be repeated with twice that distance over open ocean.
A more realistic option for the Japanese Military, eventually planning an attack on US territory, loomed in the North of the Pacific. There was that necklace like a string of 69 islets that ran from the Northern Asian side of the vast ocean (nearing the Siberian island of Kamchatka) all the way East to the Southern Alaska peninsula or "panhandle." The seaways around this island chain were patrolled by PBY-5A Catalinas, the C-47's and a small fleet of ships, not really sufficient for covering the huge distances.
A forgotten war was fought there to liberate Attu.mericans quickly realized that this island chain could incorporate a very serious threat. Alaska was since years considered as the last remote frontier for which no enemy would ever have any interest to invade.
Consequently, there were hardly any coastal defense works, infrastructure or telecommunications networks that could make a coordinated stand against a Japanese invasion fleet/ army, that would come in from the East with an island hopping domino strategy and superior armed forces. Worse, Alaska was since years the dumping ground for vintage army equipment, with arms, even helmets, and fortifications that were leftovers from WWI. Undermanned, under defense, with no existing supply lines to the sea harbors, the menace was bitterly felt by the end of 1941.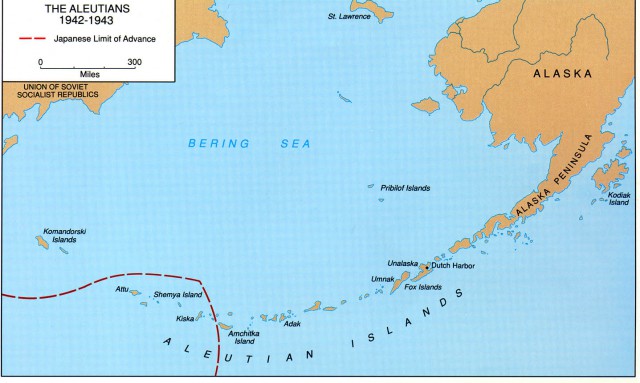 The panic that followed brought some excellent ideas of how to defend the remote American soil, more than a thousand miles away from Seattle. One particular idea was brought to reality, and you can still enjoy the fruits of that endeavor until today. It is the Alaska Highway nr 1, or in Military nomenclature the Alcan Highway or Alaska-Canada Highway.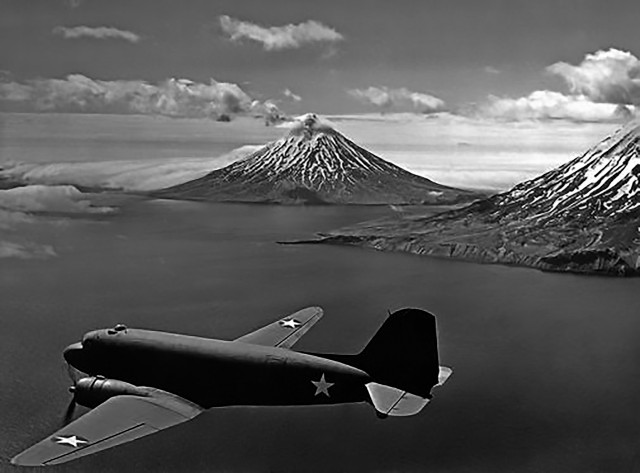 Here follows a miraculous story of how the North was won by road, not only by the settlers but in particular by the seven regiments of the US Army Corps of Engineers. That corps worked out a plan for the construction of a Highway that would run from Dawson Creek (British Columbia) all the way up North via Whitehorse (Yukon) to Delta Junction, less than 100 miles South of Fairbanks in central Alaska.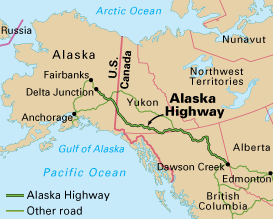 The total length of that immense project through an impenetrable wilderness of Pine forests, swamps, and mud lakes was 2237 km, nearly 1400 miles and was intended to bring Army supplies to Alaska at a rate of a 1000 tons per day with 1400 trucks of (on average) 1o tons each. What should have been transported with ease by shipping lines had to be done now with trucks over a huge distance with no road existing yet. The shipping harbors and boats available could hardly be defended against Japanese naval attacks, as most of the US Pacific Fleet was wiped out in the Hawaii Attack, or badly needed elsewhere in the ensuing sea war.
In such nasty conditions, one of the greatest Army Corps of Engineers construction projects started on 9 March 1942, only three months after the attack on Pearl Harbor. With 10.000 soldiers and thousands of trucks, bulldozers, graders, steamrollers, cranes, and shovels, they started the job in early springtime in 3 different locations, Whitehorse, Dawson Creek and Delta Junction

This immense effort was the only viable answer, while a few months earlier one could hardly have believed that the Japanese would ever make such audacious plan of an overseas attack on what was considered one of the mightiest Naval Forces in the World. But their success on Pearl Harbor may have worked as a drug, giving them a feeling of invincibility.
Amazingly, as they must have realized that their raid, although successful, had only destroyed the Pacific US Battleships like the USS Arizona. By a miracle, the ships that really would matter and play a crucial role in the imminent sea battles had all escaped the carnage in Hawaii. Naval warfare was about to enter into the next level, in which "Reach to Strike" was no longer determined by the shooting range of Big Battleship cannons, but by the aircraft carriers that extended their deadly strike power to 500 km and more by launching at open sea torpedo and bomb-carrying aircraft.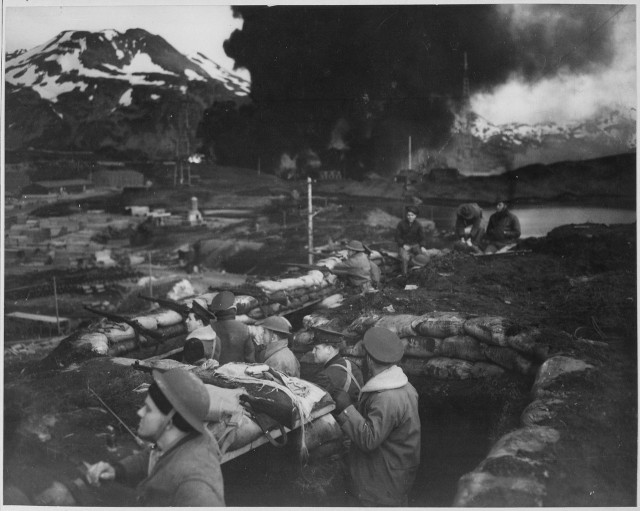 Only 3 months after the road works had started, the worst scenario of Doom for Alaska seemed to become a reality. Early June, 1942, seven months after Pearl Harbor, a Japanese invasion fleet occupied the undefended islands Attu and Kiska in the far western side of the Aleutian chain. This US territory, at only 1750 miles from Tokyo, was taken by surprise and all natives and a US weather station crew were taken, prisoner. Before that, on June 3, 1942, a fleet of two light Japanese aircraft carriers intruded much deeper to the East into the US-controlled sea and airspace. They launched (at a distance of only 180 miles away) 34 aircraft that raided Dutch Harbor, on the Southernmost end of the Alaskan "panhandle."
That raid would take a brutal two days and made some 100 victims in town, plus moderate damage on the oil supply tanks, military barracks and port facilities. It soon turned out that this was a diversion attack, to cover up the Japanese invasion of the Midway Islands. After two days, the Japanese strike force that had attacked Alaska broke up and sailed back to Japan, as they got the bad news about the outcome of the Battle of Midway. In that battle, the Imperial Navy lost 4 of its big Aircraft Carriers, all of them veterans of the Pearl Harbor Attack.
This loss could never be recouped again, it is considered as the American revenge for the infamy of Dec 7, 1941, and a pivotal point of the Pacific War.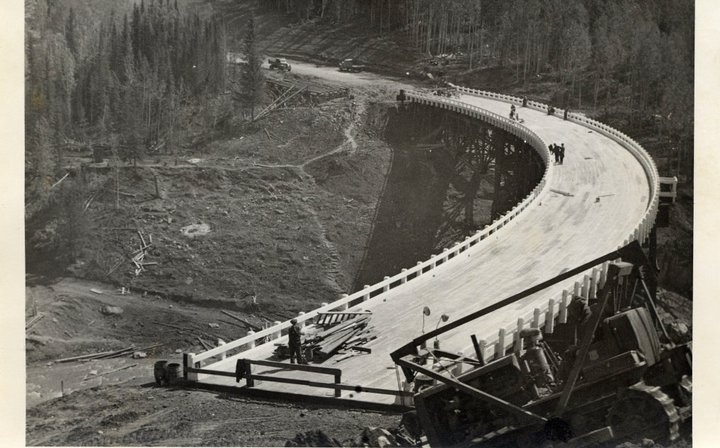 Meanwhile, the works on the Alaska Highway carried on during the summer of 1942, until 25 October of that year, as the road was finished in its first primitive stage with basic bridges, gravel, and sand. By 1943, the roadworks were continued for another summer to improve the accessibility of the road, also in wintertime as snow needed to be cleared.
The situation on the Pacific Naval War front turned soon into a disaster for the Imperial Japanese Fleet. That fact rendered any other plans for an invasion of Alaska totally unrealistic, as all hands were needed on deck in the South Pacific ( Solomon Islands, Guadalcanal, Aug 1942), to defend the flanks of the Japanese Emporium at its greatest extent. That development slowly started to dawn and would influence the efforts made on that what was six months earlier seen as the one and only "Road to safeguard Alaska."
The initial goal of 1000 tons of cargo to be transported per day did never materialize, in fact, the road turned itself redundant as the war effort struggled on, pushing the Japanese Forces further back from Alaska.
But the Japanese occupation of US territory on the minuscule islands Attu and Kiska just continued until summer 1943. In May 1943, the US Navy sailed out with what seemed an overkill of ships, but the Japanese had gained a reputation for fiercely defending islands. Attu was finally conquered for the expense of nearly 4000 US casualties. The Island of Kiska turned out to be abandoned when the US troops invaded later in Aug of that year.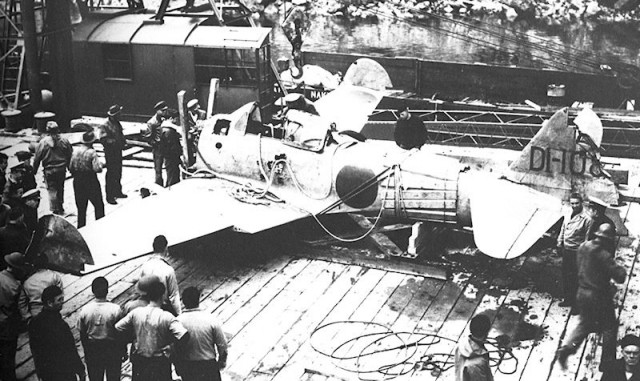 At the end of the Pacific War, the balance was made up. Alaska had come under attack, but it was a small scale raid executed by two light aircraft carriers and some 40 aircraft altogether. Most likely designed primarily as a diversion raid for the Midway operations and testing the defense works, it may never have been a real target for the Japanese Army to occupy Anchorage or large parts of that vast and barren land. But that was all not known in Dec. 1941 and the decision to build that Alaska Highway of 1400 miles up north to Fairbanks was more than justified. The Army Corps of Engineers made here one of the great American road building projects in merely eight months.
And today? I rode a greater part of that iconic Alaska Highway nr.1 on my trip to Whitehorse ( YT) and on to Tok and Fairbanks, AK. It was a magic ride, as I describe in my book The Dakota Hunter. I visited Alaska and the Yukon some years ago to find the crashed C-47 in the Ruby Mountains, Yukon, near Haines Junction. The Kluane National Park, Haines Harbor and the surrounding lakes and mountains are of a scenic quality as rarely encountered. I have seen roads, mountains and lakes in my life, believe me, from Maui's Hana Highway to the mysterious Macchu Picchu road in Peru, from the Cape Shore roads in SA to the Glacier Mountains in Montana, but this Alaska Highway and its environment are of a class on its own.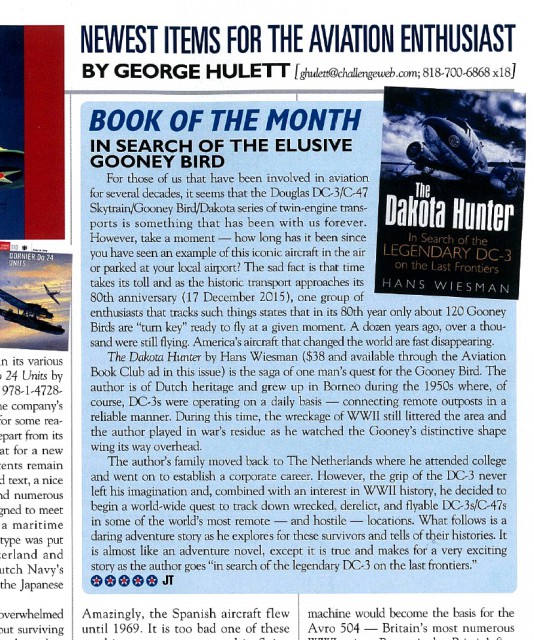 You should read my book The Dakota Hunter (320 pages, 250 photos) for all details that I describe in my search for the lost Douglas C-47/ Dakota on the last frontiers; it will amaze you! For a sneak preview, come to my website www.dc3dakotahunter.com and find out why this book has been selected by the leading US vintage Aviation AIR CLASSICS Magazine as their "Book of the Month"( Aug 2015). Read here below the AC review:"… What follows is a daring adventure story as he explores for the DC-3/ C-47 survivors and tells of their histories.
It is almost like an adventure novel, except it is true and makes for a very exciting story…. " Click on the button "Order the book" right on top, and you can order the book right away at Amazon, Barnes & Noble, Bol.com etc.
All pictures provided by the author. 
We hope you enjoy our content. We think it's important to keep war history alive. If you do too, please consider becoming a supporter. Thanks.
Become a Supporter