Growing up on the east side of the town, Jefferson City, Mo., resident Mark Schreiber recalls the days when he and Dale Clark, a close neighborhood friend, would dress up in military gear and "play Army" as kids. Many years later, as they grew older and graduated from high school, Clark would no longer have to pretend he was in the military when he made the decision to enlist in the Marine Corps.
"I lived on Hobbs Terrace and Dale lived up on Ewing Drive," said Schreiber. "Sometimes, while we were playing, we ventured into the National Cemetery and we would walk through there … looking at the headstones and talking about the Civil War and those types of things," he added.
A 1964 graduate of Jefferson City High School, Clark's younger brother, Dan, said that although his brother was several years older, he recalls that he attended one year of college at Lincoln University after finishing high school before finally making his decision to join the military.
"My parents were horribly against (his decision to enlist)," said Dan Clark, "because my father was a World War II veteran and I don't think that he wanted Dale to go through what he had experienced during the war."
Undeterred by his father's concerns, on June 15, 1965, Clark signed his enlistment papers and went on to complete his basic training at the Marine Corps Recruit Depot in San Diego, Calif., in late August 1965. Several weeks later (November 27, 1965), he was sent to Vietnam, where he became a rifleman with Company K, 3rd Battalion, 9th Regiment of the 3rd Marine Division.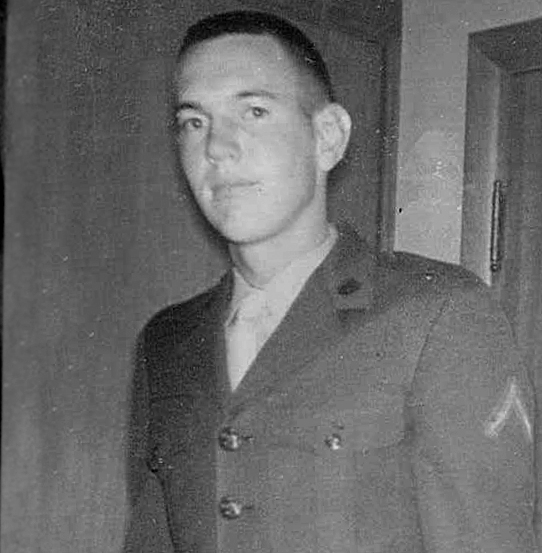 Schreiber noted it was not surprising that Clark's path eventually led to his military service, since he had "showed an interest in the Marines while we were in high school and even made several comments about it."
The young Marine remained in Vietnam for several months, conducting patrols and other military operations until a fateful event that occurred on August 19, 1966, which would secure for him the unfortunate distinction of being the first Cole County resident killed during the war.
In a letter sent to Clark's parents by one of the lieutenants in his company, Dan Clark learned of the puzzling and ill-fated circumstances regarding the death of his older brother.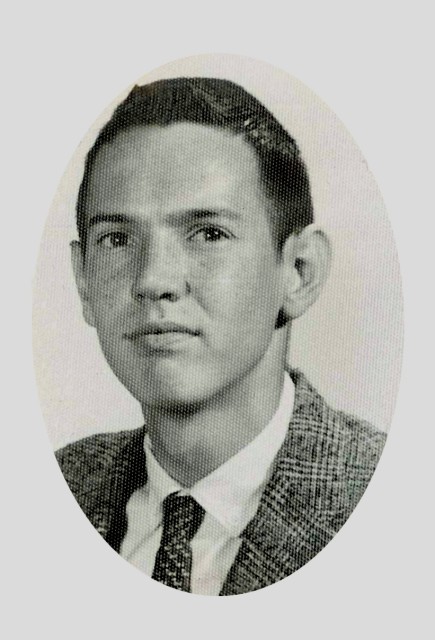 "I was 13 years old at the time, but I remember being told that he had just returned from a patrol (in the area of Da Nang), was debriefed and was resting," said Dan Clark. "What happened next … I'm not really sure, but it is my understanding that a grenade that was attached to his equipment somehow went off and killed him," he added.
The body of 19-year-old Lance Corporal Clark was returned Mid-Missouri and laid to rest at the Jefferson City National Cemetery on August 26, 1966, following funeral services held at First Baptist Church where he had been a member.
"No, Dale didn't enjoy his duty in Vietnam," stated Rev. G. Nelson Duke, while officiating the funeral for Clark. "He had written his pastor and others about those weeks on C-rations, the filth and heat of the country, the uncertainty about the enemy." He added, "But he had sworn allegiance to duty for his nation, and he was performing it."
On the day of the funeral, John G. Christy, who was Jefferson City mayor at the time of Clark's passing, requested citizens of the community fly their flags at half-staff in recognition of the sacrifice made by Clark; the following month, the city council passed a resolution in memory of the fallen Marine.
These days, when Schreiber visits the National Cemetery, he can clearly recall the moments from many decades previous when he and his friend first visited the area that would eventually serve as Clark's final resting place.
"I close my eyes and can still see that tall, skinny, freckle-faced boy with his broad smile," Schreiber said. "It is still a very emotional experience for me, thinking of those times long ago, of all the glorious events that we foresaw in our minds."
Solemnly, he added, "When you come up together in school for all of those years, you arrive at the mentality that you'll see each other again tomorrow, but for Dale, there wasn't that tomorrow.
"I believe that his service is symbolic of so many local people that we have lost in past conflicts, who laid down their lives so that we might live to remember them."
Clark was posthumously awarded the Purple Heart and Vietnam Service medals and is recognized on Panel 10E/Line 19 of the Vietnam Memorial in Washington, D.C.
Jeremy P. Ämick writes on behalf of the Silver Star Families of America.