By Jeremy P. Amick
Striving toward a single purpose is an important component of the educational experience, according to Jerry Hobbs, superintendent of the Russellville (Mo.) School District; and is a conviction he has carried with him since his time in the United States Air Force.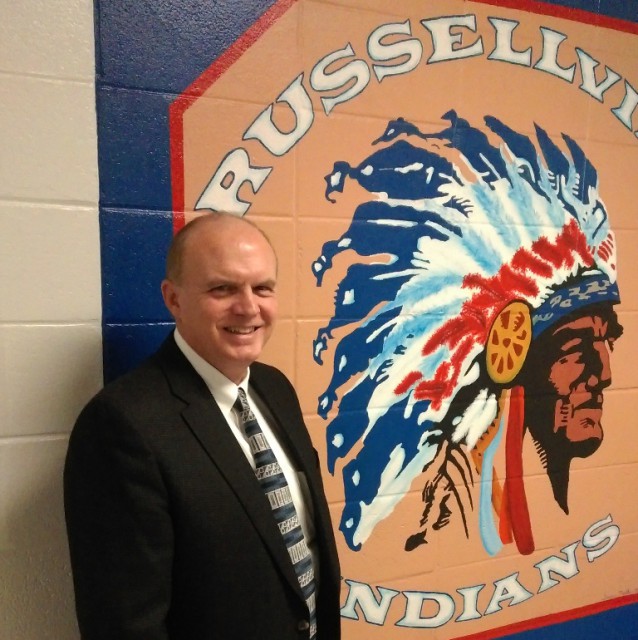 While reflecting on his own high shool days in Thayer, Mo., Hobbs, 58, Russellville, notes that when he graduated in 1974, few opportunities existed in his rural community … other than factory work or college.
"I wanted to go to college," Hobbs explained, "but my parents did not have the money to send me and I was not aware of any (available) grant opportunities at that time."
The young man set his sights on the Air Force prior to graduation, but had to wait until the following September to enlist after reaching his eighteenth birthday, thus enabling him to join without his parents' consent.
Upon enlistment, Hobbs was guaranteed a slot as a cable splicer which, he explained, was recommended by an uncle working for Southwestern Bell since it might provide the necessary skills for the young recruit to attain a good job once he left the service.
A new recruit, Hobbs completed several weeks of basic training at Lackland Air Force Base (AFB), Texas, and then moved a only few miles away for assignment to the 1827th Electronic Installation Squadron at Kelly AFB, receiving training in his chosen career field through on-the-job training.
"They placed me with a senior master sergeant working in the (communications) field," he said. "Essentially, what we did—back at that time—was splice together cables that were running all over the base."
He added: "We would also troubleshoot and make repairs whenever (communication) lines failed; this required us to have a secret clearance because we might overhear conversations when we tapped into the lines while making repairs."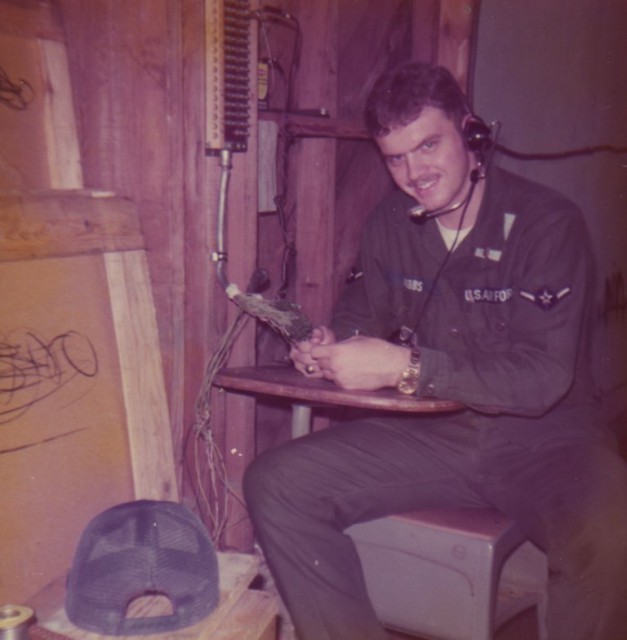 Though much of their daily duties appeared risk-free, Hobbs noted the occasional injury did occur.
"At that time we were working with older lines that required installation of exterior lead sleeves when lines were spliced together," Hobbs said. "We would have to boil lead to install these sleeves.
"Sometimes we had airmen that were scared or get in a hurry and end up splashing some of the molten lead onto their skin, which resulted in some pretty serious burns."
For the next two years, Hobbs traveled to both Air Force and Army installations throughout the southern United States, repairing existing telephone lines and updating old communication networks.
In 1976, his career shifted from apprentice to instructor when he helped develop and teach the curriculum for a communications and electronics training course for military members from all branches of service.
"That's what first got me interested in teaching," he said.
Though he enjoyed the Air Force and all it had to offer, Hobbs left the service in July 1978 to pursue a degree at Arkansas State University, using the GI Bill benefits he had recently earned.
While in college, he began working for the postal service, a career he continued after earning his bachelor's degree in 1982. However, six years later he grew disenfranchised by what seemed limited promotional opportunities and left the postal service to pursue a different path.
"I believed there was something else for me and chose to use my education and study for an advanced degree," he said.
He was hired to teach social studies at a small school district in Arkansas, an experience, he said, that soon piqued his interest in becoming a principal. Taking a year off of work, Hobbs returned to Arksansas State and earned his master's degree in 1990.
The next several years were quite busy as he served as the principal for two school districts in southern Missouri and went on to earn his educational specialist degree at Missouri State University in 1996, which provided him the qualifications to advance his career.
Hobbs soon took the next step up the career ladder when he was hired as the superintendent of the Ellington (Mo.) School District and later served in the same capacity with the school district in Puxico, Mo.
The former airman was hired by the Russellville School Distict in 2008 where he continues to leverage his Air Force training to enhance the educational atmosphere for both teachers and students.
"One of the key experiences I brought from the Air force was teaching others to be leaders and striving to be the best in everying you do," Hobbs said.
"We focus on helping our teachers become leaders themselves so that they can help promote excellence among the students," he added.
Hobbs asserts that the military is able to unite individuals from a variety of backgrounds to work together for a single purpose—to accomplish the miltary mission.
"We also have a mission (at Russellville): preparing the students to be college and career ready upon graduation from high school.
"And just as in the military, we instill in our students that each one has the opportunity not to be pre-judged, but is here to work together, strive for excellence and succeed as a single unit … as a school family."
Jeremy P. Ämick writes on behalf of the Silver Star Families of America.
Jeremy P. Ämick
Public Affairs Officer
Silver Star Families of America
www.silverstarfamilies.org
Cell: (573) 230-7456