War History online proudly presents this Guest Piece from Jeremy P. Ämick – the author of the upcoming Burnt District Press release "Together as One: Legacy of a Tuskegee Airman."
The years following Charles Jobe's 1961 graduation from Eldon High School were characterized by independence—he was making a good salary as parts manager at a local car dealership and, in 1964, married his fiancee, Kathleen Bradshaw. But as the mid-1960s arrived and the country's involvement in the Vietnam War began to scale upward, he soon realized the likelihood of being drafted.
"I received my draft notice for the Army in 1966 and took a bus from Tuscumbia to Jefferson Barracks (St. Louis) for my physical," Jobe recalled. "They then sent me back home and I got a letter a few weeks later to report to Tuscumbia and we got on a bus for Ft. Leonard Wood."
While the 24-year-old draftee was completing his basic training at the Missouri post in late 1966, he recalls being asked what type of specialty training he would like to attend. When he responded that he would like to work in vehicle parts management since that was his civilian job, he did not know what kind of assignment to expect.
"That's what they sent me to do," he grinned. "I ended up going to Ft. Lee, Va., for several weeks and attended a school where we learned how to read vehicle schematics and identify various (military) vehicle parts." According to his discharge papers, the Army identified his military specialty as "Stock Control Specialist."
With the arrival of spring of 1967 came Jobe's transfer to the 2nd Armored Division at Ft. Hood, Texas. For nearly six months, he was assigned to a supply office and assisted in ordering repair parts for the division's equipment. He was then transferred to 5th Battalion, 46th Infantry—a newly activated battalion that was building up personnel and equipment for service in Vietnam.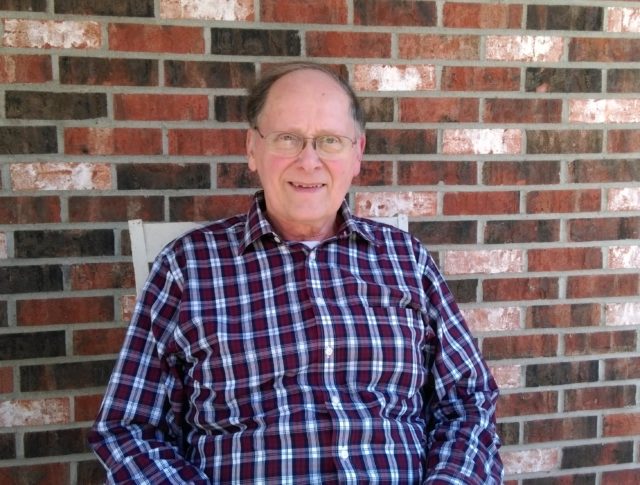 While stationed at Ft. Hood, his wife moved to the area and was able to find employment. However, when Jobe's unit deployed to Vietnam in March 1968, his wife returned to Missouri to be closer to family.
"It took us about six months to get the unit ready to go," Jobe recalled. "The entire time I was working to get my parts section to 100 percent-plus." He added, "The plus was to have more parts and equipment on hand than we were authorized because the more experienced guys said that we would need it when we got overseas."
The battalion set up at a location called LZ Gator (LZ is a military acronym for "landing zone") that was two or three miles south of Chu Lai and about the same distance from the South China Sea, Jobe said. "It was on a hill that had been stripped of all vegetation and I got very little sleep the first week because of small arms and artillery firing all night."
In Vietnam, they were assigned to the 198th Infantry (part of the "Americal Division") and Jobe worked for a motor sergeant named Sergeant Grant, operating a parts section out of a wooden frame building with a tin roof. However, ordering parts was often a wasted effort since vehicle parts were in short supply, thus requiring the soldiers to locate any needed items through alternative means.
"It got to the point where you couldn't get some of the parts to keep the Jeeps and other vehicles running and the Army would just salvage them," said Jobe. "We eventually found where the salvage yard was located and we'd take a mechanic with us to sneak in and remove the part we needed to get one of our Jeeps running."
Oftentimes, he further noted, there was downtime in his duties as a parts supply clerk and he was given the additional assignment of delivering weapons such as rifles, machine guns and grenade launchers to the 198th Infantry in Chu Lai for repairs.
"There were many times when the soldiers from Companies A through E would leave the area for seek and destroy missions," he explained. "When that happened, I would get pulled to perform guard duty not only along our perimeter, but also along the perimeter of the artillery unit on the hill next to us."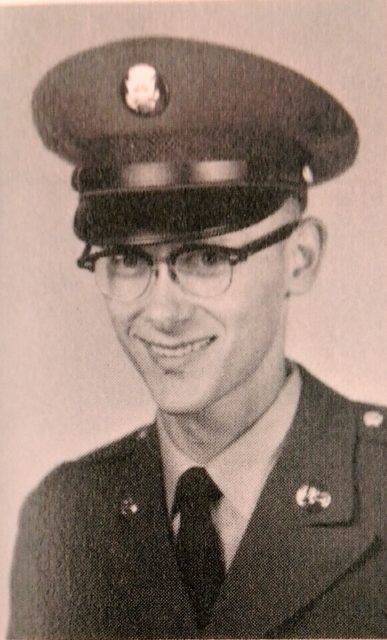 In October 1968, Jobe received notice that he was approaching his discharge date and was to be sent home. Since it was the height of the monsoon season and the roadway leading into LZ Gator was nearly flooded, he was sent to Chu Lai a day early to begin the discharge process.
From there, he traveled to Cam Ranh Bay, Vietnam, for additional processing and boarded a military plane bound for Guam. The final leg of his journey was to Fort Lewis, Wash., where he received his discharge from the Army.
"When he got to Ft. Lewis, they found out that we had not been given water or food for about 48 hours," Jobe said. "So the guys in the mess hall were nice enough to fix us a steak dinner at around 8:00 p.m. that evening to welcome us home."
After returning from the war, the veteran reunited with his wife and the couple went on to raise a daughter. Jobe briefly returned to his job with the dealership in Eldon, but then went to work for the former McKay Buick in Jefferson City, retiring after a 31-year career as their parts manager.
The Vietnam veteran recognizes his service to the country occurred during a tumultuous period in the nation's history; however, he explained, it was service that was mandated by the Army and the reception he received upon returning from Vietnam was anything but appreciative.
"A lot of people thought you were wrong for even going over there but I didn't have a choice—I was drafted," he affirmed. "I guess I could have ran off to Canada but I wasn't going to do that to my country."
Somberly, he added, "My motor sergeant, Sgt. Grant, was scheduled to come back home the March after I came home, but he was killed when our hill was overrun a few weeks before his scheduled return."
With sober reflection, he concluded, "I was quiet about my service for many decades and a lot of people didn't even know that I had been in Vietnam. But after I visited the Vietnam Wall in the early '90s and saw the names of some of the men that I served with, I guess that's kind of when I began sharing my story."