War History online proudly presents this Guest Piece from Jeremy P. Ämick, who is a military historian and writes on behalf of the Silver Star Families of America.
The old saying, "A picture is worth a thousand words," may have become something of a cliché in recent decades, summarily dismissing the large amount of work and investigation that is often necessary to establish a background on the subject that is identified through a photograph.
In a recently acquired World War I era photograph with the name Francis Jobe scribbled upon the back, many immediate identifiers come to life such as a man wearing an unadorned wool uniform and campaign hat. However, in addition to casual observation, one can acquire a little more information with the investment of some basic research.
According to archived county records, Jobe was born in Elston, Mo., on April 7, 1888 to Mephysobeth "Bosh" (M.B.) and Nancy Jobe, both of whom are buried in the Elston Cemetery.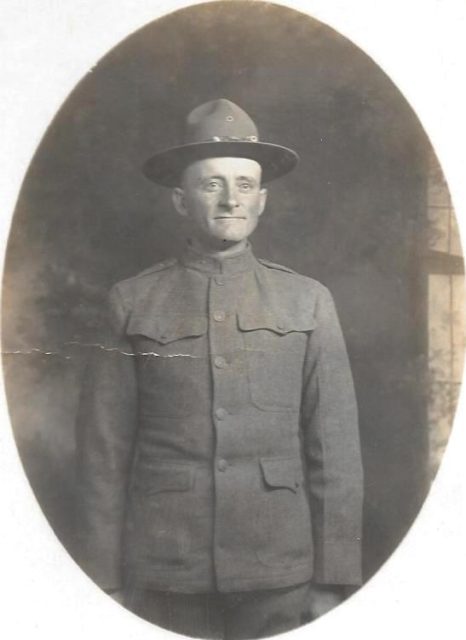 Nearly two decades later, after the United States declared war against Germany on April 6, 1917, the Selective Service Act of 1917 was passed, which "defined five functions to mobilize men to supplement soldiers already in the army or serving in various states' National Guards," as is noted in the book "Uncle, We Are Ready!"
Jobe and scores of other young recruits from Missouri were required to register for the draft, after which many were selected, classified and then inducted into military service.
According to Jobe's WWI service card available through the Missouri State Archives, the 29-year-old draftee was inducted into the U.S. Army in Jefferson City, Mo., on October 4, 1917, nearly four months after the first registration day, which required males between 21 and 30 years of age to register with their local draft board.
Little information is available regarding Jobe's initial weeks of training but his service card denotes his assignment to Company I, 134th Infantry Regiment—a regiment of the Nebraska National Guard. "The Army Lineage Book" explains the regiment was called into federal service on July 15, 1917 and became part of the 34th Division (created from troops of Minnesota, Iowa, Nebraska and the Dakotas) three months later.
Jobe would join the division in their training location of Camp Cody near Deming, New Mexico. (Camp Cody was named in honor of famous bison hunter and showman, William "Buffalo Bill" Cody," shortly after his death in 1917.)
The men of the 34th Division soon earned the moniker of "Sandstorm Division" from the dust storms that seemed to blow through their training areas on a daily basis.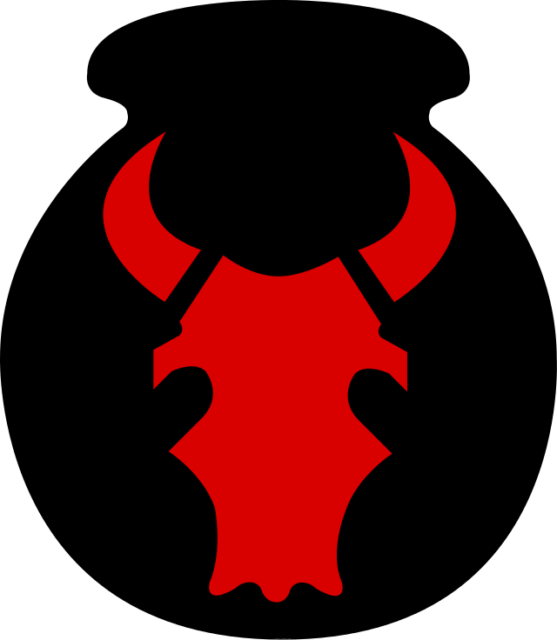 The New Mexico Military Museum noted on their website that the training for the division "went well, and the officers and men waited anxiously throughout the long fall and winter of 1917-18 for orders to ship out for France. Their anticipation turned to anger and frustration, however, when word was received that spring that the 34th had been chosen to become a replacement division."
Now 30 years old, Jobe, who had trained as a cook while at Camp Cody, finally set foot on French soil in mid-October 1918. He not only discovered that the men of the division would soon be assigned as replacement soldiers in other units, but that they would never experience combat since the war ended shortly after their arrival.
An end to the war did not herald Jobe's return home; his service card indicates that he went on to serve with three other units who were part of the Army of Occupation until returning to the United States and receiving his honorable discharge on July 21, 1919, after spending less than two years in the military.
In 1929 and 1930, Jobe acquired a certain level of local notoriety by lending endorsement to a new medicine known as "Hoyt's Compound." Through advertisements in several Missouri newspapers, the product is praised by Jobe, who shares his past history of stomach problems, fatigue and irritably, but claimed the medicine was able to "improve his system in every way."
In the "Notices of Judgment under the Federal Food, Drug and Cosmetic Act," dated February 1943, the Hoyt Corporation was prosecuted for labeling of their Hoyt Compound in a manner that "bore false and misleading curative and therapeutic claims."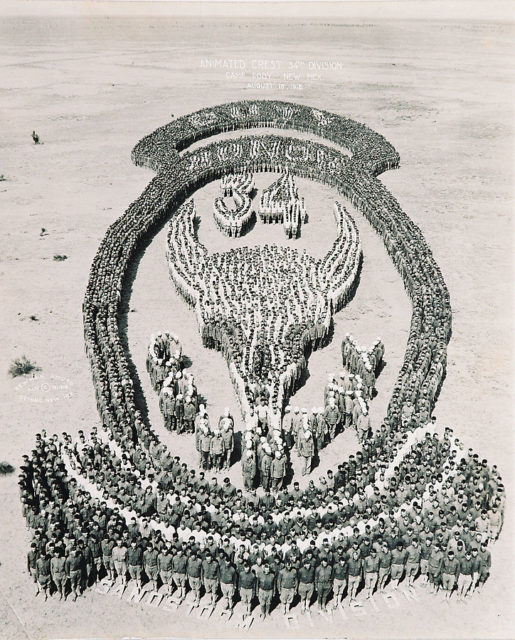 In the years after the war and following his medicinal endorsement, Jobe married Margaret Schmidli on November 10, 1934 and the two never had any children. According to his obituary, the veteran and his wife resided in Jefferson City where he spent many years as an automobile mechanic. He passed away at the Veteran's Administration Hospital in St. Louis on April 22, 1960 and was laid to rest in Riverview Cemetery in Jefferson City.
There may not be any erudite quotes adequately summarizing a man who, nearly a century ago, entered military service at behest of a nation wholly unprepared for war. But considering the more than 4.7 million Americans who would serve in uniform during World War I, Jobe's story is a single moment of local history that can be carved out, explored and shared with future generations.
This individual—a relatively unknown farmer's son—left the comfort of Elston, Mo., to join a collective group that would train to serve in whatever capacity was necessary in the defense of their nation.
They banded together under difficult circumstances and, in the words written by Lt. Col. John H. Hougein in 1949, became part of a team "composed of citizen soldiers, men recruited from all walks of life; from farms, the factories, the mines, the forests, the offices and the professions. In times of emergency, citizen soldiery has always constituted the indispensable pool to be drawn upon by the Nation, and so it will always be …"