Fresh out of the studio from recording their latest album and first studio release in five years, "Us and the Night," the American rock band 3 Doors Down (3DD) will embark upon another frenetic tour schedule while continuing to pay homage to the men and women of the armed forces—efforts which have recently earned the band a coveted award.
"It's a great honor to be able to support our veterans and military," said founding member and lead singer, Brad Arnold, during a recent telephone interview. "It's the least that we can do for those who've given so much of themselves."
Born and raised in a small South Mississippi town, Arnold notes that his personal reverence for those who serve in uniform has a strong connection to his family.
"My father spent several years in the Air Force as did my brother," the singer remarked. "I also have a nephew who is now serving," he added.
Coming of age in a tight-knit rural community that he describes as a "very patriotic place," Arnold asserts that at a very young age, he was instilled with a sense of "respect for the country, to be patriotic and, simply … to be an American."
As the years passed and the band gained fame through the release of hit singles, Arnold, when paired with Chris Henderson—a Navy veteran and guitarist for 3DD—played before military audiences while touring the world. The band was then approached to record a song that would promote the story and service of the National Guard.
"That was the song 'Citizen/Soldier,'" recalled Arnold. "I remember speaking with a high-ranking officer that explained to me some of the background of the National Guard and mentioned a couple of points he would like to see mentioned in the song. I called him back about an hour later and read to him some of the lyrics and he said, 'You nailed it!'" Arnold exclaimed.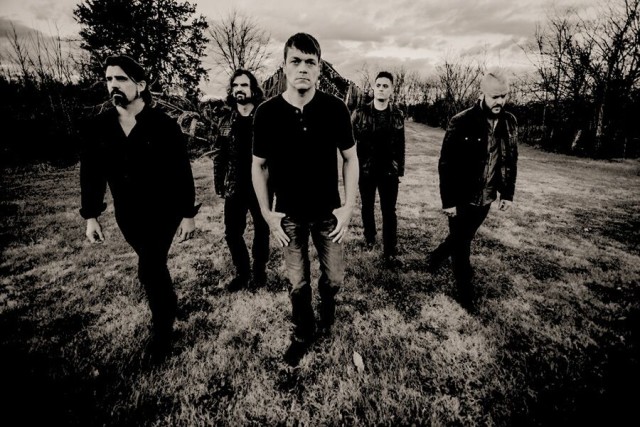 Released as a single in 2007, a video was also produced to accompany the song, which highlighted some of the history of the Guard. It was shown in venues such as movie theaters in conjunction with a National Guard recruiting campaign.
"It was really a distinct honor to be part of that process," Arnold said. "It was also really cool to hear what the song meant to the men and women serving in the military as well."
The band has also toured as with the Army MWR (morale, welfare, and recreation) program in addition to performing concerts with the USO, providing entertainment to military personnel stationed in the United States and abroad.
"Several years ago, we played a show on the USS George Washington and also taped some footage that was used in the 'When I'm Gone' video," Arnold said. "To walk around that boat, which was essentially a city, and see all those people on there … it was just amazing. I later learned that there were 50 percent more people on the ship than lived in my hometown," he beamed.
The band has played before troops at Pearl Harbor and in locations such as Okinawa, Tokyo, Spain, and Italy. Also, Arnold explained, they have made three visits to the former Walter Reed Army Medical Center to visit with wounded servicemembers. (Walter Reed was closed in 2011 and was merged with the Bethesda National Naval Medical Center the same year.)
In recognition of their history of dedicaton and support of the military community, 3DD will receive the 2016 Silver Star Families of America (SSFOA) Commendation Award while on tour later this summer.
A non-profit based out of Clever, Mo., the SSFOA's primary mission is to recognize and support veterans who are wounded, injured, or have acquired an illness related to their service in a combat zone—regardless of service branch or military conflict.
The commendation can be awarded to military or civilian personnel, departments or organizations who have positively affected the lives of wounded and ill veterans. Previous commendation recipients include President George W. Bush, Gen. David Petraeus, Ann-Margret, Gary Sinise, Mötley Crüe and the WWE organization.
"I always tell people that you'll never do anything for a group of people any more appreciative than our military … and," Arnold laughingly added, "you get to play with some pretty cool things like an Abrams tank!"
Focusing again on the receipt of the SSFOA commendation, Arnold humbly affirmed, "The heartbeat of this band has always been encouraging and giving hope to those who protect our country. It is truly an honor to receive the SSFOA Commendation but this wouldn't be possible without those who have served and given their lives for our freedom and safety.
He concluded, "We're grateful for all our servicemen and women across the globe today and thank them for their sacrifices."
For more information on 3 Doors Down, please visit their website at www.3doorsdown.com
Jeremy P. Ämick writes on behalf of the Silver Star Families of America