War History online proudly presents this Guest Piece from Jeremy P. Ämick, who is a military historian and writes on behalf of the Silver Star Families of America.
When words such as "underground" are used to describe the Vietnam War era, what often comes to mind is the elaborate network of tunnels from which Viet Cong launched attacks against U.S. troops. During this same period, however, the United States was also embroiled in a Cold War standoff with the Soviets, while Air Force personnel operated from underground silos to maintain missiles that could be launched against targets at a moment's notice.
In late 1971, Jack Boswell was living in Alton, Ill., and his life was moving in a positive direction—he had graduated from high school, was married and working for General Motors. But he soon received an alarming notice that led to an unexpected stint in the military with service below ground.
"I had attended a few months at a local college and then went to work, so I lost my (draft) deferment," Boswell said. "But when I heard my draft number called (during a radio program), I was devastated; it was the furthest thing from my mind."
Rather than wait to be summoned for service in the U.S. Army, Boswell chose to pursue his interest in working with electronics and visited a local Air Force recruiter. Scoring high on the aptitude tests related to electronics, Boswell decided to enlist in the Air Force in October 1971.
Boswell noted it was fortunate he did not procrastinate in his decision to join the Air Force because two days following his enlistment, he received an induction notice for the U.S. Army.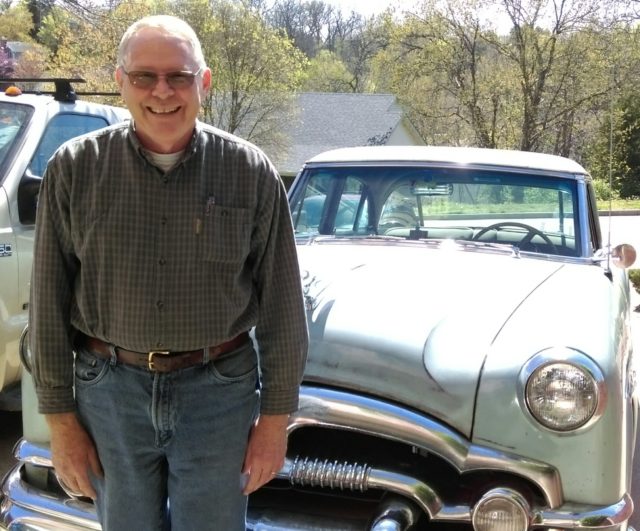 "I took my basic training at Lackland Air Force Base (Texas) in February of 1972," Boswell said. "Toward the end of basic, I was told that I would be going to missile school, which surprised the instructor because not many recruits were assigned to that type of program."
Traveling to Sheppard Air Force Base in Wichita Falls, Texas, the young recruit embarked upon 26 weeks of detailed training for the Titan II missile system. During the training, he was introduced to basic electronics, learned to work with the missile guidance computers and the processes used to target the missile.
As he explained, the Titan II missile was the most powerful weapon in the U.S. Air Force inventory—a two-stage, liquid filled intercontinental ballistic missile (ICBM) with a nine-megaton nuclear warhead. (The 150 Minuteman II missiles once buried in silos across western Missouri had 1.2 megaton warheads.)
Despite the deterrence they provided against the Soviet threat that emerged during the height of the Cold War, the Titan II missiles were also modified to serve as the launch system in NASA's Gemini space flight program.
When his initial missile training was completed in October 1972, Boswell transferred to Vandenburg Air Force Base in California, spending the next five weeks participating in detailed and intense exercises to ensure he and the other members of a missile team could quickly troubleshoot any problems that might arise during a launch sequence.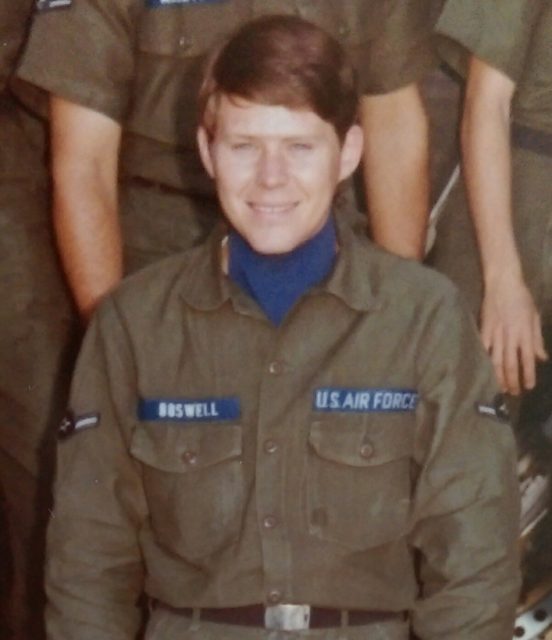 "They were very tedious in making sure we were ready to take care of the missiles," Boswell affirmed.
From there, he reported to McConnell Air Force Base in Wichita, Kan., his first and only duty assignment. While there, he was able to live with his wife in a small apartment in Wichita.
"At first, I was assigned to a crew and we did some more preparatory training for a few weeks," he said. "Then, after Christmas (1972), I began working with the Titan II missiles and pulling eight 24-hour alerts each month with one standby."
During his shift, the Cold War veteran explained, he and three other missile personnel lived and worked in an underground facility attached the silo that housed a Titan II missile. The crew would go through checklists and maintenance procedures to make sure the missile was prepared to launch in under 60 seconds.
For the next three years, Boswell continued to work as part of a missile team. He was also able to enjoy time off from his military duties and continued to sharpen his technology skills by working at shops in the Wichita area repairing televisions and other electronic devices. While in the Air Force, he noted, his wife gave birth to their two daughters.
On December 31, 1975, Boswell finished his enlistment and returned to Illinois, where he and his wife soon welcomed their only son. The Air Force veteran went on to use his GI Bill benefits to earn an associate's degree in electronics and retired from IBM in 2007 after 30 years of service—employment that brought him to his current home of Jefferson City, Mo.
Though nearly three decades have passed since the last Titan II missile was decommissioned, Boswell asserts that the time he spent working on one of the most powerful weapons in the country's arsenal was a moment of paradox—feelings of safety that surfaced in the presence of deadly possibilities.
"We were always taught that these missiles were made to never shoot; they were created to serve as a deterrent," he said. "Russia knew the retaliatory abilities that we as a country had at our disposal and although the missiles were dangerous to work around, I always felt like we were safer for having them."
He added, "And even if we now possess technologies that are just as deadly as those that we had back in the 1970s, when I learned that the (Titan IIs) had been decommissioned, it was like closing a door to my past."