War History online proudly presents this Guest Piece from Jeremy P. Ämick, who is a military historian and writes on behalf of the Silver Star Families of America.
Thirteen days prior to his nineteenth birthday and more than a year and a half before the attack on Pearl Harbor, William Martin chose to serve his country by enlisting in the U.S. Army, a decision that would herald the beginning of a 27-year military career.
Now, several years after the veteran has passed, his daughter wishes to share the story of her father's military service—a narrative that has essentially come to life through the detailed writings he left behind, which provide a glimpse into a rare aspect of World War II.
"The fact that he was able to write down his story and placed it in a book ensures that it will be around for a long time … that it can be passed down for others to enjoy," said his daughter, Jan Martin of Jefferson City, Mo.
Born and raised on a New Jersey farm, William Martin enlisted in the U.S. Army on April 16, 1940. The recruit spent a short time at Ft. Slocum, N.Y., and then transferred to the Signal School at Ft. Monmouth, N.J.
For the next 16 weeks, Martin underwent a frenetic regimen of training that included everything from calisthenics, weapons familiarization and exercises involving gas masks to learning to function as a military radio operator, he explained in his unpublished book describing his World War II military experiences.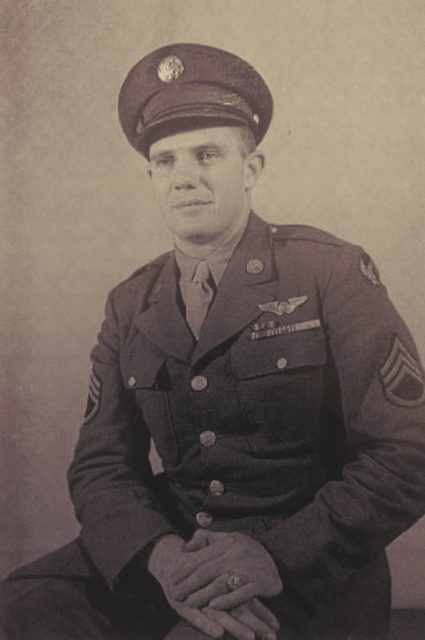 Toward the latter weeks of 1940, he was assigned to a field radio station in the Panama Canal Zone where he worked until June 1941, at which point he was appointed as an airborne radio operator (after spending several weeks in an Army hospital recovering from malaria).
Assigned to the 44th Reconnaissance Squadron, Martin served aboard an observation plane "involved in the aerial mapping of all international boundaries, plus some additional areas of the Western Hemisphere," while operating out of Howard Field in Panama. These missions also afforded him temporary duty assignments in locations such as Rio de Janeiro, Brazil, Lima and Peru.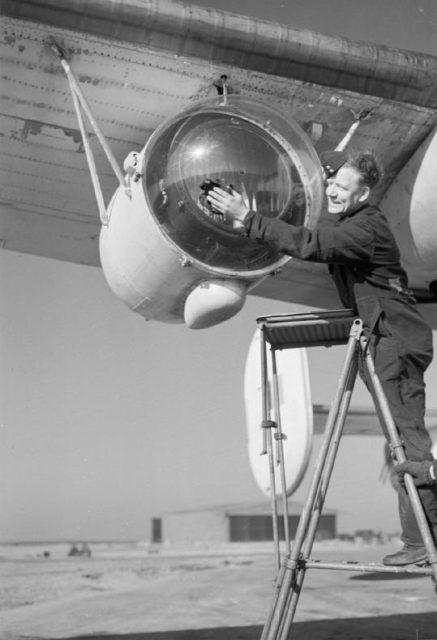 One of his earliest experiences with the squadron, Martin wrote, was the crash of an "old B-18" on a runway during takeoff, which resulted in no injuries to the crew but the "entire plane was destroyed."
Months later, the squadron received orders to move to Atkinson Field, British Guiana—a former British colony off the northern coast of South America. It was here that Martin and his crew experienced a second crash while flying another antiquated Douglas B-18 bomber while "photo-mapping a rather large area of Brazil."
Returning from a mission in November 1941, their plane developed engine trouble, thus requiring the pilot to ditch the aircraft in the water "at the confluence of the Essequibo River." Although there was initial concern when local villagers surrounded the plane following their landing, none of the crew incurred injury and they were soon rescued.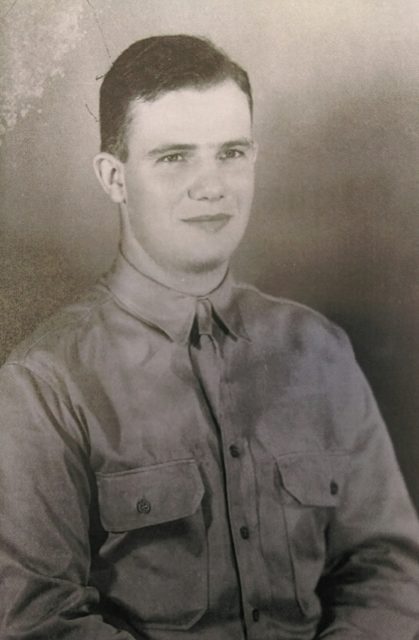 The next month, the attacks on Pearl Harbor heralded America's official entry into World War II, which resulted in a change of mission for Martin's squadron. With the war now officially underway, the squadron attended a "British sponsored anti-submarine school" and was then assigned to anti-submarine patrols in the Caribbean using newly installed radar equipment.
Assigned a designated sector of the Caribbean, the veteran described working "days (that) lasted between eighteen and twenty hours" while searching for "subs either following (convoys) or waiting for them in advance of their path." Utilizing the plane's radar and sonar transmitters, they could locate and attack the submarines with depth charges, bombs and, occasionally, a .30 caliber machine gun.
The crew experienced other crashes such as one that occurred on March 1, 1942. On this date, the pilot had to ditch their plane in the ocean when they ran out of fuel due to loss of radar capabilities during a heavy storm. Though Martin and the crew did not incur any major injuries, they remained at sea in a raft for six days before they were rescued by a British PT (fast attack) boat.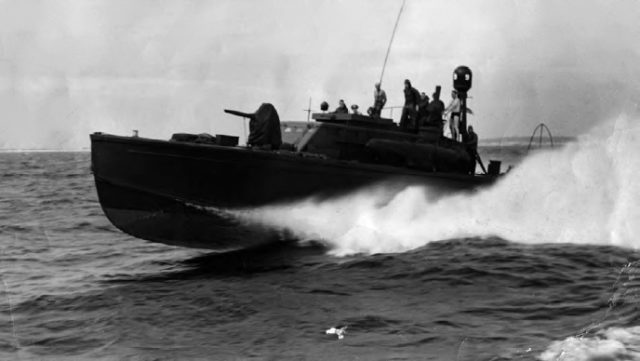 They soon returned to their anti-submarine activities, later aboard the upgraded B-25 Mitchell—a twin-engine bomber considered more versatile and reliable than the B-18s.
However, on November 12, 1942, the aviator's luck nearly expired. Operating out of a base in Aruba, the crew of Martin's plane came upon two surfaced German submarines and a skirmish quickly ensued, during which their plane and the submarines began to exchange fire.
In the end, Martin's crew sunk the submarines but their aircraft incurred significant damage and crashed while landing upon returning to base, resulting in a cervical fracture for Martin and months spent recuperating in a military hospital. Following his recovery, the airborne radio operator performed several duty assignments until receiving his discharge in 1945.
While home on leave in February 1944, Martin married his fiancée, Helen, whom he had given a ring on October 31, 1940. The couple went on to raise one son and two daughters in later years. In 2002, the veteran passed away while living in Phoenix, Ariz., where his wife continues to reside.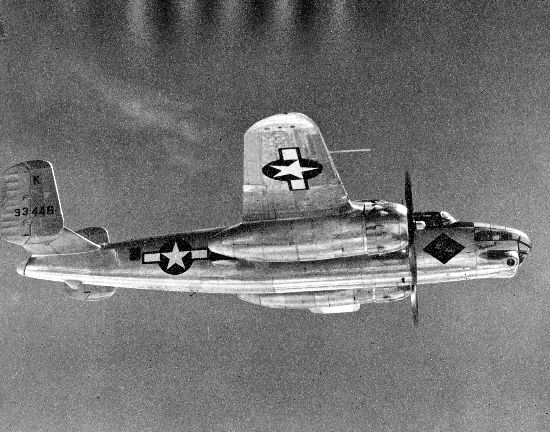 Although Martin would eventually re-enlist and spend nearly three decades in what eventually became the United States Air Force, his daughter, Jan, notes that his service during World War II was a focal point in his reflections and demonstrates a unique perspective of the war that is worthy of preservation.
"I have searched for some time for information on the war as it occurred in the Caribbean," said Jan Martin. "I really have only found one book that seems to have any information on this, so I believe it is a part of the war that is largely overlooked."
"Additionally," she affirmed, "the story that he wrote seems to paint a very accurate picture of the life of a common airman. Of course, it's one man's story, but it is very interesting and seems to be very typical of those with whom he served."