War History online proudly presents this Guest Piece from Jeremy P. Ämick, who is a military historian and writes on behalf of the Silver Star Families of America.
When Gilbert Talken left St. Francis Xavier School after beginning the tenth grade, his intent was to help his father on his Taos, Mo., area farm. For a few brief years, he performed a variety of tasks while employed for his father, to include working on tractors and other agricultural equipment—an early vocational experience he would later build upon while in the armed forces.
"My draft notice came in June 1952," said the Jefferson City veteran. "I was 20 years old and I was actually kind of happy about it," he grinned. "Let's just say I figured I would finally have the chance to see some of the world."
After spending a few days at what was then Fort Crowder near Neosho, Mo. (now Camp Crowder), undergoing the induction process for the U.S. Army, the young draftee was sent to Fort Ord, Calif., where he began a 16-week training course to become an infantryman.
"I had been at Fort Ord for about eight weeks when they took me out of the infantry because I was having a lot of problems with pain in my legs," he said. "At first, they talked about discharging me but they finally decided to keep me and sent me to mechanic training."
For the next ten weeks, Talken learned to perform maintenance and minor repairs on military trucks and equipment ranging from trucks and Jeeps to air compressors and generators.
"It wasn't that bad a school to be in," he said, "because I had always been mechanically inclined since a young age." He added, "I guess a lot of it came from working on all different types of farm machinery back when I was on my dad's farm."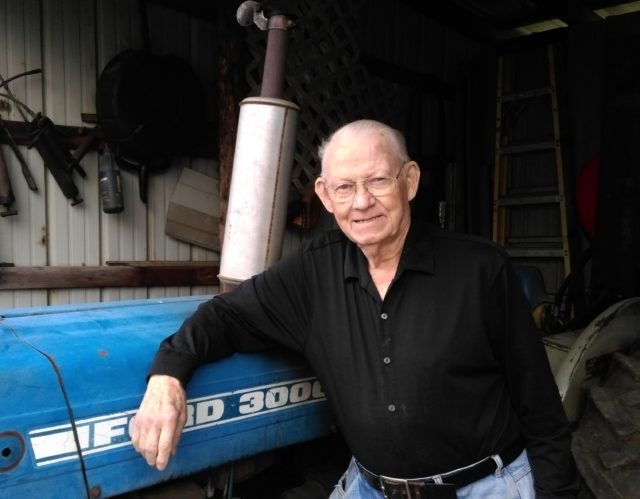 As he and his fellow soldiers neared the end of their training cycle in fall 1952, they were provided orders for their next duty assignment. Since the Korean War was still going on, Talken believed he would be sent to a support unit in Korea; instead, he received orders to report to a unit in Germany.
Traveling to Camp Kilmer, N.J., the newly trained soldier boarded a troop ship bound for the northern coast of Germany in January 1953. Shortly after his arrival, he transferred to the 432nd Engineer Construction Battalion stationed in Kaiserslautern—a German community that became home to newly established U.S. Army garrisons in 1952.
Also referred to as "K-town" by members of the American military, Kaiserslautern is located approximately 80 miles southwest of Frankfurt and hosts "the largest presence of American armed forces outside of the United States," according to a Department of Defense website highlighting U.S. military installations.
"I guess they thought that I was dumb because the first thing they did after I got there was send me to diesel mechanic school in Garmisch-Partenkirchen," he chuckled. "It lasted about 10 weeks and I learned how to work on the motors for bulldozers and heavy equipment."
When his training in Germany was completed, Talken began working in the motor pool and quickly demonstrated his capabilities to his superiors. This, he explained, resulted in being given the responsibilities of coordinating the maintenance activities for his battalion.
"I essentially ran the motor pool almost right from the start," said Talken. "I would assign work to the mechanics, handle repair requests and track when services were due on the battalion's equipment."
In addition to his duties in ensuring the smooth flow of maintenance activities, Talken would frequently perform maintenance on the Caterpillar D7 bulldozers used by the engineers since few of the mechanics were, at the time, experienced in working on such equipment.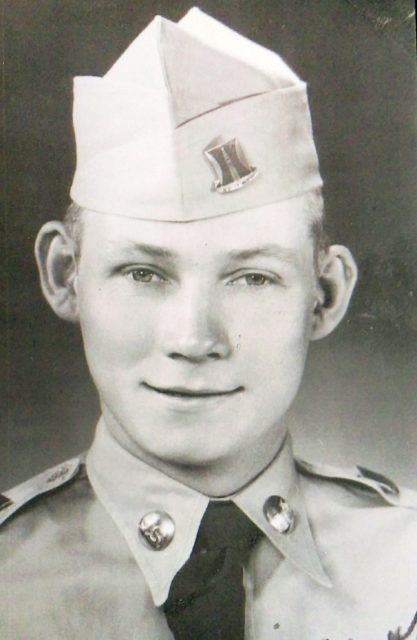 As a draftee, Talken had a two-year commitment to the U.S. Army and as his term of service approached its expiration in late spring 1954, a sergeant in the battalion told him if he reenlisted, he would receive a promotion from corporal to sergeant.
"That sergeant said, "Look at me, I'm getting ready to retire at a young age and you could do the same,'" Talken said. "I then asked him how old he was and when he told me he was 41 years old, I remember thinking that he looked a heck of a lot older than that and so I decided I didn't want to have any part of an Army career," he grinned.
Leaving Germany, the 21-year-old corporal returned to the United States in June 1954 and was discharged from the U.S. Army. In the years after the war, he earned his high school diploma and was employed by Pic Supply Company, working on various types of pumps and equipment used at gas stations until retiring in 1992.
The former soldier is married to Rose and is the father to eight stepchildren. Since his days in military uniform, he has become a member of the VFW and has remained actively involved with the American Legion, serving a decade as the chaplain for the Roscoe Enloe Post 5 in Jefferson City.
Drafted during the heart of the Korean War, Talken acknowledges that he expected to serve in combat; however, a series of unanticipated events likely changed the direction of his military experience and helped provided him vocational training that would benefit him in later years.
"I can't help but wonder if all of that trouble I had with my legs in basic training is what kept me from going over to Korea and landed me in Germany," Talken said. "Regardless, I had a real good duty and was given formal maintenance training that I used in my career after the war."
Grinning in mirthful reflection, Talken added, "The people over in Germany really treated us great and the beer was pretty good, too."