Local veteran discusses service in WAVES during World War II
By Jeremy P. Amick
Prior to World War II, service in the United States military was an endeavor generally associated with males. But during the war, a new initiative unfolded that would eventually help pave the way for women to serve in all branches of the Armed Forces.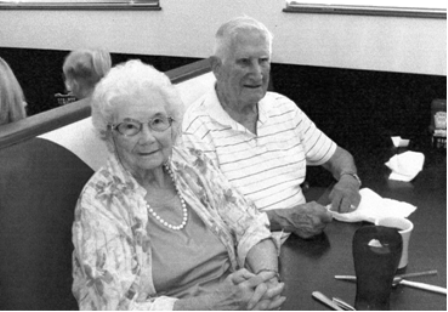 On July 30, 1942, the Navy Reserve's Women Accepted for Volunteer Service (WAVES) was established to help fill positions left vacant stateside because of the scores of men deploying overseas to fight the war.
As Navy veteran and former WAVES member Ruth Buell notes, her service in such an organization allowed her the honor of serving the country and contributing to the overall war effort.
Raised in Connecticut, Buell graduated from high school in 1941 and spent the next three years working in clerical jobs. But with two brothers already in the military and World War II at its zenith, it took little more than the encouragement of a friend to finalize her own decision to serve.
"One of my friends asked if I wanted to join the WAVES," said Buell, 90. "We went down to sign up," she added, "but my mom had to sign for me since I wasn't 21 yet."
Enlisting in February 1944, she spent six weeks at Hunter College in New York City, where part of the school had been converted to a boot camp to help train WAVES.
During the training, Buell and her fellow WAVES recruits learned military protocol, drill and ceremony and engaged in a regular exercise regimen.
"I remember that everyone had to learn how to swim," Buell said. "They wouldn't let you graduate from boot camp if you couldn't swim."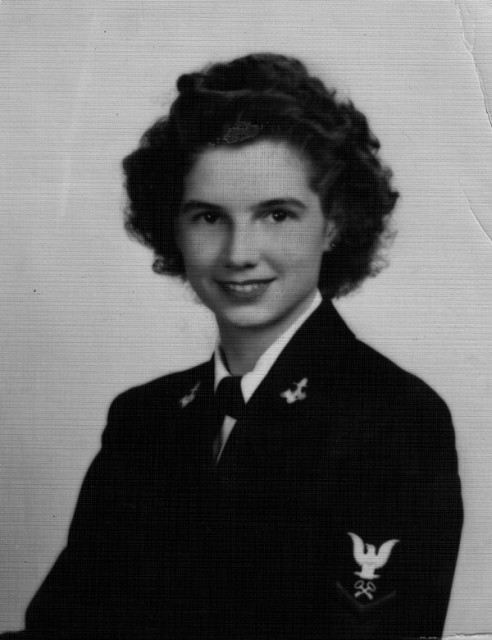 From there, she traveled to a training school in Milledgeville, Ga., spending the next 11 weeks practicing office skills such as typing, filing and payroll. After graduation, she was asked where she wanted to be transfered—an option that included every U.S. state and territory, she explained.
"I told them I wanted to go to New York because I wanted to be closer to my mother since my brothers were off to war," she said.
Buell was assigned to the Armed Guard Center in Brooklyn, N.Y. The Armed Guard consisted of U.S. Navy sailors assigned to operate the guns aboard merchant marine vessels to protect the ships from attacks by submarines and planes.
"The center was open 24 hours a day because there were always merchant ships leaving or coming in," Buell said. "One of our primary responsibilities was processing the pay for the sailors assigned to the Armed Guard."
For the next two years, Buell remained at the center processing payrolls in addition to other clerical assigments, such as typing letters for her supervisors and maintaining filing systems.
As the veteran explained, enlistment in the WAVES was for the duration of the war plus six months, and in March 1946, her enlistment came to a close.
"I had the choice of staying in," Buell noted, "but I hadn't thought of making a career of it. I figured I could work in an office regardless of where I was at."
She returned to Connecticut, and went to work in a local office. A few weeks later, a chance meeting at a local candy shop would lead to her engagement.
In August 1946, she married Bob Buell, one of her high school classmates, and a former tailgunner on a B-17 Bomber who had survived 50 combat missions and three plane crashes.
The couple moved several times over the years, eventually settling in Jefferson City, Mo., in 1970, at which time Buell went to work for state liquor control board. Two years later, after suffering a heart attack, the former WAVES member tranferred to the Department of Natural Resources, from which she retired in 1989.
Last year, her husband of 66 years passed away.
Looking back on her particiaption in a very historic chapter of women's military history, Buell explains that although her own military service might not have found her on the front lines of combat, the legacy of the WAVES had a profound impact on the outcome of the war.
"I always tell everyone that if it weren't for us, you'd be speaking Japanese or German," Buell smiled. "We did the jobs necessary to make sure the men were available to go overseas and do what they needed to do to fight and win the war."
Softly, she added: "We all were doing our part to protect the country; we were all involved in the war effort."
Jeremy P. Ämick writes on behalf of the Silver Star Families of America.
Jeremy P. Ämick
Public Affairs Officer
Silver Star Families of America
www.silverstarfamilies.org
Cell: (573) 230-7456