Piecing together the legacy of Civil War veteran's military service
By Jeremy P. Amick
West of Russellville, Mo., comfortably flanked by a handful of homes and farmland, is the Enloe Cemetery—a testament to bygone times.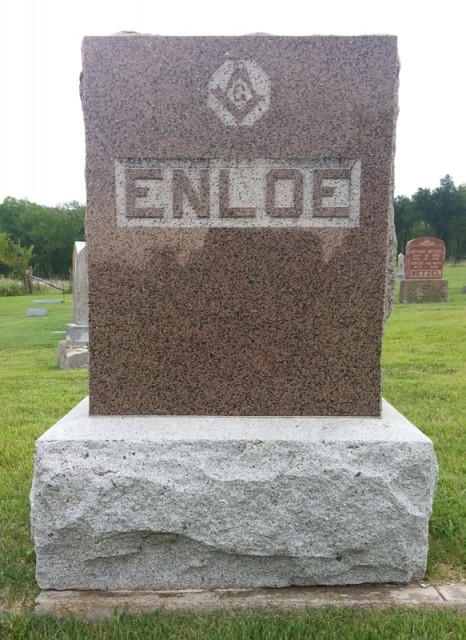 A rather non-descript marker in middle of this hallowed ground beckons little attention from the casual observer, consisting of a marble block with the name "Enloe" and a Masonic symbol inscribed upon its face.
Further inspection reveals a much smaller marker nearby identifying the person buried below as "Capt. James," giving no indication as to whether his title was derived from military or maritime traditions.
This encounter might hold little significance to most, thereby denying the elation that can come from uncovering the rich, local military history buried in the graves of men and women such as the "captain."
But thanks to many local resources, unearthing our past is no longer time-consuming or difficult.
Born in 1838, five miles northwest of Russellville, Captain Enloe worked as a schoolteacher before the Civil War, according to "The Heritage of Russellville in Cole County, Missouri"—a history book published by Reba Koester in 1977.
Koester adds, "At the outbreak of the Civil War (Captain Enloe) organized a company at Russellville for the protection of the State Capitol."
Though local books such as Koester's serve as an excellent resource for uncovering the past, the advent of the Internet has added additional resources to benefit one's research endeavors, no longer requiring hours in front of a microfiche machine or sifting through stacks of paper at an archive.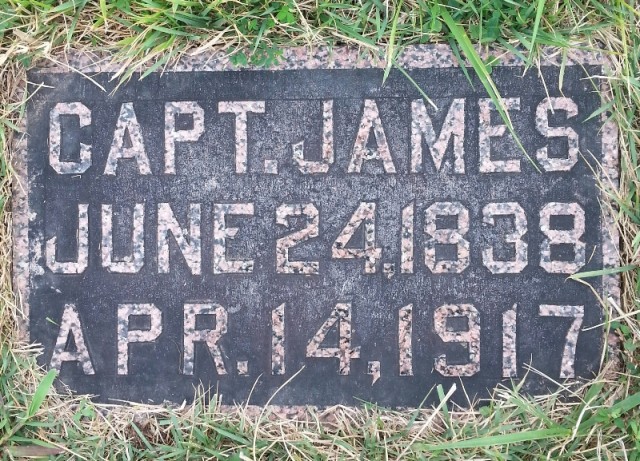 Piecing together the legacy of Enloe's past finds aid from the Missouri Secretary of State's office, which boasts nearly 1.5 million documents related to the military service of Missourians, covering conflicts ranging from the War of 1812 through World War I.
Many of these documents are accessible via the Missouri Digital Heritage website and include the individual service cards for more than 576,000 Missourians who served during the aforementioned timeframes.
Service cards for Enloe provide some background, including his record of service during the Civil War. The cards show Enloe's service as a first lieutenant with Union forces under Captain A.J. Green's Cole County 42nd Regiment of the Enrolled Missouri Militia (E.M.M.), established under General Order No. 107 (G.O. 107); other cards show time served with the 9th Regiment of the E.M.M. as well.
G.O. 107, implemented in 1864, was a Union response to an increased number of guerilla (bushwhacker) attacks taking place throughout the state of Missouri. It called for the organization of companies within the counties to counter these threats.
Information on the Cole County Historical Society's website tells of Enloe's marriage to Mary Ryan during his military involvement in 1863, and states: "Fifteen children were born of this union, several of whom died at a young age."
Service records also highlight Enloe's intermittent periods of service during the war, chronicling his rise through the ranks and eventual appointment to captain of Company B from April 30 through November 6, 1864.
It was during this timeframe, specifically in early October 1864, that Confederate General Sterling Price moved his forces toward Jefferson City, Mo., but turned westward when encountering formidable Union defenses in the area— Captain Enloe's company serving as one of the company's formed to protect the state capital.
Significant amounts of information are also archived through obituaries—relating not only an individual's military service history, but their occupations and accomplishments in the civilian sector as well.
An obituary appearing in the Jefferson City Democrat Tribune mentions Captain Enloe's passing on April 14, 1917, stating he was "elected Captain of the troops and served with distinction." The paper cited Enloe's election as county school commissioner after the war and his entry into the lumber business in Olean, Mo., in later years, also noting he was a 55-year Mason at the time of his death.
Photographs of Enloe are not readily accessible; however, his legacy carries forth into perpetuity and dovetails into the creation of an American Legion post.
The veteran's brother, Dr. Isaac Newton Enloe, fathered seven children—three of whom would go on to serve with the American Expeditionary Forces in World War I. Dr. Enloe's son, Roscoe, became of one of the first local casualties of the war when he was killed in action in France on September 30, 1918.
The following year, the Roscoe Enloe American Legion Post 5 was chartered in the name of Captain Enloe's nephew.
These numerous and easy-to-use resources help establish a personal connection to those who have come before and attest that a grave cannot silence whispers from the past, because history lives on through the copious amounts of historical information available at our fingertips.
The lives of our relatives and our nation's heroes are simply lying in state, begging to be rediscovered. When you visit a cemetery, a gravestone should no longer represent the end of an era , but rather a call to action for reconnecting to our beginnings and the preserving the sacred narrative of our past.
To read more about historical information available through the Missouri Digital Heritage site, please visit http://www.sos.mo.gov/mdh/.
For more information on the Cole County Historical Society, please visit http://www.colecohistsoc.org.
Jeremy P. Amick writes on behalf of the Silver Star Families of America.
Jeremy P. Ämick
Public Affairs Officer
Silver Star Families of America
www.silverstarfamilies.org
Cell: (573) 230-7456