By Jeremy P. Amick
Graduation from a Nashville area high school in 1956 was only the beginning of a technology-laden adventure for local veteran Bill Gerth. Accepted for a highly competitive Navy ROTC (Reserve Officer Training Corps) scholarship, the aspiring sailor relinquished his future to the promise of training with the newest of technologies.
"After high school, I went directly to Vanderbilt University on scholarship," he said. "I had the option to attend other universities, but I chose Vanderbilt because I knew I could live a lot cheaper if I were to remain at home."
Earning his bachelor's degree in engineering in 1960, Gerth was required to fulfill a term of service with the Navy. Enthralled by the opportunity, he requested assignment to their guided missile program.
"I always had an interest in aviation and rockets," he said, "and (the Navy) granted my wish."
Prior to departing for advanced military training, Gerth married his fiancée Erika, whom he had met in college, two days after his graduation.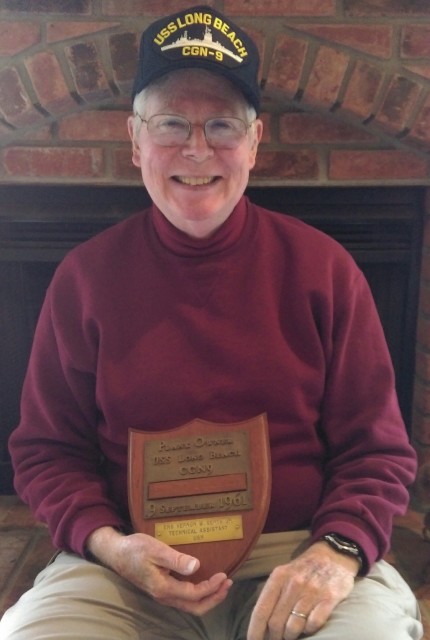 For the next four months, the young sailor attended the Naval Guided Missiles School at Dam Neck, Va., learning the fundamentals of rocket propulsion and the different types of guidance systems—specifically those related to the Talos missile (named for a figure from ancient Greek mythology).
"The Talos was a surface-to-air missile," explained Gerth. "When the missile got within certain range of its target, a proximity fuse was triggered and blew it apart," he added.
In the fall of 1960, the newly trained ensign received his first duty assignment aboard the USS Galveston (CLG-3)—a former light cruiser that underwent conversion into a guided missile cruiser. For the next year, Gerth remained aboard the vessel, preparing for future duty on a more technologically advanced ship.
"They trained me as the track radar officer (on the Galveston)," he said. "I was essentially in charge of two high-powered radars that would track targets and then send the information to missile computers which would indicate to the missile launchers how to target a potential threat."
Gerth transferred to his second and final duty assignment in late 1961, this time aboard the USS Long Beach (CGN-9)—a nuclear-powered guided missile cruiser undergoing construction at the Bethlehem Steel Corporation's shipyard in Quincy, Mass.
"They gave me a scrap of the teak wood from the deck of the Long Beach since I was a plank owner," Gerth said. (A plank owner refers to a sailor of the Navy or Coast Guard who was a member of a ship's crew upon commissioning.)
In his new assignment, Gerth drew upon previous experience while serving as the ship's weapons direction officer, overseeing "the computer system that tied together the tracking radar and the guidance radar."
In this capacity, he added, his duties also had him involved with the ship's Terrier missiles—surface-to-air missiles slightly smaller than the Talos. Additionally, Gerth remarked, the Long Beach was equipped with anti-submarine capabilities known as the ASROC, although he did not work with this system.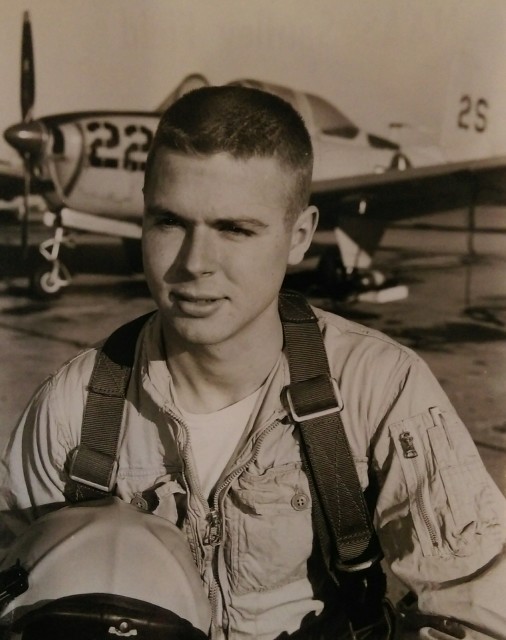 The next two years consisted primarily of exercises throughout the Caribbean to test the ship's nuclear propulsion plant and to train crewmembers in their various specialties.
"We had exercises using drone targets, which were full-sized jet fighters controlled via remote control by another plane flying nearby," said Gerth. "When the remoted plane got close, our ship took control of it and it was then used to train us in targeting. Instead of explosives in the warheads, there was an electronics package that determined how close we got to the target after the missiles were launched."
Though most of his time aboard the ship was fairly uneventful and training-focused, Gerth notes that the Cuban Missile Crisis provided him and the crew with a brief period of unexpected excitement.
Serving as the officer-in-charge of a small boat that floated a defensive perimeter around the Long Beach while it was anchored in Guantanamo Bay, Gerth heard an unidentified vessel approaching, which placed the handful of Marine Corps sharpshooters aboard Gerth's boat on alert.
"It was night and we could hear the boat continue to approach—and they didn't identify themselves," he said. "The Marines were ready to fire on the boat on my command, but (the boat) changed its course at the last second and it turned out to be a fishing boat." Pausing, he added, "It was really a tense moment, but I knew what I had to do to protect (the Long Beach)."
The sailor completed his active naval obligation in June 1963, returning to Vanderbilt University, and using his GI Bill benefits to earn a master's degree in electronics in 1964. In the years following his military service, Gerth worked in several technology-focused career fields, retiring in 2003 from an electronics security company he helped establish.
The veteran maintains that although his service did not place him in harm's way—at least in a conventional sense—his time in uniform not only introduced him to new and innovative forms of technology, but also helped him to understand the threats that existed during the period known as the Cold War.
"We often tend to think of the larger conflicts—the World Wars, Korea and Vietnam—but many people don't realize that had the Cold War gone in another direction, we could have experienced a nuclear conflict that would have been catastrophic for the entire world."
Firmly, he concluded, "And even if I was fortunate enough not to have been involved in any major altercations during my naval service, it imbued in me the feeling that I was depended upon to accomplish my part of the mission. I needed to know my job—just as I relied upon others to know theirs—and that's teamwork, which was just as important as the technologies that I was exposed to."
Jeremy P. Ämick is an author and military historian whose work can be viewed at www.localmilitaryhistory.com.