War History online proudly presents this Guest Piece from Jeremy P. Ämick, who is a military historian and writes on behalf of the Silver Star Families of America.
The Vietnam War was a pervasive reality for young men of the draft age, such as Glen Stubinger, who graduated from Russellville High School (Russellville, Missouri) in 1967. For a couple of years after finishing high school, he was able to continue in the exhausting work on his family's farm through a draft deferment; however, when his deferment expired in 1969, he chose to enlist in the United States Marine Corps.
"I didn't want to be drafted into the infantry and I was going to have to do two years (of military service) either way, so I enlisted because the recruiter said that he was sure that he could get me some type of schooling," Stubinger recalled.
He went on to complete his boot camp at the Marine Corps Recruit Depot in San Diego followed by several weeks of training as a teletype operator, the latter of which provided instruction on how to relay and receive encrypted messages.
"As part of the (teletype) training, I had to be able to type a certain number of characters in a minute," Stubinger explained. "I had never typed before in my life and had some difficulties at first, but I eventually was able to get by," he grinned.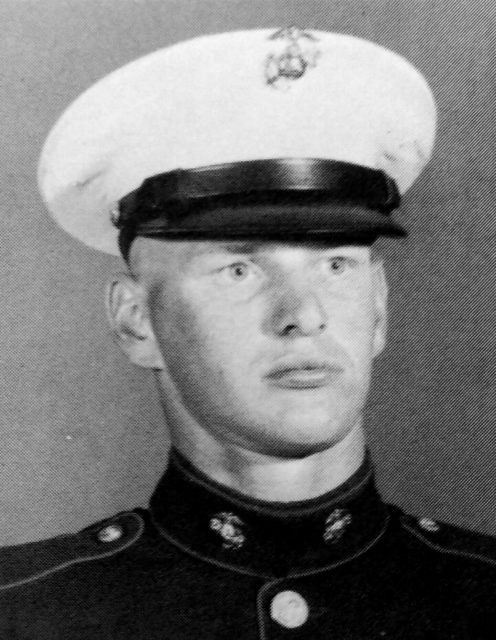 After returning home for a couple weeks of leave in December 1969, he reported to his first duty assignment with the 2nd Reconnaissance Battalion located at Camp Lejeune—a Marine Corps base in Jacksonville, North Carolina, with several miles of beaches that can be used for amphibious assault training.
As Stubinger bluntly explained, his first stint as a fully trained Marine was anything but glamorous, but was still full of moments he seemed to enjoy nonetheless.
"I walked a lot of guard duty there," he said. "They also put me in the mess hall making salads and such for awhile, which I liked except for having to get up so early," Stubinger chuckled. "While I was there, there were never any teletype machines that worked and I never sent a teletype message the entire time I was in the service."
In the summer of 1970, Stubinger believed that his opportunity for Vietnam combat duty was quickly approaching since he received orders for overseas service. Traveling to Okinawa, he was assigned to a headquarters company with the 1st Marine Division at Camp Schwab.
In the book "Not Your Ordinary Vietnam War Stories, Jim Pepper wrote "During (President) Nixon's 1970-71 drawdown of American troop strength, getting an assignment overseas … ranged somewhere between difficult to nearly impossible; even more impossible to get specific orders directly into Vietnam."
Stubinger said, "That was about the time they were bringing people out of Vietnam and not sending in replacements. They kept me at Camp Schwab and my job was working in an office typing weekly training schedules and to go around to the different companies in the battalion to check equipment statuses—what was working, what was broke, what needed repairs."
While stationed in Okinawa, Stubinger—who was accustomed to the Mid-Missouri threat of tornadoes—received his first and only exposure to the Pacific typhoon season and the intensity that can be generated by hurricanes.
"We had to stay in the barracks for a couple of days and that was about the extent of things that I can remember," he said, adding, "other than there being lot of rain and wind."
When his two-year enlistment ended in April 1971, Stubinger boarded a troop ship and was sent to Treasure Island, San Francisco, where he received his discharge from the Marine Corps. From there, he returned to his family's farm near the historic community of Millbrook (south of Lohman, Missouri). In 1973, he was married to Donita Wolfe and the couple went on to raise five children.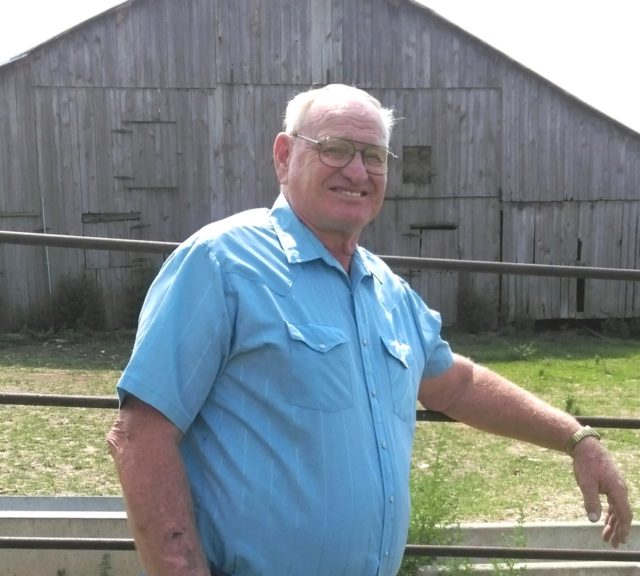 When his dad passed away, Stubinger made the decision to cut back on his farming operations and went to work full-time for WAVCO Construction, retiring from the company in 2016 after 24 years of employment.
A member of St. Paul's Lutheran Church in Lohman and the American Legion in Jefferson City, Stubinger mirthfully said of the time he spent in the service, "I'd never go through any of that again but I'm glad that I went through it in the first place."
Though the years of the Vietnam War were ones of great insecurity for many young men who did not know what experiences that draft might deliver them, Stubinger affirms that a brief stint in the military might prove to be of lasting benefit to the younger generations.
"It was a good experience and I got the opportunity to see parts of the world that I wouldn't have seen otherwise," he said. "The way they teach you discipline was quite a rude awakening for me," he wryly grinned, "but you sure do learn how to take orders quickly."
He added, "Not only did the entire experience provide me with a lot of good lessons, it is really something that I think wouldn't hurt everyone to go through after they leave high school."