Vietnam era draft lands local veteran in middle of European culture
By Jeremy P. Amick
Growing up with a father who had served in the military during World War II, Chuck Lahmeyer was exposed to the vagaries of military service at an early age. Yet this early influence did not inspire Lahmeyer's own desire to enlist in the military when he graduated from Jefferson City (Mo.) High School in 1961.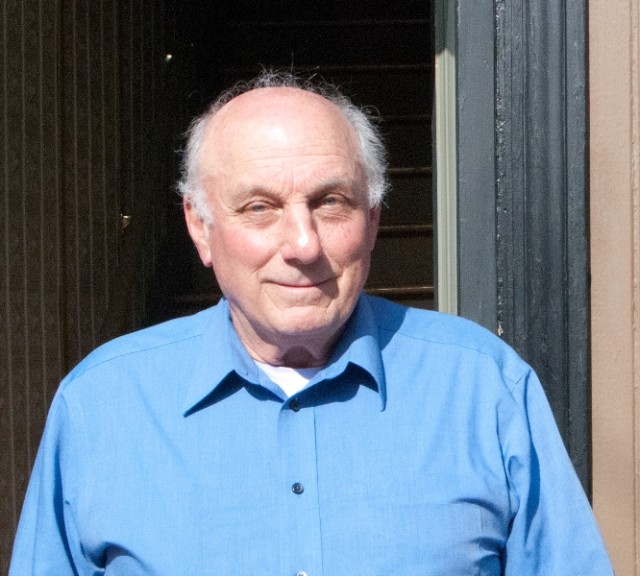 Instead, he opted for an education by enrolling at the former University of Missouri School of Mines and Metallurgy in Rolla where, in 1966, he earned his bachelor's degree in engineering.
"I then moved to Huntington Beach, Calif.," said Lahmeyer, 70, Jefferson City, "and began working for Douglas Aircraft.
"It was an interesting job and I was involved in helping build the third stage of the Saturn Rocket," he added.
But the young engineer soon discovered that trajectory of one's career does not supersede the needs of government—especially during the Vietnam War—when he received his draft notice in the summer of 1969.
"I was not really happy about it… and went kicking and screaming," he grinned, while discussing the Vietnam draft lottery system. "I was settled in California and had a good job, and went from making $800 to $100 a month."
Receiving notice from the local draft board in Jefferson City, Lahmeyer returned to the state and was soon inducted into the U.S. Army. Less than two weeks after reporting for his pre-induction physical, the engineer turned recruit was at Fort Leonard Wood attending his basic combat training.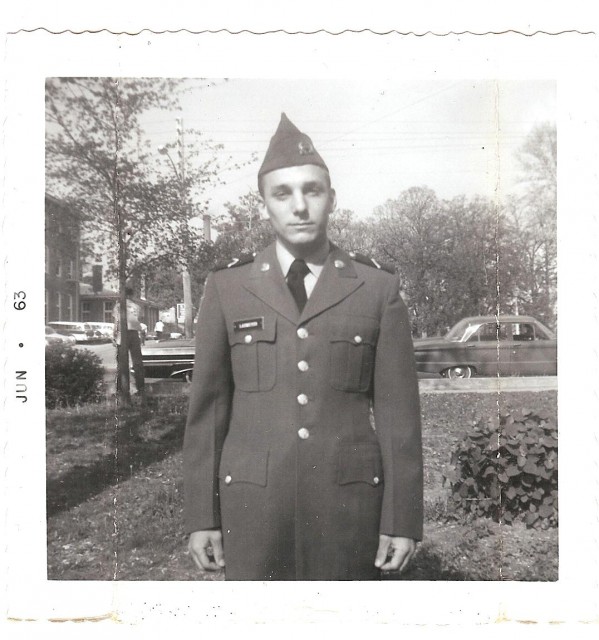 Weeks later he was sent to Ft. McClellan, Ala., and embarked upon three months of training in chemical warfare which, he explained, was a military occupational speciality (MOS) that interested him because it "sounded scientific."
Lahmeyer described training that did not involve much chemistry or any lab work, but rather taught things such as "the devastating results of a chemical attack or how many friendly troops would die from radiation after a nuclear bomb had detonated nearby."
He added: "It was kind of macabre at times and made you think about potential deaths … what the Army determined to be an acceptable number of casualties under such circumstances."
While still at Ft. McClellan, an officer learned of Lahmeyer's engineering background and earlier computer experience and recruited him to the computer department at the chemical school where for the next eight months Lahmeyer worked with personnel files.
"Then I got orders to go to Germany (in August 1970)," he said. "I really had no idea what I was going to do there."
Attached to the 3rd Armored Division, Lahmeyer worked in the computer office performing studies of troop records to assist the officers with managing the 13,000 troops in the division.
The computers, which Lehmeyer says were archaic even for the year 1971, stored data on IBM punch cards which were maintained in massive file drawers. In total, the records for his division occupied 42,000 such cards.
While stationed in Germany, the soldier's duties afforded him some breaks to travel the country and immerse himself in the local culture, picking up pieces of the German language.
In late 1971, when learning of an "early out" program being offered, Lahmeyer enrolled in graduate school at the University of Missouri and was granted an early release from the Army in January 1972.
"I earned my master's degree in electrical engineering the University of Missouri (Columbia)," Lahmeyer said. He later moved to Pasadena, Calif., and for the next thirty years worked at the Jet Propulsion Laboratory on projects such as the famed Voyager and Galileo missions.
Following his retirement, Lahmyer and his wife, Lois, relocated to Jefferson City in 2009.
Though Lahmeyer asserts he never intended to pursue a "voluntary" stint in the military, the experience of the draft and the duty assignments he was given helped him to develop certain appreciations which may have otherwise not been possible.
"I didn't serve in combat and had a fairly undistinguished military career," Lahmeyer humbly stated.
"And though my (military) assignments seemed, at times, somewhat random, I made the best of wherever I ended up. This," he added, "provided me with the chance to see Germany, to experience their wonderful country and culture, which was certainly the best part of my military career."
Jeremy P. Ämick writes on behalf of the Silver Star Families of America.
Silver Star Families of America
www.silverstarfamilies.org
Cell: (573) 230-7456