War History online proudly presents this Guest Piece from Jeremy P. Ämick, who is a military historian and writes on behalf of the Silver Star Families of America.
There are many reasons an individual chooses a path leading to military service—some are inspired by the service of a relative while others may seek assistance in financing a college education. In the case of Lohman veteran Raymond Lister, his motivation came from the lack of employment opportunities in his rural farm community, which, he added, led to an adventure that provided him the skills to later embark upon a successful career.
Born in Bear County, Texas in 1937, Lister's family moved to southeast Missouri in 1950. Following his graduation from a high school near Sikeston in 1955, he realized his prospects for making a living were bleak and, since he could not afford to attend college, enlisted in the United States Air Force.
"I don't know why I chose the Air Force rather than another branch of service," said Lister. "I guess it just happened to appeal to me the most."
Traveling to Lackland Air Force Base in San Antonio, Texas in February 1956, the young recruit underwent several weeks of basic training. From there, he was sent to Ft. Belvoir, Virginia to attend a six-month refrigeration specialist course at the Army Engineer School, learning to maintain and repair different types of heating and air-conditioning units.
"I never asked to be a refrigeration specialist, that's where the Air Force sent me … probably because of my test scores when I enlisted and it was likely where there was a need at the time," Lister grinned. "Back then, the Air Force didn't offer that specific training so we had to go to an Army school to learn that type of trade."
When his training on the East Coast was finished in October 1956, Lister returned home for a brief period of leave before traveling to San Francisco to board a troop ship. He soon reported for his first official duty assignment with the 6029th Support Group at Chitose Air Base located on Hokkaido, the northernmost of Japan's four main islands.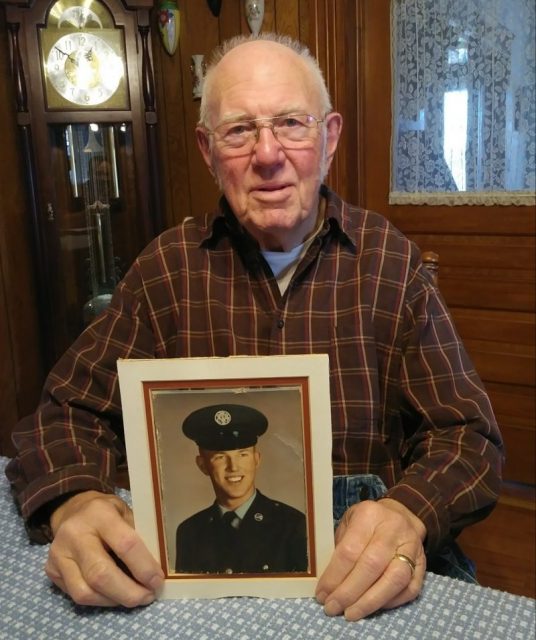 The airman spent the next year on the base working on larger, commercial style air-conditioning and heating units for service buildings such as ones used for aircraft hangars and mess halls.
"While I was stationed at Chitose, I also did a little bit of traveling to the different radar sites in the area to work on some of that equipment," he recalled. "Radar units produced a lot of heat so we had to keep the air-conditioning units operational."
In November 1957, Lister was transferred to the 6143rd Air Base Group at Itazuke Air Base on Fukuoka, the southernmost of Japan's main islands. The month following his arrival at Itazuke, the United States returned the air base at Chitose to Japanese control.
"I seem to remember that the runway was right in the middle of a living area and there was a lot of rice farming that surrounded the base," the veteran explained. "There was plenty of air traffic going on there, mostly F-100s, which were very impressive aircraft." (The F-100 Super Sabre was a supersonic jet fighter.)
As Lister went on to explain, he worked out of a shop on the base and performed virtually the same activities he did while stationed at Chitose, maintaining the air-conditioning and heating equipment on many of the larger buildings including the base hospital.
"I was stationed at Itazuke for less than a year," Lister said. "When I was stationed up north, the weather was cold and dry but when they moved me south it became cold and wet," he mirthfully recalled.
His overseas tour ended in August 1958, at which time he returned to the United States and became a member of the 312th Consolidated Aircraft Maintenance Squadron at Cannon Air Force Base in Clovis, New Mexico. He remained at Cannon until receiving his discharge from the Air Force on February 14, 1960.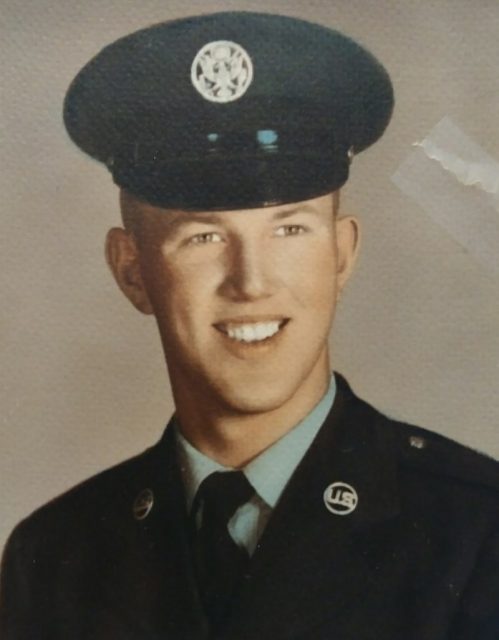 "Although I learned a lot while I was in the service, I had reached a point where I didn't think the military was for me any longer," Lister said.
Two months following his return to southeast Missouri, the veteran married Virginia, whom he met through his sister. In the years since, the couple has raised two children.
"After I got back home I was looking for a job and went to Poplar Bluff to see if there was any work there," Lister said. "I was told by someone that there was a guy in Jefferson City looking for a person who could service air conditioners and I ended up getting that job," he added.
He worked for Harold Butzer Inc., in Jefferson City for 19 years before moving his family to Lohman. Lister purchased the building that once housed the Lohman Milling Corporation and used the facility to operate his own heating and air-conditioning business until retiring in 2003.
Several decades have passed since Lister left the Air Force but he recognizes the role his brief experience in the military has played in providing the initial foundation upon which he built a successful career.
"The Air Force allowed me to learn a trade and it's still doing it for the younger generations who may be looking for a little experience because they don't want to or can't afford to go to college," the veteran explained.
"Not counting the trade that I learned, the Air Force taught me how to work with people from different backgrounds and to accomplish many difficult tasks." In conclusion, he added, "I loved doing mechanical work and the service certainly gave me a challenge in learning how to accomplish my job."