Jeremy P. Ämick writes is a military historian and author of the upcoming book "Missouri at War" by Arcadia Publishing.
The education Marvin Strolberg received during a military experience that spanned two wars and two branches of service was invaluable, the veteran noted; however, the details of his time in uniform have not been something he has dwelled upon in recent years. More accurately, he affirmed, they are more of a distant memory that required "dusting off" during a recent interview.
"I can tell you its been many, many years ago and I've probably forgotten a lot of the particulars of what happened," humbly admitted the 89-year-old veteran when discussing his military service from decades earlier.
Growing up in Minneapolis, Minn., Strolberg completed his junior year at Miller Vocational High School when he decided to postpone his education and join the Merchant Marines after learning they were in dire need of men to serve.
World War II was a frenetic period for U.S. shipyards as cargo vessels were being built faster than men could be recruited and trained to serve on the crews. A critical component of the nation's defense, the ships operated by the Merchant Marines were needed to deliver equipment and other supplies necessary to support the war in Europe and the Pacific.
"In 1944, they sent me to Sheepshead Bay, New York," said the former mariner, discussing his arrival at U.S. Maritime Service Training Station. "That's where we did all of our training," he added.
Throughout the next several months, the aspiring seaman underwent military-type training that included physical fitness activities, instruction on drill and ceremony, which was then followed by an introduction to the details of seamanship in such areas as mast-rigging, ground tackle and mooring lines.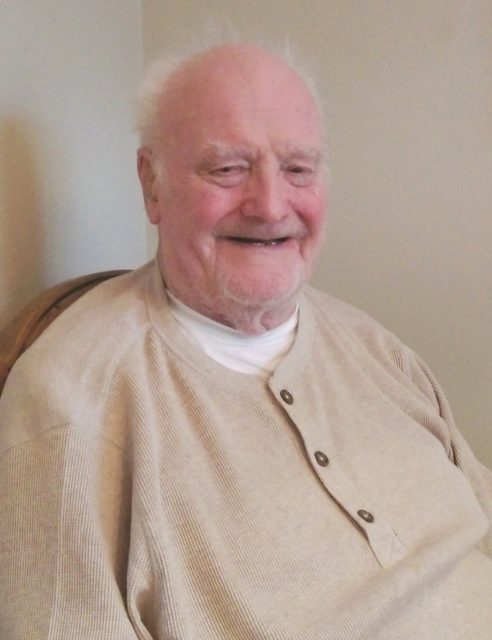 In May 1945, he and approximately four dozen fellow mariners graduated from their training and were assigned to details aboard the various ships transporting supplies overseas.
"I spent the next three years or so going back and forth across the North Atlantic aboard several different cargo vessels," Strolberg said. "We delivered supplies all over Europe and I can remember we would haul everything from grain and coal to tanks and Jeeps."
Statistics vary regarding the number of mariners who lost their lives during World War II; however, in Michael Gillen's book "Merchant Marine Survivors of World War II," the author references a 1946 War Shipping Administration report citing the loss of 733 merchant vessels, which included "more than 6,300 American merchant seaman (who) were either killed outright or went missing."
"We all knew that ships were being sunk by German submarines and about half of my graduating class (from Sheepshead Bay) lost their lives during the war. But," he added, "it was just one of those things that you tried not to dwell on because we had a job to get done."
The young mariner's service came to a close in 1948 and he returned to Minneapolis, where he was able to receive his high school diploma because of credit earned for the time he served in the Merchant Marines. He then enrolled in classes at the University of Minnesota, but the Korean War erupted in June 1950 and soon caused another delay in Stolberg's educational pursuits.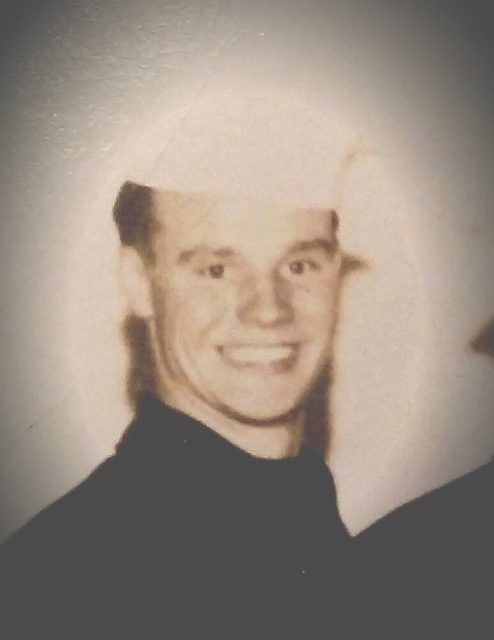 "Back then, the draft for the Korean War was going on and they weren't giving any kind of credit for my service in the Merchant Marines during World War II," he said. "So I decided to join an Air National Guard unit (in St. Paul, Minn.)."
Months following his enlistment, Strolberg's unit was activated and sent to Kimpo (also referred to as "Gimpo" ) Air Base in Seoul, South Korea, where he was attached to the Fourth Fighter Interceptor Wing and served as senior clerk for an Air Force legal officer.
" I got to Korea on Christmas Day in 1951," he said. "I clearly recall that it was the worst day of my life because I had already been through service in a war and it wasn't something I was looking forward to going through again."
Spending twenty-one months on active duty, nine of which was served overseas, Strolberg returned to the United States and was discharged from the Air Force in October 1952. He returned to school to finish up his degree and in 1953, married his fiancée, Betty.
He and his wife went on to raise three children, and Strolberg traveled across the United States while engaged in a number of business endeavors. For 26 years, the couple lived in Camdenton, Mo., but have since relocated to Jefferson City, Mo., to be closer to their daughter and grandchildren.
"He has always enjoyed visiting with others who have spent time in the service," said Strolberg's wife, Betty, adding, "but he has never been one to brag about his own service."
While looking at a photo of the nearly four dozen mariners with whom he graduated from training at Sheepshead Bay, Strolberg remarked, "We had a very critical function to perform (in World War II) and we did our jobs, but we lost a lot of men doing it."
"As I said," he solemnly concluded, "about half of the guys I went through training with lost their lives out there in the ocean … and that's something that you never forget even after all these years."