We proudly present this guest blog from Jeremy P. Ämick, who writes on behalf of the Silver Star Families of America.
For more information on 3 Doors Down, please visit their website at www.3doorsdown.com.
Throughout the last several years, Chris Henderson has become most recognized for his explosive riffs as lead guitarist for the multi-platinum, Mississippi-based rock band 3 Doors Down. Few realize, however, that his career path first gained footing with the lessons he acquired from his enlistment in the U.S. Navy after graduating from high school.
"I attended Moss Point High School (Moss Point, Mississippi) and graduated in 1989," Henderson said. "I went straight into the Navy because they were the only branch of service that would guarantee a specific job in writing," he recalled. "The Navy recruiter told me what job I would get, what school I would attend and where I would go."
The 18-year-old recruit was first sent to the former Naval Training Center in San Diego and spent the next several weeks in his basic training. From there, he traveled to Naval Support Activity Mid-South in Millington, Tenn., to begin the process of becoming an aviation support equipment technician.
"In Millington, I spent several months learning to work on all kinds of components and equipment—basically anything that was used to support the aviation mission like the carts and small tractors that would pull the aircraft in addition to such things as diesel motors and electrical systems," he said.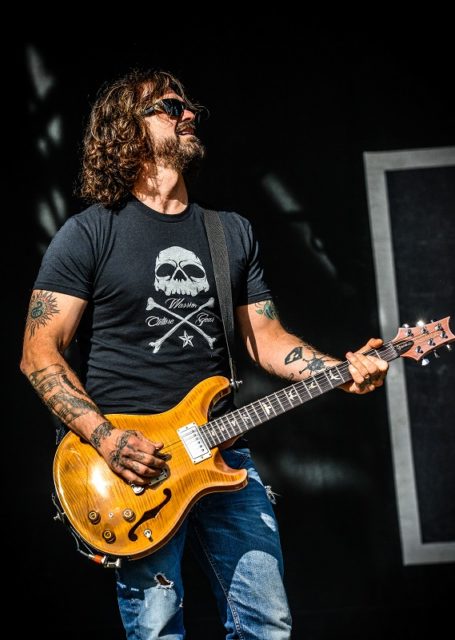 When his initial training was completed in the early weeks of 1990, Henderson received orders for his first duty assignment and reported to Naval Air Station Patuxent River in Maryland—a site, he explained, was used to test and evaluate naval aviation systems.
While there, he continued to work with "yellow gear," which in Navy jargon describes the flight support gear to which Henderson had been introduced during his advanced training. His time in Maryland became an educational experience since he learned several aspects of his job by working with civilian employees on the base, but it was a chance meeting that soon shifted the direction of his military career perspective.
"There was a guy I met at Millington who had attended BUD/S (Basic Underwater Demolition/SEAL—an intense physical training regimen completed by aspiring Navy SEALS) and we began working out together. Eventually," Henderson added, "I decided to apply for the Navy's Dive School."
After 3-1/2 years at the Maryland base, Henderson was accepted into dive school and began training at Panama City, Fla., in the summer of 1993. During the training, the former sailor noted, he experienced a revelation that would again adjust the course of his naval career.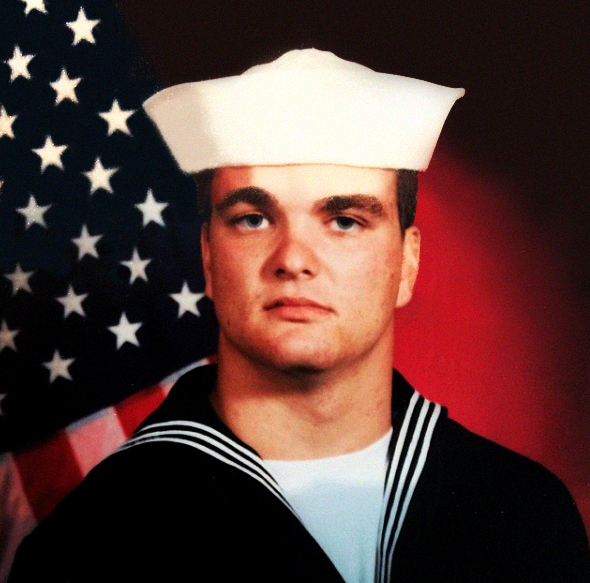 Henderson admits that he had grown conflicted between staying in the Navy and becoming a diver or entering the civilian workforce, but after going on an employment interview while home on leave, a job offer helped motivate his decision.
"I was hired at a shipyard making $16 an hour, which was a lot more than I was making as an enlisted man in the Navy," Henderson said. "So, I decided to go to work and make some money on the civilian side and then join the Navy Reserves."
His military career took another interesting twist when a fellow shipyard worker convinced Henderson to join him in the Mississippi Army National Guard. Though Henderson made the transition from blue to green, he later returned to the Navy Reserves when he found the training in the National Guard to be less engaging than that which he had experienced while a sailor.
Guitar practice remained an important aspect of Henderson's frenetic lifestyle prior to and throughout his military years and, in 1996, he began playing with the fledgling 3 Doors Down while also working full-time for a local company and training on the weekends in Gulfport, Miss., with the Navy "Seabees"—a group of sailors possessing both construction knowledge and fighting abilities.
"There was a lot going on around that time and my (Navy) chief was really good about letting me get off on the weekends to play with the band," Henderson said. "Shortly after we were signed to a recording contract, I was able to separate from the Navy (in 2001) and focus on my career in music."
Now having reached the summit of musical success as multi-platinum recording artists, the members of 3 Doors Down have acquired the reputation of being major supporters of veterans and the military community, which is no doubt in part attributable to Henderson's military background and experiences.
"Rarely a day goes by when I don't reflect on my time in the military and the people I met and worked with along the way," said Henderson. "These people became friends for life and regardless of whether you've been separated from 5, 6, 7 or 8 years, you can call them up and it's like you are still the best of friends."
In conclusion, he shared, "The lessons from the Navy have also been viable during my time with the band. Discipline is key while out on tour and has helped me to stay healthy and in shape even when you are in environments where it's easy to become involved in some really bad things."
He added, "Awareness of self and your goals becomes very important so that you don't get caught up in those situations and I believe that such focus is a testament to the training I received in the Navy."