War History online proudly presents this Guest Piece from Jeremy P. Ämick, who is a military historian and writes on behalf of the Silver Star Families of America.
After graduating from Russellville High School in 1948, Herb Raithel received a couple of military draft deferments allowing him to continue to help on his parents' farm. However, after a couple of years of farm work he decided "to get it over with" and enlisted in the U.S. Air Force, which became the initial step in a four-year adventure introducing him to an icon of Air Force strategic planning.
"I signed my enlistment papers in Jefferson City in December of 1950 and then they sent me to St. Louis for in-processing," recalled Raithel. "I spent the night there and the next day I was on a bus headed for Lackland Air Force Base (Texas)."
He added, "When we arrived at Lackland, they were full up with trainees so they loaded us back on the bus and sent us to Sheppard Air Force Base (near Wichita Falls, Texas). "We spent the next several weeks there going through our basic training."
As the veteran laughingly recalled, his training company was assigned a drill sergeant who owned an old 1928 Model A car frequently in need of repairs. He and his fellow recruits took up a collection and purchased the parts necessary to get the car back in fine running condition.
"After that," Raithel chuckled, "we had no problems getting through our basic training."
When his initial training in Texas was completed, the young airman was sent to Francis E. Warren Air Force Base in Cheyenne, Wyoming for advanced training as a clerk typist. Raithel affirmed that since he had taken typing classes in high school and could already type more words a minute than needed to graduate the course, he had several weeks of "loafing" ahead of him.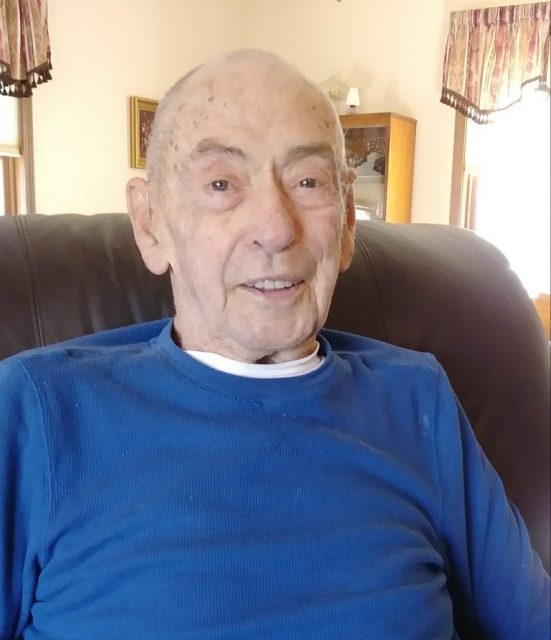 Though his military experience had to this point been rather mundane, this changed when he was transferred to Offutt Air Force Base, Nebraska, where he became a member of a newly established organization that was responsible for the aviation component of nation's nuclear strike capabilities—the Strategic Air Command (SAC).
Established in 1947, SAC fell under the command of Curtis Lemay —a four-star general who developed a strategic bombing campaign in World War II and years later served as chief of staff of the Air Force. While at SAC, the renowned general oversaw the evolution from propeller to jet aircraft and helped expand the concept of nuclear deterrence.
"I got to SAC in the summer of 1951 and it was really a different kind of base—there were more officers than enlisted men assigned to the base," Raithel said. "In fact, there were 12 generals there."
In his duties as a clerk typist, Raithel worked in the office of General Richard Montgomery, who became the chief of staff to General Lemay. His office was integral in the planning for the deployment of SAC aircraft and tracking the status and location of the Air Force's arsenal of atomic warheads.
"One of my jobs was to maintain all of the operational orders that were published," said the veteran. "I had to keep record of them and produce them upon request." He added, "It was a highly classified responsibility."
"Because of my duties, I was in General Lemay's office on several occasions," said Raithel. "You would have never known that he wore the rank of four-star general because he was a really likeable, down-to-earth guy."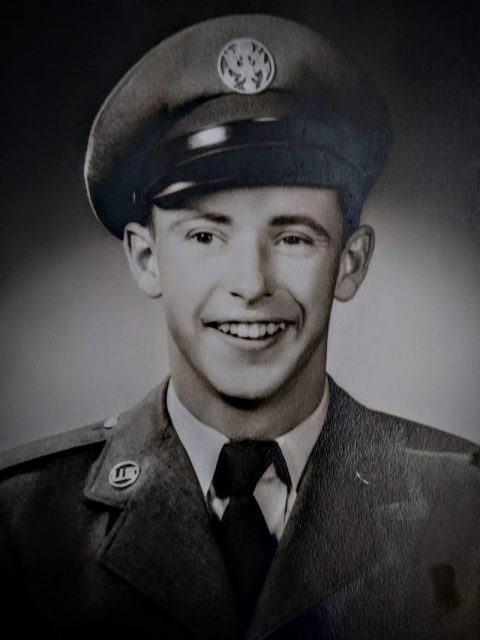 The Korean War rapidly developed during Raithel's time at Offutt AFB, which resulted in a more efficient method to deliver overseas the much-needed F-84 Thunderjets—a rugged strike aircraft used in the war.
"Early in the war, the F-84s were built, then disassembled and packed in crates and shipped overseas to be unpacked and reassembled," said Raithel. He went on to note that SAC, however, eventually refined the method for aerial refueling and was soon able to fly the aircraft to Korea, thus reducing the amount of time necessary to get F-84s to the combat zone.
The airman's service with SAC came to a close in the summer of 1953, at which time he was transferred to Ramey Air Force Base, Puerto Rico. He was then able to return home on leave to Missouri in January 1954 and married the former Loretta Scott, whom he had met while in high school.
"I returned to Puerto Rico and Loretta came and lived with me there," said Raithel. "We stayed off base in a little town called Isabella until months later when we boarded the USNS Henry Gibbins (a troop transport) for our return to the United States. I received my discharge from the Air Force in December 1954."
In the years following his service, Raithel and his wife settled in Russellville and together raised three chidlren. The Air Force veteran retired in 1989 after working 30 years as a rural mail carrier for the United States Postal Service.
Raithel maintains that while he views his service as relatively lackluster when compared to those who served in the Korean War, it was a brief period of time that introduced him to not only important developments in Cold War strategy but a fascinating Air Force veteran.
"The Strategic Air Command was a fairly new organization when I was assigned to it and pretty much every job there was some type of speciality of strategic importance," he said. "And meeting someone like General Curtis Lemay made you think that much more of him—he didn't try and act as though he were special; he just wanted to be an ordinary person and served his country well."
With a sidelong glance at a photo of himself in his Air Force uniform, he concluded, "Seventy years makes a lot of difference but I am thankful for every one of them that I get."