War History online proudly presents this Guest Piece from Jeremy P. Ämick, who is a military historian and writes on behalf of the Silver Star Families of America.
Jefferson City veteran Leon DeLong has made many lasting memories during his 34 years of service in the Missouri National Guard, retiring at the rank of Chief Warrant Officer 4 in 2008. What many people do not realize, however, is that his military experience began with his enlistment in the Navy during the heart of the Vietnam War.
A 1966 graduate of Jefferson City High School, DeLong stated, "Like everybody else in '66 and '67, you either went to college or you were drafted." He added, "I didn't want to be drafted so I decided to enlist in the Navy."
His Uncle "Stubby" had served in the Navy and advised the young high school graduate that if he wanted to see the world and not "sleep in a ditch," then he should join the Navy. DeLong mirthfully added, "It made perfect sense to me!"
Traveling to Great Lakes Naval Training Center in Illinois in early summer 1967, DeLong completed his basic training. He then came home for a short period of leave before returning to Great Lakes to begin several weeks of training to become a machinist mate.
"When I took all of the testing during the enlistment process, I guess it showed that I had the aptitude to serve as a machinist mate," said DeLong. "In that position, you were responsible for the lifeblood of the ships—making the electricity, running the engines … those kinds of responsibilities."
Finishing his initial training in early 1968, the sailor received his first official duty appointment when assigned to the USS Norton Sound (AVM-1)—a World War II-era seaplane tender that was later converted to serve as a missile-launching platform.
Boarding the ship at Port Hueneme, California, DeLong noted the ship was used to launch and track missiles in the research and development phase; however, it was an intriguing process that he was not able to witness since he was "down in the hole (engine room)" performing his duties as a machinist mate.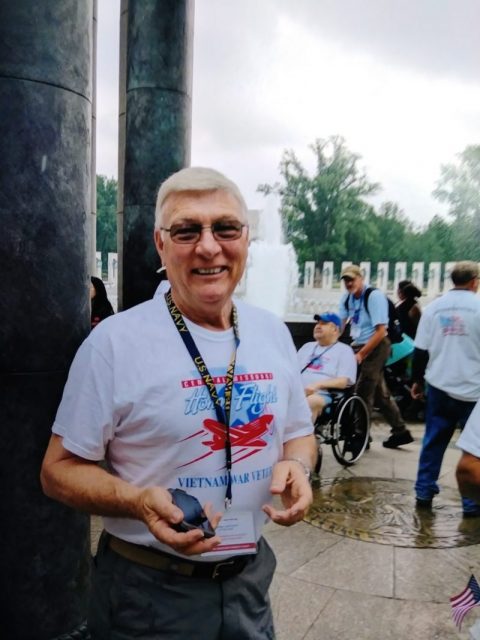 Six months later, he received orders for his next duty assignment aboard the destroyer USS Hull (DD-945), which he boarded in San Diego. During the Vietnam War, the USS Hull would go on to complete six deployments.
"I reported to the ship in mid-1968 and it wasn't long before we were leaving the West Coast for Vietnam," said the veteran. "We operated out of Yankee Station (a site used to launch strikes) in the Gulf of Tonkin," he continued, "and we fired thousands of five-inch shells in support of our ground forces."
As DeLong went on to explain, his service in Vietnam was often a trying experience during which he learned to "sleep while standing up," since they would fire the guns of the ship all day long and spend most of the night taking on ammunition and other supplies they had expended.
Briefly returning from their Western Pacific service in the summer of 1969 to undergo boiler repairs and other minor maintenance procedures, DeLong said they soon returned to sea and were on their way to what became his second and final cruise in support of the Vietnam War.
According to a website dedicated to the history of the USS Hull (DD-945), the ship remained in Vietnam from July 1969 through February 1970, again supporting the war effort with its 5-inch guns and complement of more than 200 sailors.
In 1970, while in San Diego after returning from Vietnam, DeLong married Beki, whom he met in 1968. Additionally, when approaching the end of his enlistment, the Navy sent him to an air-conditioning and refrigeration (AC&R) school to help prepare him for his return to civilian employment.
"While I was in the AC&R, my son was born," DeLong said. "When I finished the school in 1971, that's when I returned to Missouri with my family."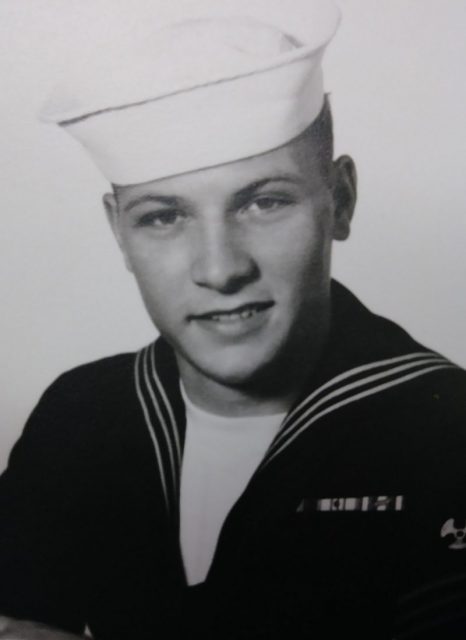 Despite his AC&R training, the young veteran could not find employment in that industry and soon went to work for DeLong's, Inc. making culvert pipes with his father, who was at the time the plant foreman. However, in 1973, friends who previously worked at DeLong's informed him of full-time employment opportunities available with the National Guard.
"I enlisted in the National Guard as a specialist (E-4) in 1973 because some of the guys I used to work with had enlisted and ended up getting full-time jobs as technicians," said DeLong. "I was hired as a technician in 1974 and retired more than three decades later as a chief warrant officer 4," he added.
The married father of two children explained that although his military career is often associated with his Missouri National Guard experiences, it was his naval service during the Vietnam War that introduced him to the contrasts of a combat zone while also bestowing the most enduring of his military memories.
"Other than working your tail off 24/7, there were certainly some enjoyable aspects to serving in Vietnam, such as the liberty ports we got to visit and some of the interesting sites that we got to see."
"However," he added, "one thing I found odd was our surroundings at one point while we were anchored in DaNang Harbor. All hell broke loose whenever we fired the ship's big guns and over on a hillside in the distance, you could see tracer rounds going off."
Pausing, he added, "Yet in the middle of all of this you could hear music coming from the nearby Enlisted Club and the Vietnamese people were in small boats fishing around our ship as if that was just the norm for them. That," he concluded, "was confusing to me and made me realize how messed up war can be."