By Jeremy P. Ämick
The focus on individual education may have increased in recent decades, but many local residents grew up in a time when helping one's family was considered a primary responsibility.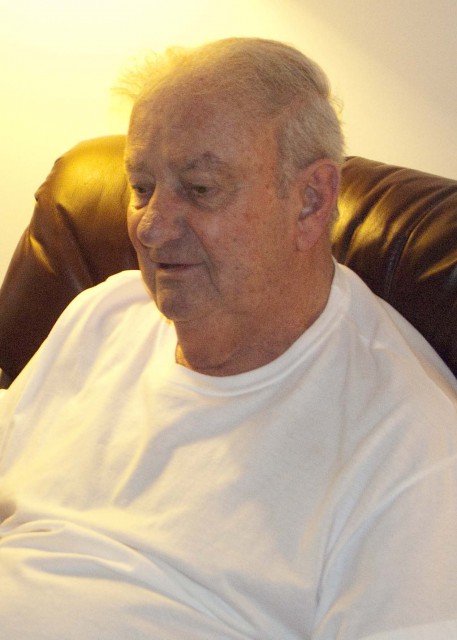 "I didn't go to high school," said "Buddy" Redel, 84, a resident of Heisinger Bluffs Senior Living Community in Jefferson City, Mo. "That was back during the hard times and I decided to stay home and work on the farm to help my father."
But as the Freeburg native explained, he later set upon his own path when he and some friends decided they were going to travel to Jefferson City and "join the Navy."
However, when he and one of his friends did not pass the entrance exam, they walked over to the Marine recruiter and asked to enlist.
"They took us right away," he grinned.
Redel was sent to Parris Island for several weeks of boot camp and, in the fall of 1948, traveled across country to Camp Pendleton, Calif., for his assignment with the 1st Marine Division, 6th Marines.
Since he had gained experience repairing vehicles working on the farm back home, the Marines assigned him as a military vehicle mechanic—an appointment that did not consist of any formalized training outside of the skills he picked up while stationed on the base.
After a couple of years in his initial assignment, Redel received orders for his first—and only—overseas duty, which would land him in the heart of the Korean War.
Arriving in Kobe, Japan by transport ship, the veteran said, "We were loaded aboard AKAs (attack cargo ships) and brought into Inchon Bay as part of the landings," Redel said.
The amphibious assault, known as the Battle of Inchon, included an estimated 75,000 troops and led to the recapture of Seoul, South Korea from North Korean forces. Redel was assigned to a motor transport unit that helped bring equipment into the country to help the Marines fight the war.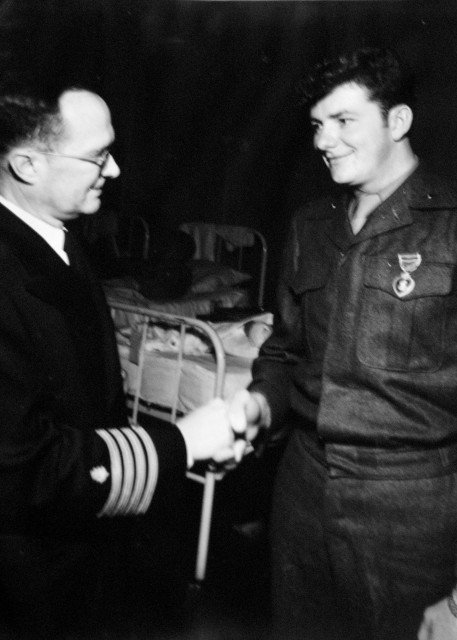 While the division moved north in an effort to push enemy forces back, Redel recalled, "It was 40-something below zero. We thought were would freeze to death … that we'd lose the whole outfit," he said.
The divisions, Redel explained, continued their push, and in late November were enduring brutal conditions in an area known as the Chosin Reservoir.
According to online sources, the Battle of Chosin Reservoir was a brutal 17-day battle in frigid temperatures during which U.S forces were encircled by North Korean forces bolstered by Chinese troops. U.S. forces were able to break through and withdraw to the south.
The battle taught the young Redel that shots fired from enemy rifles were not the only combat-related threat to the troops' welfare and safety.
"I had a severe case of frostbite," Redel said. "They told me that when I got to the hospital, I was going to lost both of my feet."
The combat-weary Marine was evacuated to a naval hospital in Japan for a couple of weeks of treatment and then sent back to the states, ending up at the Great Lakes Naval Hospital in Chicago.
An amputation was fortunately never required, but Redel says that all of the skin on his feet had to be re-grown; an injury that earned him a Purple Heart medal.
When he was finally able to get back on his feet, the recovering Marine received orders for the Marine Supply Depot at Barstow, Calif., and worked in the motor transport section until his discharge in July 1952.
"Boy, it was really warm there—which I enjoyed," he laughed
After his discharge, he returned to Mid-Missouri and worked briefly for the Missouri Department of Transportation and later for a local car dealership. In 1956, he married his fiancée Marcie, and then became the owner of Bud's DX Service on East High Street in Jefferson City.
After 17 years of running his own business, he could no longer continue to perform the job that required him to be on his feet for hours a day due to the pain associated with his earlier frostbite injury.
Redel was then hired as a driver for Fatima School District in Westphalia—a job he held for the next 25 years.
Though the negative effects of frostbite continue to have some effect on his health, Redel notes that not everything remaining from his time in service has been of negative consequence, such as memories and friendships.
"You did things in the Marines that you ordinarily would never have done," Redel asserts. "When you freeze your tail off living down in the bottom of a foxhole like Bugs Bunny … hoping that the enemy doesn't stick a bayonet in you—that's an experience!" he exclaimed.
"Situations like that really make you appreciate life and the buddies that were there watching your back; and the buddies whose backs you watched, too."
Sylvester George "Buddy" Redel passed away on December 21, 2014 in Jefferson City, Mo. He was 85 years of age.
Jeremy P. Ämick is the author of "Jefferson City at War: 1916-1975" and the World War I novel "Soldierly Devotion."
Jeremy P. Ämick
Public Affairs Officer
Silver Star Families of America
www.silverstarfamilies.org
Cell: (573) 230-7456