War History Online presents this guest blog by Guest Blogger James Maloney
Albert Jacka was the first Australian soldier to receive the Victoria Cross during the First World War. As a result he also became one of Australia's most recognizable faces during the First World War period.
Jacka was born in Layard, Victoria in 1893 before moving to Wedderburn where he worked as a laborer before the outbreak of war in 1914.
He was among one of the first to volunteer to join the Australian Imperial Force (AIF), where he was assigned to the 14th Battalion of the 4th Brigade. He completed his training in Victoria and then spent time in Egypt before arriving at Gallipoli, one day after the landings, on April 26th, 1915.
Less than a month later came arguably Jacka's finest moment as the Turkish troops launched an assault that managed to capture some the ANZAC lines, including Courtney's Post. Outnumbered 7 to 1 by Turkish troops, Jacka managed to hold them off until reinforcements arrived when he attacked the Turks from the rear and killed five by rifle fire and two by bayonet.
Jacka's actions that day would earn him the first Australian VC of the war.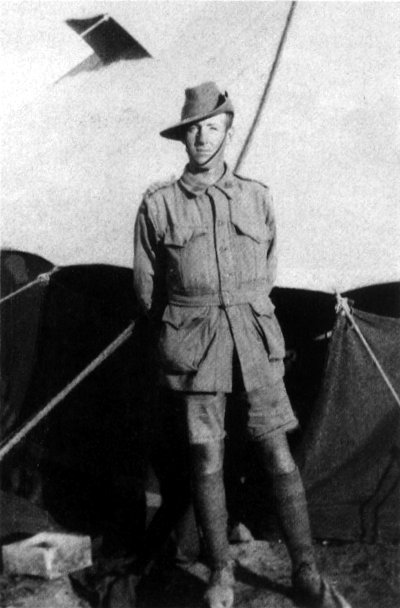 The citation for that day reads as follows:
"For most conspicuous bravery on the night of the 19-20th May, 1915, at Courtney's Post, Gallipoli Peninsula. Lance-Corporal Jacka, while holding a portion of our trench with four men, was heavily attacked. When all except himself were killed or wounded, the trench was rushed and occupied by seven Turks. Lance-Corporal Jacka at once most gallantly attacked them single-handed and killed the whole party, five by rifle fire and two with the bayonet."
Jacka became an instant celebrity amongst the Australian troops, with his face being used on recruitment posters, stories of his exploits appearing in newspapers and the renaming of the 4th Brigade as 'Jacka's Mob'. Instead of using his celebrity to return home, Jacka refused to return believing that he had stick with his mates and continue the fight.
Following the ANZAC withdrawal from Gallipoli, Jacka then saw action on the Western Front where he received the Military Cross and a Bar to boot.
In August 1916 at Pozieres he received the Military Cross where he, along with 7 fellow soldiers managed to recapture a section of trench that had been taken by German soldiers, freeing around 40 recently captured ANZAC soldiers and in turn forcing the capture of 50 German soldiers.
Australian War Historian Charles Bean described the actions of Jacka at Pozieres that day as 'the most dramatic and effective act of individual audacity in the history of the AIF'.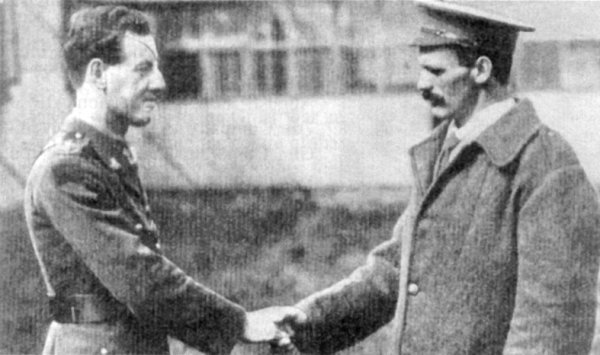 In April 1917 near Bullecourt he would then be awarded a Bar to his Military Cross. Jacka led a group of soldiers into no man's land where they cut through German wire entanglements, and then returning out and capturing a two-man German patrol singlehandedly.
In 1918 towards the end of the war Jacka was badly wounded by a sniper at Ploegsteert Wood, and was then gassed at Villiers-Bretonneux and was sent to England for surgery.
He would eventually return home in 1920 where he continued to live an extraordinary life. He set up an electrical goods business in before marrying in 1921. In 1931 during the Great Depression his business collapsed, however he had already been elected Mayor of St. Kilda.0
In January 1932, just days after his 39th birthday, Albert Jacka died of kidney failure. He was given a state funeral which was attended by 50,000 people and among his pallbearers were 8 other Victoria Cross recipients.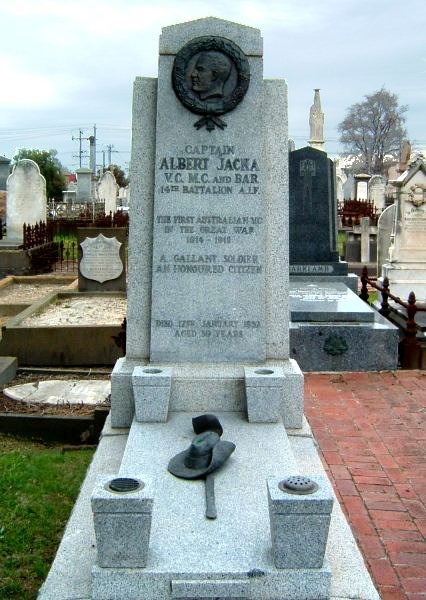 The actions of Albert Jacka made him an Australian hero. He also showcased many of the values that Australians still hold close to their hearts to this day. His adventurous spirit, mateship, larrikinism, courage and bravery under fire made him the model soldier of a young country looking to prove itself on the world stage.
Albert Jacka was the first Australian soldier to receive the British Commonwealth's highest military award, and he is a figure who is still remembered in Australia to this day.
Author: James Maloney