War History online proudly presents this Guest Piece from Jeremy P. Ämick, who is a military historian and writes on behalf of the Silver Star Families of America.
General John J. Pershing was a Missourian who gained notoriety during World War I for leading the American Expeditionary Forces in Europe. His fame, however, has over the years eclipsed that of a fellow Missourian whose distinguished career was defined by his role in establishing a system of registering and classifying more than four million Americans for miltary service during WWI.
A native of Grundy County, Enoch Herbert Crowder was born on April 11, 1859, in the farming community of Edinburg near Trenton, Mo. As noted in David Lockmiller's book aptly titled "Enoch H. Crowder: Soldier, Lawyer and Statesman," during his boyhood, Crowder "preferred reading to plowing and found from experience that a combination of the two produced crooked rows."
Crowder completed a course of study at a local college at the age of 16 and later taught at a rural school near Chillicothe. At the urging of his mother, he took the examination for the United States Military Academy at West Point and, as luck would have it, earned appointment to the academy in the fall of 1877 after the first nominee resigned his appointment.
For the next four years, he received a well-rounded education and in his senior year "studied civil and miltary engineering, Spanish law, military tactics, ordnance and gunnery," Lockmiller wrote. Crowder "enjoyed listening to addresses and debates but disliked speaking in public," the author further explained, but in the time leading up to his graduation from the academy in 1881, he "gradually overcame his shyness…"
The young officer was soon assigned to the 8th Cavalry at Fort Yates, N.D., with whom he remained until April 19, 1891, noted the 1890-1900 edition of the "Biographical Register of the Officers and Graduates of the U.S. Military Academy."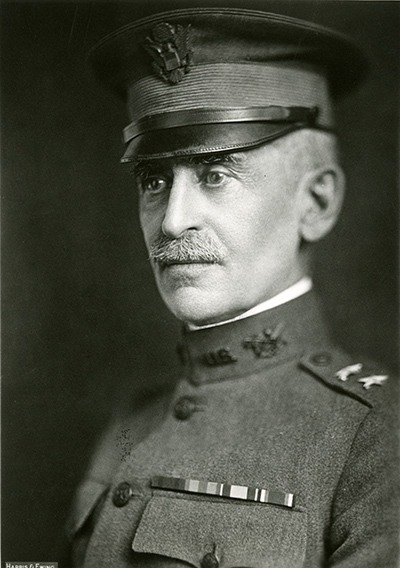 He was briefly reassigned to serve as the professor of miltary science at the University of Missouri in Columbia. While serving in this capacity, he chose to continue his education and earned his bachelor's degree in law, which would prove beneficial in later military appointments.
Returning to cavalry duty, Crowder then received assignment to the Army's Judge Advocate Corps. He was later transferred to the Phillippines during the Spanish-American War and received promotion to lieutenant colonel. The budding officer had several responsibilites, including drafting of a new criminal code for the islands while also serving on its supreme court.
The ensuing years of his military assignments have filled the pages of history books; however, this period was highlighted by his service in 1904 as a senior American observer during the Russo-Japanese War. (John J. Pershing served as an observer during the latter part of this conflict.)
Eventually, Crowder would go on to complete several assignments, arguably the most important of which would be his service as chief of the Judge Advocate Corps, the " … smallest, and in no invidious sense the most select, of the Army Staff Corps," as stated in Volume XXIV (June 1917-May 1918) of "Case and Comment: The Lawyer's Magazine."
The legal publication went on to assert Crowder's "great ability as a lawyer, and his immense capacity of a captain of men, are attested by his brilliant success as provost marshal general of the United States …"
This reputation became well-earned by Crowder after the United States declared War on April 6, 1917. It was at this time that Crowder and his team of lawyers were charged with finding a replacement for "the old volunteer system to which America had been committed since the days of the Revolution," wrote Crowder in his book "The Spirit of the Selective Service."
Crowder went on to describe the "volunteer system" as one that "broke down in wars with a foreign foe upon American soil in 1776 and 1812, and just as it failed in a foreign war in 1846, when put to the test in the Civil War, it collapsed decisively, finally and completely."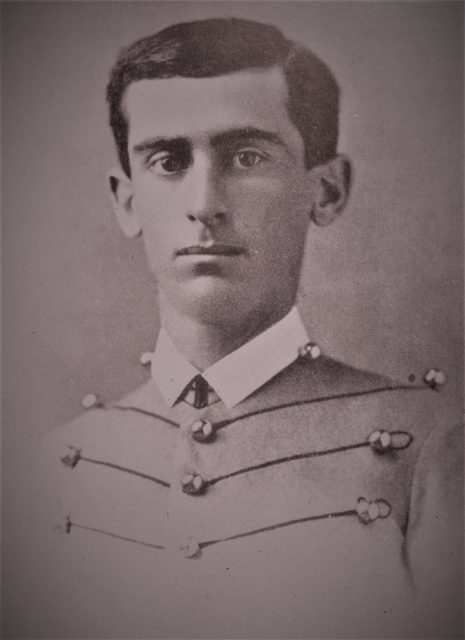 Six weeks after the declaration of war, Congress passed the Selective Service Act of 1917 requiring all men between 21 and 30 to register for military service; the act was later expanded to include the registration of men ages 18 to 45.
The draft that resulted from the act was structured in such a fashion that great responsibility fell upon the 4,628 local draft boards,which were often operated at the county level. As noted by the National Archives, "The local boards were charged with the registration, determination of order and serial numbers, classification, call and entrainment of draftees."
During WWI, there were three registrations held, each with its own draft lottery in which certain quotas of recruits were selected. By the end of the war, more than 24 million men had registered, of which 2.7 million were sent to the U.S. Army through conscription.
After WWI, Crowder went on to serve as Acting Minister of State and Justice in Cuba in addition to other diplomatic responsibilites. He retired at the rank of major general and, in the years following his death in 1932, received confirmation of his legacy when Camp Crowder in Neosho, Crowder Park in Trenton and Crowder Hall at the University of Missouri-Columbia were named in his honor.
With a career spanning fifty years of service to the United States, Crowder is best remembered for his role in implementing and administering the draft in WWI. Though many of his efforts during the war may have been shrouded by the overseas accomplishments of fellow Missourian, General John J. Pershing, reflections by military leadership continued to mark the true measure of his contributions.
"The magnificent services he rendered his country in peace and war have often been described," said Major General Blanton Winship, army judge advocate, on the passing of his predecessor. "They will be appreciated to the full(est) only as time gives us a perspective."
Secretary of War Patrick Hurley, who earned a Silver Star medal for gallantry in WWI, stated upon the passing of his fellow soldier, "None could have served his country more honorably or more efficiently."