On a fateful February morning, surrender stared them in the face.
The British, Australian and Indian Army commanders had already endured 70 days of brutal fighting down Malaya and Singapore – a land mass 800km in length. Their forces were short on food, water, ammunition and petrol. They faced a formidable enemy that was determined to take Singapore.
By the evening of 15 February 1942, Lieutenant-General Arthur Percival – the General Officer Commanding of Malaya Command – signed an unconditional surrender of 120,000 men.
The Japanese 25th Army, led by Lieutenant-General Tomoyuki Yamashita – the "Tiger of Malaya" – had triumphed with fewer than half the men Malaya Command had.
Before World War II, Singapore was known as an "impregnable fortress." How did the mighty British Empire come to this?
The momentous decision to surrender Singapore to the Japanese on 15 February 1942 was made inside the Battlebox, an underground command center in the heart of Singapore City. The Battlebox was part of the headquarters of Malaya Command, the Army which defended Malaya and Singapore in WWII.
The surrender marked the beginning of the end of the British Empire, and the start of the darkest chapter in Singapore's modern history.
Today, the Singapore History Consultants Pte. Ltd. (SHC), a Singapore-based private heritage consultancy, runs up to five guided English-language military history tours a day through the corridors and rooms of the Battlebox.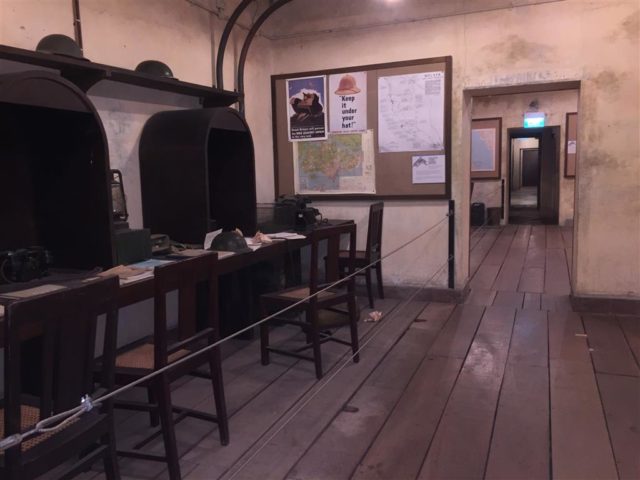 The tour, titled The Battlebox Tour: A Story of Strategy & Surrender™, takes about 60 to 75 minutes and tells two stories.
One story covers the primary causes of defeat surrounding what British Prime Minister Winston Churchill later dubbed the "worst disaster and largest capitulation in British history." It shows visitors how Malaya and Singapore fell to the Japanese in just 70 days.
The other story covers the roles and functions the Battlebox played in the running of the war, taking visitors to key rooms used by generals and officers during WWII.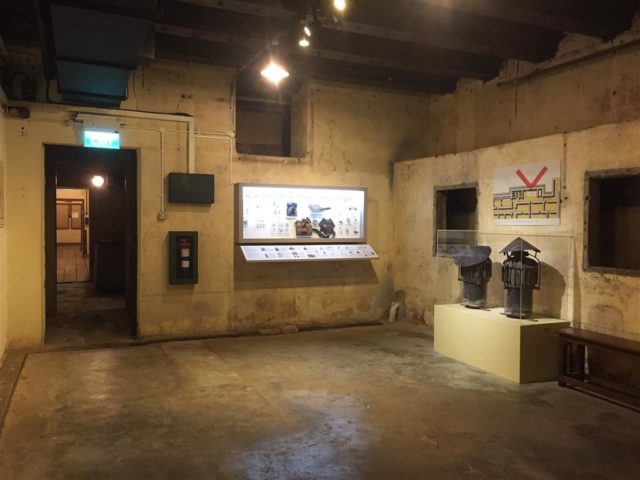 The Battlebox had closed its doors a few years ago; in 2013, SHC took over the running of the place. After a massive effort resolving maintenance and structural issues with the aging bunker, it reopened the Battlebox in February this year (2016).
SHC – which has over 20 years of experience in heritage tours and history research – hopes to preserve the Battlebox for future generations, so that an important story in this part of the world can be shared with visitors from Singapore and all over the world.
More facts and figures about the Battlebox
9 meters under Fort Canning Hill, a historic hill in the heart of Singapore City
29 rooms during WWII; 27 rooms today
Abandoned and forgotten for over 40 years
Entrance into the Battlebox
Currently, entrance into the Battlebox is through guided tours only.
To arrange private group tours, please email enquiry@battlebox.com.sg.
For more information
Please visit the official Battlebox website.
Singapore History Consultants Pte. Ltd.